WEEK 35/2020 – CENTRAL VIETNAM REAL ESTATE NEWS SUMMARY
In this weekly or sometimes bi-weekly news flash – CVR: Central Vietnam Realty will provide a choice of articles from mainly Vietnamese media sources related to real estate market in Vietnam.
We will be focusing on issues related to Da Nang and Hoi An, while also looking at national news and their possible impact for Central Vietnam's property market.
You will find a summary, link to the source as well as CVR's take on the article.
We believe that local knowledge is the key to making the best possible decision and that's what we offer to all our clients.
"CVR: Western Management – Local Knowledge"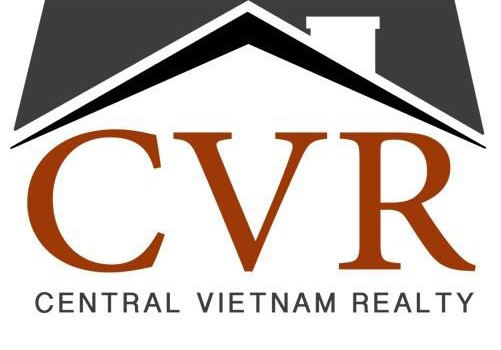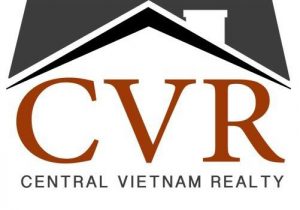 1.
In an article titled: "5 tips for choosing land to build convenient, economical and low-risk houses", the author, Song Phat, provides us with a guide for buying land to build a home: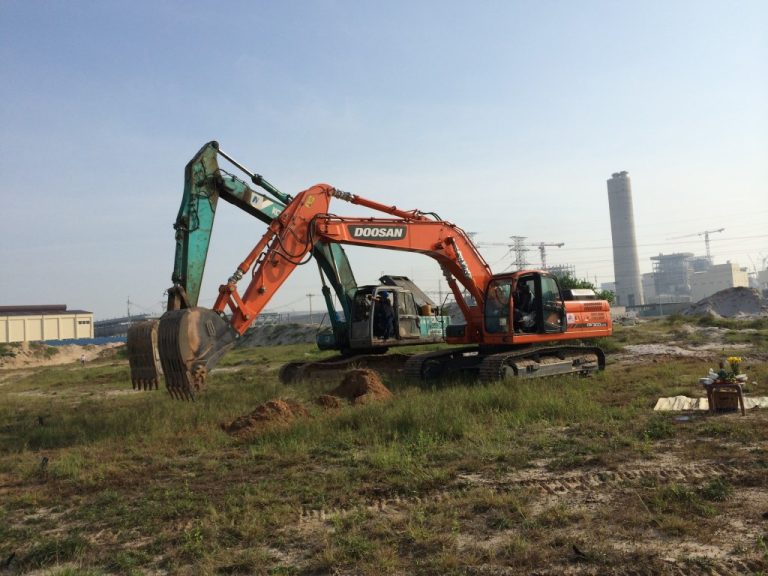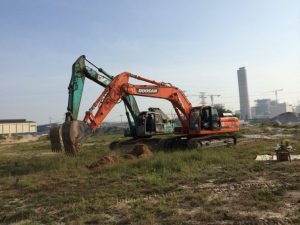 1) Check the legal documents: Distinguish if the land is residential or agricultural and whether that land is subject to land clearance or planning for any projects.
2) Consider soil quality: When choosing land to build a house, you should look for soil that is fleshy, clay or sandy, avoiding loose soil, weak stratigraphic soil, or soil in an area prone to flooding, landslides and subsidence, or near groundwater.
3) When buying land in an alley: When choosing to buy land in an alley, pay attention to the width of the alley. Do not choose an alley that is too small, it will cause difficulties and higher costs later in the home building process.
4) Do not buy land that is too small: Land area smaller than 30m2 will be inconvenient to design and build a home that meets all the needs of a family.
5) When buying land with an old house attached: If you buy land with an old house attached, look for level 4 houses with separate walls.
Considering building a home? CVR has expert local knowledge and understands the new construction market in Da Nang. We can help you find the perfect piece of land to build the home of your dreams. Contact us today for more information on land deals in and around Da Nang.
Source: http://batdongsan.com.vn/kien-thuc-xay-dung/5-kinh-nghiem-chon-dat-de-xay-nha-thuan-loi-tiet-kiem-it-rui-ro-ar104828
2.
The title of the next article is quite self-explanatory: "Covid-19 to inflict increasing losses on real estate sector, reported by Ha Noi Stock Exchange"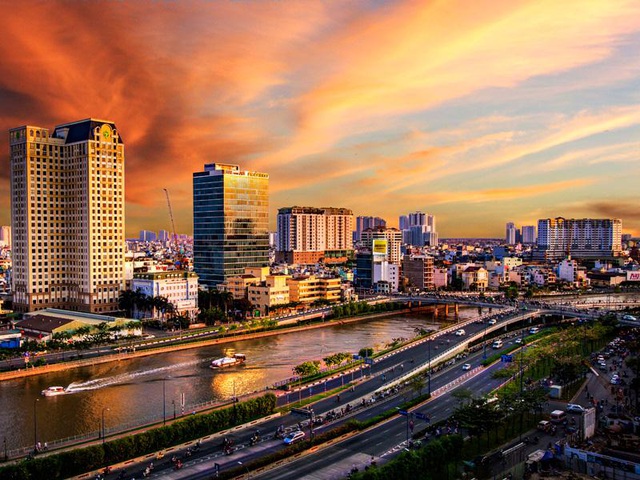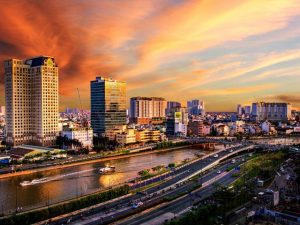 HNX statistics show that the real estate industry had the strongest decline in business reports in the first half of 2020. It's also the industry with the largest increase in total losses.
According to HNX 343 of 348 companies reported their numbers for Q2/2020 in which 268 companies' profits saw a slight decrease in comparison to the same quarter last year.
Figures from the Hanoi Stock Exchange also showed that among the companies listed on HNX, real estate businesses had the strongest drop in total profit after tax.
Specifically, profit after tax of the real estate industry in the first half of this year recorded a decline to 79.4%, from VND 634.3 billion in the first 6 months of 2019 to VND 130.7 billion in the first 6 months of 2020.
As explained by the HNX, the main reason for the decline is the negative impact of the Covid-19 epidemic.
CVR believes that the decline is temporary and real estate business in Vietnam will recover and continue to develop after the pandemic is controlled and vaccines are available. Now is the time to buy! Considering investing in Vietnam? Contact our expert sales team today.
Source: http://dantri.com.vn/bat-dong-san/covid-19-giang-don-dau-xuong-bat-dong-san-tong-lo-tren-hnx-tang-341-20200821175331055.htm
3.
Phuong Uyen of Batdongsan writes in a piece titled: "Da Nang real estate market sees a decrease in transactions"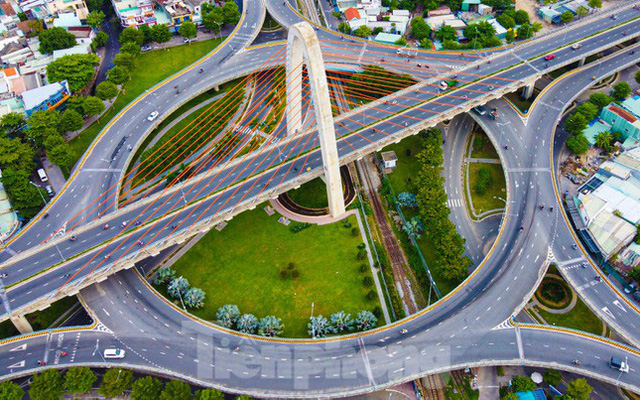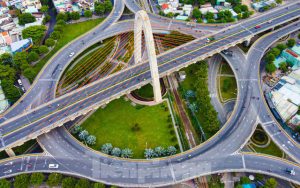 The impact of the second wave of Covid-19 is affecting the Da Nang real estate market. In addition to resort tourism, most housing segments are seeing a decrease in transactions.
According to a market report in July 2020 of Batdongsan.com.vn, Covid-19 is causing the demand for real estate across Vietnam to decline, especially in Da Nang. In July the demand for housing in Da Nang decreased by nearly 20% with apartments and resort villas being the two property types with the biggest drops.
According to Mr. Nguyen Hoang, representative of DKRA Vietnam, Da Nang is currently suffering the most damage with the whole city being quarantined due to the epidemic. He said that Da Nang has many breakthrough opportunities in the near future and will hopefully begin to recover in Quarter 4/2020.
Da Nang has a relatively complete infrastructure with a series of key transport projects that have been implemented, such as the Lien Chieu port expansion project; Tien Sa port; the urban railway route connecting Da Nang to Hoi An; the expressway of Da Nang- Quang Ngai; and so on. Having a strong infrastructure will support development of all real estate segments, from industrial, houses, and apartments, to land plots and villas as Da Nang moves forward.
Now is the time to invest in Da Nang! Interested in learning about affordable ownership opportunities in Central Vietnam? Contact the CVR team today!
Source: http://batdongsan.com.vn/tin-thi-truong/thi-truong-bat-dong-san-da-nang-giao-dich-am-dam-ar104848
4.
The next article we find attention worthy, by Nguyen Van, suggests: "Property owners are rushing to sell despite losses"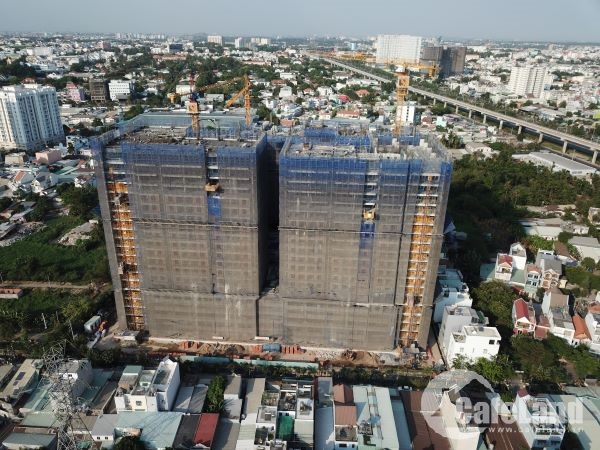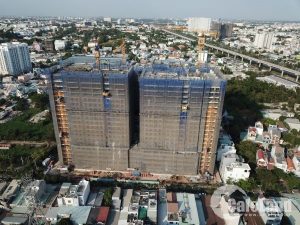 "House for sale at a shocking price due to COVID!", "House for sale, I need cash urgently!" Look familiar? In some cases, the drop in price is real because the seller wants to collect cash quickly, or the rental is ineffective. However, most of the posts are just a way to attract customers.
Mr. Hau, CEO of Asia Holding, said that this is a good time to buy a house because the current interest rate is decreasing, preferential policies from developers, and plenty of products. The pandemic has had little effect on the housing segment with prices from 1.5 to 2 billion VND because the demand is still very high, while the supply is limited.
While the pandemic has pushed some property owners to sell at a loss, beware of ads that are misleading or false. CVR is here to help you navigate the real estate market and provide reliable information so that you feel confident in your purchase.
Source: http://cafeland.vn/tin-tuc/nha-dat-ao-ao-cat-lo-tin-duoc-khong-89876.html
5.
The title of the next article is quite self-explanatory: "Investment lesson for apartment owners who dream of getting rich from property's leasing income"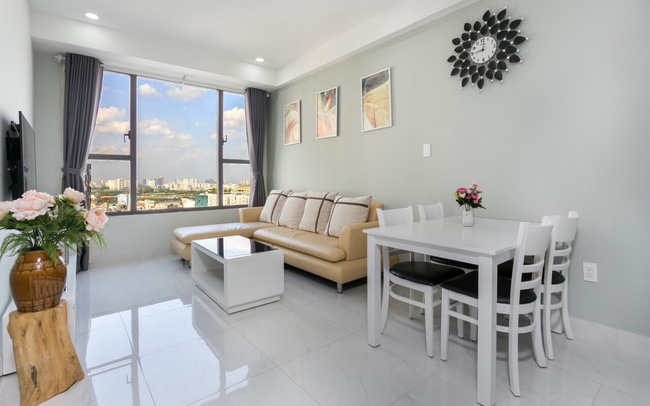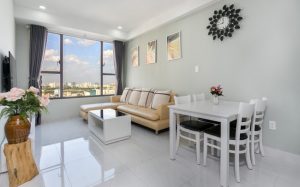 Due to Covid-19, lease prices have been decreasing continuously from 10-20% in the early months of this year. Even with current discounts of 50% apartments remain empty.
Buying an apartment and earning rental income has been a profitable investment channel for many real estate investors and there is a high demand for it. Investors own the property, as well as receive stable cash flow every month. However, with an unexpected circumstance like the pandemic, investors are struggling, especially those with bank loans. Based a survey in Ha Noi, rental prices are half of what they were last year, but it is still hard to find a tenant. Some investors couldn't bear the pressure from bank loans and had to sell properties to cut their losses.
A lot of companies are cutting their expenses by resizing, renting cheaper accommodation for staff, or even temporarily closing. High standard apartments don't have clients because the price is too high, and many expats have left Vietnam and have not returned yet. In addition, competition is rising because supply is higher than demand.
At CVR we're a team of problem solvers! Our expert agents are here to help you with all of your real estate needs whether that's securing a tenant for you income property, listing your apartment for sale, or finding you the perfect investment.
Source: http://cafef.vn/bai-hoc-dau-tu-om-mong-lam-giau-tu-mua-can-ho-cho-thue-nha-dau-tu-song-do-chet-do-20200827102819606.chn
6.
An interesting article by Que Son is titled: "Should we invest in gold, stock or real estate at this time?"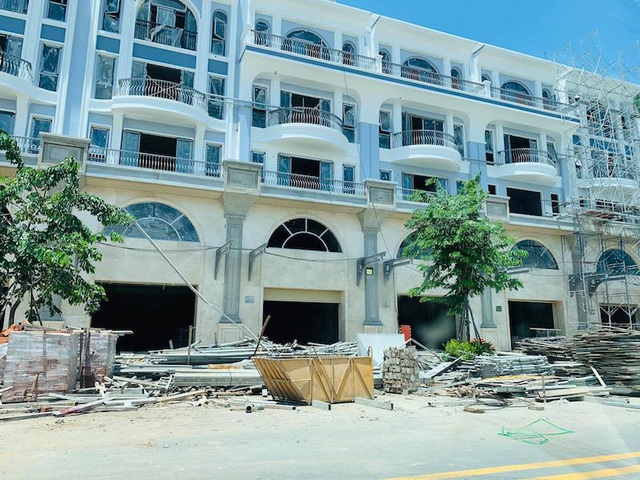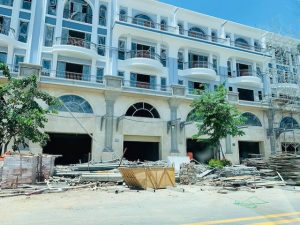 Covid-19 has had a huge impact on the economy, making investors more cautious. Many investors are looking for a safe investment channel. However, in any investment decision, the first goal is to preserve capital, buy, and resell. The bottom line is to invest in something to make it more profitable.
Gold is a very risky channel but the beginning of the year has brought profits of up to 35%. Gold has very high liquidity. Although prices fluctuate, it will probably go up in the long run. On the stock market, the negative impact of Covid-19 will reduce profits.
More and more middle-class domestic investors are looking to buy real estate. Until now, they have not been severely affected by the pandemic and the middle-class is growing.
Interested in learning about investment opportunities in Central Vietnam? Contact the CVR team today!
Source: http://dantri.com.vn/kinh-doanh/nen-dau-tu-vao-vang-chung-khoan-hay-bat-dong-san-o-thoi-diem-hien-tai-20200826062825361.htm
7.
The last piece of news worth mentioning for the week is titled: "The process to change the title of the red book in 2020"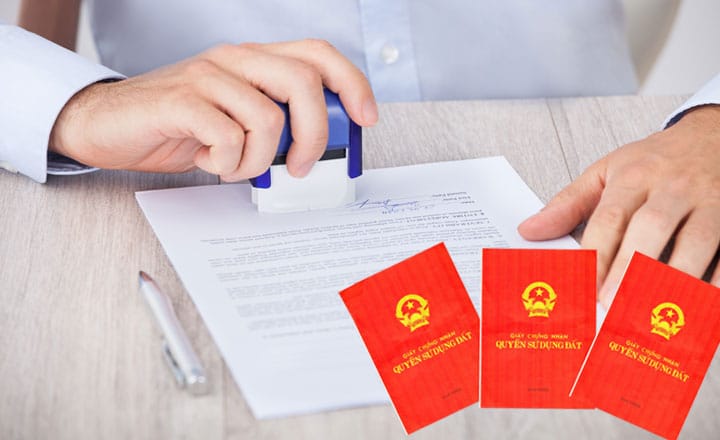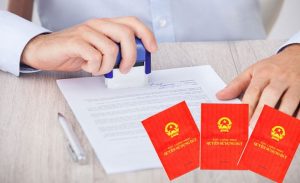 1) According to the latest land law, Red book procedures are as follows:
-To be granted a red book, the land parcel must first meet all the conditions under the 2013 Land Law, Decree 43/2014 / ND-CP and Decree 01/2017 / ND-CP.
– Regarding procedures for receiving a red book, the following documents are required: an application form for a red book, papers proving land use rights, documents showing the completion of financial obligations for the land parcel (receipts of land use levy, land tax …), papers for exemption or reduction of financial obligations to the land (if any).
– Submit the application and additional documents at the branch of the land registration office in the district, town, city, or at the People's Committee of the commune where the land is located. When conducting the red book procedure according to the latest land law , buyers will be required to pay taxes and fees.
2) The process to change the name of property owner in the red book in 2020:
– Transferor (seller) and transferee (buyer) go to a notary office to make a land transfer contract.
– Prepare documents to change the title, including documents such as: Certificate of land use rights, identity card and household registration book of the seller and buyer, personal income tax declaration and fees.
– Submit the above dossier at the land registration office where the land is located according to regulations.
– Receive the red book that has been transferred.
The CVR team will guide you through the process of buying, selling, changing ownership or donating real estate. We understand the legal provisions involved in a real estate transaction and work hard to ensure these transactions are carried out in accordance with the law.
Source: http://batdongsan.com.vn/trinh-tu-thu-tuc/luat-dat-dai-moi-nhat-co-diem-gi-dang-luu-y-quy-trinh-sang-ten-so-do-nam-2020-ar104863
 
As always, CVR is at your service and happy to provide help anyways we can!
Contact Us today to find the real estate investment in Da Nang which is right for You!