Week 30/2020 – Central Vietnam Real Estate News Summary
In this weekly and sometimes bi-weekly news flash – CVR: Central Vietnam Realty will provide a choice of articles from mainly Vietnamese media sources related to real estate market in Vietnam. We will be focusing on issues related to Da Nang and Hoi An, while also looking at national news and their possible impact for Central Vietnam's property market. You will find a summary, link to the source as well as CVR's take on the article.
We believe that local knowledge is the key to making the best possible decision and that's what we offer to all our clients.
"CVR: Western Management – Local Knowledge"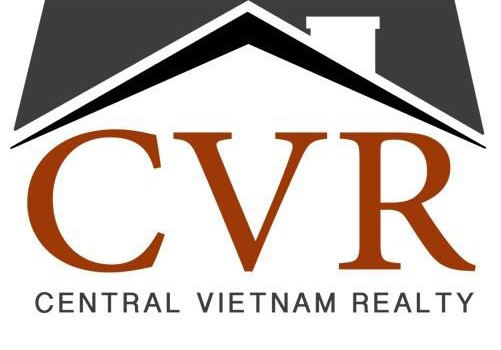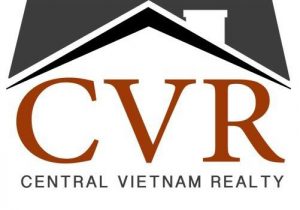 Interest Rates Decrease, Investors Withdraw Savings to Invest in Real Estate 
In the first 6 months of the year, bank deposit rates dropped and will likely remain low in the second half. Lower interest rates lead many investors to withdraw their money from the bank, diversifying investment channels to preserve profits. In particular, investors focus on real estate, more specifically apartment rentals.
When allocating investment channels in the context of low interest rates, most investors will choose to "pour money" into real estate in prime areas of the city. The focus being on high-end rental real estate for professionals and foreign experts.
The market is trending in the direction of investment into rental units where nearly finished projects have the advantage. Most of the demand is for personal residence purpose, but the trend shows many are buying with the intent to rent the unit out. Considering investing in a current or upcoming project in Da Nang? Contact the CVR team for a list of available opportunities.
Source: http://www.24h.com.vn/kinh-doanh/dong-tien-tiet-kiem-tu-ngan-hang-dang-do-manh-vao-dia-oc-trong-nhung-thang-cuoi-nam-c161a1167241.html
 
 
Should Foreigners be Allowed to Buy Tourism Real Estate?
The Ministry of Construction is proposing to amend the Housing and Real Estate Business Laws to increase foreign ownership in houses, and foreign organizations in common buildings. In addition, the proposal allows foreign organizations and individuals to buy and own tourism real estate in Vietnam.
Industry experts recognize that foreigner ownership in tourism real estate is beneficial for the market but requires strict management measures.
Amending foreign ownership laws is a positive and feasible demand for the high-end real estate segment in general, and tourism real estate in particular, to continue development and investment in Vietnam. Especially in the context of tourism real estate which is facing many difficulties in the wake of Covid-19. CVR keeps its finger on the pulse of the ever-changing real estate market in Vietnam. We are here to help navigate your purchase transaction.   
Source: http://cafef.vn/cho-nguoi-nuoc-ngoai-duoc-mua-bat-dong-san-du-lich-nen-hay-khong-20200721143205908.chn
 
Prime Land Funds Find New Success Thanks to Changing Owners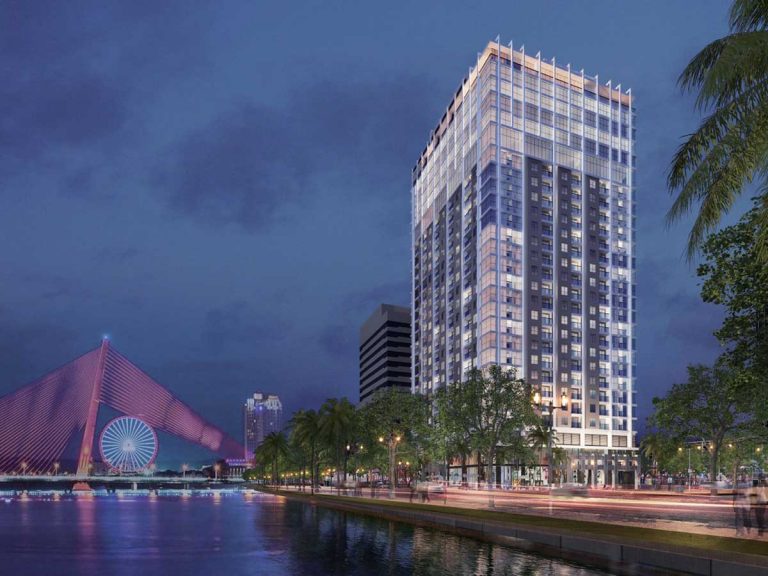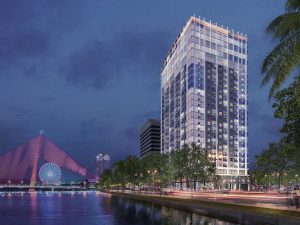 Difficulties with capital and output of the real estate market over time have "squeezed" the stamina of many real estate businesses. Add Covid-19 to the mix and the wave of selling land funds increased sharply. Many prime land funds have found new success thanks to changing owners, reborn from the handshake of large enterprises.
Highlights in the first half of the year were deals from two large groups, LDG Group and Danh Khoi. Specifically, LDG Group acquired the Song Da Riverside apartment in Ho Chi Minh City from Quoc Cuong Gia Lai through the transfer of 99.9% of capital. In the Central market, Danh Khoi Group successfully acquired 100% capital from Sun Frontier Investment to become the investor of Sun Frontier project. The project is located in the heart of Da Nang, on Bach Dang boulevard. The project is called the Royal-Boutique & Condo Da Nang. Contact CVR for more details on this project.
After a crisis, a new class of giants emerge, eager to seize the opportunity to buy valuable properties at attractive prices. These acquisitions are important, turning "blanket" projects into modern residential areas, increasing market liquidity, helping to reduce inventories, and restoring confidence. Interested in Royal-Boutique & Condo Da Nang or other projects in and around Da Nang? Contact CVR, your #1 resource for investment opportunities in Central Vietnam.
Source:  http://batdongsan.com.vn/tin-thi-truong/kho-khan-ve-nguon-von-khien-loat-du-an-tren-dat-vang-doi-chu-ar104590
 
 
Nigh-time Economic Development in Da Nang City
"Night-time economy" is defined as all economic and cultural activities that happen between 6:00pm and 6:00am, including all activities relevant to entertainment. According to experts, the night-time economy can account for 70% of the total income from tourism. Da Nang People's Committee clearly points out the advantages and disadvantages of the night-time economy, how to develop it efficiently, and zoning particular areas for development. Da Nang has many advantages for development including transportation infrastructure and physical facilities, a safe environment, and friendly people.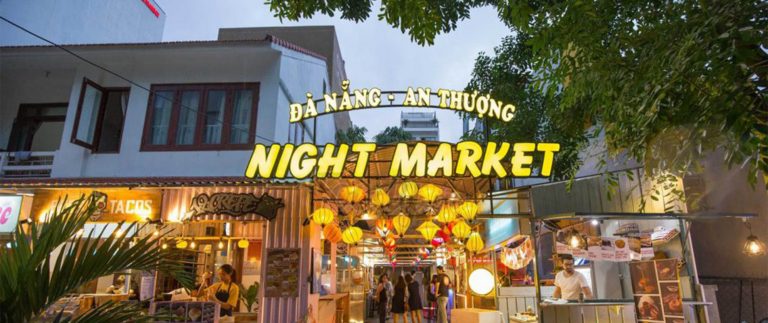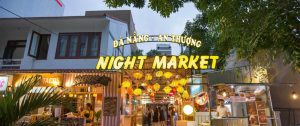 Night-time economic development in Da Nang not only brings economic and societal benefits, but also attracts more tourism. Do you have a "night-time" business idea and need a commercial space? Are you interested in learning more about living in Da Nang? Contact the real estate team at CVR today!
Source: http://cafeland.vn/tin-tuc/giai-phap-nao-phat-trien-kinh-te-ban-dem-tai-thanh-pho-da-nang-88723.html
 
 
Korean Embassy in Da Nang Receiving Documents Starting 20 July, 2020
Starting in late July the Korean Consulate General in Da Nang will start receiving and processing the following documents: consular certification documents, and consular legalization; consular procedures for Korean citizens. Applications for Korean entry visas that have not been received can also be resolved at the Korean Consulate General. For more information, contact the Korean Consulate General in Da Nang, address: 4th floor, Nam Viet A building, Lot A1-2, Chuong Duong street, Khue My ward, Ngu Hanh Son district, Da Nang. Phone number: 0236.3566.100. Email: [email protected]
Vietnam and Korea have a good relationship. Da Nang specifically is successful in cooperating with Korea in many industries, from culture, economics, and politics to name a few. Da Nang is the leading locality in the country attracting Korean tourists with more than 1.74 million arrivals in 2019. The Korean business community in Da Nang is growing with 225 investment projects with total capital of above $387 million (as of April 2020), bringing Korea to the top of countries with the highest proportion of total registered FDI capital in Da Nang. 

In June, Da Nang officials met with the Korean Ambassador and various representatives to discuss cooperation plans after Covid-19. Specifically, promoting high-tech investment, supporting Korean citizens re-entry into Vietnam to invest, attracting tourism, and studying the possibility of establishing a Korean Business Association in Da Nang.
Investors, companies and tourists from Korea are one of the highest percentages in Da Nang. Therefore, a Korean Consulate General in Da Nang will support Koreans doing business or traveling in Vietnam and strengthen the long-term relationship between the two countries. CVR specializes in working with foreign buyers investing in Vietnam. Whether you are looking for a commercial space, income property, or second home, we can help find an opportunity that's right for you.
Source:  http://doanhnghiepvn.vn/tin-tuc/tong-lanh-su-quan-han-quoc-tai-da-nang-bat-dau-tiep-nhan-giai-quyet-ho-so-thu-tuc-tu-ngay-20-7/20200719042220266
 
6. Brokers Use Various Tactics to Find Business in a Difficult Market
When the market is in a difficult situation, brokers use various tactics while competing for business. These tactics sometimes benefit the broker but typically frustrate the seller and potential buyers. Take for example a well-priced home in a desirable location, with a floor plan and amenities suitable for most buyers. Agents scramble to post their phone numbers at the property whether or not they have previously contacted the homeowner, resulting in confused costumers unsure of who to contact, or misinformation after contacting an agent who doesn't have correct details.
According to information provided by Mr. Nguyen Duc Lap, Director of Real Estate Research and Training Institute, almost 90% of real estate brokers are operating without a practicing certificate, qualifications, competence, and understanding of the process and laws. Referring to data from the Vietnam Association of Real Estate Brokers, Mr. Lap said, by June of 2019, there were about 300,000 people participating in brokerage activities. 27,000 hold a practice certificate under the old law, and 8,000 hold a practice certificate under the new law. Calculated, the proportion of real estate brokers with a practice certificate is less than 12%.
CVR recognizes the importance of training and certification and the need to develop more professionalism within the real estate profession. We are on a mission to improve the real estate process with each transaction and work hard to ensure our clients receive the highest quality of service.
Source: http://batdongsan.com.vn/tin-thi-truong/thoi-buoi-nguoi-khon-cua-kho-moi-gioi-tung-du-chieu-tim-khach-mua-nha-ar104613
 
As always, CVR is at your service and happy to provide help anyways we can!
Contact Us today to find the real estate investment in Da Nang which is right for You!