Each week we post a news flash with notable articles related to the real estate market in Vietnam. We asked our team to pick the top stories from the past month and we've tallied the results. Check out the headlines that made big news in our office below. Have any of the articles we've shared impacted you? Is there any important news we've missed? We'd love to hear from you!
We hope you and your loved ones are staying safe and healthy. The CVR team is here to answer your questions any time. Whether buying, selling, renting or opening a business, contact us to talk about your real estate needs today.
Your Friends at Central Vietnam Realty
---
The Top Real Estate News This Month
1.
In an article titled: "When Lessees are in a position of power", the author, Son Nhung, pointed out that while landlords are worried due to the pandemic, Lessees can be picky, take their time, and bargain.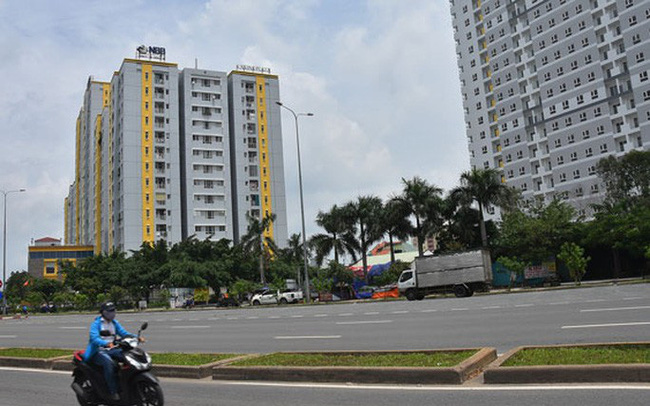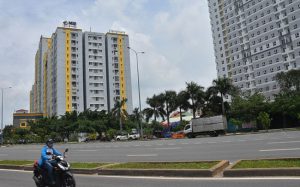 Like many industries, the pandemic has had a negative effect on the real-estate market. Many apartments, homes, and offices in HCM city are empty and prices have dropped sharply.
For example, a 1-bedroom apartment is renting for 10-14mil VND instead of 20-25mil VND. Even with these prices drops tenants want to negotiate lower rates and longer leases.
The longer a landlord waits to lower their price, the more they will suffer. Therefore, they are willing to accept a lower price for a long-term lease (3-5 years) over a higher price for a short-term lease.
It's a tenant's rental market! Looking for a residential or commercial rental property? Now is the time to find great opportunities for long-term accommodations at excellent prices. Contact CVR to get your search started today!
Source: http://cafef.vn/khi-nguoi-thue-nha-o-cua-tren-20200929080102334.chn
 
2.
The title of the next article is quite self-explanatory: "How to safely pay for a house or land"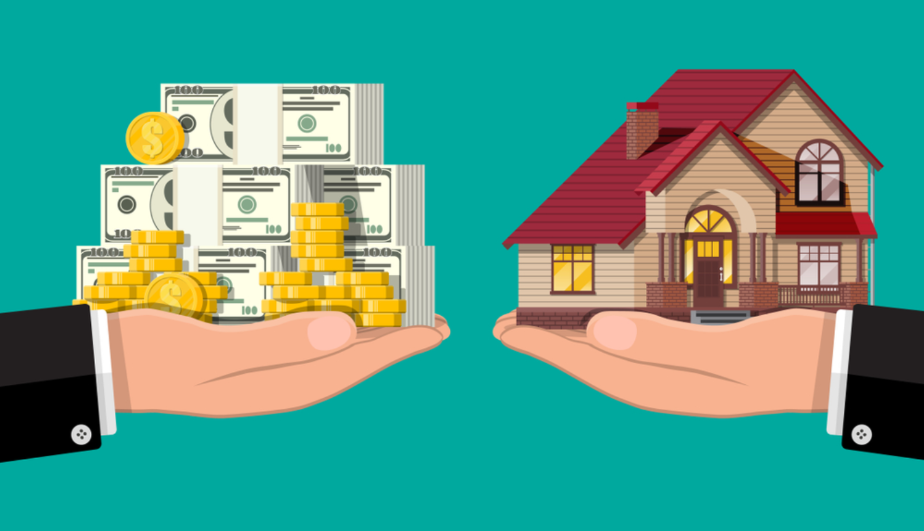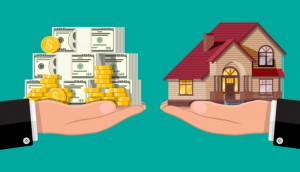 In order to avoid a loan or losing a good deal, many home and land buyers pay 100% of the money upfront. However, this one-time payment is potentially risky considering the possibility the seller cancels the transaction or intentionally cheats the buyer and takes the money. To avoid such a situation, buyers should apply the following safe and legal payment practices.
– First payment/Deposit should not exceed 10% of the sales price
– Second payment (when signing sales and purchase agreement at notary office) should not exceed 85% of the sales price
– Final payment after seller has completed their obligations (ex: paying taxes, fees, change registration…)
At CVR we believe it's important for buyers to stay informed and understand each step of the real estate process from the paperwork to the payment terms. We're here for you from start to finish to ensure your transaction is a success.
Source: http://batdongsan.com.vn/loi-khuyen-cho-nguoi-mua/nguyen-tac-thanh-toan-tien-an-toan-khi-mua-nha-dat-ar105115
 
3.
In an article titled "Office-for-lease segment has recovered quickly from the pandemic", the author mentions that based on the 2020 third quarter report by Collier International Viet Nam, the office segment in Da Nang showed a slight drop at the end of July due to the second wave of Covid-19. However, thanks to the Government, the pandemic has been controlled very well, and the office market is recovering. The occupied ratio is around 75-95%, depending on the type of property.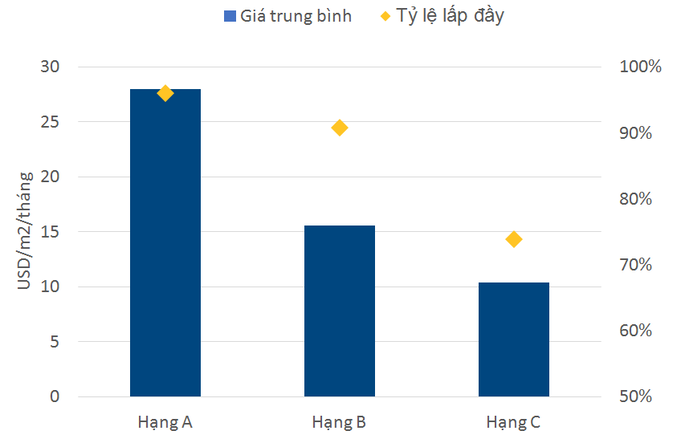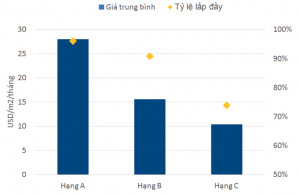 Mr. David Jackson, the director of Collier International predicted that the demand for office rentals in Da Nang is high, and will keep rising in the near future, because Da Nang has attracted many companies and co-operations to open offices here.
Nearly 300 Japanese investors and ICT companies are looking for investment opportunities in Da Nang. The trend of moving manufacturing to Viet Nam with EVFTA (European-Vietnam Free Trade Agreement) is one of the main factors attracting more companies to Da Nang.
It is expected that 26.000sqm of offices will be provided to the Da Nang market (20.500sqm type B office, the rest is type C) through the end of 2020, most of them located in Da Nang city.
The opportunity for business in Da Nang is huge and growing! CVR offers our clients the best in commercial real estate sales and leasing in the Central Vietnam marketplace. We have an extensive, up-to-date database of properties. Over the years, we have assisted a wide range of businesses, from restaurants and boutiques, to IT companies and more. Are you looking for office space or the right property for your business? Contact our team of trusted professionals today!
Source:http://vnexpress.net/thi-truong-van-phong-phuc-hoi-nhanh-sau-dich-4172582.html
 
4.
An interesting article by Phuong Uyen is titled: "Many people lost money following the crowd"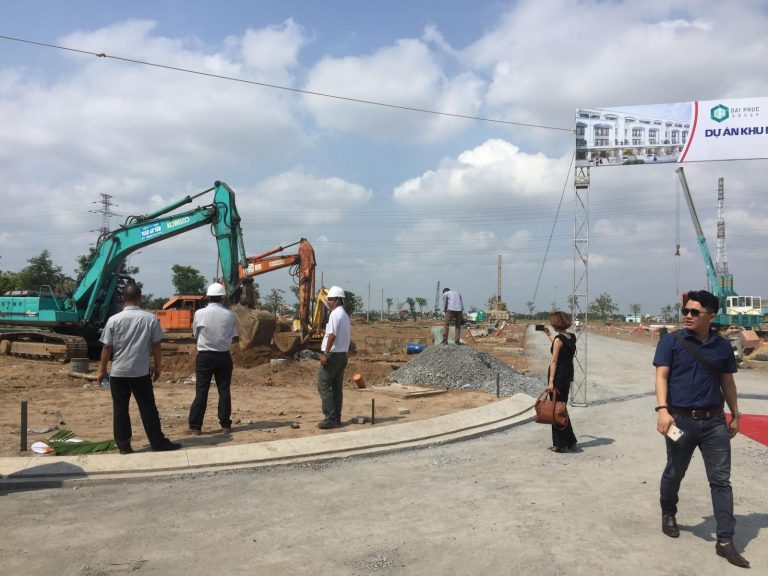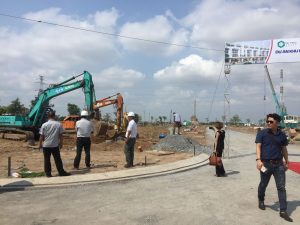 Undeniably, many real estate investors have won big anticipating the market, especially large-scale projects that have a strong impact on real estate. On the contrary, there have also been many failures due to following misinformation.
More than a week after news that a large development group submitted a proposal to implement two projects in Chau Duc district, Ba Ria – Vung Tau province with a total area of 802.2 hectares, Binh Ba real estate immediately experienced "land fever". Speculators, brokers and buyers from all over the country flocked here to hunt land, manipulating prices in the hopes of getting rich.
When the People's Committee of Ba Ria-Vung Tau province announced that it only approved the survey policy, there was no official decision to guarantee that the project would definitely be implemented. This caused transactions to "freeze" immediately, leaving many investors struggling to sell.
This real estate company has continuously canceled project development plans in many provinces, making Binh Ba land even more devalued. The situation became even more tragic due to Covid-19.
Successful investors know that having a team of trusted advisors is key. Our expert knowledge of both the property market and business environment ensure our clients are provided the best advice throughout the process. In today's constantly changing market, buyers face an array of complex challenges and new opportunities. We can help!
Source:http://batdongsan.com.vn/tin-thi-truong/dau-tu-nha-dat-theo-dam-dong-ar105178
 
5.
An interesting article by Khanh Trang, is titled: "Real estate investment: Choosing cash flow or capital interest?"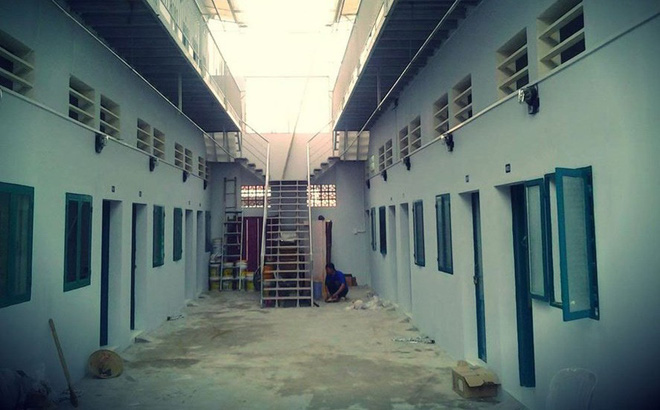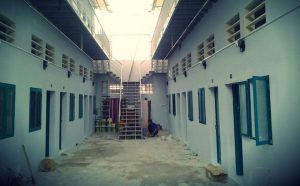 There are three popular forms of real estate investment: capital interest investment, cash flow investment, and capital interest/cash flow investment. So, what's the difference and what form should you choose? Buying to rent out and earn a monthly income is an example of cash flow investment. Buying then waiting for price increases and reselling is an example of capital interest investment.
1) Capital interest investment channel
Capital interest investment is a form of investment that focuses on buying and selling real estate to create continuous profits. The following are all common forms of capital interest investment: Buy – build a house – sell, buy land – subdivide – sell, buy – wait for price increases – sell, buy a house – repair – sell.
2) Cash flow investment channel
Cash flow investment is a form of investment that generates a revenue cycle monthly, quarterly, or annually such as buying land then building a house to rent out or renting a house and then subleasing it. This is a very popular investment channel, which often attracts amateur investors.
3) Investment channel combines capital gains and cash flows
The third form of investment combines capital gains and cash flows. For example, an investor builds a home to rent out for 5 years. Then the price of real estate in that area increases and the investor decides to sell the house. Thus, during the 5 years of leasing the home the investor earns cash flow and selling returns the capital interest.
Whether you are looking for your first rental property, buying and selling properties, or building value through long-term hold, CVR can help you maximize your investment goals. 
Source:  http://batdongsan.com.vn/loi-khuyen-cho-nha-dau-tu/dau-tu-bat-dong-san-chon-dong-tien-hay-chon-lai-von-ar105256
 
6.
 The last piece of news worth mentioning for the week is titled: "Price of beachside real estate properties have increased 3 times within a decade."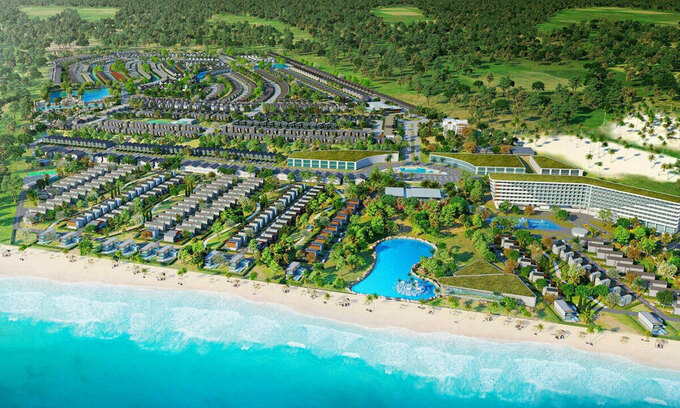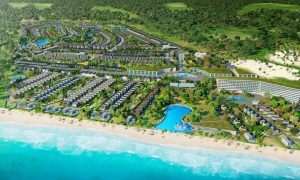 Beachside real estate prices have increased 3 times in the last decade (2010-2020). After reaching a 3-year low, the real estate market grew strongly after 2014. Most of this development was small to medium sized projects. Along the beach were resorts and condo hotels but they were not very popular. From 2015-2019, beachside resorts and luxury accommodations blossomed with great speed. Since then, issues have slowed growth and Covid-19 has had a negative effect on people's income and business. The market in general and real estate in particular have gone down. More than that, the laws and policies are unclear, especially for the condotel and officetel sector. However, those issues are being solved, and the pandemic is just temporary. Many well-known corporations from all over the world are joining the Vietnam market, namely Sheraton, Melia, Novotel, Intercontinental and Wyndham.
Interested in investments on Vietnam's beautiful coast? Coupled with expert market knowledge, we offer a robust range of services designed to provide you with the insight to access and participate in investments in a variety of ways. CVR will help you find opportunities with the most potential and guide you through every step of the buying process. Contact our team for more information on current and upcoming beachside projects today!
Source:  http://vnexpress.net/gia-bat-dong-san-bien-tang-gap-3-trong-mot-thap-nien-4176953.html
 
7.
In an article titled "8 rights pre-completion new construction buyers need to know", the author highlights the following points: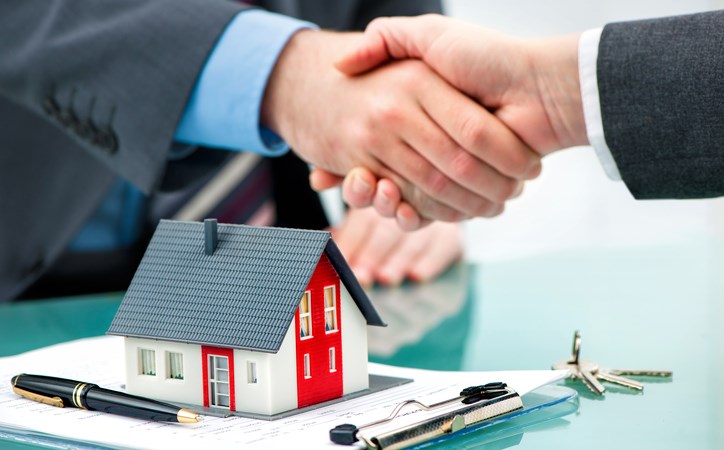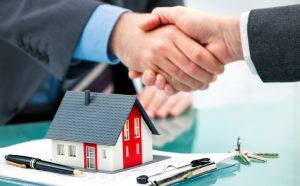 1) Check conditions for selling pre-completion real estate: Before signing the SPA (sale and purchase agreement), the buyer has the right to ask the seller to provide all accompanying legal documents such as project documents, construction drawings, construction permits, and papers on land use rights to name a few.
2) Negotiate a sales contract: Homebuyers have the right to negotiate, add, or change the terms of the contract before signing.
3) Bank guarantee: When dealing with a new construction project, it is important to find out if the project is guaranteed by a bank. If the developer does not hand over the house as agreed and the buyer complains but the developer does not accept the settlement, the bank will be responsible for guaranteeing the financial obligations of the buyer.
4) Payment in accordance with the law: The law stipulates that the buyer only pays the first installment (not more than 30% of the contract value) and subsequent payments must be consistent with the construction progress, but the total must not exceed 70% of the contract value before handover.
5) Only sign the purchase contract when the project is released from mortgage
6) Put the model house in the appendix contract
7) Buyers are compensated if developers are slow to hand over
8) Other costs can be agreed upon: In addition to the money to buy the real estate, the parties clearly agree on other fees and future expenses such as management costs and services incurred in conjunction with the maintenance of real estate at the time of buying the property which may be different at handover.
CVR believes that this is important information for buyers considering a pre-completion development project. Thinking about investing in Central Vietnam? From 5* full amenity beachfront resorts with stunning ocean views and tranquil golf course estates, to apartment and condo buildings in a variety of prime locations – we represent an unparalleled selection of residential developments. Let us find your next investment!  
Source:  http://batdongsan.com.vn/phan-tich-nhan-dinh/8-quyen-loi-nguoi-mua-bat-dong-san-hinh-thanh-trong-tuong-lai-can-biet-ar100340
 
8.
The title of the next article is quite self-explanatory: "Global real estate markets stay strong in the pandemic"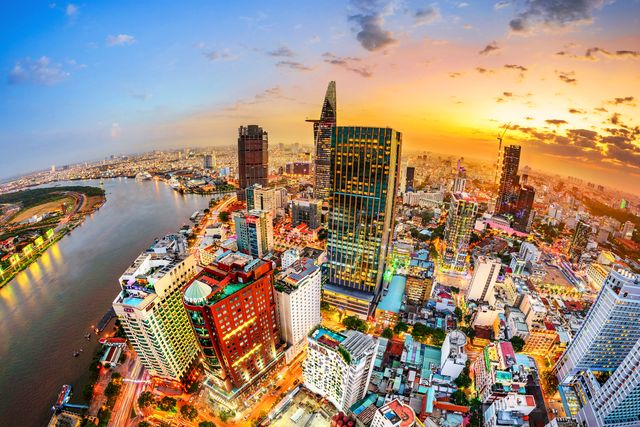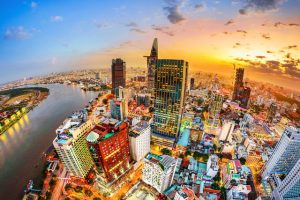 Property prices in major markets continue to rise, despite the global recession brought about by Covid-19.
During the global recession 10 years ago, the average house price fell 10%. During the economic crisis caused by Covid-19, house prices rose in most middle and high-income countries in the second quarter, according to The Economist.
In developed countries, the average price increase was 5%. In addition, shares in real estate firms have rebounded after falling 25% at the start of the pandemic.
House prices in Germany in August increased 11% over the same period.
Korean and Chinese authorities were forced to tighten regulations on buyers before the rapid growth in real estate prices.
In the US, the average price per square foot (about 0.093 m2) grew faster in the second quarter than any quarter during the 2007-2009 financial crises.
In the UK, Bloomberg reported that luxury real estate prices have not decreased after the pandemic. However, the sharp rise in prices in many real estate markets has caused experts to raise doubts about the risk of bubbles.
Despite a bright outlook, buyers should be critical. If you are considering a home purchase, contact us today! The CVR team is here to guide you through the home buying process. With our expert market knowledge, we can help find the property that fits your needs, in the right location for you!
 Source:   http://vnexpress.net/bat-dong-san-toan-cau-phan-lon-dung-vung-trong-covid-19-4179356.html
 
9.
In an article titled "The reasons real estate attracts customers at the end of the year", the author highlights that according to experts, usually, in the context of a recession, highly liquid assets such as cash and gold are given priority. However, at present, dozens of banks have reduced their savings interest rates and have not shown signs of rebound. Along with that, gold prices continuously fluctuated for many months, causing investors to panic.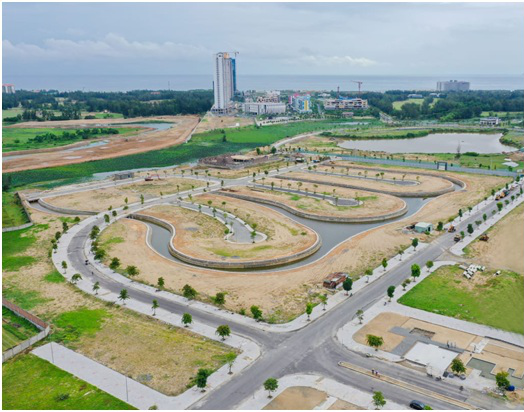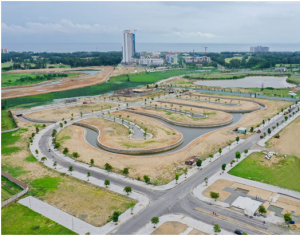 Noting that the trend of real estate investment increased in recent days, the representative of Dat Xanh Central Joint Stock Company said that many customers believe that buying real estate during this time is an ambitious and strategic investment. Using idle capital to buy and waiting for the market to go up will bring greater profits than safe, low-profit investment options such as savings, or buying gold. There are two reasons that real estate is still an attractive investment channel:
First, real estate is returning to its real price.
Second, the rigor of the market creates a purge. Only transparent projects and reputable investors remain.
Considering an investment but not sure where to start? CVR will help you find opportunities with the most potential and guide you through every step of the buying process. Contact our team for more information on current and upcoming projects today!
Source:  http://vnexpress.net/ly-do-bat-dong-san-hut-khach-dip-cuoi-nam-4182091.html
 
10.
Another interesting article by Son Nhung is titled "Market for condominium showing good signs"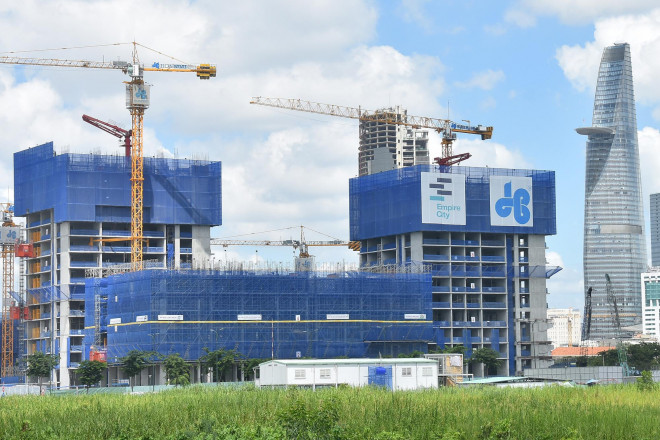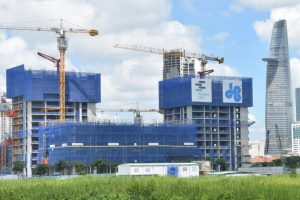 As the author points out, despite the difficult economy due to the Covid-19 pandemic, a number of recent reports and surveys lead by many companies specializing in real estate market research all say that the apartment segment is showing signs of heating up and is considered a favorite investment channel of many investors.
According to the report, there are 7500 high-end condos to be listed for sale along with 103 lower segment apartments and current projects which account for the 252% increase in comparison to the last quarter of 2020.
The percentage of purchases has also increased within the high-end apartment segment as well as a record increase of 15% in price compared with the first three months of 2020.
Regarding signs of recovery in the apartment segment, Mr. Le Hoang Chau, Chairman of the HCM City Real Estate Association, said that the real estate market will recover gradually when the Covid-19 pandemic is under control. In addition, issues related to policies have been gradually removed and will be updated in the near future.
We believe this is a good sign for the real estate market in Vietnam. At CVR we offer a robust range of services designed to provide you with the insight to access and participate in investments in a variety of ways. Considering investing in a condo or apartment? Contact CVR's trusted team of professionals today!
Source:   http://www.24h.com.vn/bat-dong-san/thi-truong-can-ho-co-dau-hieu-khoi-sac-c792a1194083.html
 
As always, CVR is at your service and happy to provide help anyway we can!
Contact Us today