Each week we post a news flash with notable articles related to the real estate market in Vietnam. We asked our team to pick the top stories from the past month and we've tallied the results. Check out the headlines that made big news in our office below. Have any of the articles we've shared impacted you? Is there any important news we've missed? We'd love to hear from you!
We hope you and your loved ones are staying safe and healthy. The CVR team is here to answer your questions any time. Whether buying, selling, renting or opening a business, contact us to talk about your real estate needs today.
Your Friends at Central Vietnam Realty
---
The Top Real Estate News This Month
1.
In an article titled: "2020 – a challenging year for commercial real estate", the author, Trung Tin, points out that retail space was affected as soon as the pandemic broke out, rentals plunged, and new supply flowed to the fringes.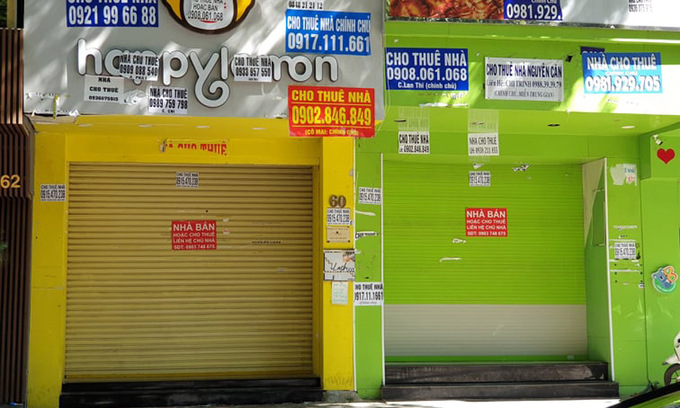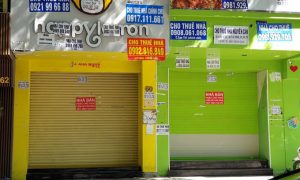 According to a recently released report by Savills Vietnam, commercial real estate was in crisis due to Covid-19. The retail market showed signs of weakening gradually from February when the pandemic broke out and continued to struggle in March. Then, the next two social distancing gaps in early April and the end of July hit wholesale business activities hard. However, the market promised to recover at the end of the fourth quarter thanks to the year-end festivals.
In the third quarter of 2020, the retail sales of goods and services no longer maintained growth, the total revenue dropped to 40 billion USD, down 2% year on year. By September 2020, the F&B (food and beverage) industry's revenue decreased by 39%. Only retail sales of goods can maintain the momentum of 10%.
Mr. Troy, Deputy General Director of Savills Vietnam, said that Covid-19's, effect on the rental of commercial space could create positive motivation for the retail industry in the context of traditional retailers having to innovate their strategies to be more suitable. Most of the sectors affected by the pandemic, such as F&B, gyms, and movie theaters, will recover more quickly from the crisis. Stronger online form extensions such as fashion may see slower returns when considering the shift in consumer behavior to selling online.
CVR can help you find suitable commercial real estate that fits your specific needs. Interested in learning about opportunities in Central Vietnam? Contact the CVR team today!
Source:  http://vnexpress.net/2020-nam-thach-thuc-cua-bat-dong-san-thuong-mai-4214028.html
 
2.
Tam Anh of Vnexpress writes in a piece titled: "Da Nang moves to restore the real estate market"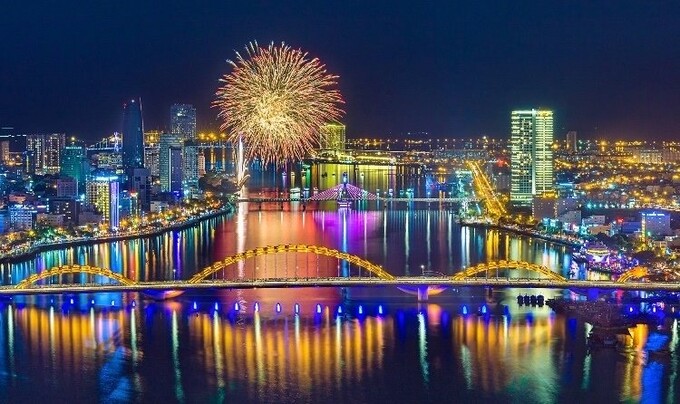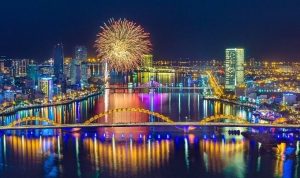 According to experts, the market has seen many fluctuations, but there are still good opportunities for investors, because Da Nang remains the top favorite destination of domestic customers. The proof is in the tourism stimulus package "Danang Thank You 2020", which more than 150 enterprises participated in from June 2020 to now.
The goal for city government in 2021 will be restoring growth and boosting economic development. Accordingly, the Da Nang real estate market is expected to be active again soon. At this time, investors are still looking for opportunities for "bottom fishing". In particular, real estate in the coastal areas, especially around Vo Nguyen Giap, is attracting investors.
Along with tourism, real estate has good potential to recover in 2021. At CVR we offer our clients the best in sales and leasing in the Central Vietnam marketplace. We have assisted a wide range of customers, from restaurants and boutiques, to IT companies and all types of buyers and renters. Thinking about relocating to Da Nang or the surrounding area? We can help!
Source:  http://vnexpress.net/da-nang-co-dong-thai-khoi-phuc-thi-truong-bat-dong-san-4212942.html
 
3.
An interesting article titled: "The demand to buy an apartment is far exceeding the purchasing power of townhouses", written by Phuong Uyen, mentions that the trend is moving from private houses and townhouses to apartments. Mr. Dinh Minh Tuan, Director of Batdongsan.com.vn in Ho Chi Minh City, said that urbanization and economic transformation of the provinces are developing strongly. Over the past 10 years, buyers have gradually begun to recognize the advantages of apartment buildings, erasing the traditional psychology of house attached to land. With the increasing demand, apartment prices have also increased sharply in recent years.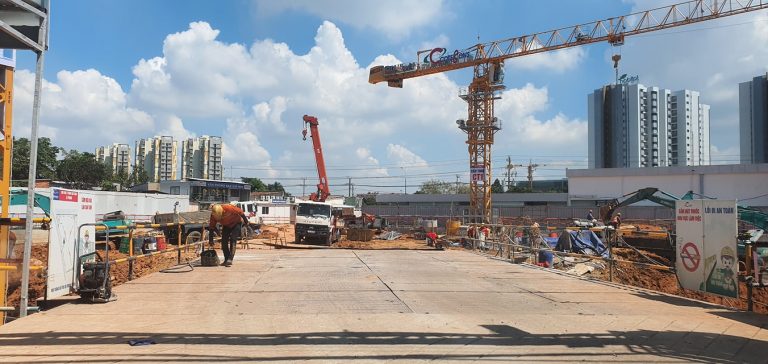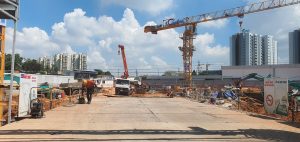 The increase in the number of young customers and young families who don't own a home but have ideal financial conditions will help to increase demand for condominiums in big cities and suburban provinces in the future. Investors and experts are not only interested in a large market share but also this group of potential customers because they are young, dynamic, have an average to relatively high income, and are stable.
This is useful information for investors to help determine who potential clients are and what type of real estate they prefer. Interested in investing in Vietnam?  Looking for a new home for yourself or your family? Contact CVR for more information on available opportunities.
Source:   http://batdongsan.com.vn/tin-thi-truong/nhu-cau-mua-chung-cu-dang-vuot-xa-suc-mua-nha-pho-ar105944
 
4.
Duy Bach of Batdongsan writes in a piece titled: "In 2021, the Real Estate bubble is unlikely to happen"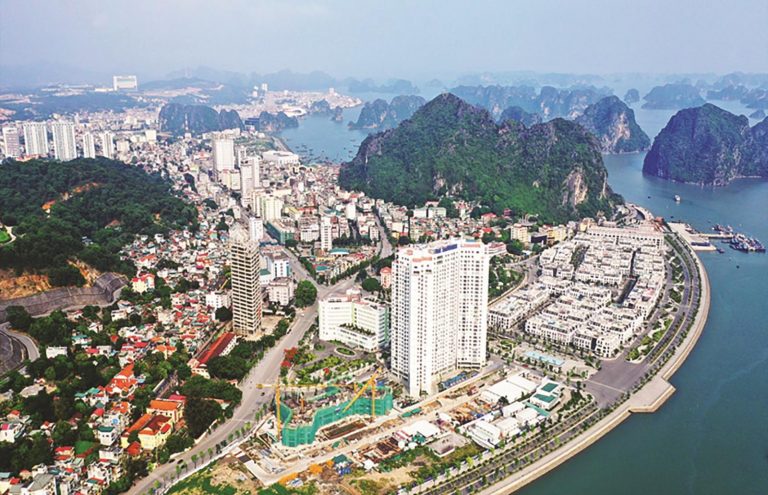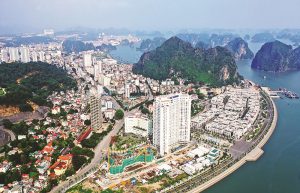 According to Mr. Nguyen Van Dinh, General Secretary of the Vietnam Association of Brokers, the 2021 real estate market will not see much of a bubble. The supply and prices of real estate will increase. Some markets that had been gloomy in previous years will come back to life.
In terms of demand, Vietnam's economy will keep pace and grow, so the demand for investment and home buying will increase. Mr. Dinh forecasts that the demand for this group will reach 70% of the demand in 2019. Better economic growth means that some other economic sectors will recover and part of the short-term investment group will return to their traditional market.
The economy in 2021 will grow at a good rate, the demand is still strong, and price can be controlled. Some localities that developed hot real estate markets which have been stalled over the past year, such as Da Nang, Quang Nam, Khanh Hoa, and Phu Quoc, will be active again. The volatility of land near industrial zones will increase sharply. The localities need policies to manage and stabilize the market.
The CVR team is looking forward to a vibrant real estate market in 2021! Coupled with expert market knowledge, we offer a robust range of services designed to provide you with the insight to access and participate in investments in a variety of ways. Whether you are looking for your first rental property, buying and selling properties, or building value through long-term hold, CVR can help you maximize your investment goals!
Source:  http://batdongsan.com.vn/phan-tich-nhan-dinh/nam-2021-kho-xay-ra-bong-bong-bat-dong-san-ar106029
 
5.
In our next article, "Luxury apartment supply exceeds real demand",  the author, Trung Tin, starts by informing us that high-end apartments in HCMC account for 70% of housing, overwhelming cheap apartments, causing imbalance in supply and demand, and not ensuring social security.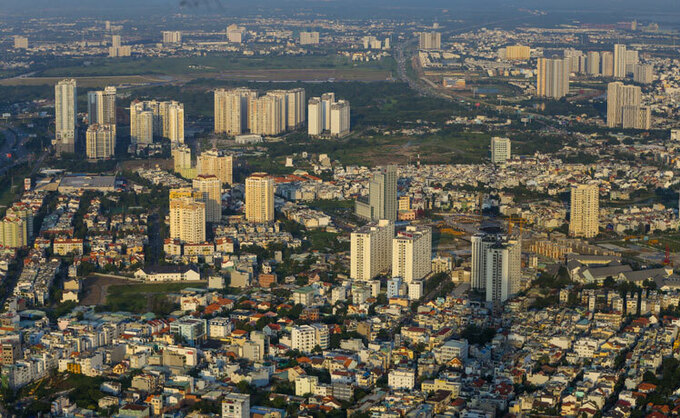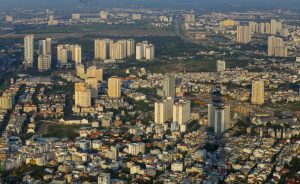 Ho Chi Minh City Real Estate Association (HoREA) released a housing report in 2020 with concerns about an oversupply of high-end housing making the real estate market less sustainable. Last year the affordable housing segment only accounted for 1% of the total housing allowed to raise capital to sell houses in the future. In contrast, the high-end apartment segment has a very large proportion, creating more gap between supply and demand, and risk of social security instability.
From all the housing being offered for sale, the high-end segment accounts for about 70%. This was an overwhelming position in the real estate market in 2020. The mid-end housing segment accounts for about 25% of total housing. The affordable housing segment only has 163 houses, accounting for only 1% of the total housing mobilized in 2020.
Ahteyugn@2020@
The excess of high-class housing and the lack of affordable housing affects the social security of housing for the majority of people with middle and low income in urban areas, civil servants and armed forces officers, and workers and migrants. The larger consequence is the oversupply of the high-end housing segment in the investment and speculation market. Currently, the proportion of secondary investors in the high-end home segment is very high, around 60%. This is a warning sign threatening the sustainable development of the market.
This article sheds a light on the imbalance between supply and demand in the housing market and the need for more affordable housing. We believe there are great opportunities available and CVR is here to help find the one that's right for you. Whether you're a first-time buyer on a budget, or investor looking to expand your portfolio, we can help. Contact our team of experts today!
Source:   http://vnexpress.net/thua-nha-o-cao-cap-dang-o-muc-bao-dong-4223198.html
 
6.
The title of the next article is quite self-explanatory: "Da Nang has ambition to become an international financial center"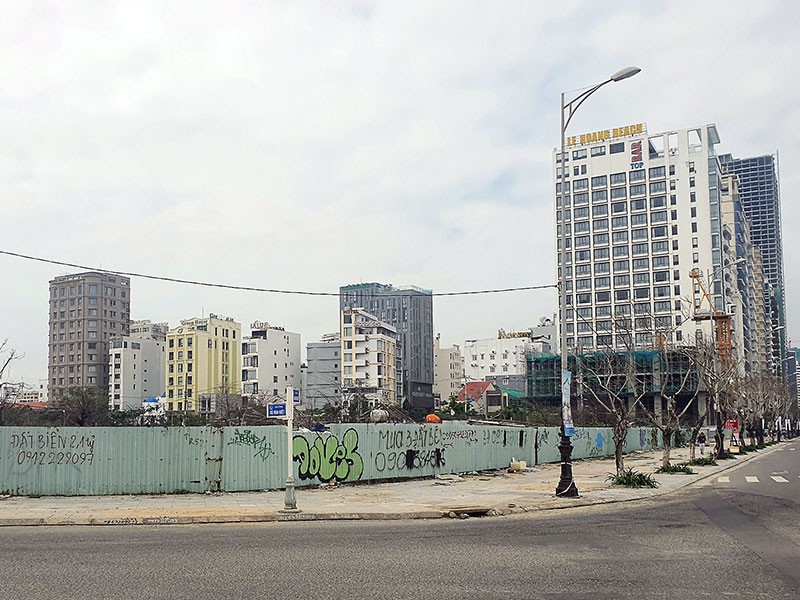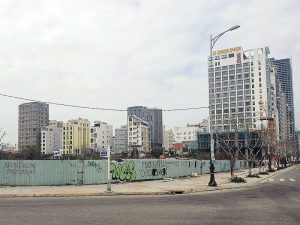 Recently, the Ministry of Planning and Investment reported to the Prime Minister on a proposal to develop Da Nang City into a regional financial center.
On January 14, Mr. Nguyen Van Phung, Director of Da Nang City Department of Finance, said: "The purpose of Da Nang City is to build a large financial center. The region plays a role in attracting and transmitting capital to the economy. An effective operating system will help to deepen financial development and grow and create resources to promote modern and dynamic socio-economic development".
In addition, Da Nang City proposed a number of areas that need mechanisms and policies to attract domestic and foreign businesses such as building a creative startup ecosystem in the financial sector, and training and attracting high-quality human resources.
According to Phung, Da Nang City has proposed a project that includes investment in many fields including the financial center, commercial, entertainment, casino and luxury apartment building (Da Nang Gateway). The project is planned on a total land area of about 8.4 hectares on Vo Van Kiet street (Son Tra district) with an investment of about 47,000 billion VND (equivalent to 2 billion USD), mobilized from investors.
The Ministry of Planning and Investment submitted the project to build a regional financial center to the Prime Minister for approval. The MPI also proposed to hire an international consultant to help with development of the project.
Da Nang is developing into a modern, intelligent ecological city, with the advantage of a synchronous transportation system by water, land and air. These investments in infrastructure will help develop Da Nang into an International Finance destination. Considering investing in Central Vietnam? Contact the CVR team for more information. 
Source:  http://yeudanang.biz/da-nang-tham-vong-thanh-trung-tam-tai-chinh-quoc-te.html
 
7.
Another interesting article is titled "Can Overseas Vietnamese Inherit Houses and Land in Vietnam?".
The author highlights Clause 1, Article 179 of the 2013 Land Law, which states that individuals using land have the right to give away their land use rights according to their will or law. If the heirs are overseas Vietnamese that meet the specifications in Clause 1, Article 186, they may inherit the land use rights. Conversely, if they do not meet the specifications, only the value of that inheritance is entitled.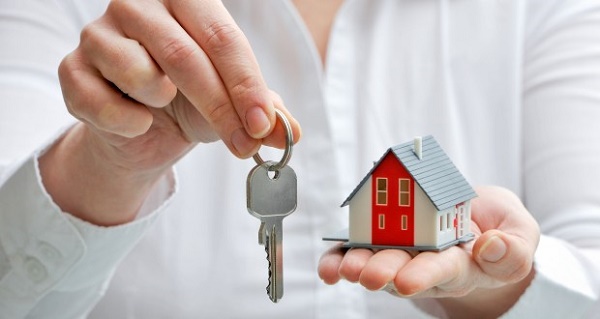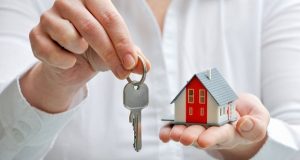 Specifically, Clause 1, Article 186 of the 2013 Land Law stipulates that overseas Vietnamese who are eligible to own houses in accordance with the law on housing have the right to own houses attached to residential land use rights in Vietnam. The conditions for overseas Vietnamese to be eligible for homeownership in Vietnam include:
Overseas Vietnamese must be allowed to enter Vietnam
Having lawful houses and land through purchase, lease-purchase of commercial houses by real estate enterprises and cooperatives (hereinafter referred to as real estate enterprises); buying, receiving, donating, exchanging or inheriting houses of households and individuals; receiving transfer of residential land use rights in commercial housing construction investment projects.
Questions related to ownership rights for Vietnamese living abroad? Our knowledge of both the property market and legal challenges ensure our clients are provided the best advice throughout the process. Contact the CVR team today!
Source:    http://batdongsan.com.vn/cac-van-de-co-yeu-to-nuoc-ngoai/viet-kieu-co-duoc-huong-thua-ke-nha-dat-tai-viet-nam-hay-khong-ar103623
 
8.
The last piece of news worth mentioning for the month is titled: "5 Trends That Are Expected to Lead Vietnam's Real Estate Market in 2021"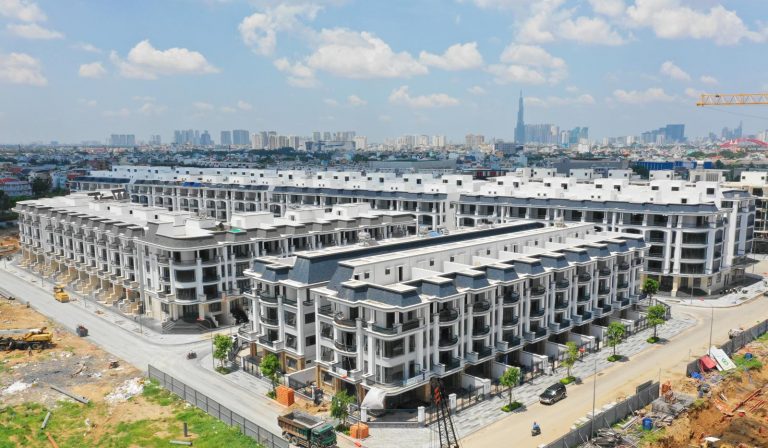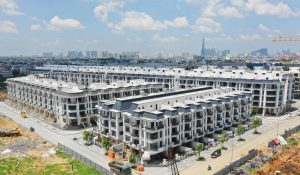 According to the article, integrated and urban real estate development models in urban areas will be the trend of the housing market while flexible working spaces are the main choice of the office industry. The e-commerce industry alone is considered to be the main factor driving the development of Logistics in Vietnam.
Developers have also begun to attract buyers by creating well-planned neighborhoods with plenty of amenities, to help future residents avoid the nuisance caused by rapid and mechanical urbanization and lagging public infrastructure.
Accelerated by Covid-19, the trend of working remotely has changed and will continue to change the traditional office industry. Many types of work can be done remotely, prompting companies to adopt flexible working models.
E-commerce will boost logistics and warehousing. Compared to traditional logistics operations, e-commerce uses three times more labor and requires three times more warehouse space. That is part of the factor driving the increasing demand of investors for industrial real estate worldwide.
Businesses continue 'green' and sustainable direction. Vietnamese people are increasingly concerned about living environment, atmospheric, and ecological factors so this trend will have a foothold in the future development trends of the Vietnamese market.
Investors are oriented towards the health and wellness industry. Both domestic and international investors have targeted health logistics and healthcare. The driving force behind the cold logistics industry is not only that but the Covid-19 vaccine and other vaccines in the future.
As life changes, so does the way we do business. Our experience, highly regarded reputation, and strong market knowledge means that we always stay ahead of the curve. Considering investing in Vietnam? Contact the CVR team today!
Source:     http://batdongsan.com.vn/phan-tich-nhan-dinh/5-xu-huong-se-dan-dat-thi-truong-bat-dong-san-viet-nam-trong-nam-2021-ar106092
 
 
As always, CVR is at your service and happy to provide help anyway we can!
Contact Us today