Week 52/2020 – Central Vietnam Real Estate News Summary
In this weekly or sometimes bi-weekly news flash – CVR: Central Vietnam Realty will provide a choice of articles from mainly Vietnamese media sources related to real estate market in Vietnam.
We will be focusing on issues related to Da Nang and Hoi An, while also looking at national news and their possible impact for Central Vietnam's property market.
You will find a summary, link to the source as well as CVR's take on the article.
We believe that local knowledge is the key to making the best possible decision and that's what we offer to all our clients.
"CVR: Western Management – Local Knowledge"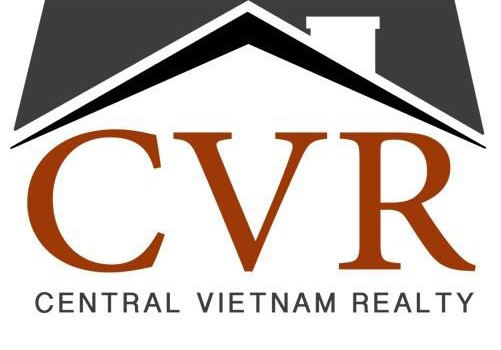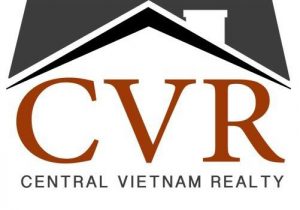 1.
In an article titled "5 takeaways from the real estate market in 2020", the author highlights the following points: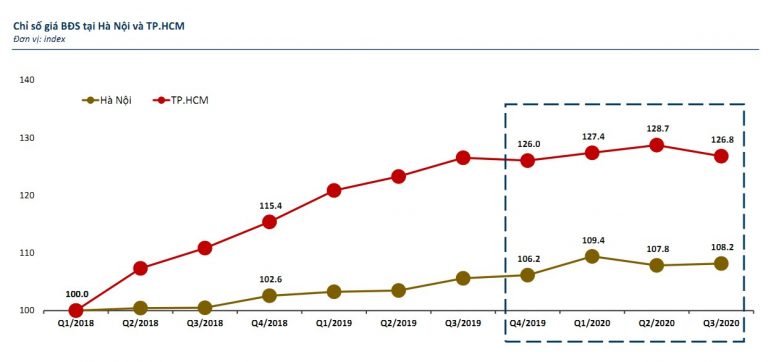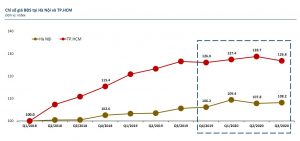 1) Supply and transactions plunged, selling price did not decrease: Many investors and real buyers waited for the wave of sell-offs to cut losses, but in fact the decline in prices was scattered in the secondary market, mainly investors with financial difficulties.
2) Online sales take the throne: Social distancing makes sellers and buyers unable to meet face-to-face, delaying opening events and product introduction. The pandemic is forcing brokers and businesses to change selling methods to adapt. Many brokers are providing online consulting on projects or answering customers' legal questions through livestream to increase opportunities to reach out. This reduces costs and builds personal reputation.
3) Lowest real estate interest in 3 years: Although the amount of information posted has remained stable, the interest in real estate searchers decreased by 9% compared to 2019. This is the strongest decline in 3 years, since 2018.
4) Home loan interest rates fell sharply: The economy was in crisis because of Covid-19, however, both deposit rates and lending rates at banks fell sharply. The reason is that the crisis did not come from within the economy, but from the short-term impact of the pandemic that caused the breakdown of supply chains, freezing business activities. Instead of investing, people choose to deposit money in banks as a shelter to avoid risks. Credit surplus forced banks to lower deposit interest rates, leading to cooling interest rates
5) Apartments are more popular than homes: The demand for housing is increasing while housing prices are increasing continuously. Many people, especially young customers, are gradually turning to apartments.
Having a quick look back at the real estate market in 2020 through this article, investors can gain perspective on the outlook for 2021.
Thinking about investing in Central Vietnam? From 5* full amenity beachfront resorts with stunning ocean views and tranquil golf course estates, to apartment and condo buildings in a variety of prime locations – we represent an unparalleled selection of residential developments. Let us help you find your next investment! Contact the CVR team today.
Source:   http://batdongsan.com.vn/tin-thi-truong/5-dau-an-dac-biet-cua-thi-truong-bat-dong-san-nam-2020-ar105842
 
2.
The title of the next article is quite self-explanatory: "The biggest fluctuation segments of Real Estates Market due to Covid-19"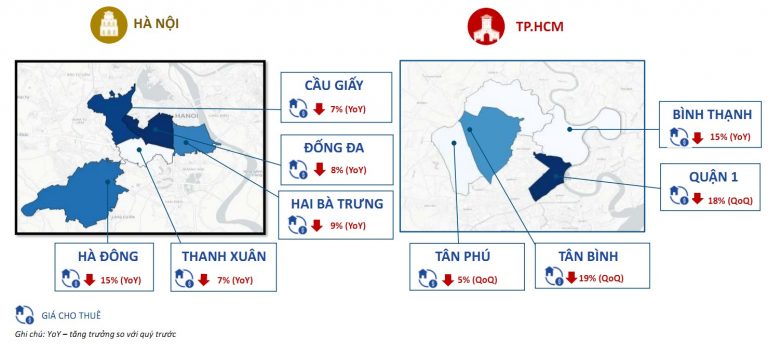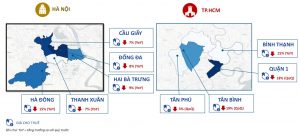 In 2020, Covid-19 caused fluctuations to various real estate segments that do not follow the laws of the market.
Resort real estate paralyzed, series of hotels for sale
Social distancing, coupled with cancellations of international flights, paralyzed resort real estate. With no foreign tourists, accommodation facilities wavered. A series of hotels were forced to close following the two outbreaks. A report dated September 3, 2020 of the Hanoi Department of Tourism said that by the end of August, there were up to 950 accommodation establishments shutting down. By September 2020, the City Tourism Department of Da Nang said that out of more than 1,000 accommodation establishments in the area, about 250-260 hotels, apartments and villas were for sale.
Private houses, townhouses for rent, reduced price
Private houses and townhouses in big cities like Hanoi and Ho Chi Minh City, especially in busy areas, always hold the prime position, and only increase in price, never decrease. However, after two waves of Covid, many industries failed making leasing difficult. Many landlords had to reduce rents to find tenants or sell.
Industrial real estate welcomes golden opportunity, booming demand
The US-China trade war and the additional resonance of Covid-19 created advantages for Vietnam's industrial real estate, giving cities like Da Nang the opportunity to welcome a series of giants in the retail and manufacturing industries looking for a new playground.
Considering a home purchase or planning to move your business to Vietnam? Contact us today! The CVR team is here to guide you through the buying process. With our expert knowledge of the residential and commercial real estate market, we can help find the property that fits your needs, in the right location for you!
 Source:    http://batdongsan.com.vn/tin-thi-truong/bds-2020-nhung-phan-khuc-bien-dong-manh-nhat-vi-covid-19-ar105799
 
3.
The next article we find interesting is titled "Sun Group, Sun World Ba Na Hills receives the Southeast Asian real estate award"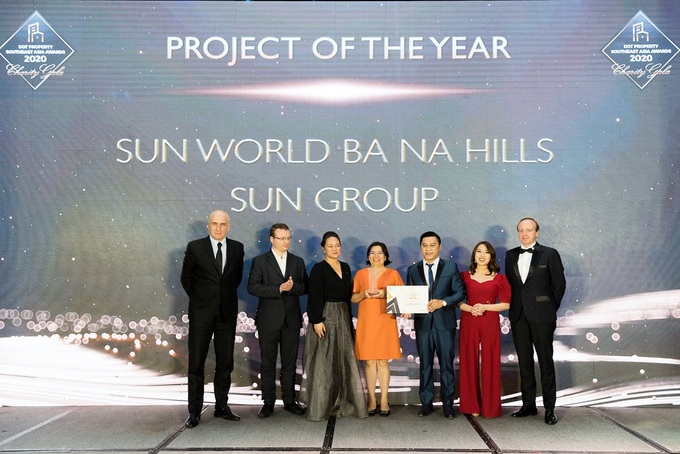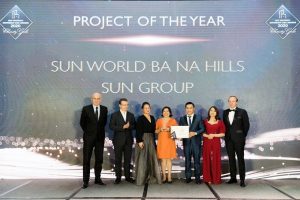 The Dot Property Awards ceremony in Southeast Asia honored the Sun Group and the Sun World Ba Na Hills resort in several important categories.
Dot Property Awards is one of the prestigious international real estate awards with a rigorous and transparent assessment process and an inspection committee that is comprised of leading real estate experts. This year, surpassing the rigorous evaluation criteria of the award for image, brand reputation in the market, project quality, innovation and great achievements in the year, Sun Group was awarded "Southeast Asia's best entertainment developer 2020". Sun World Ba Na Hills resort with the impressive Golden Bridge was also honored "Project of the Year in Southeast Asia by an investor"
On behalf of Sun Group, Ms. Nguyen Lam Nhi Thuy, Chief Representative of Sun Group in the South expressed that the award is the driving force for Sun Group to continue to invest and create entertainment projects to reach regional and world levels.
High-class entertainment venues like these have contributed significantly to raising the position of Da Nang as an international destination.
We believe high-class entertainment venues like these will attract similar opportunities for tourism and promote economic development in Vietnam. At CVR we offer our clients the best in real estate sales and leasing in the Central Vietnam marketplace. Whether buying or renting a home, leasing an office space or industrial property, or looking for an investment, we can help!
Source:    http://vnexpress.net/sun-group-sun-world-ba-na-hills-nhan-giai-bat-dong-san-dong-nam-a-4210682.html
 
4.
The next article we find attention worthy questions "Why do Vietnamese people prefer to build a house rather than buy an apartment?"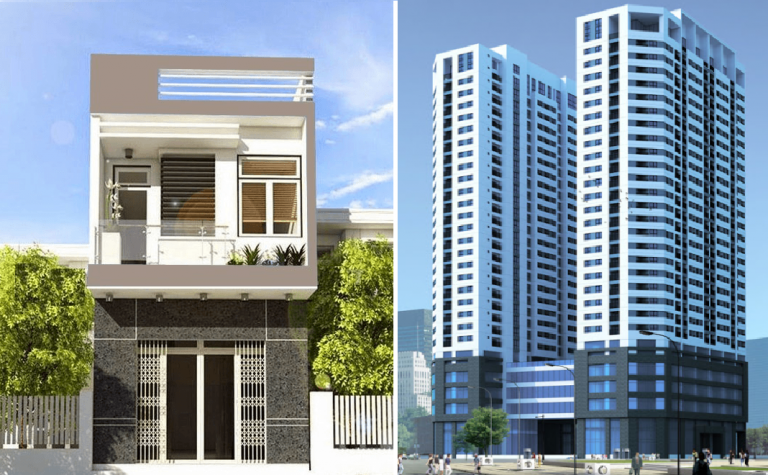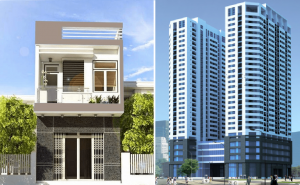 1) The house is one's own, the apartment is shared.
Single family homes make people feel more secure because they own 100% of the property. Homeowners can build, repair, or design the interior to their own accord without consulting or obtaining approval from the local authority or the investor (except for some areas with regulations on height).
2) Buying a house is "a hundred year story"
Buying a house is a long-term investment, and an asset to pass on to your children or grandchildren. The transfer of a house avoids complicated and cumbersome procedures, and the property value will be kept stable or increased in the future, without worrying about devaluation.
3) "An inch of land is worth an ounce of gold"
As an agricultural country, since ancient times, " An inch of land is worth an ounce of gold" has become a common concept of many generations of Vietnamese people. Many people even measure the enemy's wealth based on the number of land plots they own. "Buying gold makes a loss, buying earth makes a profit". Most Vietnamese people believe that pouring money into real estate is always safe because people will increase but the land cannot, so it will be more valuable as time goes on.
Our experience, highly regarded reputation, and strong legal knowledge keeps us at the forefront of the real estate industry. Thinking about building a home? Questions about the new construction process? The CVR team is here to help!
Source:    http://batdongsan.com.vn/phan-tich-nhan-dinh/vi-sao-nguoi-viet-chuong-cat-nha-dat-hon-mua-can-ho-chung-cu-ar103335
 
5.
The last piece of news worth mentioning for the week is titled: "Da Nang opens Hot Water Park at Japanese-style resort"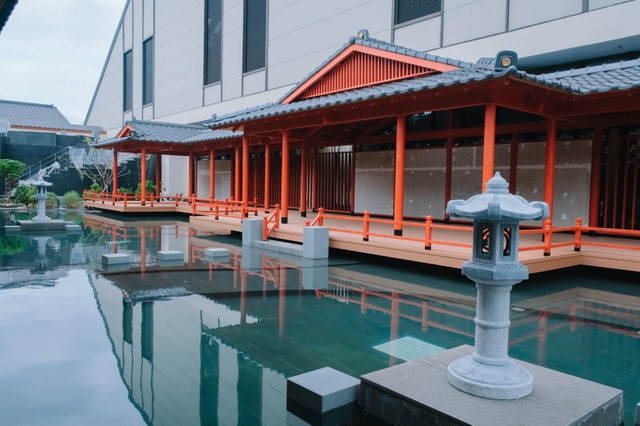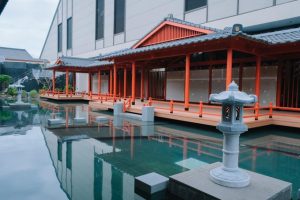 Mikazuki – Japan's leading luxury resort brand has chosen Da Nang as the first place to invest and develop abroad, promising to bring a completely unique and high-class experience. On the opening day of December 23, Mikazuki indoor hot water park will welcome many guests, representatives of Japan and thousands of visitors. This is one of many exciting destinations for Danang residents and tourists to come and enjoy during the holidays or any other day of the year!
Location:  Da Nang Mikazuki Japanese Resorts & Spa, Xuan Thieu Tourist Area, Nguyen Tat Thanh Street, Lien Chieu District, Danang.
The attraction of foreign investment will help Vietnam's economy grow stronger. CVR believes this is a good signal for the economy in general and for tourism in particular. Considering a long or short term stay in Vietnam? Contact our team of expert agents to learn about available opportunities today!
Source:  http://dantri.com.vn/bat-dong-san/da-nang-khai-truong-cong-vien-nuoc-nong-o-khu-nghi-duong-phong-cach-nhat-20201222151543102.htm
 
 
As always, CVR is at your service and happy to provide help anyways we can!
Contact Us today to find the real estate investment in Da Nang which is right for You!