Week 46/2020 – Central Vietnam Real Estate News Summary
In this weekly or sometimes bi-weekly news flash – CVR: Central Vietnam Realty will provide a choice of articles from mainly Vietnamese media sources related to real estate market in Vietnam.
We will be focusing on issues related to Da Nang and Hoi An, while also looking at national news and their possible impact for Central Vietnam's property market.
You will find a summary, link to the source as well as CVR's take on the article.
We believe that local knowledge is the key to making the best possible decision and that's what we offer to all our clients.
"CVR: Western Management – Local Knowledge"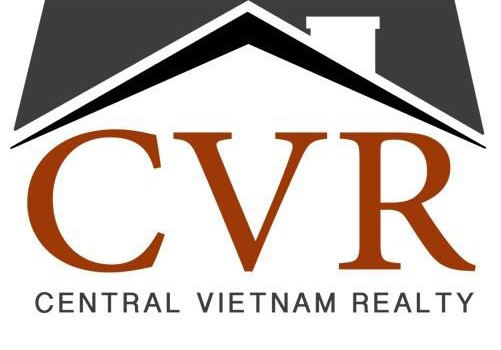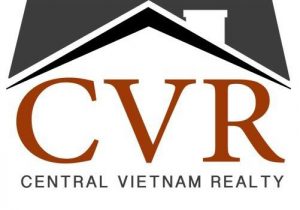 1.
In an article titled: "Da Nang to build a project across Han River and airport tunnels", the author, Nguyen Tu, mentions that on November 6th, Da Nang City's Priority Infrastructure Investment Project Management Board said that the delegation of Da Nang was led by Mr. Huynh Duc Tho, Chairman of Da Nang City People's Committee. He worked with Ms. Carolyn Turk, Country Director of the World Bank in Vietnam in Hanoi, on a plan to cooperate in investing in important projects.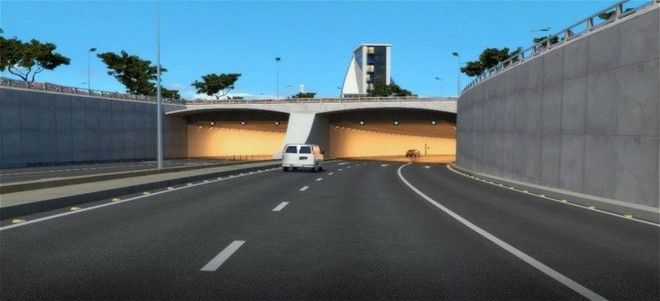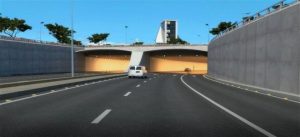 According to leaders in Da Nang, between 2021 – 2030, the city plans to cooperate with the World Bank to promote key infrastructure projects such as the construction of crossing the Han River from Dong Da – Tran Phu node to button Van Don – Tran Hung Dao; airport tunnel, traffic route connecting East – West through the area of the Da Nang airport, relocating the railway station and urban reconstruction with smart traffic, metro, tramway, and monorail.
Carolyn Turk praised Da Nang for controlling the Covid-19 pandemic, and at the same time suggested Da Nang urgently work with the ministries and central branches to implement the 100 million USD Development Policy Support (DPO) loan for the city. Concluding the meeting, the World Bank agreed to continue to support Da Nang and improve capacity for management, administration and sustainable urban development.
With this investment and cooperation, Da Nang will continue to see strong development and attract more domestic and international tourists. Interested in investing in Vietnam? Contact CVR for more information on available opportunities.
Source:  http://thanhnien.vn/tai-chinh-kinh-doanh/da-nang-xay-cong-trinh-vuot-song-han-va-ham-chui-san-bay-1301382.html
 
2.
The next article we find attention worthy suggests:  "Developers who intentionally delay issuing a pink book will be charged criminally"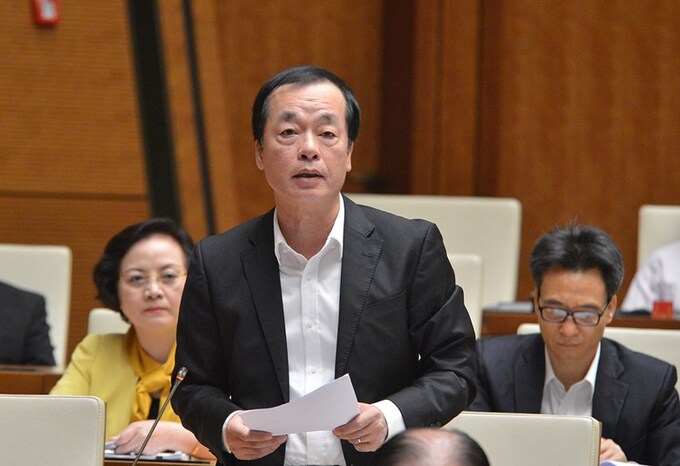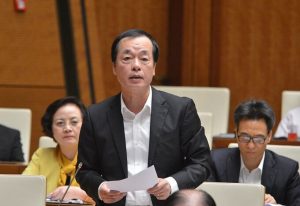 Mr. Pham Hong Ha, Minister of Construction, said that he would threaten developers who had given handover but were slow to issue the pink book with criminal charges.
In response to the National Assembly on November 9th, Construction Minister Pham Hong Ha said that developers had completed the proper procedures as far as the project, but were slow to submit the paperwork to issue pink book would be fined.
"If the developer still deliberately violates, the Ministry proposes localities to send the investigation agency to handle it according to the criminal law", Minister Ha said.
According to the head of the construction industry, the deadline for issuing books to residents is 50 days after handing over the house to the buyer. If the submission is delayed, the sanction can be up to 1 billion VND. However, the Minister admitted that the delay is often due to the investor's incomplete implementation of the procedures, but there are also cases where the procedures have been completed but deliberately delayed.
"The number of disputes related to this situation only accounts for about 2% of the total number of apartment disputes, but the number of affected households is very large, so this is a problem to focus on solving," said Mr. Ha.
Danang has a few projects such as Luxury Apartment, Son Tra Ocean View, Monarchy, and Hiyori which have come to the point where pink books should be  issued and questions from homeowners would arise if they do not receive the certificates soon.
In today's constantly changing market, buyers face an array of complex challenges. CVR can help! Our knowledge of both the property market and legal challenges ensure our clients are provided the best advice throughout the process. We are critical when marketing new projects to ensure we avoid developers willing to participate in bad or illegal tactics. Contact the CVR team for more information on current and upcoming projects.
Source:  http://vnexpress.net/bo-truong-xay-dung-co-the-xu-ly-hinh-su-chu-dau-tu-chay-i-cap-so-hong-4188921.html
 
3.
Phuong Uyen of Batdongsan writes in a piece titled: "Factors smashing expectations of lower real estate prices"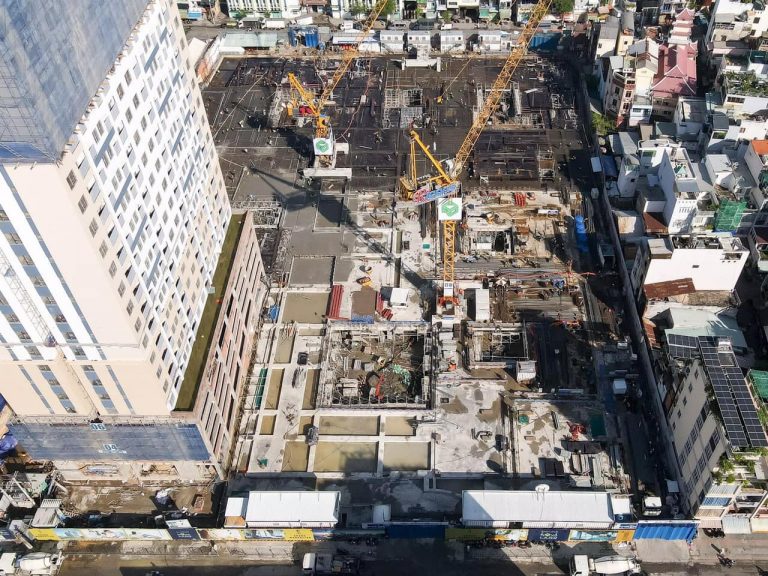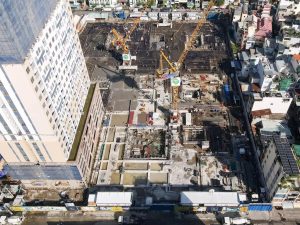 a. Real estate demand is always increasing while the land area does not increase: The factor that helps maintain current land prices is population density. In areas with high urbanization rates, real estate prices will only increase, not decrease. Population density often reflects land needs in the area.
b. The growth rate of wealthy people in Vietnam is increasing: According to data from World Bank, by 2020, the middle class in Vietnam accounts for 15% of the country's population, this figure is equivalent to the population of Hong Kong + Singapore.
c. Not being taxed for home purchases: The policy of operating Vietnam's economy is creating certain advantages for the real estate market in general and individual investors investing in real estate. In Vietnam, real estate buyers are almost never subject to annual tax. If any, it is not significant.
d. Costs related to land are getting bigger and bigger:  Building transport infrastructure and social infrastructure, changing the purpose of use, and completing legal procedures. One basis for the upward trend in home prices is the improvement of the infrastructure system.
Coupled with expert market knowledge, we offer a robust range of services designed to provide you with the insight to access and participate in investments in a variety of ways. Whether you are looking for your first rental property, buying and selling properties, or building value through long-term hold, CVR can help you maximize your investment goals!
Source: http://batdongsan.com.vn/phan-tich-nhan-dinh/nhung-yeu-to-dap-tan-ky-vong-gia-bat-dong-san-se-giam-ar105453
 
4.
Another article we found optimistic is titled: "Vietnam ready for foreign businesses to come to invest"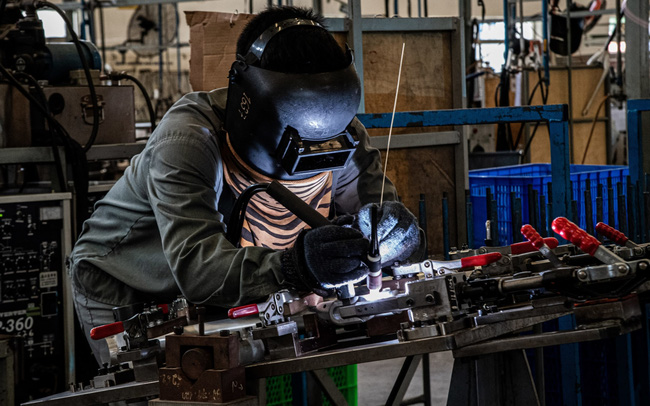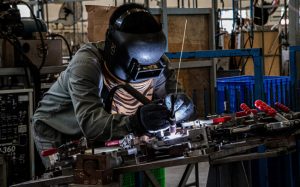 Nikkei Asian Review mentioned that investments from big co-operations have pushed Vietnam's growing economy. Vietnam needs to solve quality of labor issues to catch up with other Asian countries which have the nickname of  "Asian's tigers"
50% of Modos' accessories are produced in Vietnam. Mr Jack O'Sullivan- the owner, hopes that his company in Vietnam will continue expanding, to replace expensive imported accessories from China.
The transferring trend started in 2007. Textiles and leather companies left China because of high expenses. The trade war between America and China is another reason why many investors choose Vietnam. Samsung and Intel have very large quantities of products from their Vietnam manufacturers. Some other investments from big corporations like LG from Korea and Tesa from Germany raise the expectation that Vietnam's economy will be the fastest growing in the world. It also puts pressures on quality of labor, national suppliers and industrial land resources.
Vietnam should be prepared for businesses transferring to the country, especially in industrial zone resources, warehouse and logistic fields, skilled workers, and capable suppliers.
Vietnam is an attractive destination for investors and corporations worldwide. CVR offers our clients the best in commercial real estate sales and leasing in the Central Vietnam marketplace. Are you considering moving your business to Vietnam? Contact our team of trusted professionals today!
Source:   http://cafef.vn/nikkei-viet-nam-da-san-sang-cho-hang-loat-doanh-nghiep-nuoc-ngoai-do-xo-vao-dau-tu-20201111173441318.chn
 
5.
The title of the next article is quite self-explanatory: "Is the "shocking" house price offered by the Ministry of Construction acceptable?"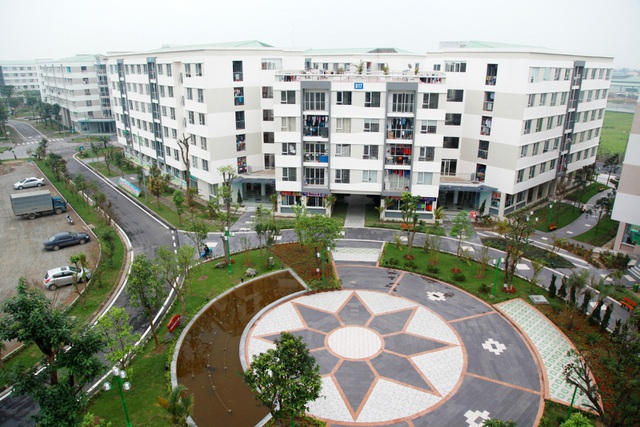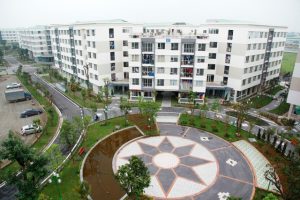 The Ministry of Construction is proposing to the Government to support low-priced housing with an area of less than 70m2, at VND15 million/m2. Compared to the current estate market, this is a shocking price and has received mixed attention.
In Hanoi, the average selling price for an apartment is VND30 million/m2. In Ho Chi Minh City, it is VND50 million/m2. Bringing home prices down to 1/3 or ½ of  current market pricing is a very difficult job.
The biggest limitations and shortcomings are the fact that policies are inadequate and too weak to encourage investors, and lack of capital to support home buyers said The Minister of Construction.
Affordable housing can be hard to find. In big cities, home prices are out of reach for the majority of working class people. The CVR team is here to guide you through the home buying process. With our strong market knowledge, we can help find the property that fits your needs, in the price range that fits your budget!
Source:   http://dantri.com.vn/bat-dong-san/gia-nha-gay-soc-cua-bo-xay-dung-dua-ra-co-kha-quan-20201111065050680.htm
 
6.
The last piece of news worth mentioning for the week is titled: "What is a land use fee and when does a red book owner have to pay one?"
1) What is land use fee?
Under Clause 21, Article 3 of the 2013 Land Law, land use fees are the fees that land users must pay to the State when they are assigned land by the State with the collection of use fees, recognized land use rights or permitted to change land use purpose.
2) Formula for calculating land use fee.
In case of land use purpose change
Formula for calculating payable land use fees
– Change from garden or pond land in the same parcel of land with houses in a residential area not recognized as residential land to residential land
– Change from land originating as garden or pond land attached to houses but separated by land users to change rights or measured by the mapping sector when doing cadastral map before July 1, 2004 and split into separate plots into residential land
= 50% x (Land use fee calculated according to the price of residential land) – (Land use fee calculated according to the price of agricultural land) at the time of the approval to change the purpose.
Change from agricultural land allocated by the State without the collection of land use levies to residential land
= (Land use fee calculated according to the price of residential land) – (Land use fee calculated according to the price of agricultural land) at the time of the approval to change the purpose of a competent state agency.
Change of purpose from non-agricultural land other than residential land to residential land
– No land use fees if they are using non-agricultural land which has been recognized by the State with land use rights, has a stable and long-term use term before July 1, 2004, and is not land allocated or leased by the State
– In case of using non-agricultural land allocated by the State with the collection of land use fees before July 1, 2004, the land use levy = (land use fee calculated according to the residential land price) – (Land use fee calculated according to the price of non-agricultural land of the remaining land use term) at the time of the decision of the competent state agency to change purpose.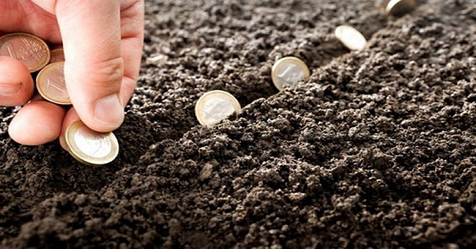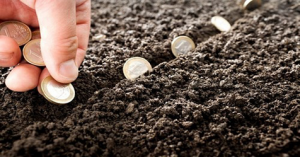 Before investing in real estate in Vietnam, investor should understand the concept of land use fees, the formula for calculating land use fees to be paid when applying for a red book, changing the purpose of land use or being assigned land by the States. Successful investors know that having a team of trusted advisors is key. Our expert knowledge of both the property market and business environment ensure our clients are provided the best advice throughout the process. Contact CVR today!
Source: http://batdongsan.com.vn/trinh-tu-thu-tuc/tien-su-dung-dat-la-gi-khi-nao-lam-so-do-phai-nop-tien-su-dung-dat-ar105338
 
As always, CVR is at your service and happy to provide help anyways we can!
Contact Us today to find the real estate investment in Da Nang which is right for You!