Week 21/2020 – Central Vietnam Real Estate News Summary
In this weekly or sometimes bi-weekly news flash – CVR: Central Vietnam Realty will provide a choice of articles from mainly Vietnamese media sources related to real estate market in Vietnam.
We will be focusing on issues related to Da Nang and Hoi An, while also looking at national news and their possible impact for Central Vietnam's property market.
You will find a summary, link to the source as well as CVR's take on the article.
We believe that local knowledge is the key to making the best possible decision and that's what we offer to all our clients.
"CVR: Western Management – Local Knowledge"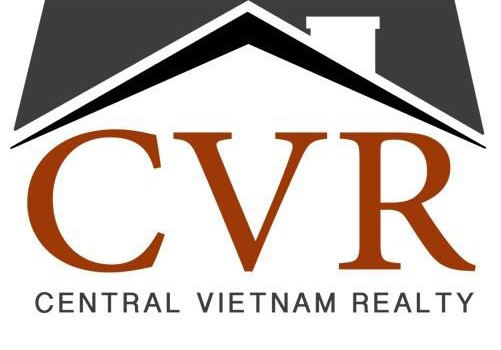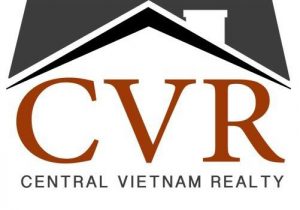 1.
In an article titled "Da Nang: Investors collect goods "catching the bottom" while waiting for the market to recover?",the author discusses that the market is only improving.
The stagnation from the end of March 2019 marked a prolonged slow period of the real estate market in Da Nang during the second half of 2019, squeezing into early 2020. During this period, Da Nang was drowned on growth map of the real estate market. Hot spots in late 2018 and early 2019 such as Hoa Xuan, the Northwestern area of Lien Chieu district, and further away yet Hoa Vang district currently with sparse transactions, and significant price reductions as sellers try to lure investors.
The situation got even gloomier after Tet 2020, when Covid-19 arrived, the Da Nang market near froze. This scenario was expected to last for many more months when a new development suddenly appeared in April as the order to relax social distancing measures was applied. Real estate in Da Nang suddenly picked back up; transaction activities of residential real estate segment also began to be more active.
According to information provided by some local brokers, at the beginning of May 2020, many investors contacted to buy land plots in Hoa Xuan area, Cam Le
district. The selling price of land plots here was once considered "bottomed" at the price point of over VND 2 billion to less than VND 3 billion, depending on location. However, before that, as soon as the social relaxation order was relaxed, there were a number of investors gathering assets in large quantities, so the price of this product was almost almost immediately increased.
Mr. Ha Nghiem, Director of Da Nang Batdongsan.com.vn said that it is true that investors have begun to make bottom-fishing moves but not many and some even want to wait for lower prices. This can explain why the market has not had many transactions, though it has improved compared to the previous time. Investment forces in Da Nang mainly come from Hanoi, Ho Chi Minh City and some other provinces but most of them have not come back and have not shown their determination to invest. Investors are still outside watching and being very cautious.
We can see that the whole market now is in a standstill between buyers and sellers. The current price of Danang Real Estate has decreased significantly compared to the early 2019, but buyers still want further reductions, while sellers continue to wait for new developments. Investors have been returning to the market but still proved to be quite cautious.
Source: http://batdongsan.com.vn/tin-thi-truong/da-nang-gioi-dau-tu-gom-hang-bat-day-cho-thi-truong-hoi-phuc-ar104022
 
2.
Title of the next article is quite self-explanatory: "The resort real estate giant returned to the "race", the market is expected to recover quickly after the epidemic"
The resort real estate, considered the hardest-hit segment of the Covid pandemic, seems to be back on track. According to industry experts, the domestic tourism market will return in the first phase of the recovery, boosting returns for previous investors and reinstilling confidence for future investors. The success in pandemic control in Vietnam was well recognized by the world has made Vietnam emerge as a leading safe tourist destination. Therefore, the demand of Vietnam's real estate market is expected to come from many overseas Vietnamese who want to return to Vietnam to live and invest.
CVR believes the recovery of the economy and real estate in particular is a good sign of the success of Vietnam in controlling the pandemic and getting people back to work and their daily routines. CVR supports Vietnam's initiative to encourage domestic travelers and continue to boost the resort real estate segment. We can also confirm a recent increased interest from overseas Vietnamese investors.
 Source: http://cafef.vn/ong-lon-bat-dong-san-nghi-duong-tro-lai-duong-dua-thi-truong-duoc-ky-vong-phuc-hoi-nhanh-sau-dich-20200520163445416.chn
 
3.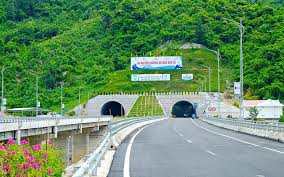 In recent news from VTV: "Hai Van Tunnel 2 to be completed 4 months ahead of schedule"
The article mentioned promising news that 95% of the Hai Van Tunnel 2 project has already been completed. Hai Van Tunnel Project Management Board said that at the end of September, the project will be completed and put into operation, instead of the previous plan for December this year.
The project of expanding the Hai Van road tunnel with a total investment more than VND 7,200 billion, including repairing and upgrading the existing Hai Van tunnel, which is Hai Van 1 tunnel and expanding the current refuge tunnel into the Hai Van 2 tunnel.
We believe the project would contribute to promoting traffic capacity through Da Nang and Thua Thien Hue Province, thereby, eliminating traffic congestion points on the national arterial roads, helping to reduce operating and maintenance costs of Hai Van Tunnel.  In CVR opinion, the project will shorten the distance from the international airport and shipping port of Da Nang and reduce logistic costs for manufacturer's based in Hue and likely encourage investment into newly formed industrial zones on the north side of the tunnel.
Source: http://vtv.vn/trong-nuoc/ham-hai-van-2-vuot-tien-do-hoan-thanh-truoc-4-thang-2020052101272336.htm
 
4.
Next article we find attention worthy, "Foreign investors are cautious about the Real-estate market because of Covid-19"
As reported by Jones Lang LaSalle (JLL) Việt Nam, foreign investors' investment plans were interrupted even though they have a strong capital and wide range of investment optoin. Nearly all transactions slowed down in the first quarter of the year, but there are still successful deals that came from very wise investors who are aware of risks and market demands. They are seeking a high efficiency investment or expanding investment list in different property sectors, with industrial real estate receiving a lot of attention from foreign investors as well as existing villas for sale in Da Nang or Hoi An and new projects. For the new investor groups, they will have a more introverted strategy. Most big investments will be held in this pandemic crisis because investors would like to consider and revalue carefully and only invest on the market that they are well known for.
Capital Manager at JLL Viet Nam, Ms. Khanh believes that foreign investors shall keep the presence in Viet Nam and observe the chance for blooming after Covid-19, especially, when the market is expected to be recovered at the end of 2020, beginning of 2021. The bright point in VietNam is that the government has controlled this pandemic very effectively and society has come back to normal life.
CVR property experts point out that for real-estate agency, it's important to keep good relationship with foreign investors, provide good and updated information for clients to follow up the market and make decision at the right time for the best deal.
Source:  http://vnexpress.net/covid-19-khien-khoi-ngoai-than-trong-voi-bat-dong-san-4102633.html
 
5.
An author of VOV, Dinh Thieu,  writes in a piece titled: "More than VND 504 billion to renovate the headquarter of the People's Committee i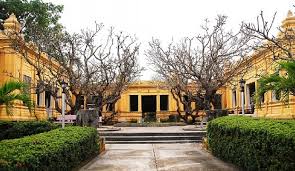 nto the Danang Museum"  
The article informs us that the People's Committee of Da Nang has just approved the project to renovate the People's Council Headquarters at 42 Bach Dang to a new Danang Museum. The project is implemented on an area of 8,686 m2, with a total investment of more than VND 504 billion, from the city budget. The project is divided into two phases, expected to be completed in 2022.
Great news for the Da Nang as this museum will become a new tourism spot on Bach Dang Street. Right now, this part of Bach Dang Street is not very busy, but after this museum is open, there will be more coffee shops, convenience stores, souvenir shops in this area. The hospitality segment will also has the opportunity to grow in this area.
Source:  http://vov.vn/xa-hoi/hon-504-ty-dong-cai-tao-tru-so-hdnd-thanh-bao-tang-da-nang-1050663.vov
 
6.
The last piece of news worth mentioning for the week:"How much is compulsory insurance fee for motor vehicle owners?"
In recent days, people have rushed to buy compulsory insurance fee for motor vehicle owner, sold at different prices. Exactly how much this type of insurance fee is according to the law is concern of many people.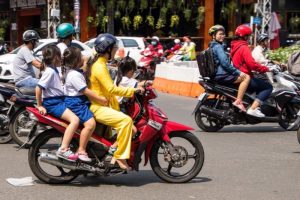 Under the Road Traffic Law, motor vehicle owners are required to have compulsory civil insurance certificate. Under Circular No. 22/2016/TT-BTC dated Feb 16, 2016 of Ministry of Finance stipulated rules, terms, fee details as in the link: http://tapchitaichinh.vn/bao-hiem/phi-bao-hiem-bat-buoc-trach-nhiem-dan-su-cua-chu-xe-co-gioi-la-bao-nhieu-323146.html
From 15 may 20 to 14 June 20, traffic police have a general control of vehicles, so, the police has the right to stop all vehicle for checking. Motor vehicle owners must always carry full document with valid insurance certificate when participating on traffic roads, present this document at the request of the traffic police force and other competent authorities as requested.
Source: http://tapchitaichinh.vn/bao-hiem/phi-bao-hiem-bat-buoc-trach-nhiem-dan-su-cua-chu-xe-co-gioi-la-bao-nhieu-323146.html
 
As always, CVR is at your service and happy to provide help anyways we can!
Contact Us today to find the real estate investment in Da Nang which is right for You!