Each week we post a news flash with notable articles related to the real estate market in Vietnam. We asked our team to pick the top stories from the past month and we've tallied the results. Check out the headlines that made big news in our office below. Have any of the articles we've shared impacted you? Is there any important news we've missed? We'd love to hear from you!
We hope you and your loved ones are staying safe and healthy. The CVR team is here to answer your questions any time. Whether buying, selling, renting or opening a business, contact us to talk about your real estate needs today.
Your Friends at Central Vietnam Realty
---
The Top Real Estate News This Month
1.
In an article titled: "The Da Nang real estate market is ready for post Covid 19", the author, Phong Vân, points out that following the pandemic, the Da Nang real estate market has more complete projects with impressive designs in beautiful locations to meet the diverse demand of buyers.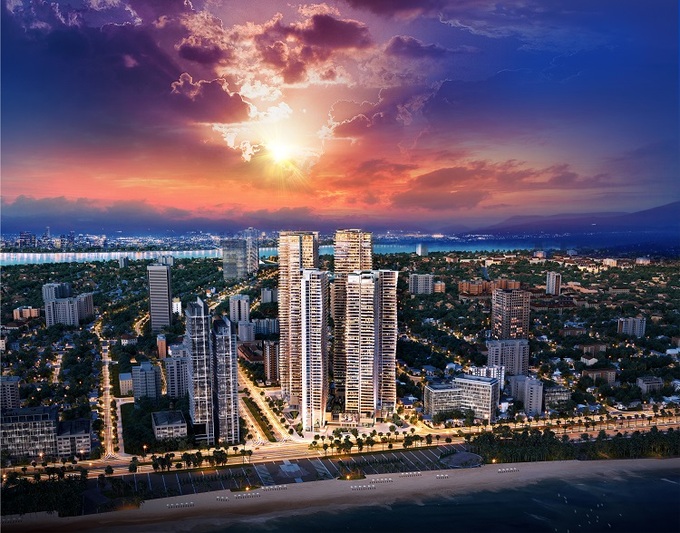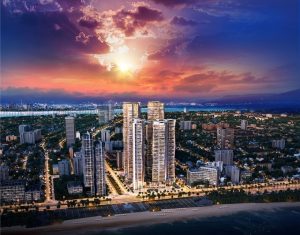 According to data from Da Nang's Department of Planning and Investment, in the past 9 months, the city has attracted more than 141 million USD of foreign direct investment in which, there are 66 newly licensed FDI projects (122 million USD), and 9 projects with additional capital (15,038 million USD). To date, Da Nang has 869 FDI projects with a total investment of 3.518 billion USD. In addition, there are 6 domestic projects with more than 16,000 billion VND.
The stimulus package "Danang Thank you 2020" has attracted 150 businesses to participate. Da Nang also cooperated with LG Group recently to develop the car manufacturing industry.
Da Nang has approved the general planning adjustment project to 2030, vision 2045. Accordingly, the city aims to attract nearly 300,000 billion VND from social investment capital, including plans for Lien Chieu Port., Co Co river, development in the Western part of Danang, university village, Hoa Vang golf course, horse riding club, entertainment complex and more.
These are positive signals that we will see an energized real estate market in Da Nang after the pandemic. Some projects are offering discounts and investors have more opportunities to find completed construction products in beautiful locations with clear legal papers by reputable developers. Interested in learning about investment opportunities in Central Vietnam? Contact the CVR team today!
Source: http://vnexpress.net/dia-oc-da-nang-san-sang-sau-dich-4186106.html
 
2.
Thanh Nga of Nhipsongkinhte writes in a piece titled: "Giants" of global industrial real-estate are investing in Vietnam"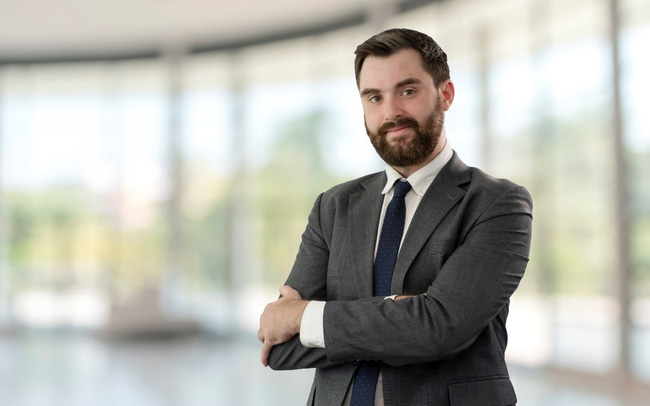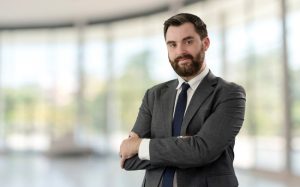 Despite a global economy hit hard by the pandemic, and restricted travel, the industrial real estate segment in Vietnam has been expanding and the demand continues to grow.
Some notable transactions include Logos Property Co-operation from Australia with 350 billion USD invested, Asian Logistics GLP with 1.5 billion USD invested; and Mirae Asset Daewoo Co. and Naver Corporation from Korea with 37 million USD invested into a Logistics storage in Bac Ninh province.
In the manufacturing industry, Pegatron (Taiwan), an Apple accessory supplier invested more than 19 million USD in Hai Phong, the first stage of their expansion plan in Vietnam.
The occupied ratio is around 76%, which keeps increasing over the years, especially as many manufacturers move out of China.
The Vietnamese Government has done a great job of controlling the pandemic and rental prices are very attractive at the moment. It is predicted that industrial transactions will continue.
NOW is the time to find a great deal whether you're looking for industrial real estate, commercial property or a new home. At CVR we offer our clients the best in real estate sales and leasing in the Central Vietnam marketplace. We have assisted a wide range of businesses, from restaurants and boutiques, to IT companies and more and all types of buyers and renters. Thinking about relocating to Da Nang or the surrounding area? We can help!
Source: http://nhipsongkinhte.toquoc.vn/diem-ten-nhung-ga-khong-lo-bds-cong-nghiep-the-gioi-dang-tan-cong-vao-viet-nam-4202041110363716.htm
 
3.
In an article titled: "Da Nang to build a project across Han River and airport tunnels", the author, Nguyen Tu, mentions that on November 6th, Da Nang City's Priority Infrastructure Investment Project Management Board said that the delegation of Da Nang was led by Mr. Huynh Duc Tho, Chairman of Da Nang City People's Committee. He worked with Ms. Carolyn Turk, Country Director of the World Bank in Vietnam in Hanoi, on a plan to cooperate in investing in important projects.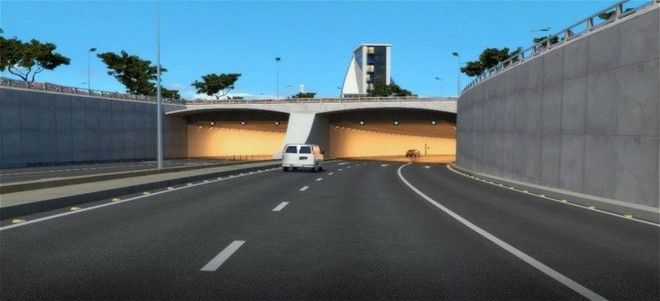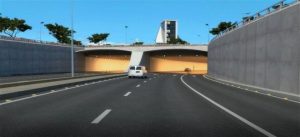 According to leaders in Da Nang, between 2021 – 2030, the city plans to cooperate with the World Bank to promote key infrastructure projects such as the construction of crossing the Han River from Dong Da – Tran Phu node to button Van Don – Tran Hung Dao; airport tunnel, traffic route connecting East – West through the area of the Da Nang airport, relocating the railway station and urban reconstruction with smart traffic, metro, tramway, and monorail.
Carolyn Turk praised Da Nang for controlling the Covid-19 pandemic, and at the same time suggested Da Nang urgently work with the ministries and central branches to implement the 100 million USD Development Policy Support (DPO) loan for the city. Concluding the meeting, the World Bank agreed to continue to support Da Nang and improve capacity for management, administration and sustainable urban development.
With this investment and cooperation, Da Nang will continue to see strong development and attract more domestic and international tourists. Interested in investing in Vietnam? Contact CVR for more information on available opportunities.
Source:  http://thanhnien.vn/tai-chinh-kinh-doanh/da-nang-xay-cong-trinh-vuot-song-han-va-ham-chui-san-bay-1301382.html
 
4.
Another article we found optimistic is titled: "Vietnam ready for foreign businesses to come to invest"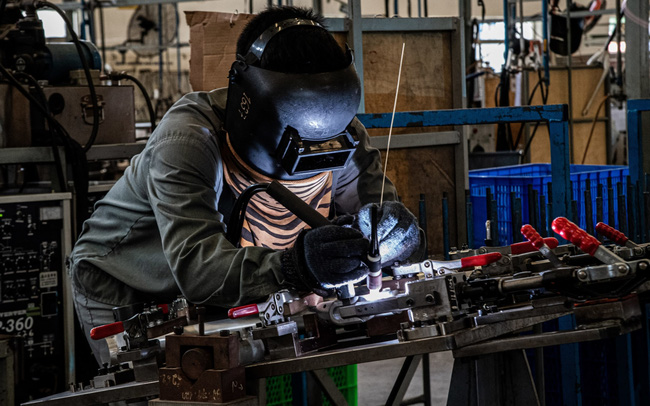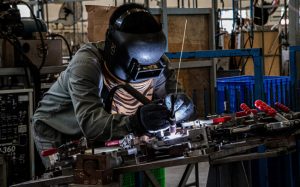 Nikkei Asian Review mentioned that investments from big co-operations have pushed Vietnam's growing economy. Vietnam needs to solve quality of labor issues to catch up with other Asian countries which have the nickname of  "Asian's tigers"
50% of Modos' accessories are produced in Vietnam. Mr Jack O'Sullivan- the owner, hopes that his company in Vietnam will continue expanding, to replace expensive imported accessories from China.
The transferring trend started in 2007. Textiles and leather companies left China because of high expenses. The trade war between America and China is another reason why many investors choose Vietnam. Samsung and Intel have very large quantities of products from their Vietnam manufacturers. Some other investments from big corporations like LG from Korea and Tesa from Germany raise the expectation that Vietnam's economy will be the fastest growing in the world. It also puts pressures on quality of labor, national suppliers and industrial land resources.
Vietnam should be prepared for businesses transferring to the country, especially in industrial zone resources, warehouse and logistic fields, skilled workers, and capable suppliers.
Vietnam is an attractive destination for investors and corporations worldwide. CVR offers our clients the best in commercial real estate sales and leasing in the Central Vietnam marketplace. Are you considering moving your business to Vietnam? Contact our team of trusted professionals today!
Source:   http://cafef.vn/nikkei-viet-nam-da-san-sang-cho-hang-loat-doanh-nghiep-nuoc-ngoai-do-xo-vao-dau-tu-20201111173441318.chn
 
5.
In an article titled "FDI in real estate increased by 400% in Q3, 2020", the author, Dieu Trang, starts by informing us that according to the Ministry of Construction (MOC), the Covid-19 pandemic had negative impacts on the economy, in which production and business activities were stagnated, and many businesses fell into difficult situations.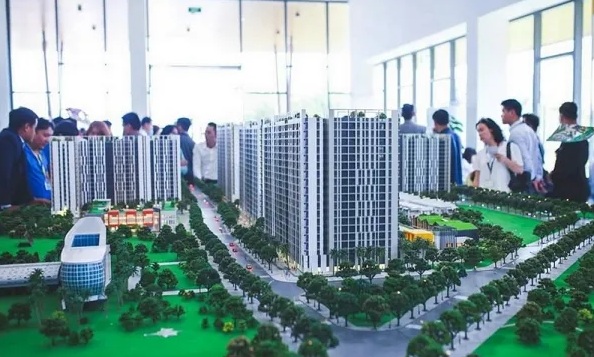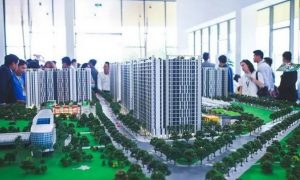 As of September 20, the total newly registered, adjusted and contributed capital and purchased shares of foreign investors reached 21.20 billion USD, equaling 81.1% as compared to the same period in 2019. According to the MOC, in recent years, real estate has always ranked second in the list of fields attracting FDI, after the field of processing and manufacturing. However, according to the statistics of the first 9 months of 2020 of the Ministry of Planning and Investment, the registered capital for investment in real estate is only around 3.2 billion USD, accounting for about 15% of the total newly registered FDI capital.
In 2020, FDI in real estate increased from 0.264 billion USD in Q1 to 2.35 billion USD in Q3.
According to the report of the Ministry of Construction "In the third quarter of 2020, although the real estate market was under the impact of Covid-19, the market still reacted positively, reflected in data on the total FDI registered to the real estate sector which is 400% higher than quarter 2/2020".
CVR believes this is a good signal for the addition of an important capital source for development investment in the real estate sector in particular and an important contribution to investment in socio-economic development in Vietnam in general. There are great opportunities available and CVR is here to help find the one that's right for you. Contact our team of experts today!
Source:  http://cafeland.vn/tin-tuc/von-ngoai-vao-bat-dong-san-tang-400-trong-quy-3-93155.html
 
6.
Another article we found informative is titled: "Covid-19 changes the trend of buying a home"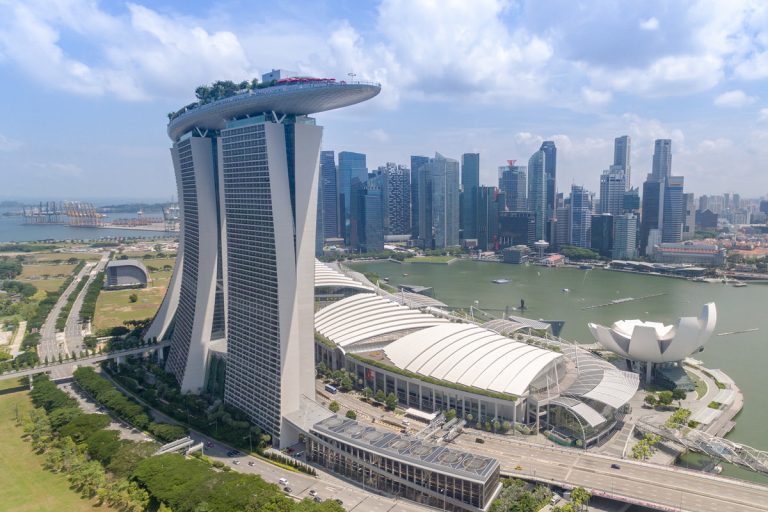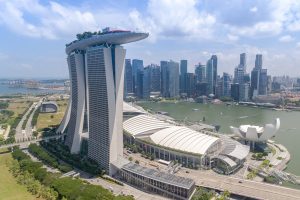 The Covid-19 pandemic not only affected the volume of transactions and the demand for real estate investment in Singapore but also changed the trend of looking to buy houses in this market.
Currently, 82% of home buyers choose less convenient real estate projects as long as the selling price is lower. The project location is no longer a major factor because traffic in Singapore is getting better.
It is more important for a project to meet essential procurement criteria than to occupy a central location. Covid-19 also made home buyers find air quality and natural light more important. Instead of choosing crowded and cramped central areas, buyers prefer areas with good living space.
Businesses have also increased support for training personnel on how to conduct transactions online, utilizing home selling apps, or introducing projects through technology. Instead of having to go to the office, businesses in Singapore encourage employees to work flexibly through webinar applications.
At CVR we understand that as our lives change due to circumstances beyond our control, so does the way we do business. Our experience, highly regarded reputation, and strong legal knowledge keeps us at the forefront of the real estate industry. We are on a mission to improve the real estate process with each transaction and look forward to guiding you through your next purchase or sale!
Source:  http://batdongsan.com.vn/tin-thi-truong/covid-19-lam-thay-doi-xu-huong-mua-nha-ar105491
 
7.
In an article titled "Real estate market recovery is more difficult than expected", the author highlights that the real estate market is forecasted to recover in quarter 4/2020, but the actual developments in October show more difficulty than expected by many experts.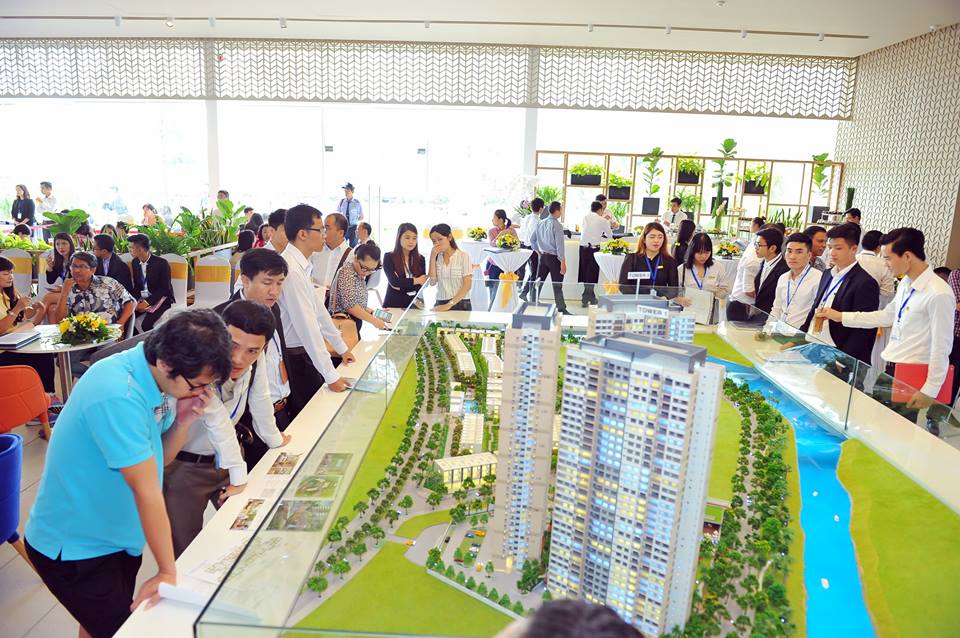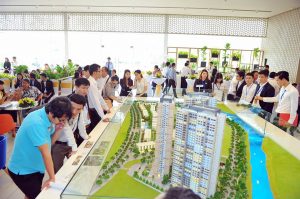 Last October, a large number of properties increased sharply, and transactions improved, so many people thought that the market was recovering. However, among nearly 8,000 real estate products for sale in October, nearly 5,000 products were from 1 project, so the actual supply did not increase much.
The market still has many resisting factors that need adjustment
First is that investors are becoming more cautious about real estate. Investors consider safety factors first. Cash flow is and will continue to lean to gold, the dollar, or short-term investment in securities to avoid legal issues involved with developments and delay of handover of projects.
Second is the "waiting" mentality of customers after the pandemic. Many investors said that they will only return to the market when the difficulties are over and as a result, investments are more conservative than before.
Third is low market spillover and the ability to generate heat, making it difficult to create a wave of transactions.
Fourth are the buyer's financial constraints. Due to the pandemic, the pocketbook of investors is not as abundant as before, therefore the number of investors decreases.
Fifth is the mismatch between supply and demand. There is a wider gap between the need for lower priced property and fewer properties that fit the demand.
With the current market situation, finding a great realtor is key to finding the right property. CVR believes that now is a good time to invest! The price of real estate is going down but will likely increase in the next year. Interested in investing in Vietnam?  Contact the CVR team for more details on available properties today!
Source:   http://batdongsan.com.vn/tin-thi-truong/thi-truong-bds-kho-khan-hon-du-doan-ar105580
 
8.
The next article we find attention worthy suggests "After achieving strong profits in Da Nang and Nha Trang, where are real estate investors from Hanoi and Saigon flocking to?"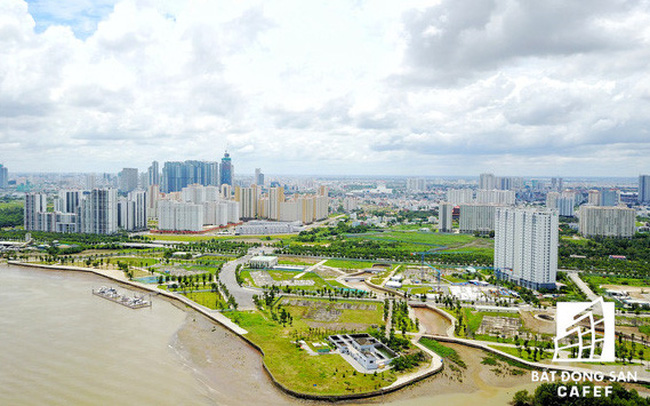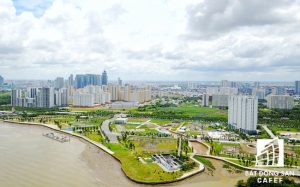 At the seminar "Post-Covid-19 Real Estate Investment: Leading the Cash Flows", businesses, experts and investors discussed new investment trends in the real estate market and the direction of cash flow into these new trends.
In the apartment segment, an expert said that now and in the future, the demand of apartment buyers is a place to live, not just a place to stay. Therefore, housing product lines must improve for buyers who are prioritizing properties with full amenities, utilities, landscaping, security, and smart services.
In the resort segment, mountain resort real estate is on the rise to replace beach resort real estate.
Considering investing in Vietnam? Our approach is to understand your specific investment objectives, risk tolerance, and target locations. Whether you are looking for an apartment, resort real estate in the mountains, or beachfront property, CVR can help you maximize your investment goals. 
Source:   http://cafef.vn/bds-sau-covid-19-dan-dat-dong-tien-20201125095301957.chn
 
As always, CVR is at your service and happy to provide help anyway we can!
Contact Us today