Searching for the most beautiful beachfront properties for sale in Da Nang? CVR is here to show you the finest selection of beach villas that are available for foreigners to purchase from across the region of Da Nang and Hoi An. Let's find your perfect beach house property by exploring the most sought and private waterfront residences at CVR!
Da Nang Top Beach Real Estate Locations & Luxury Beach Homes For Sale – September 2021
What's so great about owning a beachfront or beachside real estate in Da Nang? Children's playgrounds, watersports, pools, beach bars, shops, cafes, and beachfront restaurants are all available to entertain all ages, and there's always the option of escaping to the sea when it all gets too much. Beach regions also tend to have long seasons, which might result in some lucrative rental returns.
Our CVR team of experts has picked out the very best options of properties available for foreign buyers to purchase in Vietnam, including Danang beachfront villas, oceanfront villas, and sea-facing villas, all under their own name.
Related: Buying Properties in Vietnam as a Foreigner 
---
 Content
1. Fusion Resort and Villas Danang
2. Shantira Beach Resort Hoi An
4. Naman Retreat & Residences Da Nang Villa
---
First on the list, we have a very exciting beachfront project from an extremely reputable developer closer to Da Nang city center – Fusion Resort and Villas Danang, where you can buy a luxurious Da Nang beach villa, enjoy the private beach and spectacular views toward the East Sea.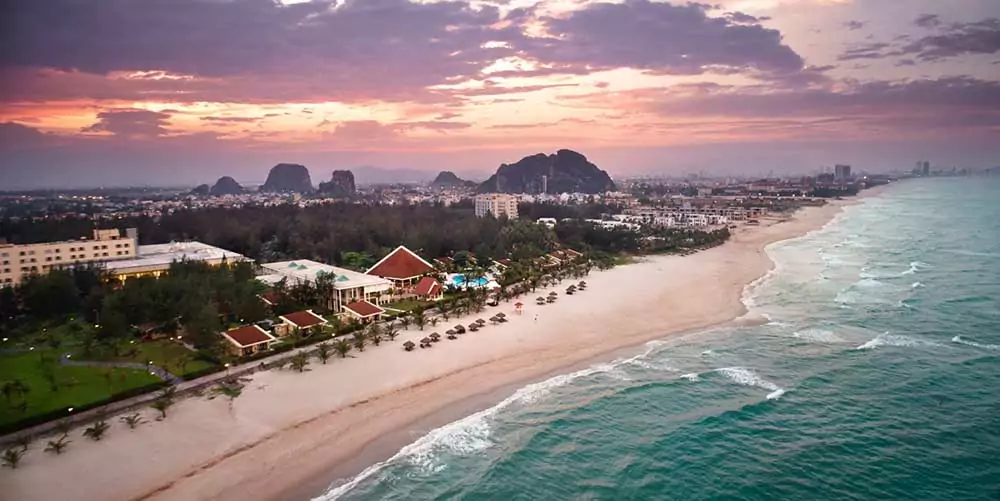 The brand new villa project is located immediately on a bluff above the East Sea, on Truong Sa Street in Hoa Hai Ward, Ngu Hanh Son District, Da Nang, Vietnam. Developed by Lodgis (a collaboration between VinaCapital and Warburg Pincus) with expected completion Q1/2022. Fusion villas are available for both self-use 365 days per year, or eligible to be entered into the Fusion rental program – which is expected to be a 60:40 split of operating profits going to investors.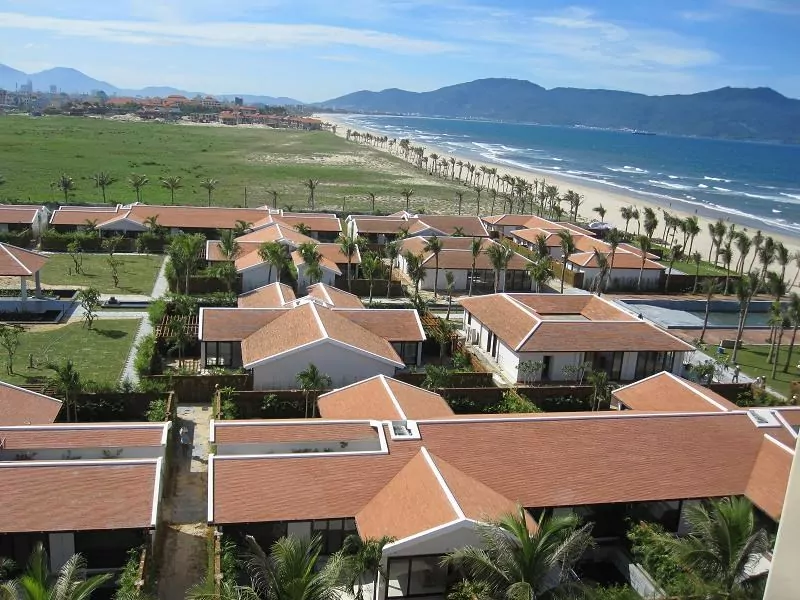 Download Fusion Resort and Villas Danang Sales Kit
Download the Fusion Resort and Villas Danang Brochure
At the first sales event in late June, 44 out of 85 villas at the Fusion Resort were sold in a matter of hours with the next sales launch event expected early next year, 2022. 
Currently, there are two options to purchase one of these pristine beach villas at the Fusion Resort and Villas Danang. Investors can either wait for the second phase of sales to open, expectedly in Feb – Mar 2022, this also means no guarantee to secure a villa of your choice as there'll likely be more eager buyers and lottery for first right purchase as with the first phase. Apparently, buyers can expect that the sale price of these villas will be increased at least 5-15% more.
Or, with the second option, investors can decide on a villa offered by one of the initial buyers from phase one, this might appeal as a much better deal. The estimated price of the beach villas at Fusion Resort & Villas Danang, that are available for foreign buyers to purchase, varies from $480,740 USD for a One bedroom Garden Front Villa to $963,700 USD for a Two bedroom Garden Terrace Villa, with the land areas ranging from 370 sqm to 492 sqm.
A1 – 1 Bedroom Garden Front Villa – Expected total cost including the VAT: USD480,740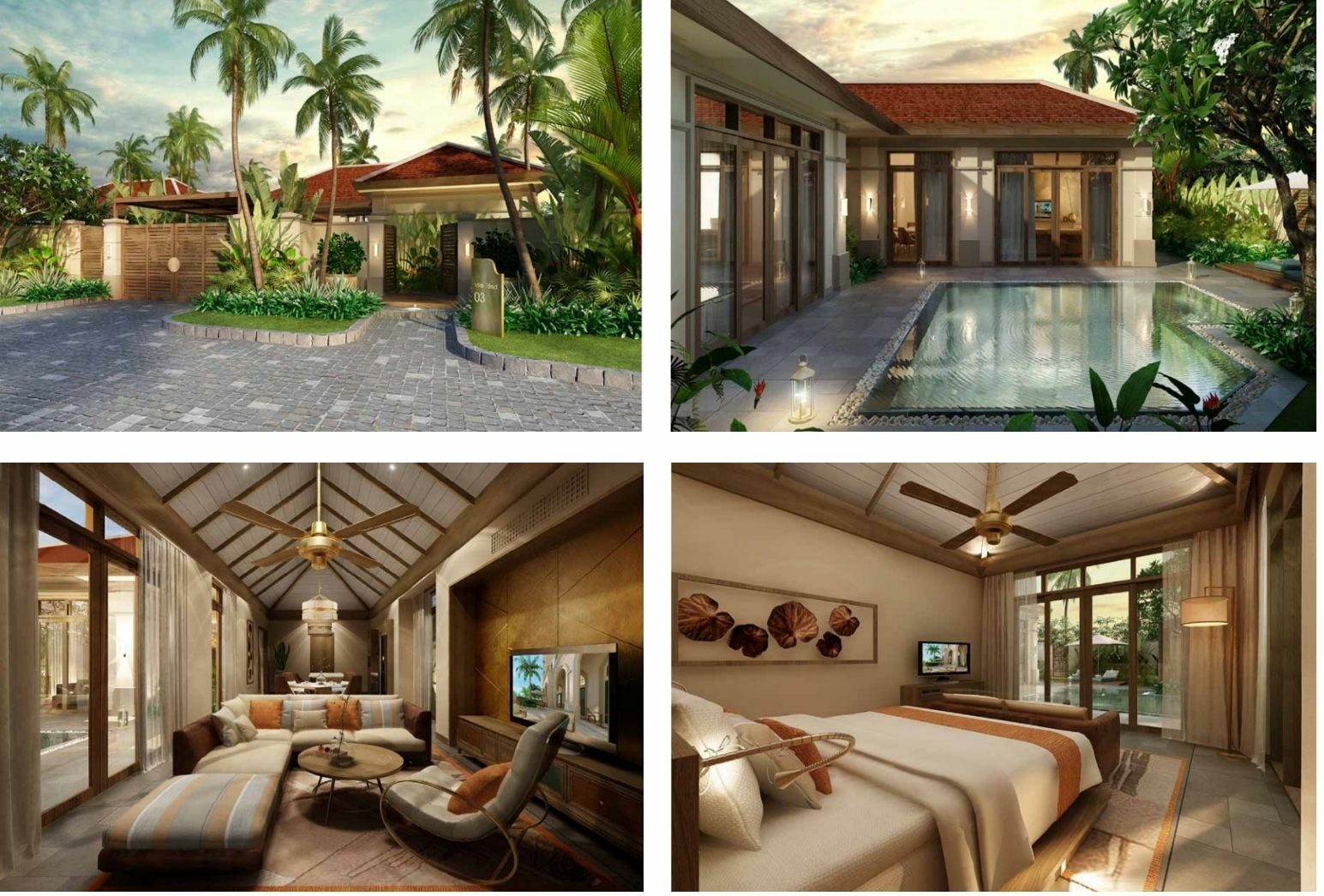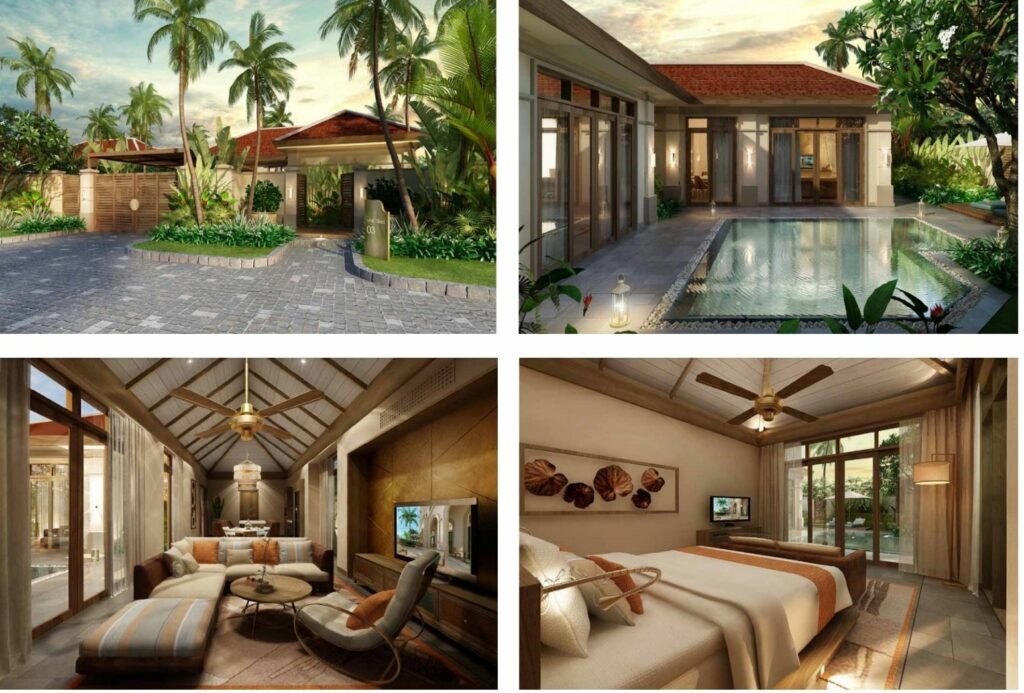 A5 – 2 Bedroom Garden Terrace Villa D2C – Expected total cost including the VAT:  USD963,700.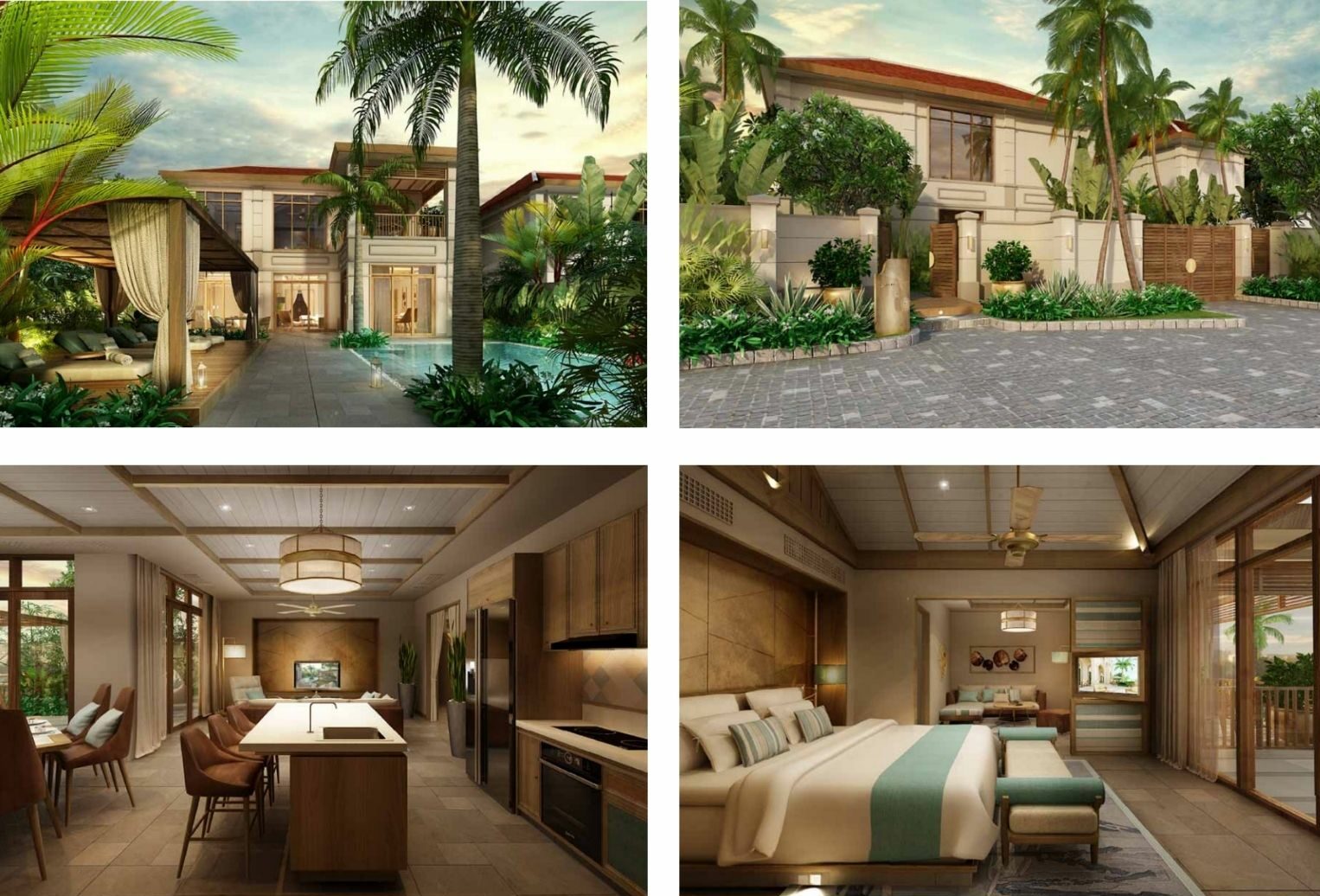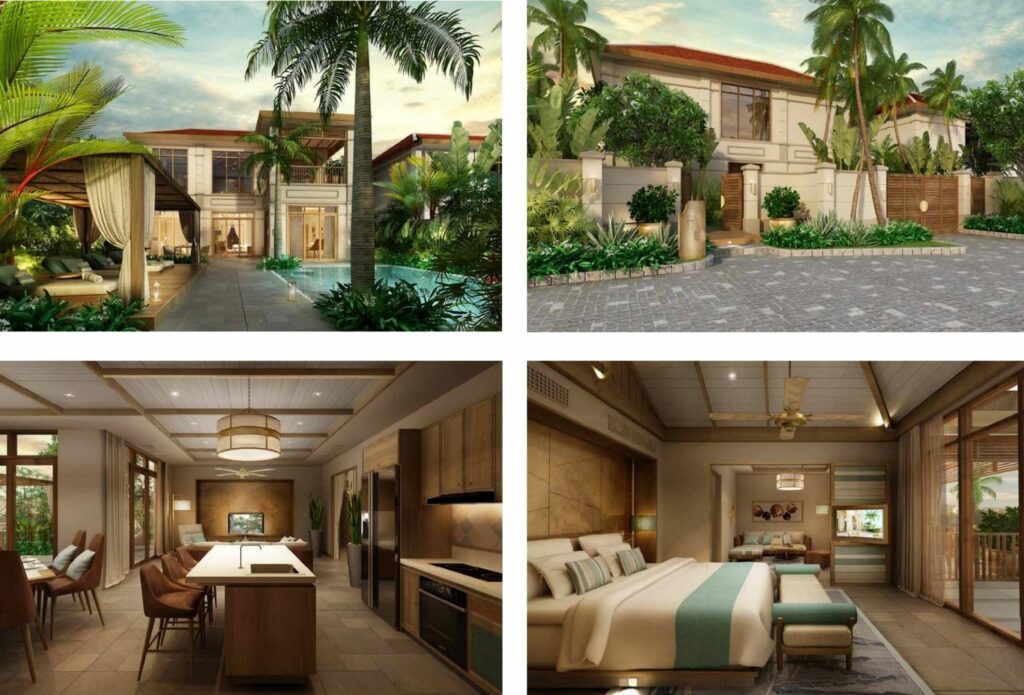 →Visit Fusion Garden Villa Sales page
Shantira Beach Resort Hoi An – Located directly on the beach and offers all facilities of a 5-star resort including pools and beach club available to villa and apartment owners.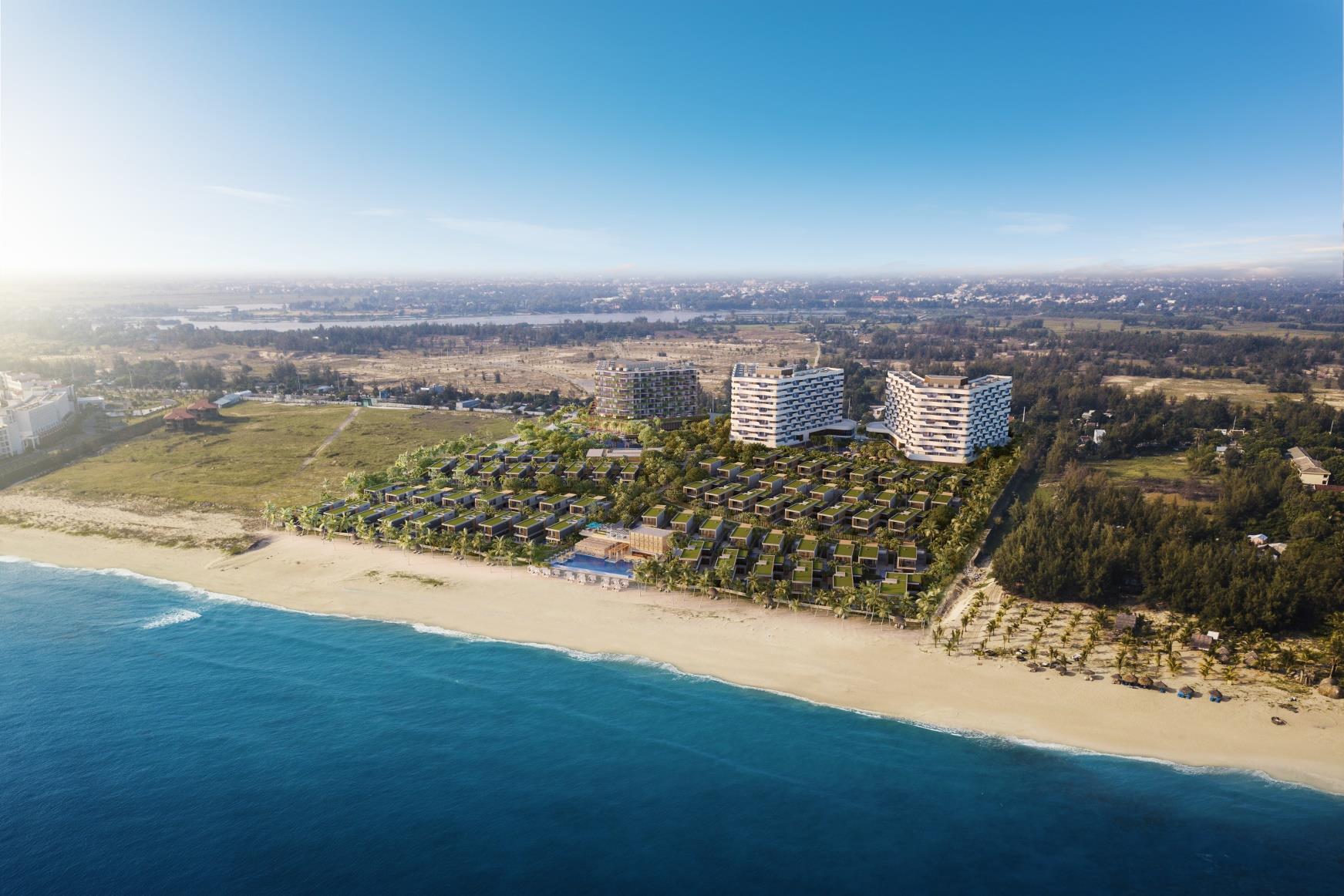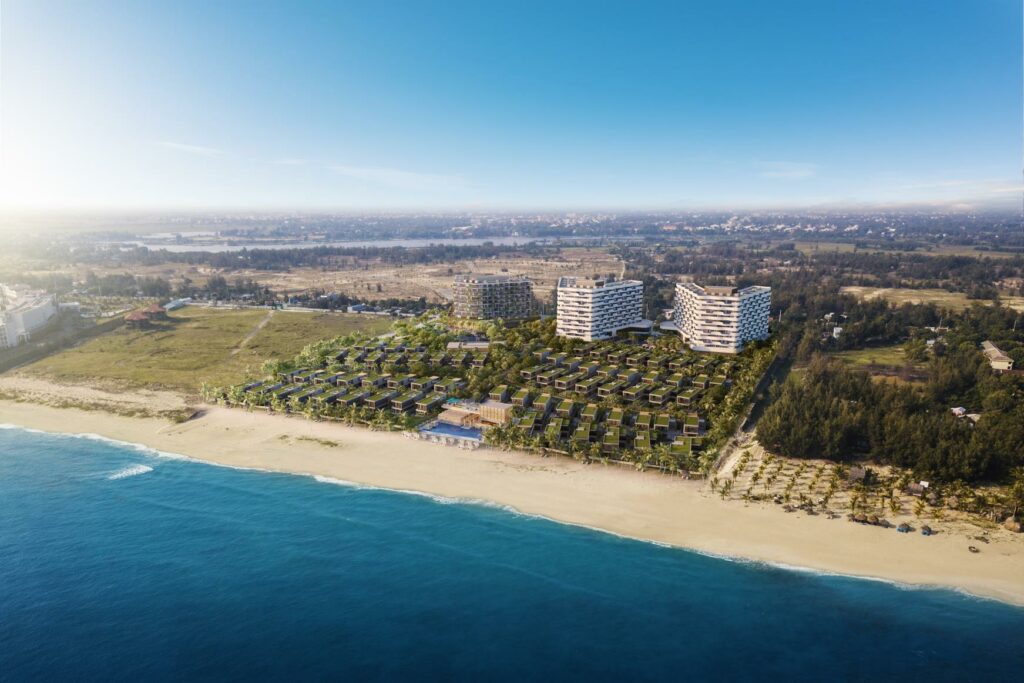 After a strong first condo sales launch with the majority of the condo units sold, Shantira has officially opened the sales of the villas in the last few days of September 2021 with an "Early bird special discount" of 15% and additional discounts of up to 6% for prepayment.
Two and three-bedroom villa designs with private pools starting from roughly $620,000 USD with foreign ownership allowed. Absolute beachfront pool villas with 3 bedrooms approximate total from $1,620,000 USD.
Shantira is currently allowing investors to use the villas as a full-time residence or participate in a 10-year rental program with 40% of operating profits paid to owners and 20 days of self-use per year offered by the management company.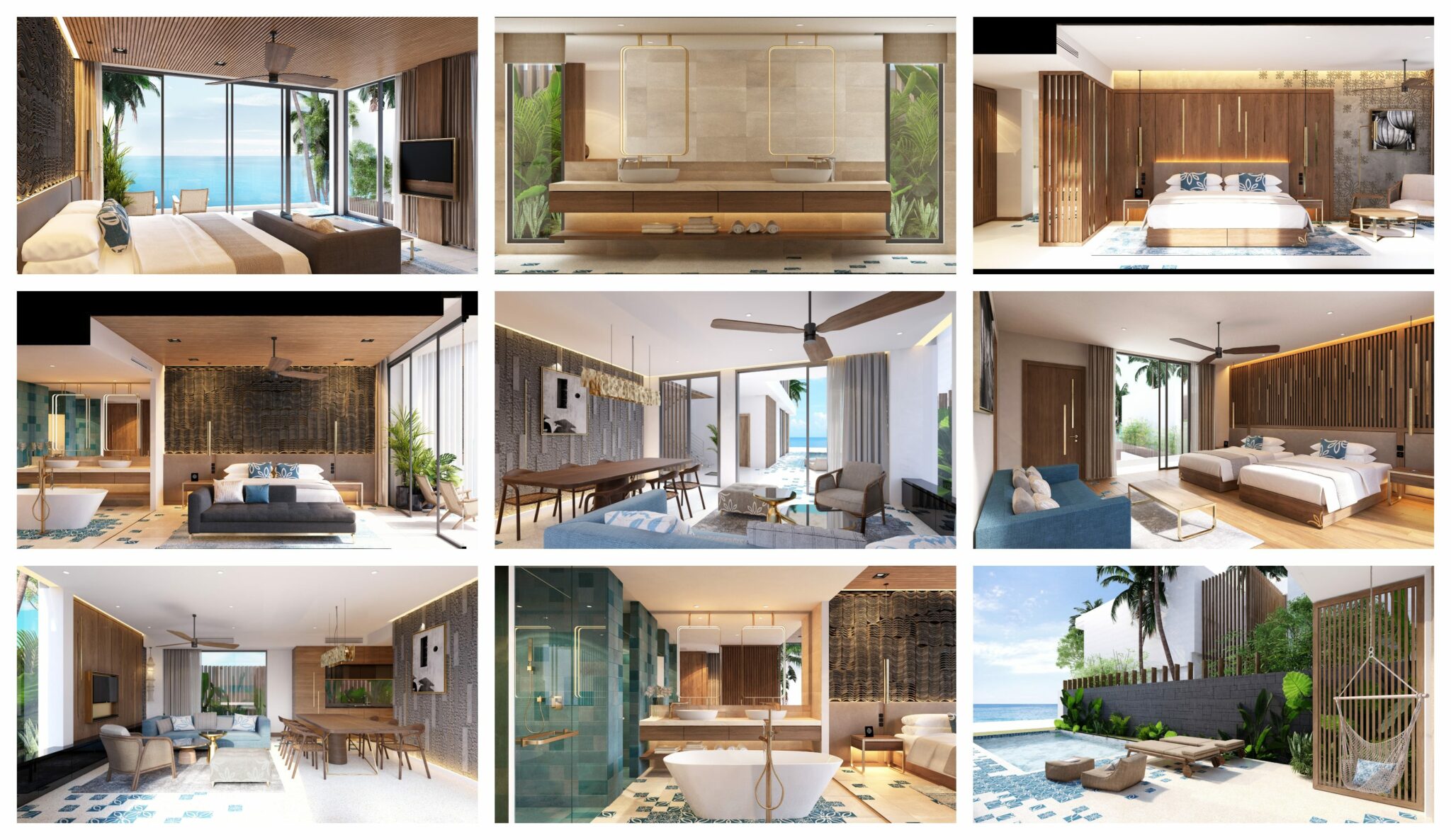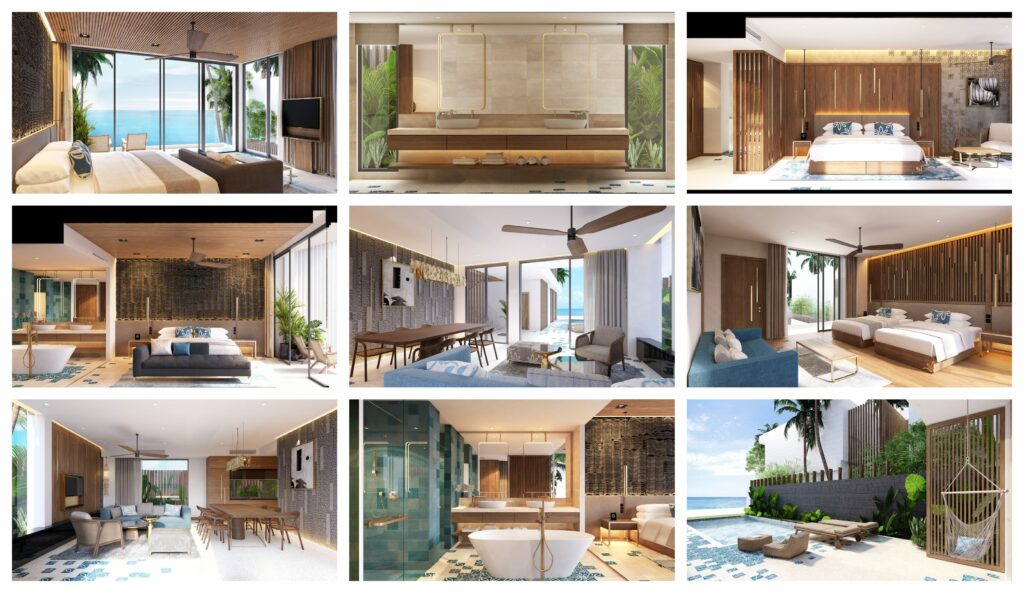 Shantira Interior design plans, floor plans, and renderings – more details HERE
Our CVR experts expect that the villas as above with well-given price points are very attractive with a lot of room for increase, and the design of the villas and project quite appealing. Construction is well underway with a shell of all 70 villas complete and interior work ongoing in anticipation of completion Q4/2021.
The payment term goes along the construction progress with a deposit of $21,900 USD followed by 20% within 7 days and then 10% payments every ongoing until completion with the final 30% paid upon handover notice and procedure.
Main discounts being an additional 15% on any purchase as well as an additional 6% discount for an upfront payment of 95% of the unit value. Find more details about the current discounts called out in the sales policy.
Visit Shantira Hoi An Beach Resort & Spa project page
Check out Shantira Beach Resort Hoi An construction update from June/July 2021 
The Ocean Villas – An award-winning Danang Beach Resort located on the coastal dunes of Danang, is Central Vietnam's largest integrated resort complex. The development includes the magnificent Ocean Suites, The Dune Residences, and The Point Villas, as well as the beach club WhiteCaps and other amenities.
Ocean Villas B7 is currently on LTLA that can be purchased as a foreign at roughly $860,000 USD with likely some room for negotiation – more details about the listing HERE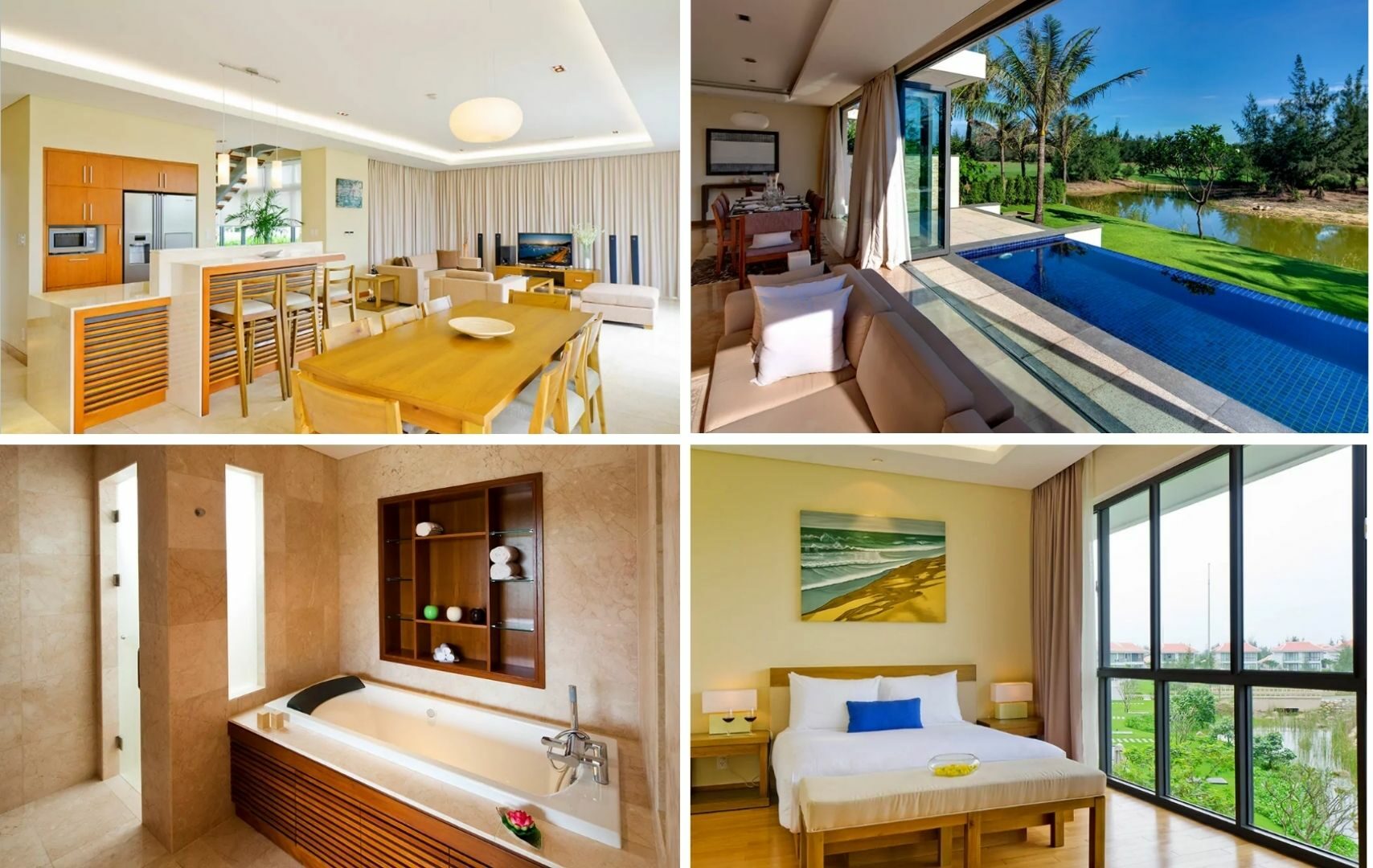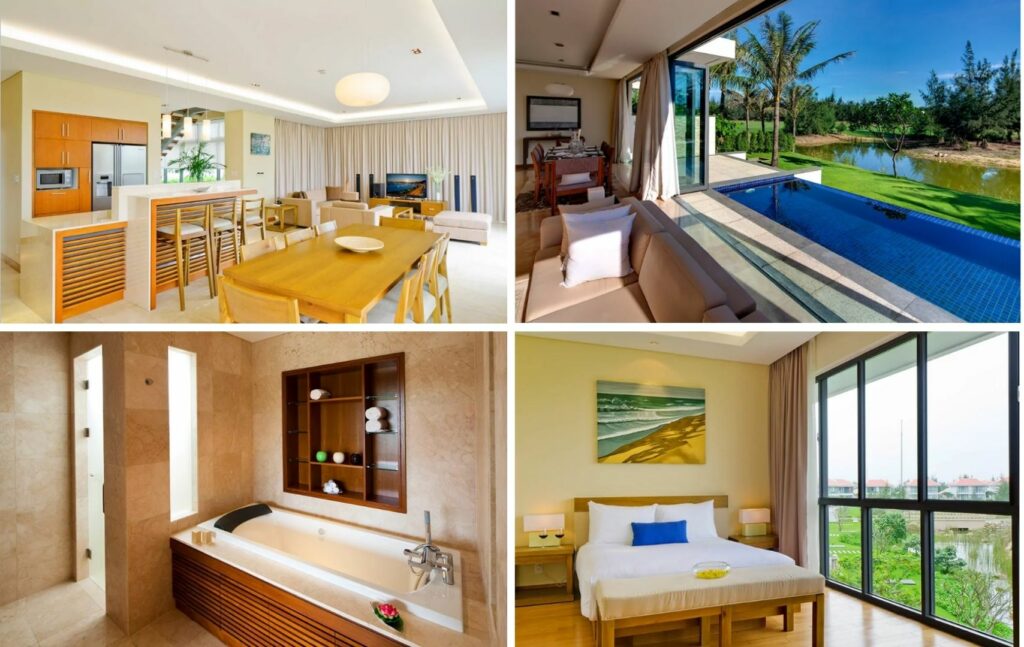 There are also a couple of individual resales available in the Ocean Resort and the golf aspect of BRG – The Point Villas for your consideration.
Related: The Best Golf Villas For Sale in Da Nang
Point Villa 10 – 3 bedroom – 280 square meter land – Asking price 11.5billion VND or roughly USD $499,000. Significant discount from other points at roughly 15 billion now.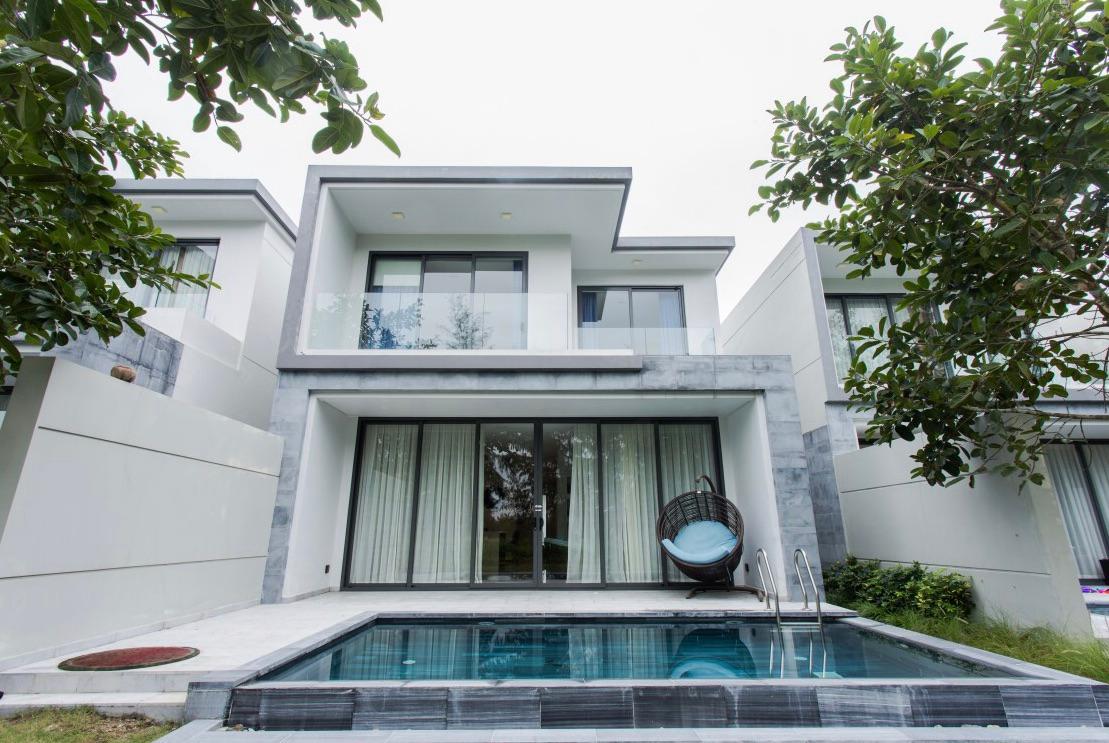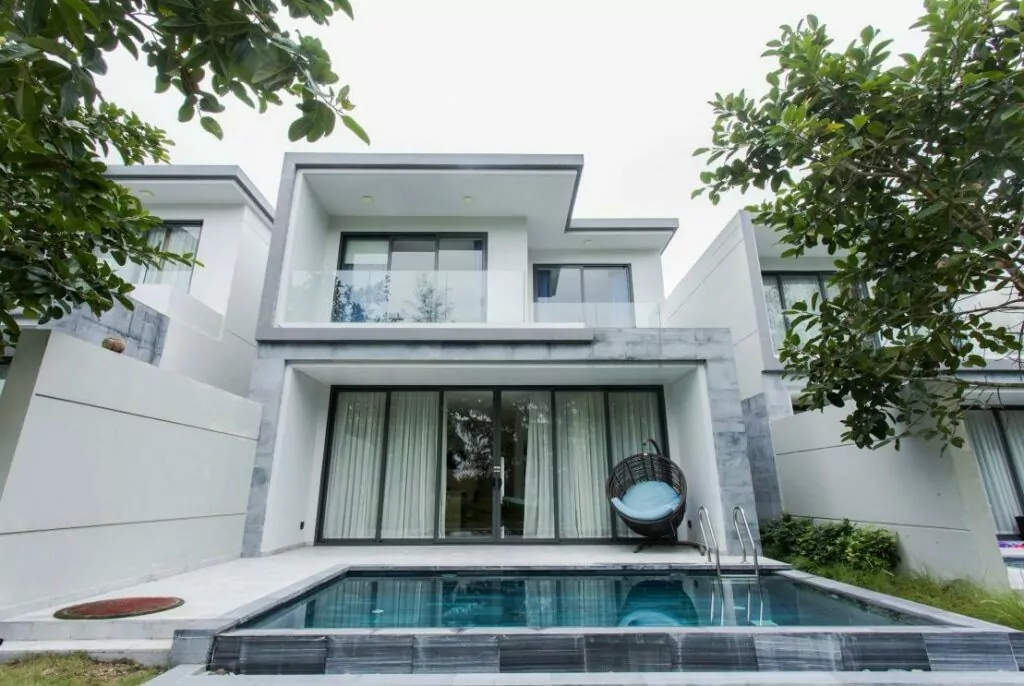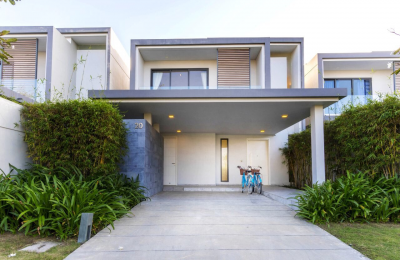 4. Naman Retreat & Residences Da Nang Villa
Naman Retreat & Residences – named as one of 10 of the best Da Nang hotels on the beach by CNN, is a hidden beachside enclave set between Greg Norman's Danang Golf Club and The Montgomerie Links, two of Southeast Asia's best golf courses. The resort is within walking distance of the world-famous Hoi An Ancient Town, as well as Danang City, the Marble Mountains, Ba Na Hills entertainment, and the World Heritage Sites of My Son Sanctuary and the Imperial City of Hue.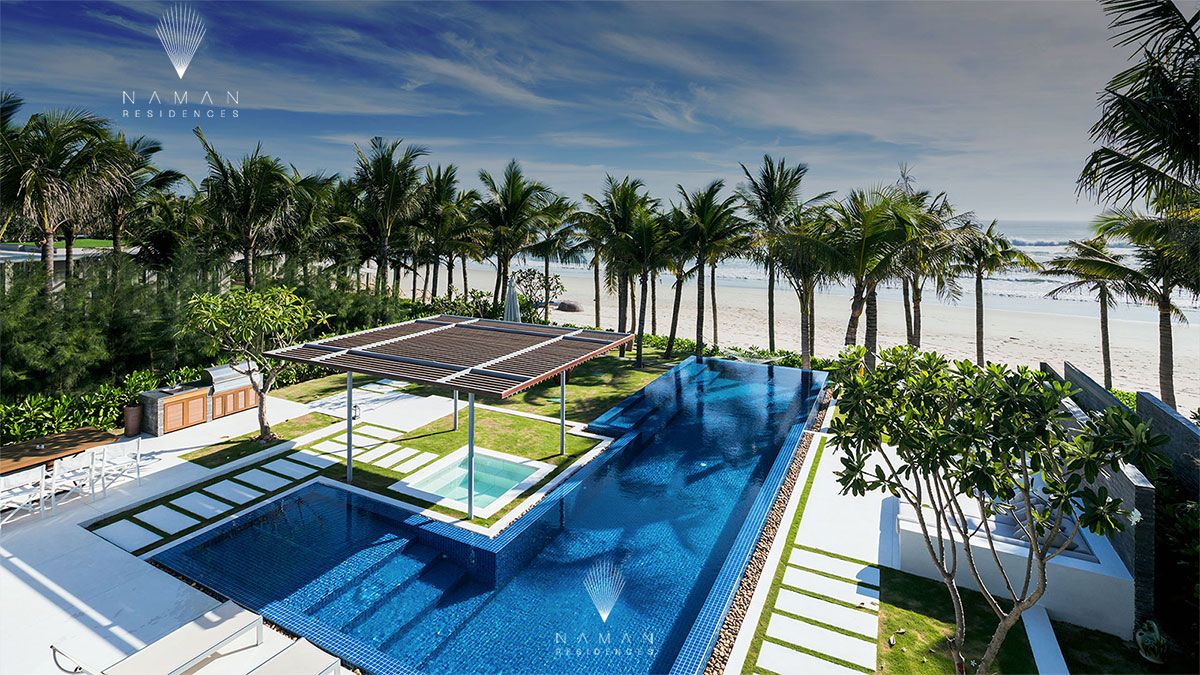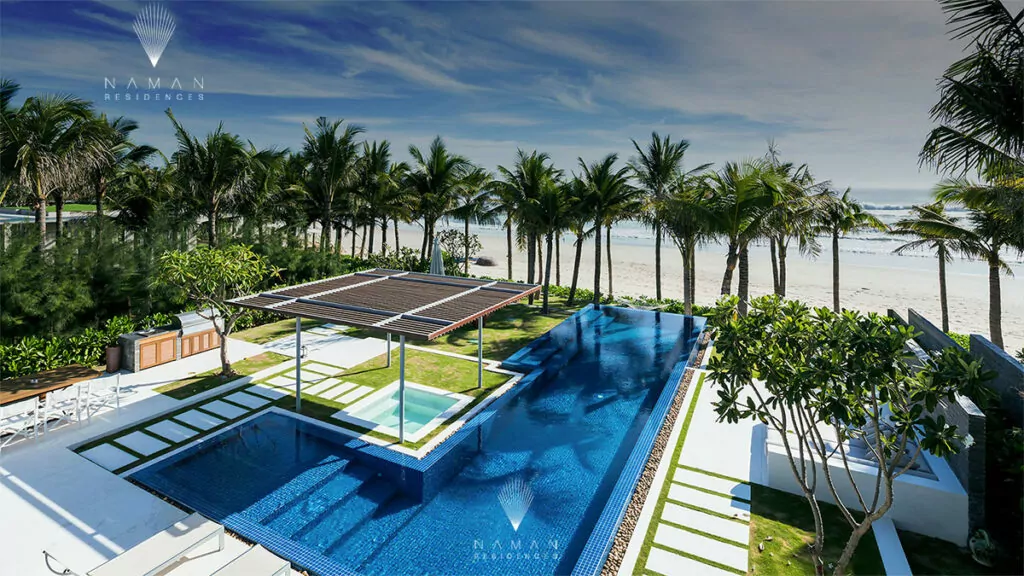 Although there's a very limited number of resale villas in the project, foreign investors still have the chance to buy one of the finest beach villas at Naman Retreat & Residences Da Nang through an exclusive resale opportunity directly from one of the first foreign owners in the project. A much more of a holiday/investment than a longer residence option could be resales the 3 bedroom villas in the Naman Retreat as below. 
Naman Residences 3 Bedroom Beachfront Villa A For Sale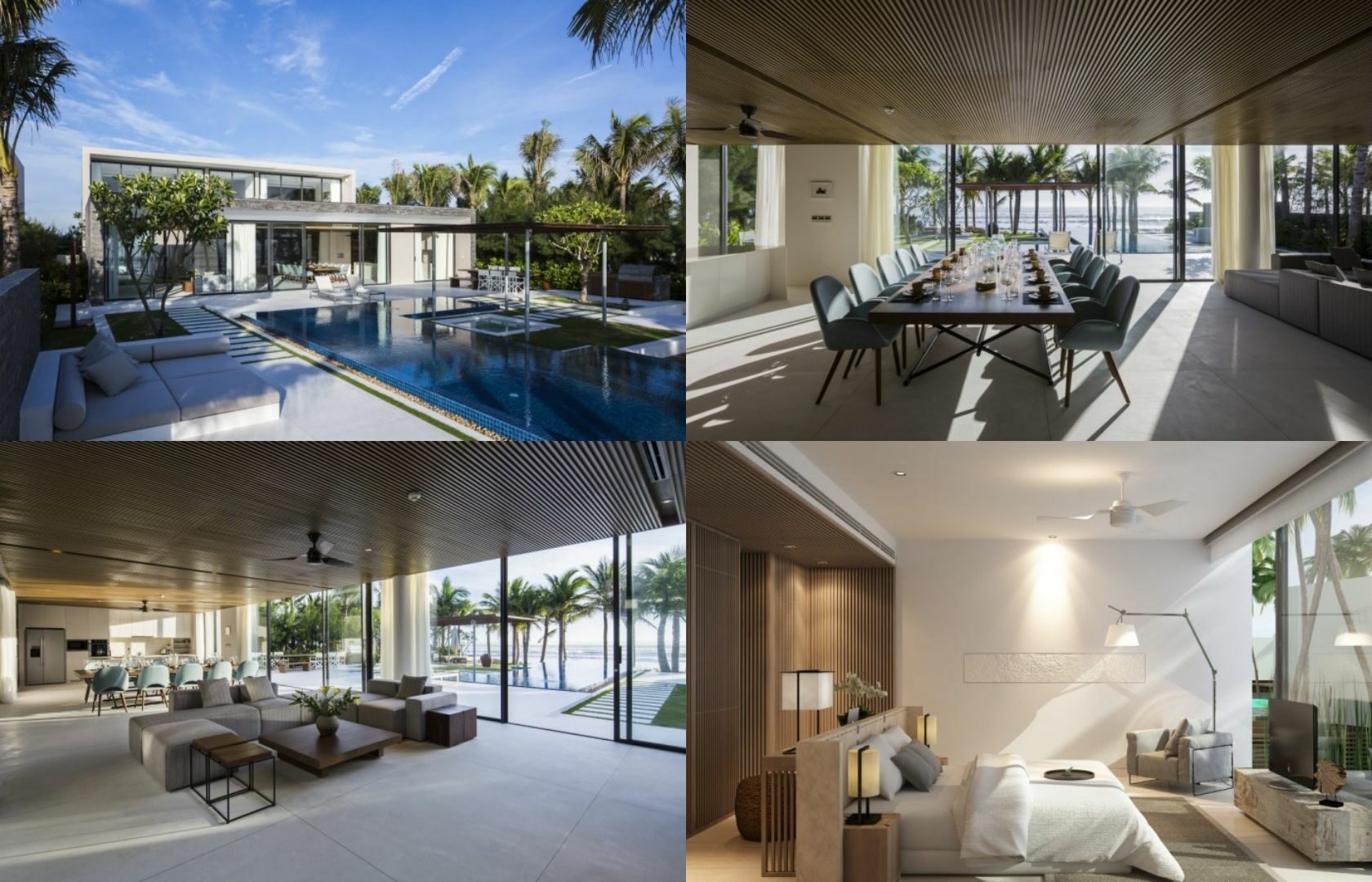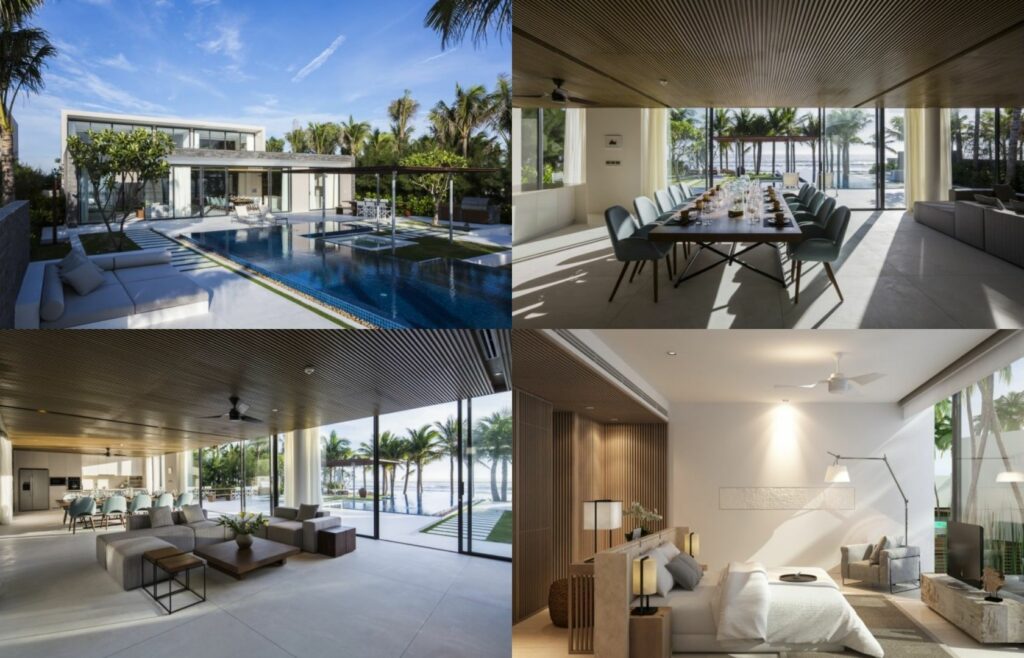 Naman Residences 3 Bedroom Beachfront Villas C For Sale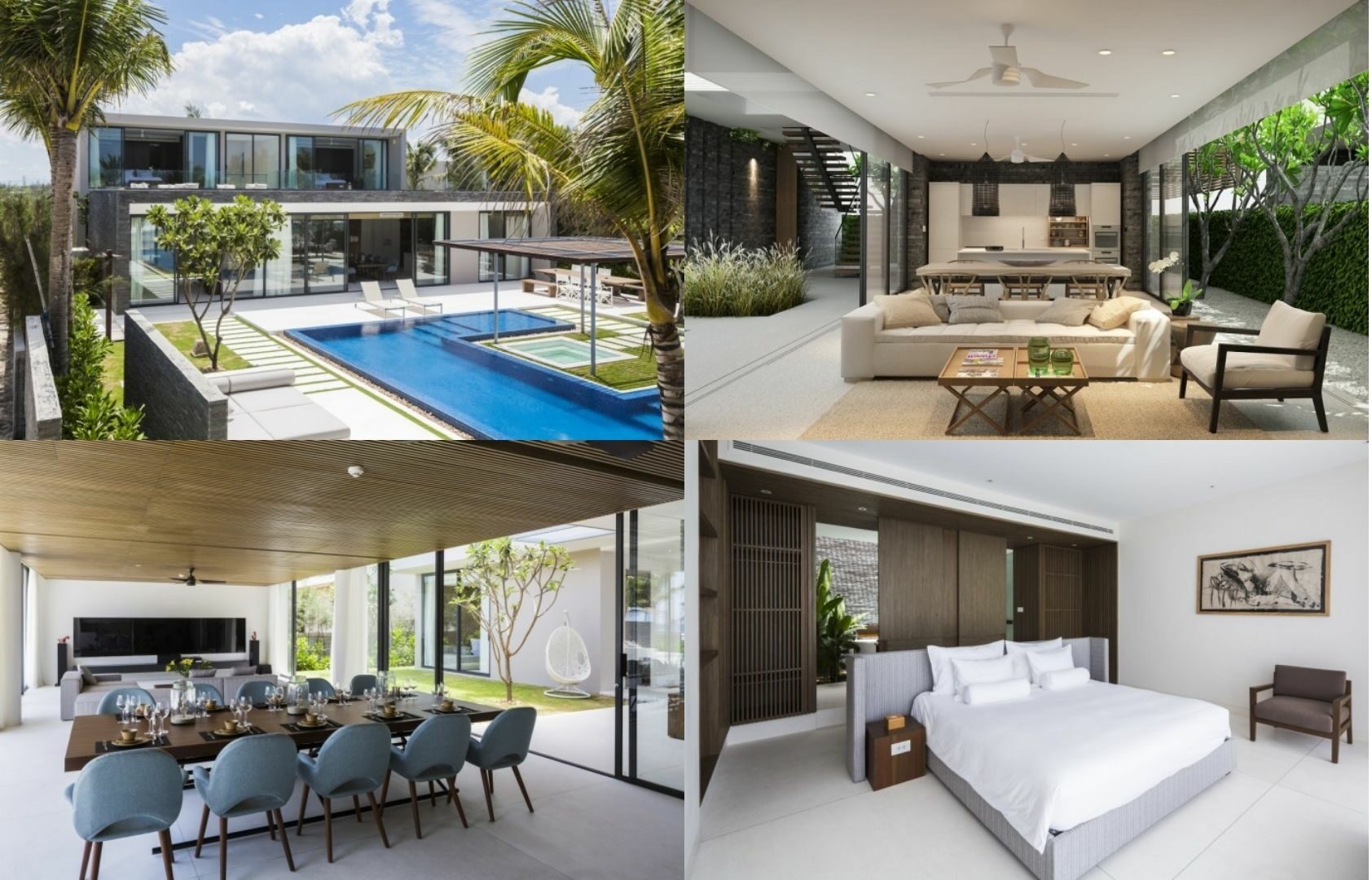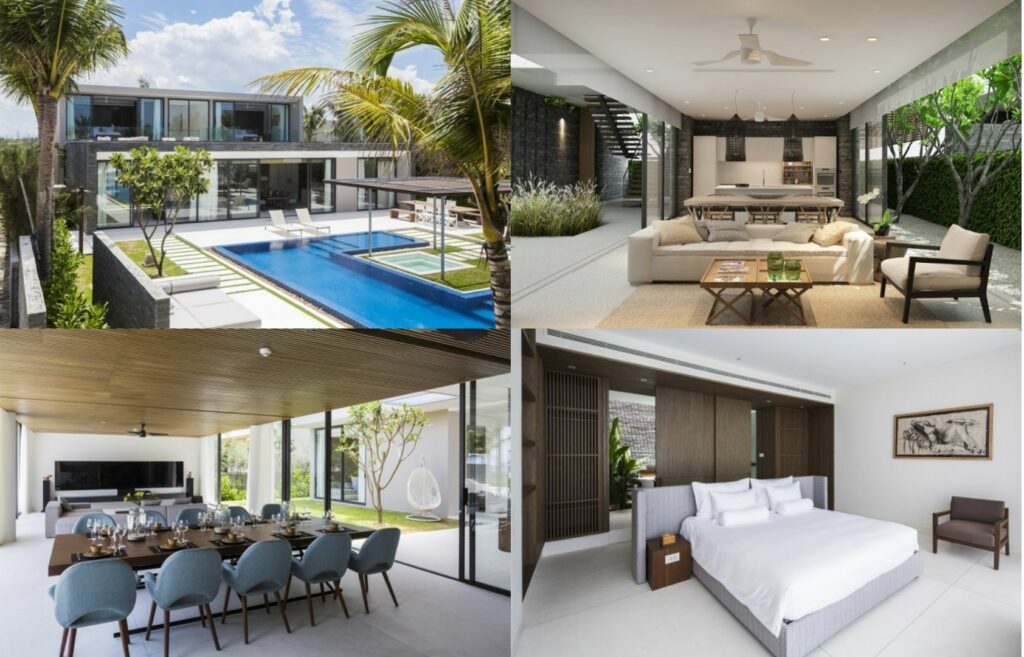 Naman Residences 3 Bedroom Beachfront Villas D For Sale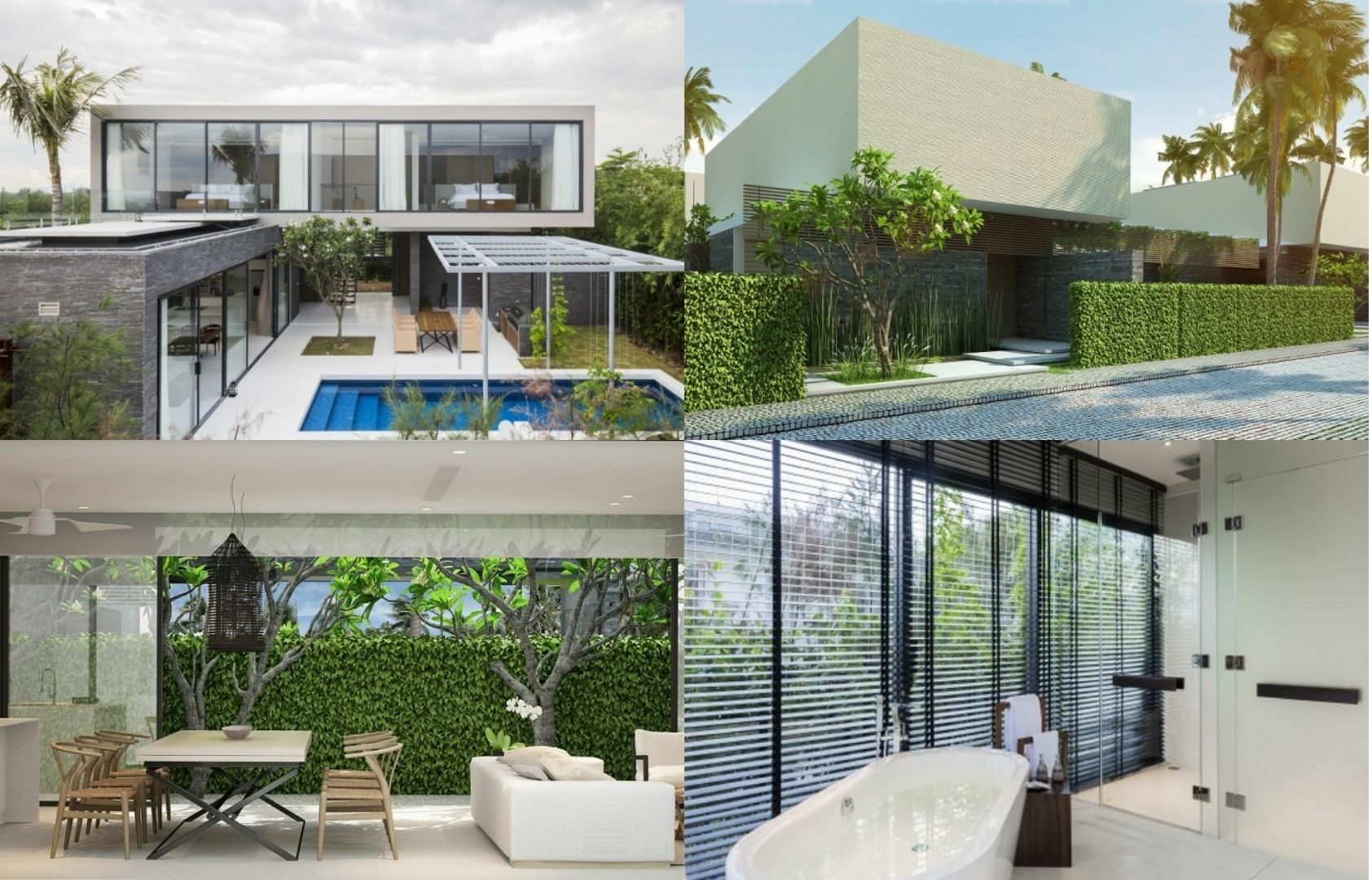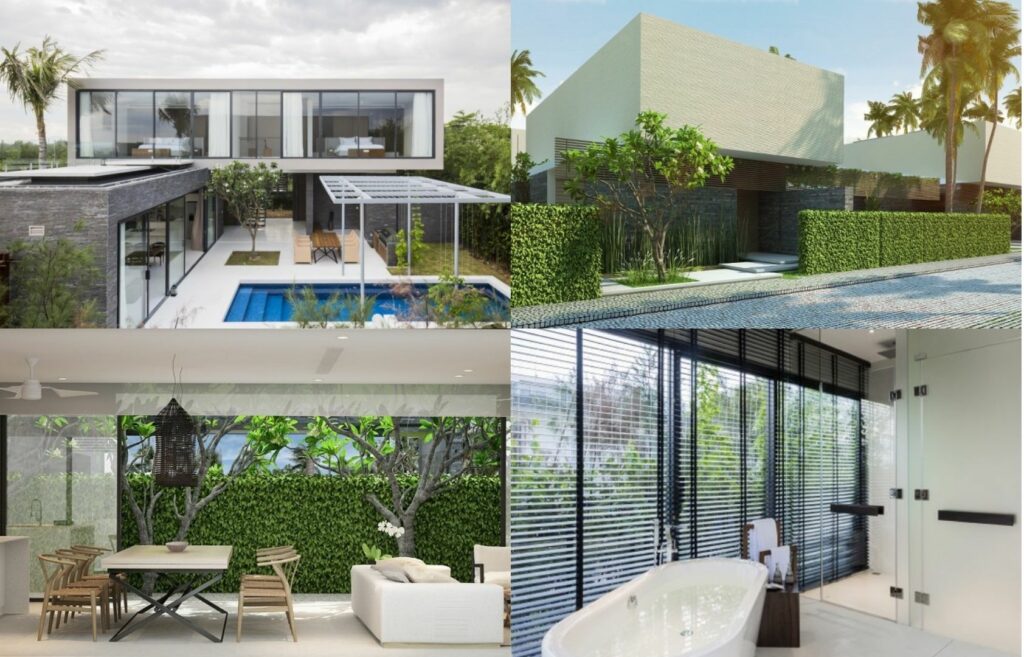 We hope this article has given you a good up-to-date overview of the best beach villas projects in Da Nang that are available for purchase.

CVR is here to guide you through every step of selecting and the home buying process, contact us today for more details.
Property for sale in Da Nang can be found at CVR!  
Buying and selling real estate in Da Nang has never been easier. Get experienced property advice, real estate news, and expert perspectives from both local and international real estate experts.
CVR is a professional real estate brokerage in Vietnam that specializes in assisting clients in purchasing, selling, and renting homes in the central regions of Vietnam at the best possible prices. We have an unequaled range of Da Nang's most sought-after homes. Our prices are obtained directly from developers, property owners, and local agencies.
Find your dream home in Da Nang by searching our listings!

As always, CVR is at your service and happy to provide help anyways we can!
Contact Us today to find the real estate investment in Da Nang which is right for You!