What makes golf villa projects in Da Nang so appealing to both domestic and international real estate investors?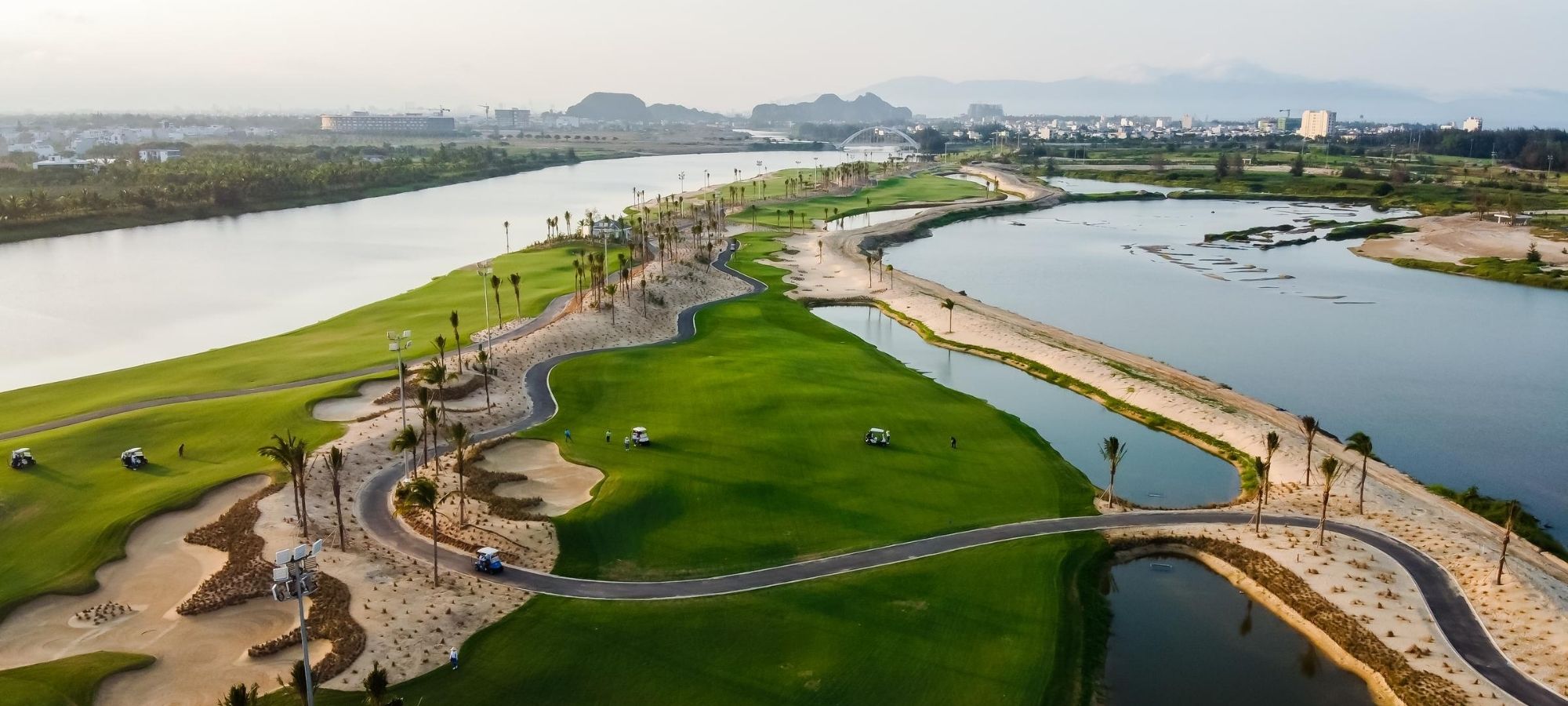 Danang Golf Course Villas
In this article we will introduce the best golf villa projects in Da Nang, Vietnam. We will include a selection of the best villas available for purchase by both Foreign and Vietnamese buyers:
1. The Point Golf Villa for sale in the BRG Golf Course Danang
2. The Dune Golf Villa for sale in the BRG Golf Course Danang
3. The Montgomerie Estates in the Montgomerie Links
Located between the dynamic city of Da Nang and Hoi An (a UNESCO World Natural Heritage site), the golf course villas in Da Nang are not only surrounded by the most beautiful golf courses in the central region but also some of the most spectacular beaches of Vietnam, creating a convergence of cultural interference for visitors from all over the world.
With pristine beach a jog away, it takes only 15 minutes to drive to My Khe Beach (1 in 10 most beautiful beaches on the planet voted by Forbes magazine) and plethora of the best seafood restaurants Da Nang has to offer, 25 minutes to Danang International Airport and 15 minutes to the UNESCO site of Hoi An Ancient Town.
– Residents can enjoy many high-class internal facilities such as swimming pools, golf courses, gym, children's play area, restaurants
– Each villa has its own private pool, with luxurious Western designs.
– International management team with professional and extensive experience
– Freehold ownership for qualified buyers as well as leasehold options
– The homeowner can choose to live or run the rental business. Both short-term and long-term rentals are viable options.
– Easy access to a variety of world-class restaurants and hotel services within just a few minute drive.
CVR would like to present a selection of the best golf course villas for sale in Danang as of Summer 2021:
1. The Point Golf Villa for sale in the BRG Golf Course Danang

 
 
Located in the BRG Golf Course with 45 private villas, The Point Villa is a great place to live or to experience a vacation in Da Nang with a modern and classy style.
The Point villa project offers some of the best value 3 bedrooms golf course homes in Danang, Central Vietnam and Vietnam in general! All villas are designed perfectly with pure, green surroundings, and some of them are facing the most beautiful Non Nuoc Beach.
Residents can comfortably enjoy not only the facilities of The Point but also the facilities of the 5-star resort The Ocean Villas Danang, including beach house, restaurant, bar, swimming pool, Gym, Spa, tennis court, etc.
The Point villas are built and completed with international standards, including two floors and 3 bedrooms with en-suite bathrooms. The Point villa makes for a wonderful environment for your family as well as a solid investment for years!
Owner of the Point project is now offering last 3 brand new units at a very attractive price, from only 10.5 billion VND or approximately USD460,000 for a 3 bedroom Point Golf Villa Danang, with a land area of ​​280m2. 
The average rental rate pre-Covid of The Point Villa was close to $2500 per month for long-term rental and about $300 per night for vacation rentals. With total rental revenue of even over VND700 million or USD$30.000 per year, owners can earn up to over 6.5% return per year in rental income!
We estimate that The Point Golf Villas Danang, given its reputation and great value, has a very good potential for capital appreciation in the future.
Link to the listing of the Point Golf Villa Danang For Sale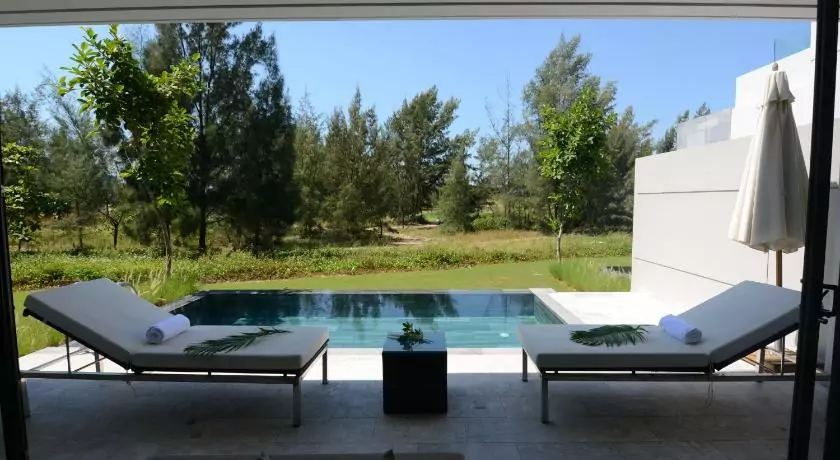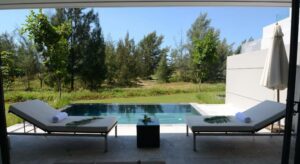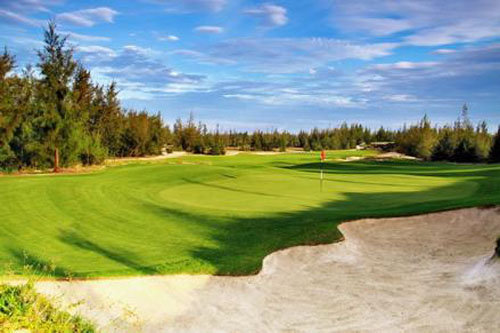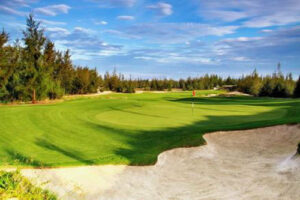 2. The Dune Golf Villa for sale in the BRG Golf Course Da Nang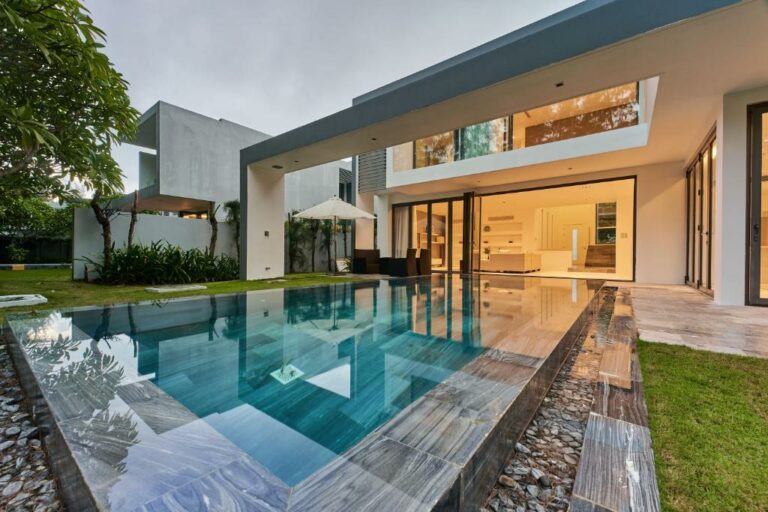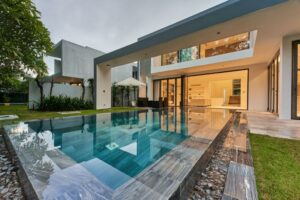 The Dune Residences in Da Nang are an enclave of 15 architecturally designed 3 bedroom pool villas nestled between the coastal fairways and water features of The Dunes Course at Danang Beach Resort and offers a unique living environment to resort golfers and their families.
All villas are located within a pristine natural environment which provides spectacular views of the Greg Norman designed golf course – formally recognized as the "best new course in Asia" and forms the unrivalled center piece attraction of Danang Beach Resort.
All owners and residents of The Dune Villas will be able to enjoy free and unlimited access to the Danang Beach Resort and The Ocean Villas, with all its facilities including beach house, restaurant, bar, swimming pool, Gym, Spa, tennis court, etc.
A 3 bedroom fully furnished Dune villa is now for sale for only VND 20.5 billion or approximately USD895,000 with a land area of more than 600m2. Ready to move in.
The average rental rate of The Dune Villa before covid was approximately USD3000 per month for long-term lease and about USD450/night for vacation rental. With total rental revenue of up to $40.000 per year and more, homeowners can earn a minimum of nearly 5% return per year in rental income.
With its very limited number of villas and unique location, The Dune Villas Danang have a great potential for capital appreciation as well as a perfect holiday home for you and your family!
3. The Montgomerie Links Danang Villas 
The Montgomerie Links golf course has originally planned 54 villas situated in a calm and exclusive neighborhood.
Life and style go hand in hand in Montgomerie Links-one of Asia's most spectacular golf courses.
Montgomerie Links Danang Villas are located in an exclusive gated community, nestled within a private enclave on the award-winning Montgomerie Links golf course.
The villas are set in the heart of the course between holes 9 and 10.
Their elevated position maximizes magnificent views over sweeping fairways, extending to mountain ranges to the south and west and to the ocean on the east.
A single palm-fringed cul-de-sac roadway to each home creates a safe environment for families to access the central children's play area.
Currently very limited resale opportunities like this recently renovated "Golfer's Dream" Villa For Sale in Da Nang – listed at  USD750k (~17 billion VND) negotiable.
It comes with its own Golf Cart, Putting Green, BBQ – Entertainment Area, Private Pool and Sauna and more!
Link to the Montgomerie Estate Danang Golf Villa for sale listing