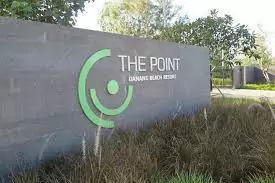 The Point Residences Danang is a perfect example of Vietnam's premier "golf villa" estate, fronting the award-winning "Dunes Golf Course" designed by Greg Norman. The Point provides future owners an architecturally stunning villas, based on the same design principles as very successful The Dune Residences.
The Point project offers the most affordable 3 bedrooms golf course homes in Danang, Central Vietnam and Vietnam in general! All villas are designed perfectly with pure, green surroundings,  and some of them are facing the most beautiful Non Nuoc Beach.
The Point villas are built and completed with the international standards, including two floors and 3 en suite bedrooms. The Point villa makes for a wonderful environment for your family as well as solid investment for years!
Villa Photos - Masterplan
Reputable developer – VinaCapital – is offering a great Rental Program for The Point Villas' Owners through its' management company: VinaLiving. Owners who decide to enter the rental program can enjoy very good revenues with up to 90 days of personal use ! Contact us for more details of the rental program.
The Point Villas all come as fully finished villas, sales prices starting at just USD500,000 – USD750,00 for a fully furnished villa.
For rent from USD1,300- USD2,500 for a fully furnished villa a month
Free enter to the 5 Star the Ocean Villa Danang for Beach, Pools, gym.
All owners and residents of The Point Villas ill be able to enjoy free and unlimited access to the facilities of pool, beach and gym at Fantasea Villas – 35 Truong Sa Street, Hoa Hai Ward, Ngu Hanh Son District (next to The Sheraton and The Ocean Estates) – right opposite the Point. Owners and Residents can use the gym free together with the pool and beach facilities.as well as using the service at the Sheraton Danang and the award winning golf – BRG Danang Golf Course.
THE POINT GOLF COURSE VILLA 3 BEDROOM FOR SALE IN DA NANG, VIETNAM
Units Available at The Point Villas Da Nang