Tag:
CVR Monthly Real Estate News Summary
MARCH 2022 CENTRAL VIETNAM REAL ESTATE NEWS SUMMARY
Each week we post a news flash with notable articles related to the real estate market in Vietnam. We asked our team to pick the top stories from the past month and we've tallied the results. Check out the headlines that made big news in our office below. Have any of the articles we've shared impacted you? Is there any important news we've missed? We'd love to hear from you!
We hope you and your loved ones are staying safe and healthy. The CVR team is here to answer your questions at any time. Whether buying, selling, renting, or opening a business, contact us to talk about your real estate needs today.
Your Friends at Central Vietnam Realty.
---
Content
1. Danang resort real estate recovers thanks to tourism
2. Which real estate segment has the opportunity to gain more profit in 2022?
3. What segment of real estate to invest in when inflation is high?
4. International brands enter the resort market
5. Nearly 1.52 billion USD of FDI poured into real estate in the first 2 months of 2022
6. Resort real estate accelerates strongly in 2022
7. The cold storage market is expected to reach 295 million USD by 2025
8. 3 factors that will have a big influence on the real estate market of Vietnam
___________________________________________________
1. Danang resort real estate recovers thanks to tourism

In the first quarter of 2022, the recovery of tourism will lead to new high-quality projects. A series of large corporations announced new hotel and resort projects or proposed investments.

A series of large-scale resort projects were announced in the first months of this year. Including Fusion with Fusion Resort & Villas Danang project. This is a product invested by Lodgis Hospitality, a hotel investment group born through a joint venture between Warburg Pincus and VinaCapital.

On March 22, 2022, Fusion Resort and Villas Danang held a ground-breaking ceremony, starting the construction of an 18-story Fusion hotel block with 157 rooms (182 bedrooms). The hotel marks the last step of the Fusion Resort project to be set in motion as the Phase I villas are nearing completion and Phase II villas are well underway. Following that success, phase 2 of the project is expected to be launched in the second quarter of 2022 with 41 villas, promising to continue to attract attention from the market.

Fusion Resort and Villas Danang project page with additional information.

Should you need any further information or be interested in reserving a spot to participate in the sales event on April 30th, please don't hesitate to

reach out to CVR. 

Contact: +84 (0) 70 264 7837 (Zalo, WhatsApp)

Source:https://vnexpress.net/bat-dong-san-nghi-duong-da-nang-phuc-hoi-nho-du-lich-4444870.html

2. Which real estate segment has the opportunity to gain more profit in 2022?

 

Commenting on the real estate segment that will take the throne in the near future, some experts said that real estate near industrial zones is benefiting from the strong FDI inflow into Vietnam, especially the provinces that are appearing very quickly. many industrial zones. Therefore, real estate near industrial zones is a segment worth investing in.

In addition, investors can buy land near the city, or close to the city center. Currently, the urbanization rate in Vietnam is 35%, lower than that of other countries in the same region. This is also a segment worth paying attention to when investing.

Regardings the resort real estate segment, experts also said that real estate investment related to tourism is a promising direction. Although Covid-19 makes resort real estate difficult, Vietnam resort real estate possesses many advantages that are not available everywhere. With the advantage of a long coastline, beautiful natural scenery but not yet fully exploited, Vietnam's resort real estate will explode strongly in the future when the epidemic is under control. "With resort real estate, investors need to hit hard on real estate to exploit cash flow in the future", the expert emphasized.

Check out some of the most sought-after resort real estates in Danang at CVR! 

At CVR, you can find villas and condotels in the best resort real estate in Danang and Hoi An. Contact the CVR team today!

Source:

https://batdongsan.com.vn/tin-thi-truong/phan-khuc-bds-nao-se-hot-bac-trong-nam-2022-ar108600
 

3. What segment of real estate to invest in when inflation is high?

 



Despite the difficulties caused by the Covid-19 pandemic, industrial real estate was still a rare bright spot of the market in the past year. However, in the face of emerging geopolitical issues and macroeconomic issues such as inflation and rising fuel prices, many opinions are concerned about the stability of this market in 2022.




For the real estate industry, the price of raw materials is also directly affected. Inflation also affects credit policy, while currently, Vietnam is tightening credit in many areas, including real estate, especially corporate bonds.




Experts explain that in order to recover the economy, Vietnam is focusing on solving infrastructure problems. The better the infrastructure, the lower the cost, helping businesses in industrial zones recover better and operate more efficiently. Thus, the industrial real estate market benefits, more stability, and growth.




In addition, industrial park real estate is in the midst of a global production shift, attracting FDI. Recently, many businesses have moved factories from China to Vietnam.




Importance: Industrial Real Estates property still has a lot of potential for development and a stable channel to invest in currently.

Looking for Industrial Real Estate for rent or sale in Danang? CVR can help you find suitable real estate projects that fit your specific needs. Check out our latest industrial projects and listings! Or Contact CVR today!

Lien Chieu - Hoa Khanh Industrial Zones

Lien Chieu Industrial Park – Da Nang City

Factory / Warehouse For Lease Lien Chieu Industrial Zone Da Nang

Source:https://cafebiz.vn/bo-tien-vao-phan-khuc-bat-dong-san-nao-se-an-toan-khi-lam-phat-cao-2022032214590564.chn
 

4. International brands enter the resort market
64 hotel brands have landed in Vietnam's resort market and possibly more in the near future with the policy of promoting tourism recovery.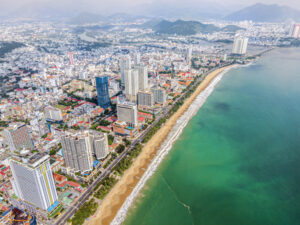 According to the recent statistics, as of February, about 64 regional and international hotel brands have been present in Vietnam. This number is expected to continue to increase in the coming quarters.
Representing this wave is the strategic cooperation deal between Vinpearl Joint Stock Company and Meliá Hotels International Hotel Group. Vinpearl will cooperate to transfer the management rights of 12 hotels and resorts to Meliá Hotels International. Accompanying with international operating units helps hotels to reach a wider customer base, especially the foreign guest market.
Resort investors start to understand the role and value of international brands in the operation of projects.
In 2022, many international-branded hotel projects are expected to come into operation in familiar tourist markets such as Regent Phu Quoc, Voco Hotel Da Nang, Best Western Plus Marvella Nha Trang, Radisson Resort Phan Thiet, Mercure Dalat...
The presence of international brands will create momentum for the region's development, help attract more investors and contribute to increasing the region's identity as an international destination in the future.
As Da Nang continues to develop into a major economic center and international destination, the city is also home to some of the most stunning luxury resorts in the country. CVR can help you find suitable real estate projects that fit your specific needs whether it's from international chains to boutique properties. Contact CVR today!
Source:https://vnexpress.net/thuong-hieu-quoc-te-do-bo-thi-truong-nghi-duong-4435330.html
5. Nearly 1.52 billion USD of FDI poured into real estate in the first 2 months of 2022
According to the Department of Foreign Investment (Ministry of Planning and Investment), real estate business ranked second in the list of industries attracting FDI in the first two months of the year with nearly $1.52 billion, accounting for 30.4% of total registered investment capital.
Regarding investment partners, Singapore leads with a total investment of more than 1.7 billion USD, South Korea ranks 2nd with more than 1.4 billion USD, China ranks 3rd with nearly 538 million USD.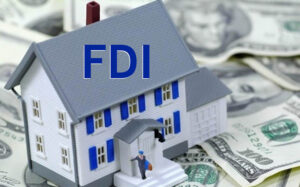 In terms of the number of new FDI projects, foreign investors still focus on investing a lot in big cities with convenient infrastructure such as Ho Chi Minh City and Hanoi. In which, Ho Chi Minh City leads both in number of new projects, number of adjusted projects and capital contribution to buy shares.
Why It's important: 
This shows that after 2 years of stagnation due to the impact of covid, Vietnam real estate market is back and gradually gaining momentum for development.
Source:https://cafeland.vn/tin-tuc/gan-152-ty-usd-von-fdi-do-vao-bat-dong-san-trong-2-thang-dau-nam-2022-107004.html
Considering an investment in 2022? Whatever the requirement, we provide our clients the highest standard of service tailored to their specific needs and always stay ahead of the curve. Reach out to us today!
 

6. Resort real estate accelerates strongly in 2022
Consecutively many resort real estate projects announced investment policies or were officially introduced and opened for sale on the market right after the Lunar New Year show the investors' confidence in the segment growth. That belief is further strengthened by the impressive data of the tourism industry during the Lunar New Year period, despite the epidemic still raging.
The market continuously welcomes new sources of resort goods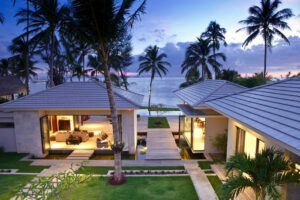 Resort real estate: through the crisis?
Although the Covid-19 epidemic is still complicated with the number of infections continuously increasing in localities, the move to launch goods and introduce new projects on the market at the beginning of the year shows that investors will soon flourish. 
The proof is the bumper number of tourists during the Lunar New Year in the past time. Statistics from the National Administration of Tourism in the nine days of the 2022 Lunar New Year show that localities across the country welcome about 6.2 million visitors, of which nearly 500 international visitors have come to Vietnam under the "Vaccine Passport" program. This number is close to the number of domestic tourists in January 2020 when the Covid-19 epidemic has not yet developed complicatedly, which is 7.3 million. During the Lunar New Year, many resorts and homestays are always full of bookings.
Interested in learning about investing in Central Vietnam? We have the best range of resort real estates across the central region of Vietnam, including Da Nang and Hoi An.
Through our network of real estate professionals at CVR, you may discover about these incredible resort estates and beach front properties for sale in Danang and the Hoi An Coast that are available for foreign buyers! Check out for more details at our list of projects for sale in Danang-Hoian
Source:https://batdongsan.com.vn/tin-thi-truong/bat-dong-san-nghi-duong-tang-toc-manh-trong-nam-2022-ar108455
7. The cold storage market is expected to reach 295 million USD by 2025

In the context of the booming cold storage industry to serve the needs of vaccine distribution as well as the growth in seafood processing and consumer demand, the size of this market is expected to reach the milestone of USD 295 million in 2025, which is the growth of about 12% annually.

The two main branches of the Vietnamese market are commercial cold storage and self-operated cold storage.

The cold storage market is more developed in the southern region, largely due to the development of the fisheries and agriculture sectors. In particular, Long An province has many cold storage facilities because it is closely connected to the agricultural product basket of the Mekong Delta and is located next to Ho Chi Minh City.

Many investors are looking for opportunities to enter this market, through new investment projects or mergers and acquisitions (M&A).

However, Vietnam's cold supply chain still faces many challenges to development. In the medium and long term, infrastructure development is key to increasing cold chain supply, including specialized logistics hubs, intermodal connectivity.

Besides, Vietnam's cross-border trade process, including time and cost, still needs to be improved. Cross-border transaction costs, including compliance costs and import and export costs, are still less competitive than most countries in the region.

Why it's important: 

As cold storage has great potential in the future, converting conventional warehouses into cold storage is something that investors and property owners should consider.

Interested in learning about investing in Central Vietnam? With a decade of experience, we're your number one resource for residential and commercial real estate opportunities in and around Da Nang. Contact the CVR team today

Source:https://vnexpress.net/thi-truong-kho-lanh-du-kien-dat-295-trieu-usd-nam-2025-4437613.html




 

8. 3 factors that will have a big influence on the real estate market of Vietnam

 



The three factors that are economic stimulus packages, the activeness of foreign investors, and the transformation of domestic investors will make a clear difference.




Economic stimulus packages: Vietnam is also pursuing an economic recovery strategy similar to many other economies, all of which need a large economic stimulus package. In, the implementation period of 2022 - 2023 includes 4 component programs, including The master program to open the economy associated with the prevention and control of the COVID-19 epidemic; Social Security and Employment Program; Program to restore enterprises, cooperatives, and business households; Program to develop infrastructure, unlock social resources for development investment.




Capital flows from foreign investors: Foreign investors highly appreciate the foundations in Vietnam such as labor, the fast and strong development of infrastructure in big cities and inter-provinces along with the Government's supportive legal policies. These have created attractive investment opportunities that caused foreign capital to flow in.




The strong transformation of Vietnamese enterprises: The pandemic is an opportunity for real estate businesses to rethink their operations. Many Vietnamese enterprises are showing perseverance and persistence as well as changes in development models and accelerating the digitization process in operations to increase efficiency and flexibility.




Why it is important: The investor believes real estate will have many changes, which will make obvious differences.




Source:https://cafeland.vn/tin-tuc/3-yeu-to-anh-huong-manh-den-thi-truong-bat-dong-san-viet-nam-trong-nam-2022-104912.html
As always, CVR is at your service and happy to provide help anyways we can!
Contact Us today to find the real estate investment in Da Nang which is right for You

MARCH 2022 CENTRAL VIETNAM REAL ESTATE NEWS SUMMARY
MARCH 2022 CENTRAL VIETNAM REAL ESTATE NEWS SUMMARY Each week we post a news flash with notable articles related
Read more
FEBRUARY 2022 CENTRAL VIETNAM REAL ESTATE NEWS SUMMARY
FEBRUARY 2022 CENTRAL VIETNAM REAL ESTATE NEWS SUMMARY Each week we post a news flash with notable articles related
Read more
JANUARY 2022 CENTRAL VIETNAM REAL ESTATE NEWS SUMMARY
JANUARY 2022 CENTRAL VIETNAM REAL ESTATE NEWS SUMMARY Each week we post a news flash with notable articles related
Read more
DECEMBER 2021 CENTRAL VIETNAM REAL ESTATE NEWS SUMMARY
DECEMBER 2021 CENTRAL VIETNAM REAL ESTATE NEWS SUMMARY Each week we post a news flash with notable articles related
Read more
NOVEMBER 2021 CENTRAL VIETNAM REAL ESTATE NEWS SUMMARY
NOVEMBER 2021 CENTRAL VIETNAM REAL ESTATE NEWS SUMMARY Each week we post a news flash with notable articles related
Read more
OCTOBER 2021 CENTRAL VIETNAM REAL ESTATE NEWS SUMMARY
OCTOBER 2021 CENTRAL VIETNAM REAL ESTATE NEWS SUMMARY Each week we post a news flash with notable articles related
Read more
SEPTEMBER 2021 CENTRAL VIETNAM REAL ESTATE NEWS SUMMARY
SEPTEMBER 2021 CENTRAL VIETNAM REAL ESTATE NEWS SUMMARY Each week we post a news flash with notable articles related
Read more
AUGUST 2021 CENTRAL VIETNAM REAL ESTATE NEWS SUMMARY
AUGUST 2021 CENTRAL VIETNAM REAL ESTATE NEWS SUMMARY Each week we post a news flash with notable articles related
Read more
JULY 2021 CENTRAL VIETNAM REAL ESTATE NEWS SUMMARY
JULY 2021 CENTRAL VIETNAM REAL ESTATE NEWS SUMMARY Each week we post a news flash with notable articles related
Read more
JUNE 2021 CENTRAL VIETNAM REAL ESTATE NEWS SUMMARY
JUNE 2021 CENTRAL VIETNAM REAL ESTATE NEWS SUMMARY Each week we post a news flash with notable articles related
Read more