FEBRUARY 2022 CENTRAL VIETNAM REAL ESTATE NEWS SUMMARY
Each week we post a news flash with notable articles related to the real estate market in Vietnam. We asked our team to pick the top stories from the past month and we've tallied the results. Check out the headlines that made big news in our office below. Have any of the articles we've shared impacted you? Is there any important news we've missed? We'd love to hear from you!
We hope you and your loved ones are staying safe and healthy. The CVR team is here to answer your questions at any time. Whether buying, selling, renting, or opening a business, contact us to talk about your real estate needs today.
Your Friends at Central Vietnam Realty.
---
Content
1. Da Nang real estate market keeps developing pace
In 2022, the real estate market in Da Nang city will continue to be affected by the impact of Covid-19; In which, tourism activities have stopped for the past 2 years, causing real estate to lose its stimulus. However, with the segment of luxury apartment real estate and branded real estate, the real estate market still keeps its development pace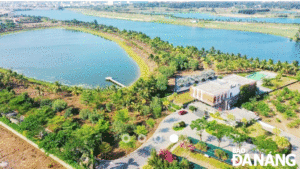 – High-class apartments, branded real estate are sought after
Da Nang is in the group of 20 leading markets in the world for luxury real estate, likened to a "resort paradise" with many luxury apartment projects at very reasonable prices and many prospects in the future. 
– Land plots can only be traded according to real housing needs
In 2021, real estate in the city with new supply has not increased significantly, the overall consumption is quite low compared to 2020
Why it is important: According to many experts, when commenting on the Da Nang real estate market in the near future, the real estate market in 2022 in the city is still under pressure to increase prices because the cost of exploiting the land fund increases, construction costs escalate. … So this is a good time to invest in real estate in Danang.
As Da Nang continues to develop into a major economic center and international destination, CVR can help you find suitable real estate that fits your specific needs whether it's for a business or new home. Interested in learning about opportunities in Central Vietnam? Contact the CVR team today!
Source:https://baodanang.vn/channel/5404/202202/thi-truong-bat-dong-san-da-nang-giu-nhip-phat-trien-3906615/
2. Coastal land prices increase at the beginning of the year

Coastal land prices in some southern resort markets tend to increase slightly at the beginning of the year. The positive developments of the tourism-resort market are stirring up a segment that has faced many difficulties during the Covid-19 epidemic.

– Prices tend to increase slightly

A survey at the beginning of the year by Batdongsan.com.vn shows that the coastal land plots in some southern resort markets tend to increase slightly compared to 2021. For example: In Quy Nhon (Binh Dinh), the coastal city is witnessing the landing of many big projects of the time. Phu Yen and Thanh Hoa. 

– There is still a quiet point

The fact that coastal land prices increased in reality only happened in certain provinces and cities, mainly those that in the past 2 years of the epidemic still received a wave of real estate investment. Resort real estate is a large-scale project. In fact, the price of coastal land at once exciting places such as Da Nang, Nha Trang, Quang Ninh, Phu Quoc (Kien Giang)… now generally does not decrease but is flat compared to the middle or the end of year 2021.

The wave of investment in the coastal land market during the two years of the epidemic also tended to change taste when switching to new markets instead of markets that were once vibrant. 

Source:https://batdongsan.com.vn/tin-thi-truong/dat-nen-ven-bien-tang-gia-dau-nam-ar108443

 

3. Demand in the rental apartment market is increasing again

Information that Vietnam will return to normal international flights as before the COVID-19 pandemic from February 15 is expected to help trade and tourism get back to life.

According to real estate experts, an increase in FDI inflows will lead to a sharp increase in the foreign expert community coming to Vietnam. This is also an opportunity to help the apartment rental market recover and grow significantly.

Besides, records from the market also show that, right after the 2022 Lunar New Year, a series of localities have approved a plan to allow schools and universities to reopen to welcome students to study offline. As a result, students' demand for apartments is also increasing in big cities.

Investment sentiment is on the rise, and the apartment rental market is expected to fully recover in 2023.

This is a good signal to show that the apartment rental market will be soon recovered.

CVR is here to help you understand the trends of the market so you can make the best investment decisions. Our experience, highly regarded reputation and strong legal knowledge keep us at the forefront of the real estate industry. Interested in learning more about opportunities in Central Vietnam? Contact the CVR team today!

Source:https://cafeland.vn/tin-tuc/nhu-cau-tren-thi-truong-can-ho-cho-thue-dang-tang-tro-lai-106755.html
4. Apartment vs land plot: What is the better investment?
For investors in the 4.0 era, choosing a suitable channel to invest in is extremely necessary and also very difficult. For example, in the field of real estate, investing in land or apartments also causes headaches.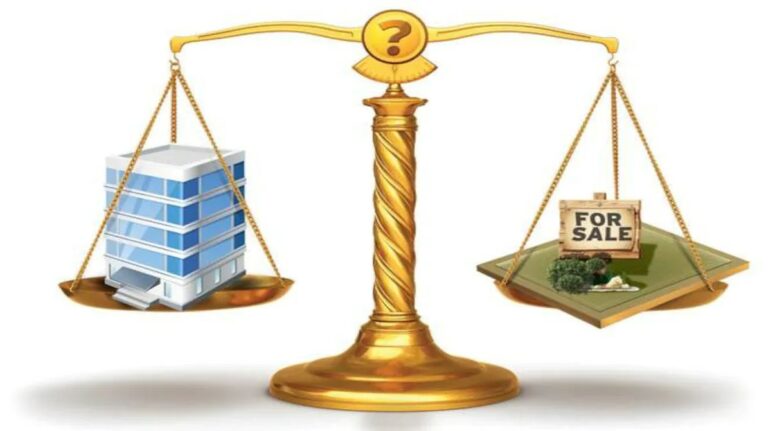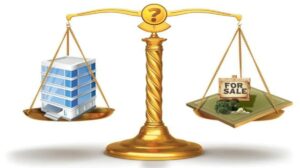 Some people think that the apartment is a waste, buying and investing is not much. Some people say that investing in land is also risky.
Real estate includes land, buildings on the land, and properties on the land. The increase in real estate prices is due to an increase in land, not an increase in houses. Therefore, when investing, you must consider how much the real estate is made up of what percentage of the land, what percentage is due to infrastructure and construction.
If you choose the land plot, almost 100% value of the land plot is in the land, it only adds a little insignificant road infrastructure and almost no utilities. If you buy an apartment, it must have infrastructure facilities available, of course, the price is also allocated per square meter.
So when buying an apartment you have to spend more money to also invest in road infrastructure, facilities, swimming pools… The more those utilities, the less chance of capital gains. That is also the reason why land is the preferred investment channel.
An apartment building basically, the longer it stays, the more it depreciates, it also depreciates like a car. However, because it is full of easy-to-exploit utilities, it is very good in terms of cash flow. If you choose a rental product or exploit the cash flow, the apartment is reasonable.
Importance:
Each type of investment has different advantages, the maximum exploitation of it depends on your purpose. Therefore, if you want to invest with high returns, you must think carefully.
Not everybody wins the game of land investment. It would be better to do investment with well-inform projects which have adequate paperwork and choose those which had the pink book issued. A stronger and more transparent market means more opportunities! Considering investing in a new construction development project in Central Vietnam? Contact the CVR team for more information on current and upcoming opportunities.
Source:https://cafebiz.vn/dau-tu-dat-nen-hay-chung-cu-moi-la-lua-chon-thong-minh-trong-con-sot-bat-dong-san-hien-thoi-20220123090950419.chn

 

5. Da Nang approves auction of 200 land lots and 17 large plots of land
In the first phase in 2022, Da Nang City will auction the land use rights of 200 residential plots and 17 large land lots.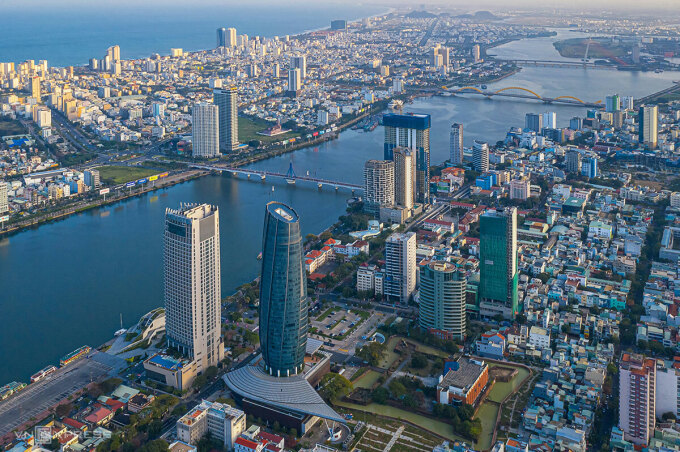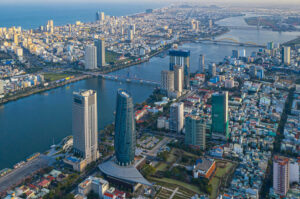 Vice-Chairman of Da Nang City People's Committee, Mr. Le Quang Nam has just signed the decision approving the list of land funds for auction of land use rights in the city, phase 1 in 2022.
In addition, Da Nang City continues to auction 17 land plots approved by Da Nang City People's Committee in 2021; These lands are mainly located in Cam Le, Hoa Vang, Son Tra, Hai Chau, and Lien Chieu districts: In which, there are large land plots such as the land area symbol A1-2-1, belonging to the land area of CTCC A1, belonging to the 200m streak of Han river bridge to the sea (An Hai Bac ward, Son Tra district), with an area of 9,754m2; Creative space project (Hoa Xuan ward, Cam Le district) with an area of 172,980m2; The service area adjacent to the house of the Software Park Project No. 2, phase 1 (Thuan Phuoc Ward, Hai Chau district) has an area of 24,452m2. 
Besides, Da Nang city also auctioned the E2 expansion area – Nam Cau Cam Le residential area (Hoa Xuan ward), this is a land area with 4 fronts, an area of 18,957m2; Area A – Nam Cau Cam Le residential area (Hoa Chau commune), area 20,855m2; An Hoa 4 area (An Hai Bac ward, Son Tra district), an area of 9,525m2; Souvenir product project area for tourists (Hoa Ninh commune, Hoa Vang district)…
Source:https://cafeland.vn/tin-tuc/da-nang-phe-duyet-dau-gia-200-lo-dat-va-17-khu-dat-lon-106593.html
Check out some more land plots for sale in Da Nang at CVR! Land plots for sale in Danang
90 m2 LAND FOR SALE IN AN THUONG AREA DA NANG
72 M2 LAND FOR SALE IN PHUOC TRUONG 17, SON TRA, DA NANG
6. Vingroup "awakens" the paradise oasis of Lang Van in Da Nang with a big project of VND 35,000 billion
Da Nang is trying to remove difficulties and speed up the project of Lang Van tourist resort and entertainment complex (referred to as Lang Van project) with a scale of 1,000 hectares, and an investment of about 1.5 billion VND. USD at the foot of Hai Van Pass (Lien Chieu District, Da Nang City).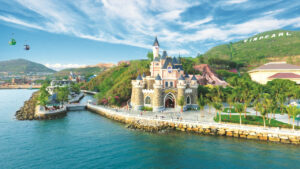 The city is determined to create favorable conditions for investors to start the project in September 2022.
The project will be divided into 6 phases, completed within 5 years from the date of commencement.
It is expected that after completion, the Van Village project will contribute to the formation of high-class urban and tourist service infrastructure, meeting the needs of accommodation and the needs of tourism, convalescence, entertainment, and recreation, support to promote the regional economy, create more high-class tourism products and services, and contribute to creating jobs for local people.
Why it's important: This is a big project, a strong driving force for the development of the Northwest region of Da Nang.
Source:https://cafebiz.vn/vingroup-danh-thuc-oc-dao-thien-duong-lang-van-o-da-nang-voi-dai-du-an-35000-ty-dong-20220209100358491.chn
As always, CVR is at your service and happy to provide help anyways we can!

 

Contact Us today to find the real estate investment in Da Nang which is right for You