JUNE 2021 CENTRAL VIETNAM REAL ESTATE NEWS SUMMARY
Each week we post a news flash with notable articles related to the real estate market in Vietnam. We asked our team to pick the top stories from the past month and we've tallied the results. Check out the headlines that made big news in our office below. Have any of the articles we've shared impacted you? Is there any important news we've missed? We'd love to hear from you!
We hope you and your loved ones are staying safe and healthy. The CVR team is here to answer your questions any time. Whether buying, selling, renting or opening a business, contact us to talk about your real estate needs today.
Your Friends at Central Vietnam Realty.
---
1. Five factors determining potential resort real estate projects
To invest safely and effectively, investors need to carefully consider the factors to identify potential products to ensure high profits. Convenient location, complete legality, product quality, the reputation of the investor and operator are the basis for a potentially profitable resort real estate project.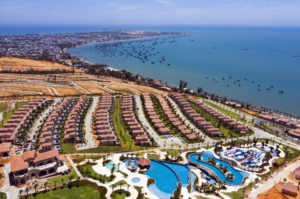 Location
For resort real estate, in order to be able to exploit it well in the long term, in addition to the factors of service, management, location plays an important role. Therefore, the project location is located adjacent to the sea, just crowded enough for business but also quiet enough for rest, which will ensure the profitable potential for a resort real estate project
Investor's reputation
The prestigious investor is the leading factor determining the effectiveness of resort real estate investment projects. A reputable and capable investor is reflected in the following factors: financial potential; project development experience; brand value. The investor's capacity will ensure the commitments with customers in terms of profit-sharing, construction progress, quality, project legality, exploitation, and business capabilities.
Brand of the operation management unit
A reputable operating brand will help increase the recognition and value of the project for investors as well as tourists. Normally, visitors will look to reputable hotels and resorts managed by familiar international brands because the quality of their services has been experienced and recognized by world travelers.
Therefore, if the project is operated by an internationally famous brand, it will determine the exploitation ability as well as the long-term profit of the project.
Utilities and product quality
The projects are built into a tourism-resort ecosystem complete with a system of hotels, resort villas, golf courses, spas, shops, conference centers, sports, entertainment… always has great attraction for customers and investors. Besides, in order to create competitiveness, resort real estate projects also need to have luxurious and sophisticated architecture, consistent with the philosophy of sustainable development, in harmony with nature and honoring tourism values. local calendar.
Project Legal
Legal is a vital principle in resort real estate investment. The legal factor is both a barrier for many projects but helps to remove the big psychological problems of investors in the decision to "put down money". This will become the "trump card" of transparent and clear legal property projects.
Our expert knowledge of both the property market and business environment ensures our clients are provided the best advice throughout the process. In today's constantly changing market, buyers face an array of complex challenges and new opportunities. We can help!
Source:https://vnexpress.net/5-yeu-to-quyet-dinh-du-an-bat-dong-san-nghi-duong-tiem-nang-4286661.html
2. Raw material prices increased sharply, will real estate prices set a new peak?
Recorded at the time of May 2021, steel price exceeded 20,000 VND/kg, an increase of 40-50% compared to the end of 2020. Sand reached the threshold of nearly doubled compared to the beginning of 2021. Other construction materials also increased at least 20%.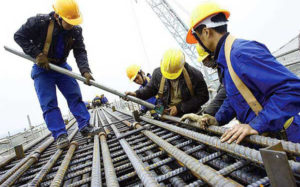 This increase has had a significant impact on the real estate market.
According to the report of the first quarter of 2021 of the Vietnam Real Estate Brokers Association, the price of apartments may increase from 4% – 6% in the near future, however, with the current situation of increasing construction material prices, the apartments price may increase even 10% – 15%.
Now is an opportunity to own a house/apartment at a reasonable price, for customers with real housing needs, before real estate is pushed to a higher price.
Considering an investment in 2021? Whatever the requirement, we provide our clients the highest standard of service tailored to their specific needs and always stay ahead of the curve. Reach out to us today!
Source:https://m.cafef.vn/gia-nguyen-vat-lieu-tang-manh-lieu-gia-bat-dong-san-co-lap-dinh-moi-20210602160001921.chn
3. Request to publicize information on upcoming housing projects
The Ministry of Construction requires provinces and cities to publicize information on real estate and houses built according to progress to serve the administrative procedure "Notice that houses formed in the future are eligible for sale, lease-purchase" on the National Public Service Portal.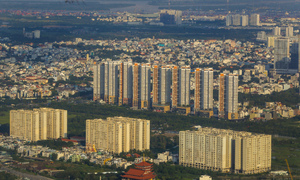 Accordingly, localities direct functional agencies to inspect and review regulations on order, procedures, and conditions for future housing transactions in the area. In which, the Ministry of Construction noted such contents as conditions when putting real estate in the future into business, procedures for announcing that the project is eligible for purchase, sale, and lease; the performance of guarantee, payment, mortgage…
Real estate to be formed in the future (construction according to schedule) is a work in the process of construction, which has not been accepted and put into use. Therefore, the legality of the project is one of the important considerations when customers buy houses in the future.
According to the Law on Real Estate Business 2014, a project is only allowed to be put into business when it has approved land use right documents, project documents, and construction drawing design. If an apartment building or mixed-use building is formed in the future, there must be a record of acceptance and completion of the foundation.
Interested in learning about investing in Central Vietnam? With a decade of experience, we're your number one resource for residential and commercial real estate opportunities in and around Da Nang. Contact the CVR team today
Source:https://vnexpress.net/yeu-cau-cong-khai-du-an-nha-o-hinh-thanh-trong-tuong-lai-4291222.html
4. Experiences of negotiating the price when buying land.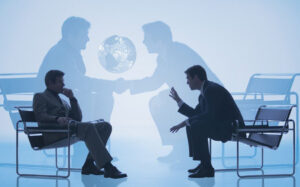 1/ Survey of housing prices in the area: There are many information channels for you to consult prices such as news media, real estate websites, or people in that area. You should also find out the prices of different types of real estate such as land with large street frontage, land in alleys… to easily compare and negotiate when exchanging with sellers.
2/ Capture seller psychology: The price you negotiate depends in part on the reason for the sale. If the seller needs to sell quickly for any reason such as needing money or going bankrupt, the advantage belongs to the buyer. On the other hand, identifying selling motives also helps you to reduce the risk of being scammed.
3/ Hide your personal feelings: Buyers should also avoid showing too much emotion during price negotiations.
4/ Choose the time to see the land: Many connoisseurs of real estate buyers often go to see the land on rainy days, at peak hours to accurately assess the level of drainage and see if the land is polluted with noise, the road is blocked.
5/ Point out the minus points of the land: Please assess the condition of the land: access road, living environment, surrounding facilities
6/ Extend payment time
7/ Get the average price
8/ Negotiate the costs of land title transfer: When both parties have agreed on a price or in cases where the buyer is too rigid when negotiating the price, a good experience when buying land for the lowest amount of money is to mention the cost of title transfer. land
These are useful tips for investors who are planning to invest in any type of real estate.
Our expert knowledge of both the property market and business environment ensures our clients are provided the best advice throughout the process. In today's constantly changing market, buyers face an array of complex challenges and new opportunities. We can help!
Source:https://batdongsan.com.vn/loi-khuyen-cho-nguoi-mua/kinh-nghiem-tra-gia-khi-mua-dat-ar106951
5. Real estate market through Covid-19 period in Batdongsan.com.vn's Q2 2021 Report
After peaking in March 2021, interest in the real estate market has shown signs of decline.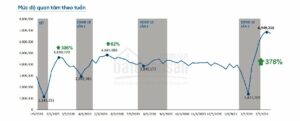 Demand for real estate decreased in most localities, in which, the highest level of interest fell in Hai Phong (34%), Bac Ninh (29%), Da Nang (21%).
The epidemic is like a shock that makes the real estate market go quieter. Despite having gone through many previous epidemics and having experience in adapting, the real estate market still cannot avoid the negative impact of the 4th wave of Covid-19 with multiple sources of transmission and multi-variants.
The complicated developments of Covid-19 have disrupted real estate business activities, some projects that had previously planned to sell out and run promotional campaigns had to be postponed until the epidemic was under control. Many brokers switch to temporary "hibernation" mode because customers are afraid to interact and learn about real estate during the quarantine period.
This period is definitely difficult but also an opportunity for real estate businesses to challenge their ability to adapt and utilize technology to operate effectively.
Previously, in the Report of the first quarter of 2021, Batdongsan.com.vn said that when the epidemic broke out, the demand for housing often tended to decrease sharply, even reaching the bottom, but as soon as the situation is under control, the market was recovered.
CVR is here to help you understand the trends of the market so you can make the best investment decisions. Our experience, highly regarded reputation and strong legal knowledge keep us at the forefront of the real estate industry. Interested in learning more about opportunities in Central Vietnam? Contact the CVR team today!
Source:https://batdongsan.com.vn/tin-thi-truong/thi-truong-bds-qua-cac-ky-covid-19-trong-bao-cao-quy-2-2021-cua-batdongsan-com-vn-ar107007
6. Co-working space companies in the race to find new opportunities during the epidemic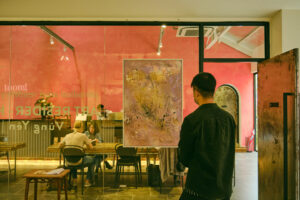 Co-working space businesses are launching many services to adapt to the epidemic, even scaling up to be ready to accelerate after Covid-19.
While traditional offices are empty because of the work-from-home or rotating policies of many companies, the co-working industry has been busy launching many new services to adapt to the epidemic to maintain the number of visitors and earn more revenues…
According to Savills Vietnam, the preference for flexible spaces will continue to drive the growth of the shared office segment. According to this unit, co-working and traditional offices are not too directly in competition with each other. Because, the main customers of co-working are usually startups, newly established companies, and freelancers.
In today's constantly changing market, buyers face an array of complex challenges and new opportunities. We can help!
Source: https://vnexpress.net/van-phong-chia-se-dua-tim-co-hoi-mua-dich-4294109.html
7. Da Nang will submit to the Prime Minister for approval 3 industrial parks of VND 14,000 billion
Leaders of Da Nang City People's Committee said that the city will submit to the Prime Minister for approval of the investment policy and urgently organize the implementation of bidding to select investors after the policy is approved for 3 industrial zones, including Hoa Cam (phase 2), Hoa Nhon and Hoa Ninh.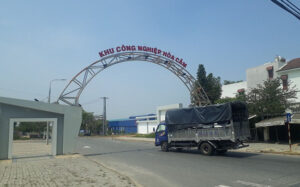 These are 3 industrial zones in the list of key projects attracting investment in the period 2020 – 2025 of Da Nang, with a total area of 880 hectares with an estimated investment of nearly 14,000 billion VND.
Hoa Ninh Industrial Park (Hoa Vang district) has the largest area and investment capital, reaching 400 hectares and VND 6,083 billion.
Hoa Nhon Industrial Park (Hoa Vang district) has an area of 360 ha, with an investment capital of 5,657 billion VND.
The smallest is Hoa Cam Industrial Park phase 2 (Cam Le district and Hoa Vang district) with an investment capital of more than VND 2,233 billion, an area of 120 hectares.
According to the plan, all three industrial zones will be completed in 2023.
In the background of Vietnam's many trade agreements that benefit manufacturing and exporting firms, this provides an excellent basis for Da Nang to establish a stronger industry.
As Da Nang continues to develop into a major economic center and international destination, CVR can help you find suitable real estate that fits your specific needs whether it's for a business or new home. Interested in learning about opportunities in Central Vietnam? Contact the CVR team today!
Source:https://cafef.vn/da-nang-se-trinh-thu-tuong-duyet-3-khu-cong-nghiep-14000-ty-dong-2021062410225196.chn
8. Da Nang on course to become startup hub in Central Viet Nam and Central Highlands
The Da Nang People's Committee has decided to establish the Innovative Startup Support Centre on the basis of upgrading the Da Nang Scientific and Technological Information Centre under the Department of Science and Technology. This marks an important milestone in a journey to build Da Nang into a national innovative startup support hub in the Central Viet Nam and Central Highlands regions. Over recent years, the national and municipal governments have issued many new policies on developing innovative startups.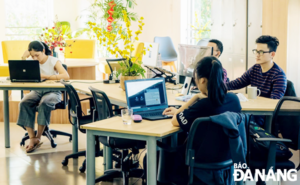 Currently, the city has 6 incubators with creative spaces, co-working spaces, startup clubs, investment funds… In order for the elements of the ecosystem to work effectively, the city needs a focal point for development. deploying activities to support, cooperate, connect and expand the entire network of startups khởi
The establishment of the Innovation Startup Support Center in Da Nang is an important and necessary step to create a focal point for consulting, supporting, connecting start-up networks, and cooperating with localities and organizations. …, thereby developing the city's innovative startup ecosystem and participating in a national and international connection network. The Center will carry out communication and capacity-building activities for organizations and individuals wishing for start-up innovation; support legal procedures, market development, access to capital for startups. Organizing and participating in startup events, demonstrations and technology transfer, the introduction of startup products; cooperating with scientists, investors, start-up support organizations… to deploy programs to develop the innovative startup ecosystem
This development strategy of Da Nang will increase the need to find offices, especially co-working spaces for startup companies. As the co-founder of the Heppi project shared: "The advantage of a startup working in a co-working space is having the opportunity to meet like-minded people, exchange and expand networks. Not only exchanging professional issues, but we also share management experience and learn from each other.
Source:https://baodanang.vn/khcn/202106/huong-toi-vi-the-trung-tam-khoi-nghiep-mien-trung-tay-nguyen-3883427/
As always, CVR is at your service and happy to provide help any way we can!
Contact Us today