The Le Meridien Danang luxury beachfront resort is nestled on the pristine shores of Danang, Vietnam. An 8-hectare paradise, which includes a 5-star hotel, luxury apartments, and villas, is not only blessed with a pristine 500-meter beachfront but also enjoys the distinction of being managed by Marriott/Starwood, one of the world's three largest hotel operators. Le Méridien Residences Da Nang is the first Le Méridien-branded residential project in Da Nang and Asia to own Marriott's world-class management services, adding a layer of prestige and trustworthiness that is hard to match.
In this blog post, we will explore the exciting world of luxury villa residences, and the power of branded residences, and speculate on the potential brands that could take this property to the next level.
The Allure of Luxury Villa Residences
Danang, Vietnam, is witnessing a surge in the demand for luxury villa residences, and it's not difficult to understand why. The allure of these properties lies in their beachfront locations, and pristine beaches, adding an undeniable sense of luxury to these villa residences, making them highly sought-after in the world of luxury real estate.
What sets luxury villa residences apart is not just their location, but the lifestyle and amenities they offer. From private pools and gardens to world-class spa facilities and fine dining, these properties redefine the standards of opulence. The Le Meridien Danang resort has all these elements and more, making it an ideal canvas for transformation.


One of the key attractions of luxury villa residences in Danang is the region's exceptional natural beauty. The beachfront location, with its white sandy shores and crystal-clear waters, offers residents a slice of paradise right at their doorstep. 
In addition to the idyllic surroundings, luxury villa residences in Danang are designed to offer residents an opulent and comfortable lifestyle. These properties often feature spacious living areas, state-of-the-art kitchens, and multiple bedrooms with en-suite bathrooms. The Le Meridien Danang luxury beachfront resort, in particular, is known for its spacious and elegantly designed villas that cater to the most discerning of tastes.
The Power of a Branded Residence
The concept of branded residences has been gaining momentum globally, and for good reason. A branded residence is a partnership between a renowned hotel or hospitality brand and a residential property. This collaboration ensures that residents enjoy not only the prestige associated with the brand but also top-notch services and amenities. The impact of a reputable brand on a property's value and desirability is undeniable.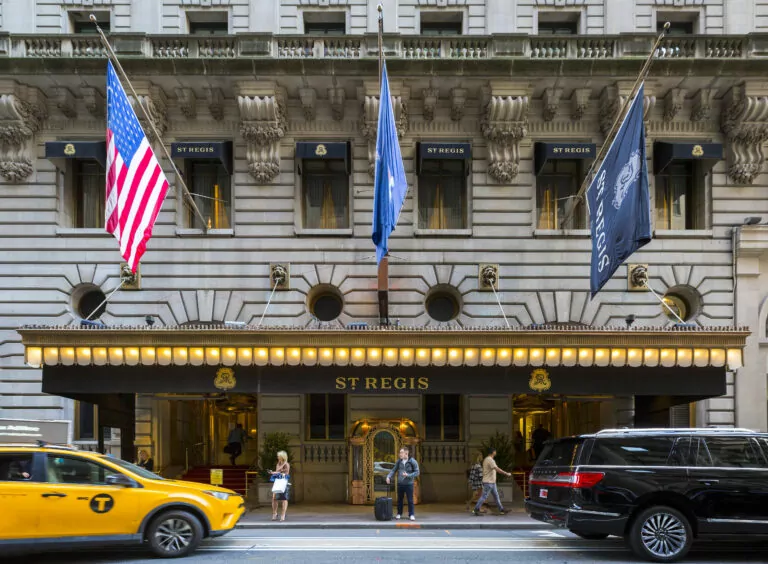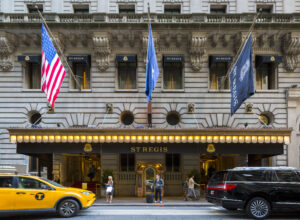 For instance, the St. Regis Residences in New York City is a prime example of the success of branded residences. Residents of this property not only benefit from the St. Regis name but also have access to the hotel's services, including butler service, spa, and concierge. This seamless blend of residential living and hotel-like experiences elevates the lifestyle for those fortunate enough to call it home.
Branded residences offer residents a unique combination of the comforts of home and the luxuries of a high-end hotel. This concept has become increasingly popular, especially among individuals who seek a hassle-free and luxurious living experience. The brand's reputation for excellence in service and hospitality adds a layer of trust and assurance to the property, making it a valuable investment.
Le Méridien Residences Da Nang, with its association with the Marriott/Starwood group, brings an unparalleled level of credibility and trustworthiness to the property. Marriott/Starwood's globally recognized standards of service and quality ensure that residents can expect nothing less than the best. This alliance sets the stage for Le Méridien Residences Da Nang to become the epitome of luxury living in Danang, offering residents not just a place to live but an extraordinary lifestyle experience.
The Potential Brands for Le Meridien Danang Transformation 
While no official announcement has been made at the time of writing, we can speculate on some potential candidates based on the Marriott group's portfolio of brands such as:
Bulgari Hotels: A five-star brand with only a few properties worldwide.
EDITION: With 10 hotels globally, it appeals to honeymooners and luxury travelers.
JW Marriott: A luxurious choice for those seeking a fancy stay.
Ritz-Carlton: Known for its five-star service and facilities, it's located in top cities.
St. Regis: The cream of the crop, offering unparalleled luxury.
Le MERIDIEN: A brand with a design dating back to the 1960s, known for international flair.


The choice of brand is not just a name but a commitment to an extraordinary living experience that merges beachfront allure with world-class services. The final decision will depend on various factors, including the property's character, the local real estate market, and the evolving preferences of luxury property buyers. Observing the synergy between the chosen Marriott brand and Le Meridien Danang's attributes will be a fascinating journey, creating an unparalleled masterpiece of luxury living.
In the coming years, the transformation of Le Meridien Danang promises to benefit its residents and contribute to the growth of luxury real estate in Danang. It will set a benchmark for 6-star luxury living, inspiring competition and innovation in the industry.
The transformation of Le Meridien Danang into luxury villa residences marks a significant leap in Danang's luxury living landscape. The allure of beachfront villa residences, coupled with the power of branded residences, sets the stage for an extraordinary future.


Le Méridien Residences Da Nang, managed by Marriott/Starwood, is poised to become the premier choice for those seeking an unmatched lifestyle. Marrying Danang's natural beauty with Marriott's world-class services adds a layer of credibility and trustworthiness that will attract residents and travelers.
In conclusion, Le Meridien Danang's transformation promises an extraordinary lifestyle, where beachfront living and luxury brand services harmonize. It's a testament to the allure of beachfront living and the transformative power of a prestigious brand in redefining luxury.