LE MÉRIDIEN DA NANG RESORT & SPA – VILLAS FOR SALE
Le Méridien Residences Da Nang is the first Le Méridien-branded residential project in Da Nang and Asia to own Marriott's world-class management services.
Located on an area of ​​nearly 8 hectares, not only owning the advantage of stretching along the beautiful Da Nang – Hoi An coast, LE MÉRIDIEN DA NANG RESORT & SPA, is also operated and managed by MARRIOTT/STARWOOD. This is one of the three largest hotel operators in the world, promising to bring the best value to villa owners as well as visitors.
Le Méridien Da Nang project includes 5-star standard hotel area and luxury apartments and villas. In addition to owning a beach of nearly 500m long with sunshine and sea breeze, the project also has other facilities such as swimming pool, restaurant, gym, spa, bar, conference center that will create conveniences for the whole ultimate luxury resort complex.
Location, masterplan and villa Images
LE MÉRIDIEN DA NANG RESORT & SPA – VILLA RESIDENCES FOR SALE
• Project name: LE MERIDIEN DANANG RESORT & SPA
• Total area: 8 ha
• Location: Vo Nguyen Giap sea route, Km 0, Da Nang, Hoi An
• Building density: 23,1 %
• Project Scale: – Hotel: 12 floors – 320 rooms.
                       – Villa for Sale : 63 units from 237 to 700 m2.
• Expected handover: Q4/2023
• Developer: MB Tonkins Land & IFF Holdings
• Management & operation: Marriott International Corporation. Operating brand: Le Meridien
• Types of Ownership: Long-term ownership for Vietnamese | 70 years for foreigners
• Facilities: Private resort beach, outdoor swimming pool, Water park, Le Méridien Hub, Spa & Fitness, The Beachfront 5-star restaurant, 5-star conference room, etc…
Masterplan of the Le Meridien Da Nang: 
The project has 6 different  kinds of Villa with full-furniture package for handover.
– Le Manoir: 700m2 land area – 4 bedrooms
– L' Océan Villa: 500m2 land area– 4 bedrooms
– La Plague Villa: 300m2 land area– 320 m2 – 3 bedrooms
– La Colline Villa: 335m2 land area– 3 bedrooms
– La Lagon Villa: 237m2 land area– 3 bedrooms
– La Boutique Villa: 220m2 land area– 2 bedrooms
Rental program of the Le Meridien Da Nang:
Owners of the Villas can join the Rental Program for the first time is five (5) years and will be automatically renewed for successive five (5) year periods. Owners get 40% of Net Rental Revenue.
– 3 years Platinum card – Club Marriott.
– 30 nights free stay per year.
Investment Opportunity of the Le Meridien Da Nang:
→ Le Meridien Danang Resort and Spa project has a transparent legal record – Permits long-term ownership: Le Meridien Danang Resort and Spa project is the last coastal project that allows long-term owners. Complete legal documents and have separate pink books for each villa.
→ Flexible rental program: Villa owners can freely choose to buy for long-term stay, Long-term lease for more than 12 months, or Join the rental program with the operator is Marriott with positive and attractive profit. Customers participating in the rental program will receive 30 free nights per year and use other high-end facilities.
→ Diversified products, both villa and shophouse:  The form of a shophouse on the sea is new and full of potential in an intersection between Da Nang and Hoi An, especially operated by a well-known management brand – Le Meridien.
Construction progress of the Le Meridien Da Nang: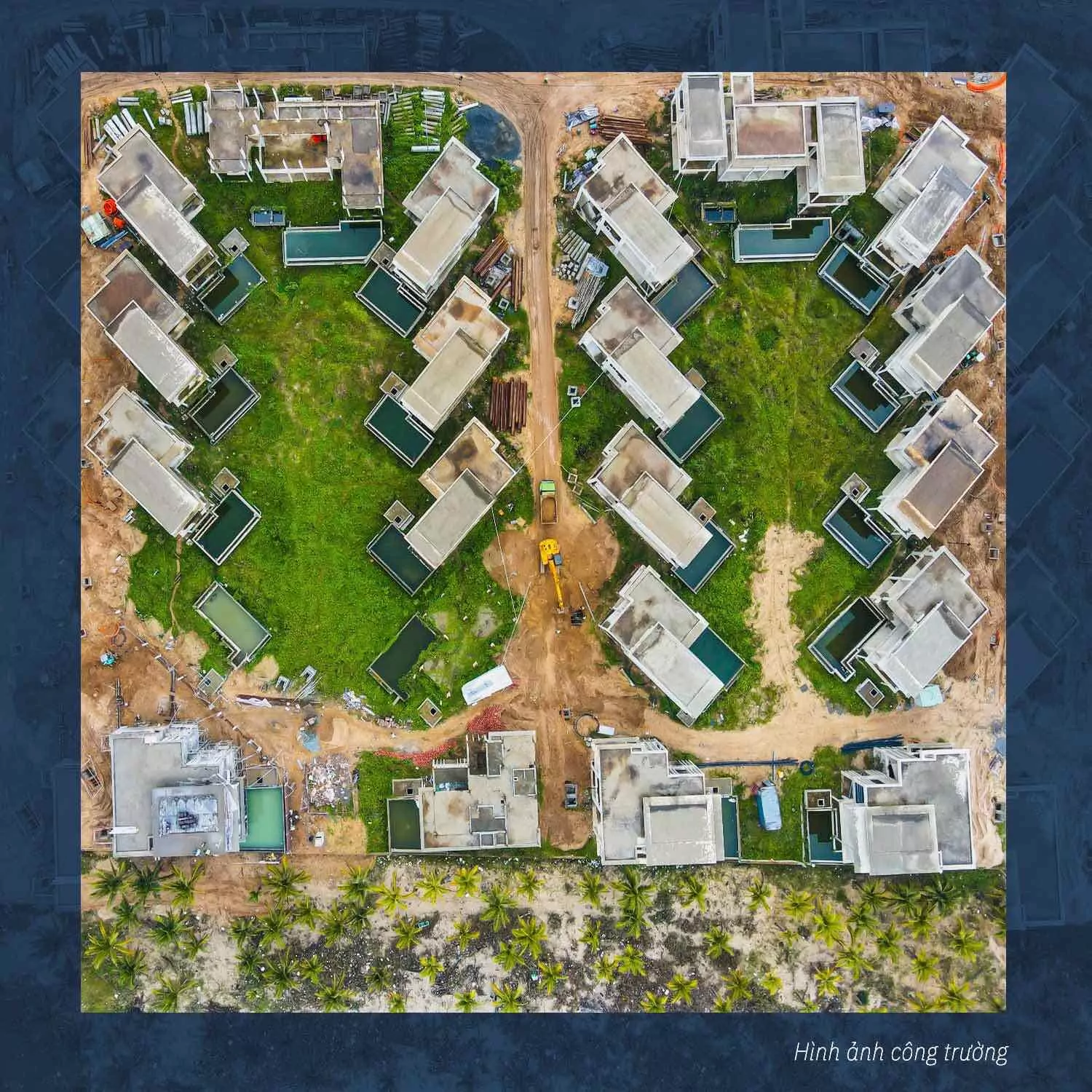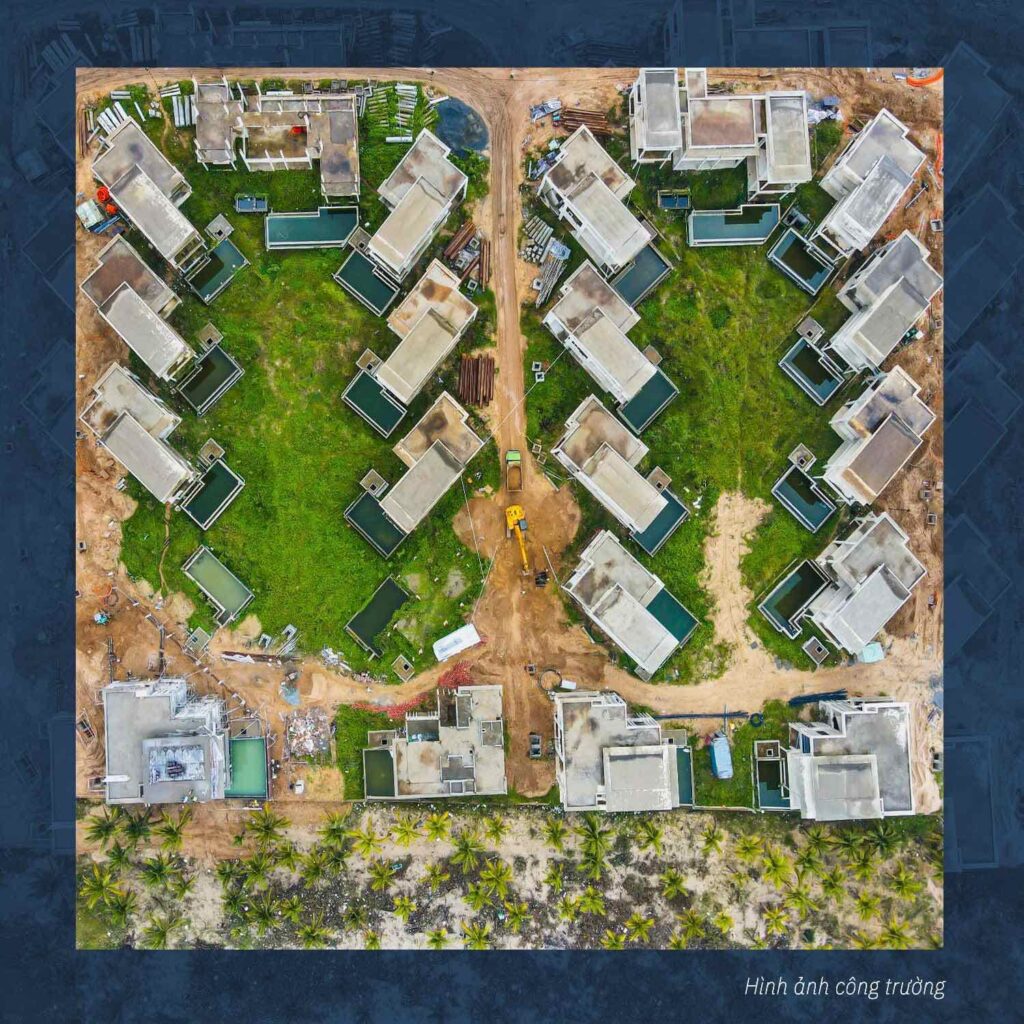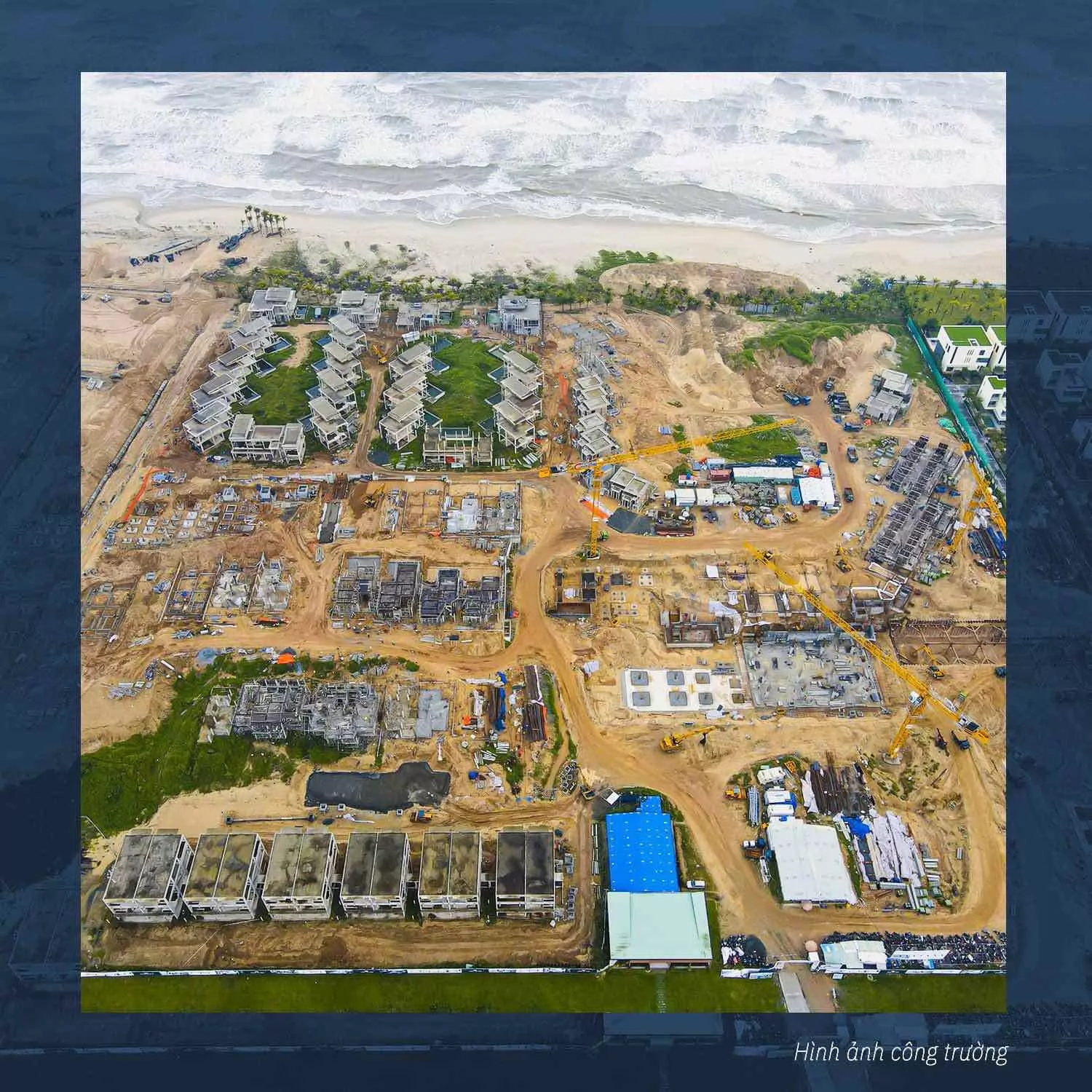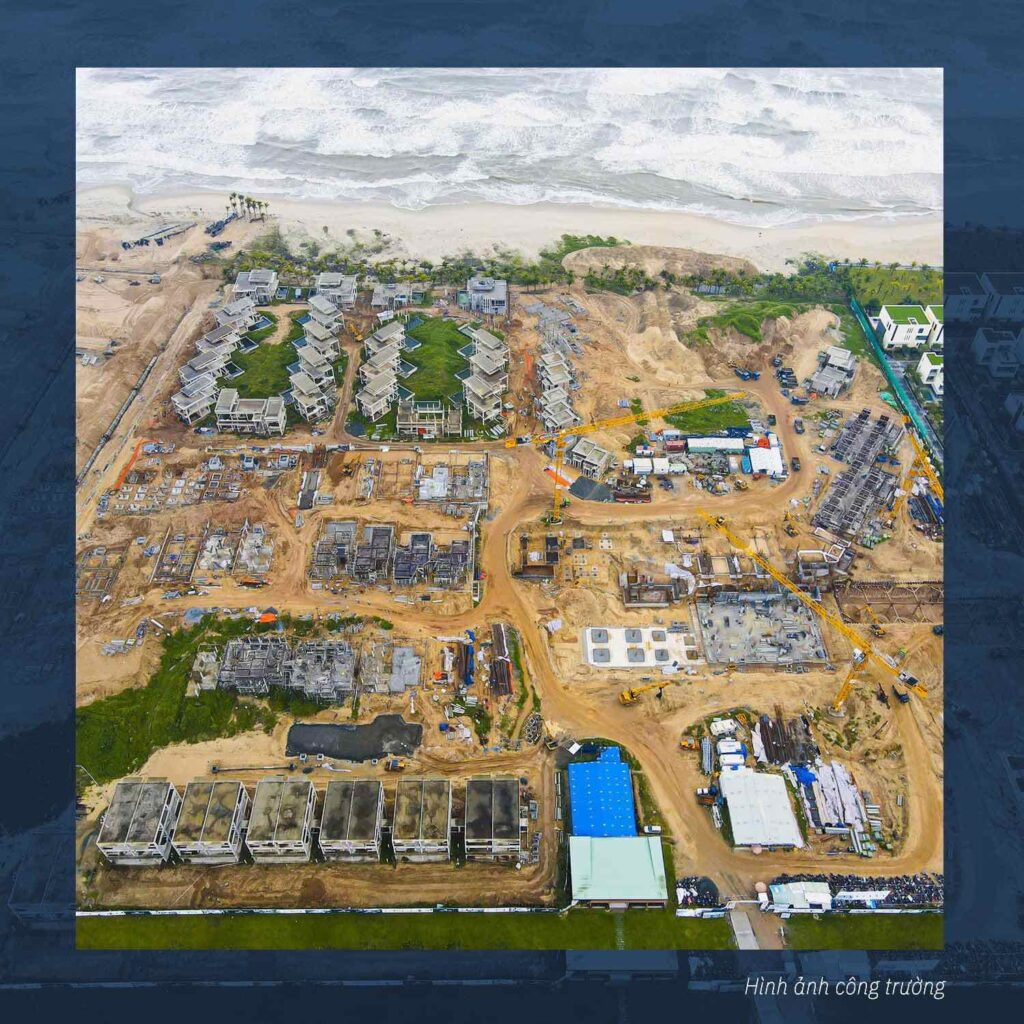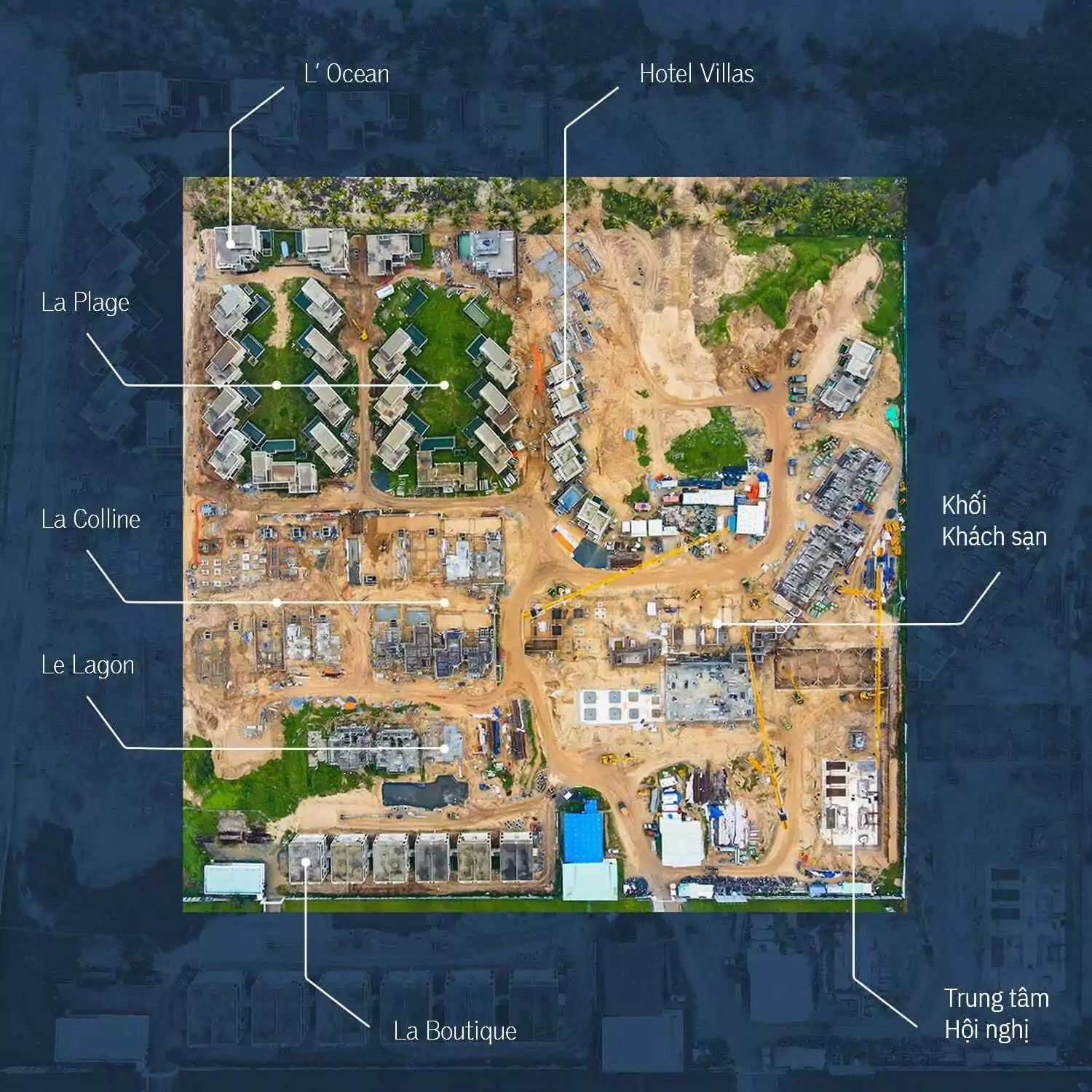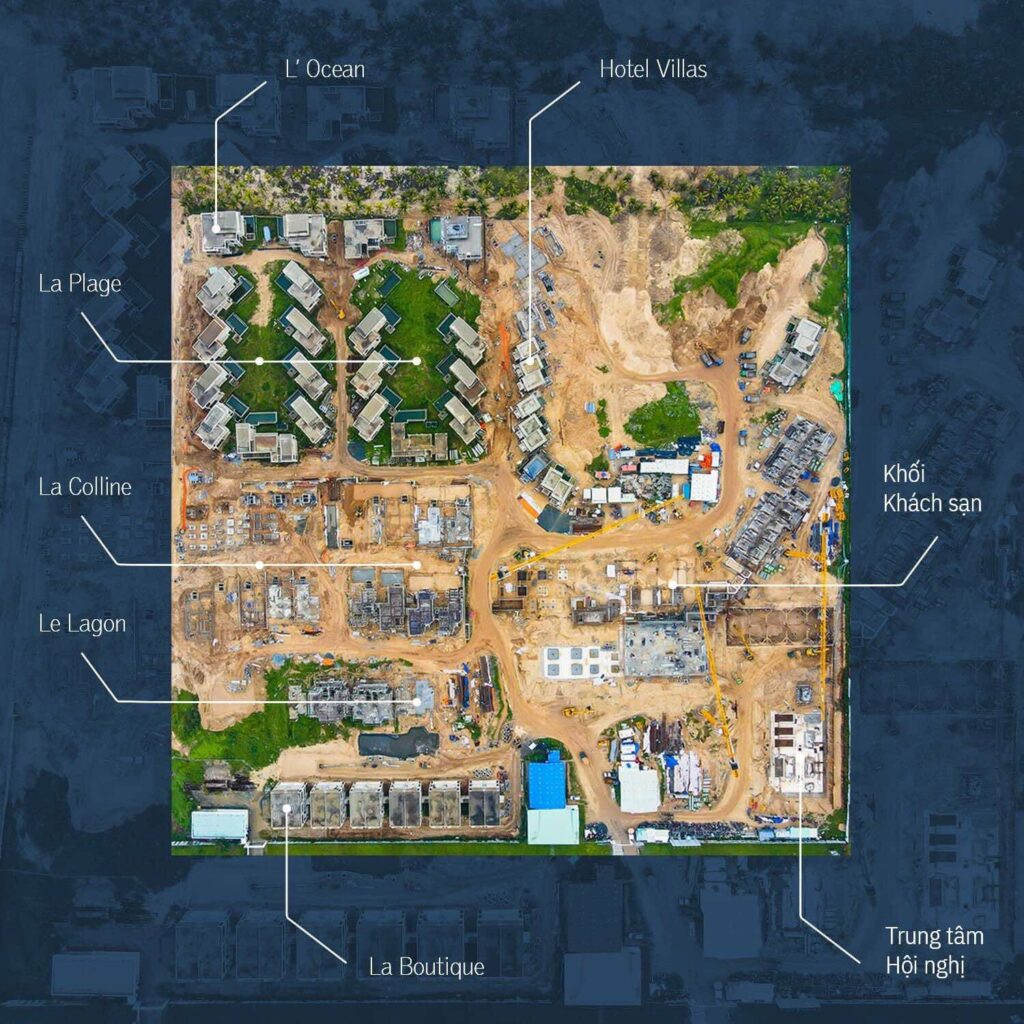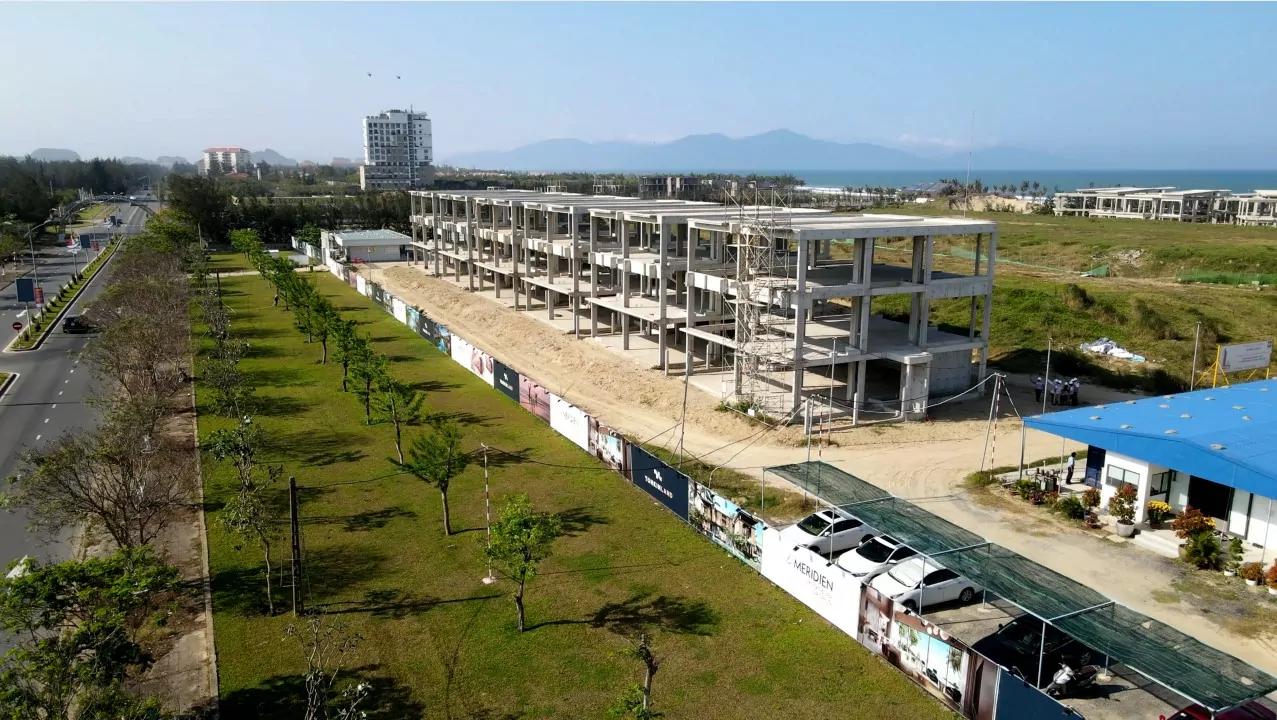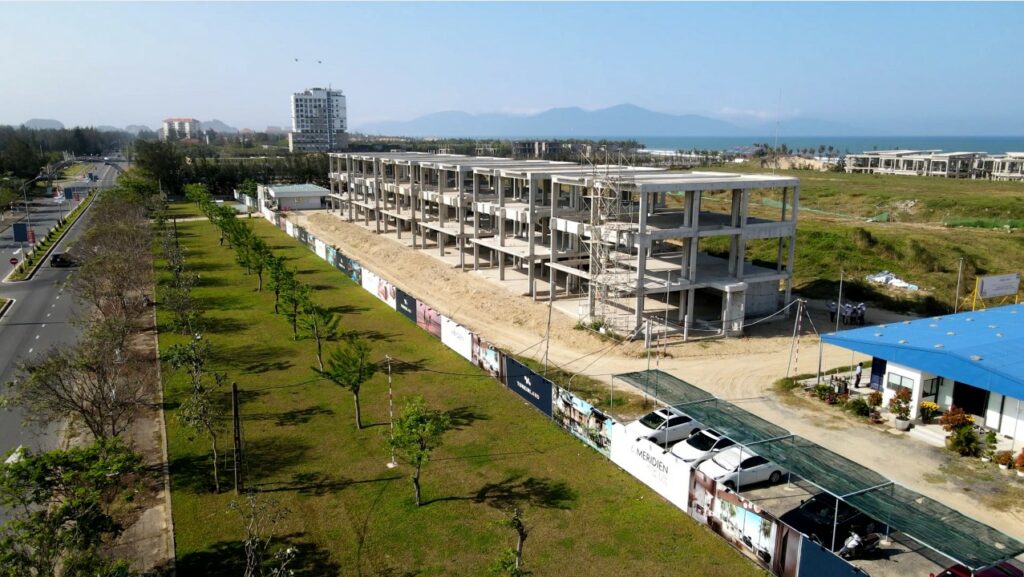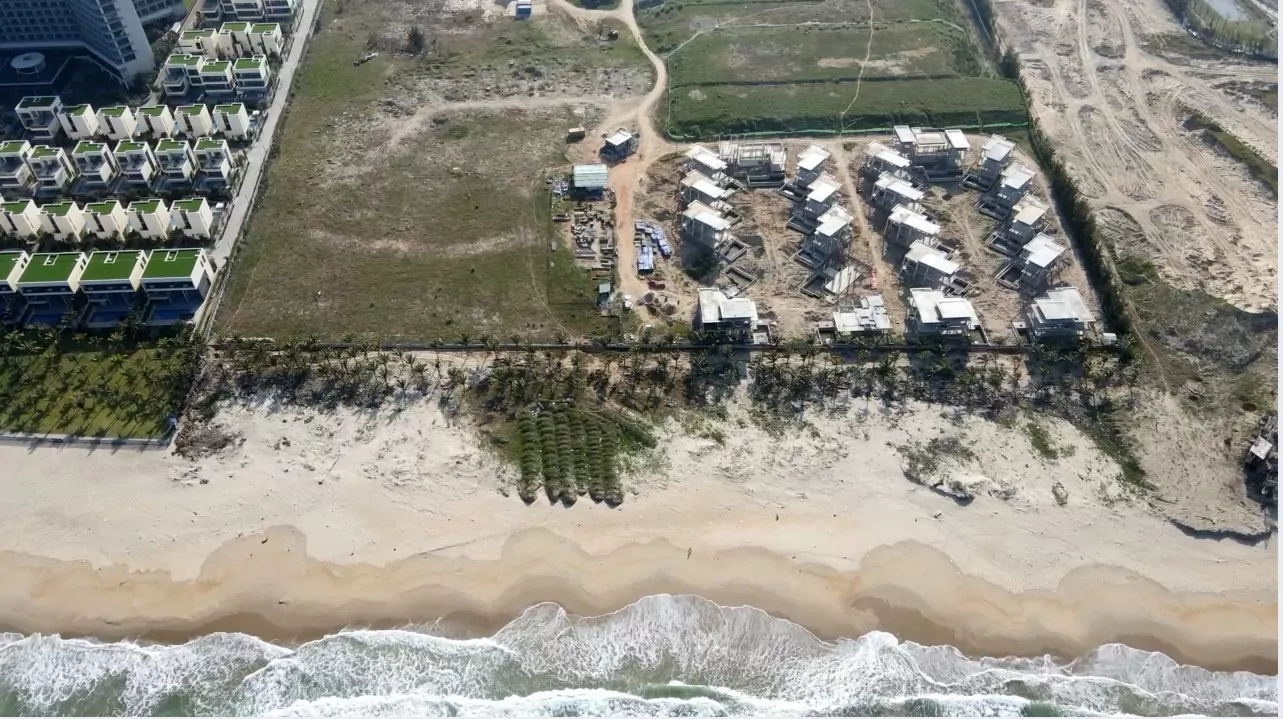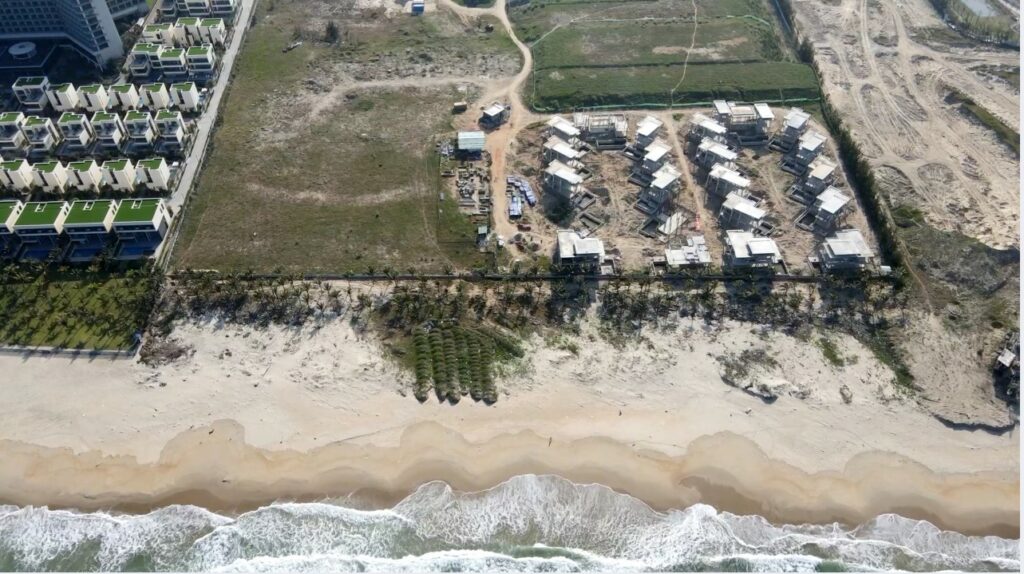 Price and Sales policy of the Le Meridien Da Nang:
The villas for sale at the Le Meridien Resort & Spa Da Nang are expected to come with prices from 28-45+ billion VND (~USD1.3m-2.2m+) per unit depending on the type of the villa and the location within the project.
Proposed payment schedule for villa buyers in the Le Meridien Da Nang:
Buyers at Le Meridien Da Nang at Early Bird program has a total of 12 installments after paying a Deposit of 300 million VND for each villa. 
About the developer, management company and the brand name of the Le Meridien Da Nang:
Developer: Tonkinland
With more than 10 years of operation, Tonkin Land, formerly MBLand & Tonkin Properties, has made continuous development steps and breakthrough growth with real estate projects stretching from North to South, really leaving its own mark through the chain of real estate projects from high-end apartments and high-rise buildings. Currently, MBLand & Tonkin Properties is promoting resort real estate development.
Management Company: MARRIOTT International Hotel group
Le Méridien brand is a member of the world's largest group of hotel management and operations Marriott International. The formation process of Le Méridien is as follows:
The original founder of Le Méridien was the airline Air France, founded in 1972. The first product was the Le Méridien Etoile hotel in Paris (France), the original goal was to create a second home for airline customers.
Up to now, Le Méridien has owned more than 100 hotels and spans continents from Europe, America, Africa, Asia, North America, etc. 
The largest hotel management unit in the world. Established in 1957 with more than 30 hotel brands, More than 7,000 hotels are operating in 131 countries with more than 1.3 million rooms (June 2019). In which, more than 100 Le Méridien branded hotels worldwide.
Le Meridien Brand in Vietnam: 
From the first hotel named Le Méridien Etoile in Paris (France), Le Méridien now covers 35 countries with more than 100 large and small projects. After many changes of owners, Le Méridien brand joined the system of 30 brands of Marriott International Group. Most Le Méridien projects are located in urban areas, city hotspots, and resort locations…
The unique feature of the projects bearing the brand's name around the world is an aesthetic that blends European inspiration and mid-20th century modern aesthetics, combining local cultural features.
Le Méridien Saigon remains a great choice for visitors to Ho Chi Minh City, known for its chic atmosphere, and proximity to delicious restaurants and popular tourist attractions. 
In particular, Vietnam is the first country in Asia where Le Méridien manages and operates a resort project called Le Méridien Danang Resort and Spa.
Presentation of Le Meridien Resort & Spa