Week 51/2021 – Central Vietnam Real Estate News Summary

In this weekly or sometimes bi-weekly news flash – CVR: Central Vietnam Realty will provide a choice of articles from mainly Vietnamese media sources related to the real estate market in Vietnam.
We will be focusing on issues related to Da Nang and Hoi An, while also looking at national news and their possible impact on Central Vietnam's property market.
You will find a summary, a link to the source as well as CVR's take on the article.

We believe that local knowledge is the key to making the best possible decision and that's what we offer to all our clients.

"CVR: Western Management – Local Knowledge"

 

1. Shophouse Maison De Ville "sold out" in the first release.

 
Shophouse Maison de Ville by Hoian d'Or got off to a great start with impressive results in the phase 1 announcement event.
On December 19, the ceremony to announce phase 1 of the Maison de Ville subdivision of the Hoian d'Or project complex took place at Sheraton Grand Danang Resort, leaving many positive impressions on customers. The event attracted the attention of nearly 500 potential investors and reaped brilliant results with a series of successful transactions.
Read more: Hoian d'Or Project Sneak Peek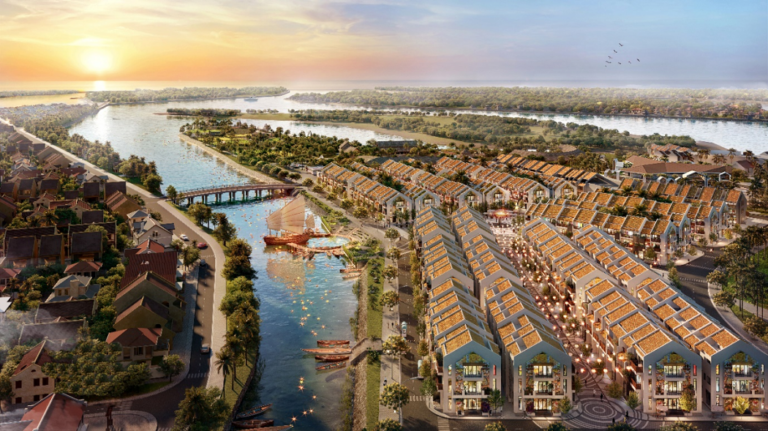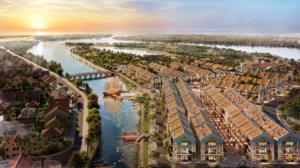 Sharing the reason for choosing to develop the project in Hoi An city, Mr. Vu Van Thanh, General Director of Con Bap Ecotourism Co., Ltd – the representative of the investor said: "Phu Hoi is a city. The heritage is small but possesses many advantages and great potential for tourism development".
The outstanding profitable business and investment prediction are also specifically analyzed by the representative of the investor through calculations and actual numbers, helping investors to rest assured to put down money at Maison de Ville shophouse. Immediately after, a series of transactions was "closed" at the event, showing the great attraction of the project.
After the morning announcement ceremony, the guests continued to participate in the actual project visit program to verify first-hand the location and impressive construction progress of Hoian d'Or. This is also an important "catalyst" to help many investors carefully put aside their doubts to make decisions.
Considering an investment in 2021? Whatever the requirement, we provide our clients the highest standard of service tailored to their specific needs and always stay ahead of the curve. Reach out to us today!
Source:https://batdongsan.com.vn/tin-thi-truong/shophouse-maison-de-ville-chay-hang-ngay-trong-dot-cong-bo-dau-tien-ar108126
2. More than 3500 apartments in Thu Thiem golden land have no buyers
In Thu Thiem New Urban Area (Thu Duc City), there is currently an adversarial situation in which there is a land lot of more than 2.4 billion VND / m2 purchased at auction, but there are rows of apartments on the "golden land" in the area. This area is sluggish, has been for sale for many years, but no one has bought it.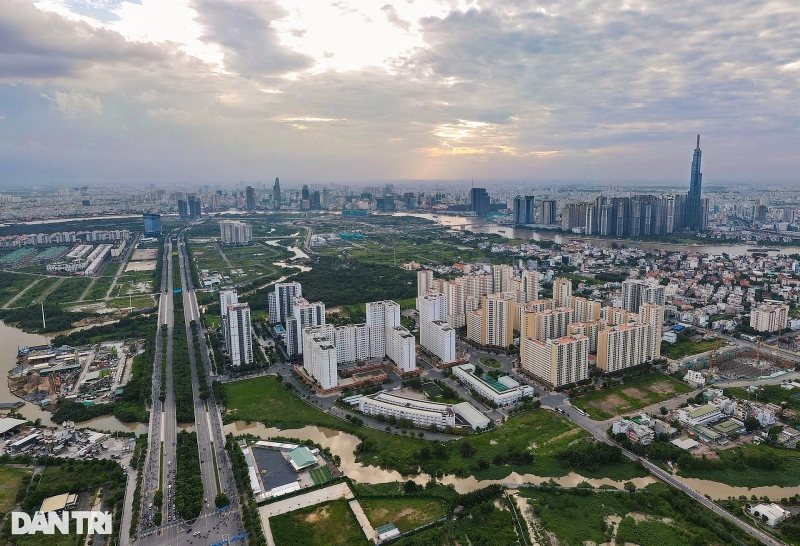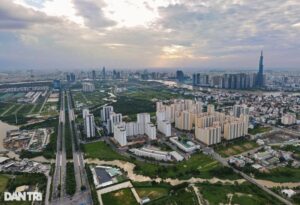 That is the Binh Khanh resettlement area located on Mai Chi Tho street (Thu Duc city). Completed in 2015, the Binh Khanh resettlement area covers an area of 38.4 ha, including 12,500 apartments for on-site resettlement for households in 5 central wards of Thu Thiem New Urban Area. The project owns a prime location in the Thu Thiem peninsula, next to the Mai Chi Tho backbone route connecting the center of Ho Chi Minh City through the Thu Thiem tunnel to Thu Duc city.
Ho Chi Minh City has many times brought thousands of these apartments to auction but no buyers. For the first time in 2017, the auction price was about 9,000 billion VND. The second time in 2018, the auction price was 9,100 billion VND. The proposed price for the third auction is 9,900 billion VND, about 900 billion VND higher than the initial starting price. On average, each apartment costs more than 2 billion VND/unit.
After 6 years of completion, the project is still empty of people. In the face of the complicated situation of the Covid-19 epidemic, Ho Chi Minh City used many of these resettlement apartment blocks as a field hospital for Covid-19 treatment and a concentrated isolation area for thousands of people.
Importance: Ho Chi Minh city will bring these apartments to auction in the coming time to sell, which is not easy as the building itself is old and needs fixing, solving this will help the city to get a lot of money back.
Not everybody wins the game of real estate investment. It would be better to do investment with well-informed projects which have adequate paperwork and choose those which had the pink book issued. A stronger and more transparent market means more opportunities! Considering investing in a new construction development project in Central Vietnam? Contact the CVR team for more information on current and upcoming opportunities.
Source:https://realinsider.vn/hon-3500-can-ho-tren-dat-vang-thu-thiem-ban-khong-ai-mua-a3617.html?fbclid=IwAR3sQJoJoLjJbq_qPqx50IpUuKwvS15987ljSbRLgG6OJSA6MQ_WIrfGi5o
3. Three reasons to buy a house before Tet, if you know how to take advantage, buyers "win both ways"
The end of the year is the golden time to buy a house with the hope of making a profitable investment for the next year.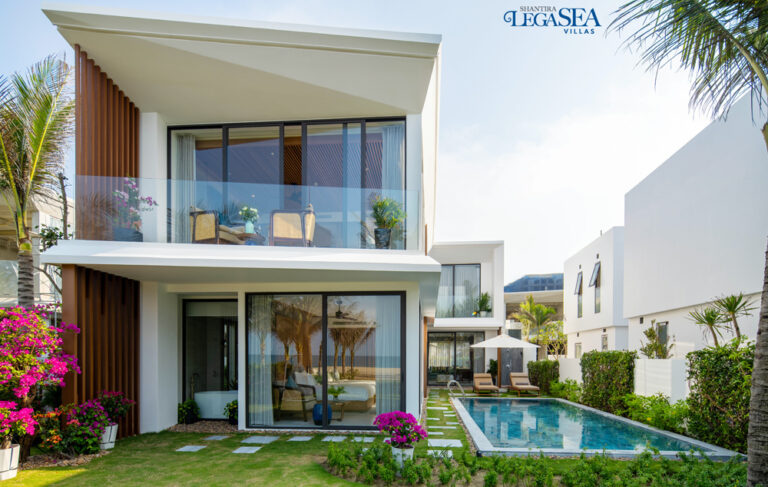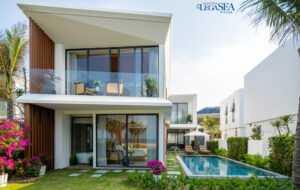 Can get a better price than expected: At this time, there are often many attractive sales policy incentives from sellers such as direct discounts on the sale price or free gifts. In addition, the need to urgently liquidate assets at the end of the year is also an opportunity to help investors "hunt" houses at attractive prices.
Less competition, more choices: Usually, people will have less psychology to buy a house at the end of the year because of the mentality of accumulating financial resources to welcome the new year and the preparation work is quite busy. If going against the majority, in addition to being able to buy a cheap house, buyers also reduce competition and easily choose to buy a house they like.
Enjoy many year-end incentives from the bank: In order to promote credit growth at the end of the year, banks often offer preferential interest rates to support homebuyers.
Related: Shantira Hoi An Beach Resort & Spa: Year-end Sales Promotion & Construction Progress 2021
However, everything has two sides, so buying a house before Tet also has some disadvantages. For example, the products that are subsidized are mostly out of stock due to some reasons such as not being priced or being in dispute, or unclear legality. Therefore, buyers need to look carefully before making a decision to avoid future disputes.#
At CVR we offer our clients the best in commercial real estate sales and leasing in the Central Vietnam marketplace. We have assisted a wide range of businesses, from IT companies to Industrial warehouses. Thinking about moving your current business or opening a new business in Da Nang or the surrounding area? We can help!
Source:https://cafef.vn/3-ly-do-de-mua-nha-truoc-tet-neu-biet-tan-dung-nguoi-mua-loi-ca-doi-duong-20211221093232191.chn
4. Exemption from quarantine is being proposed
Embassies of some countries have requested Vietnam to exempt from quarantine those who have had enough vaccine doses or have recovered from the disease and have a negative PCR test.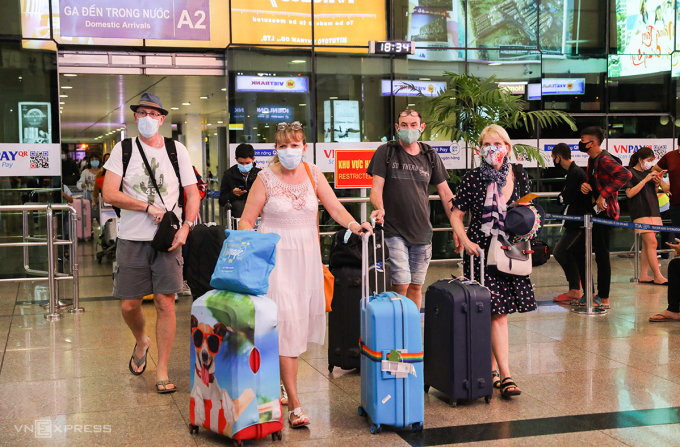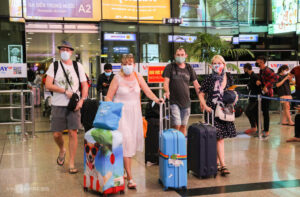 On December 22, Deputy Minister of Transport Le Anh Tuan worked with diplomatic missions of a number of countries such as Singapore, Japan… to discuss measures to promote the implementation of the restoration plan. resume regular international commercial flights.
From January 1, 2022, Vietnam is expected to organize regular international flights with markets with high safety factors including Beijing/Guangzhou, Tokyo, Seoul, Taipei, Bangkok, Singapore, Vientiane, Phnom Penh, San Francisco/Los Angeles. Operating frequency of 4 flights per week for each market, it is expected that the number of visitors entering Vietnam will be about 14,000 people per week.
In the coming time, the Ministry of Transport will continue to work with the diplomatic missions of relevant parties to negotiate a plan to resume regular international passenger flights.
Why it is important: The implementation of this plan will contribute to promoting economic cooperation between Vietnam and other countries as before, facilitating travel, business, and visiting relatives of people and businesses.
Interested in investing in Vietnam? We cooperate with local and international brands to offer our clients the best opportunities available. Contact our sales team for more information today!
Source:https://vnexpress.net/de-xuat-mien-cach-ly-nguoi-nhap-canh-4407181.html
5. The warehousing segment in industrial real estate "lights up" during the epidemic season
According to experts, before the explosion of e-commerce, Vietnam's logistics and warehousing industry had many opportunities for development.
The COVID-19 pandemic has spurred the growth of the online ecosystem, led by the e-commerce industry.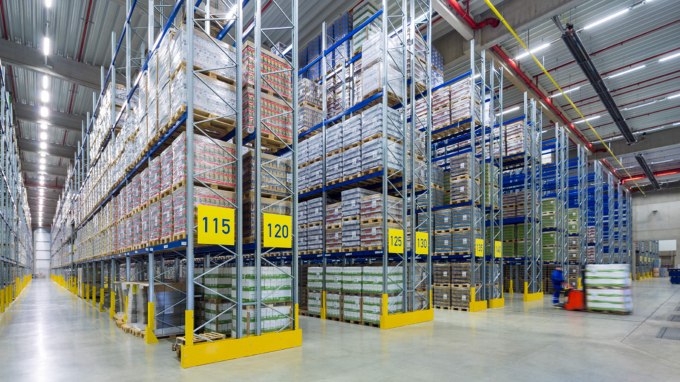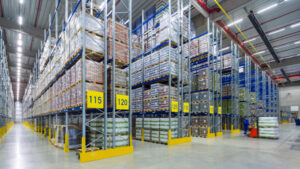 With the explosion of online business, more and more businesses are looking for industrial real estate to provide warehouse logistics services with more advanced and efficient technology, such as last-mile delivery ( last-mile) and value-added services. This has helped the logistics industry in Vietnam have many opportunities for development.
According to Agility's calculations, Vietnam is one of the top ten emerging Logistics markets in 2021 with the fastest growth among the top 50 countries, reaching an index of 5.67. The compound annual growth rate (CAGR) is 7% from 2021 to 2026.
However, the domestic market has to face stiff competition from foreign companies as this is a group of enterprises with lower output but accounting for 75% of revenue.
In order to welcome the new wave of investment into Vietnam, industrial projects must carefully evaluate the overall planning and development options in relation to the actual needs of the market.
Why It's important: This segment is still very potential to exploit. If investors know how to seize the opportunity early, they can have a great competitive advantage in the future.
Check out: Expanded Hoa Khanh Industrial Park in Da Nang city
Our expert knowledge of both the property market and business environment ensures our clients are provided the best advice throughout the process. In today's constantly changing market, buyers face an array of complex challenges and new opportunities. We can help!
Source:https://congluan.vn/phan-khuc-kho-bai-trong-bat-dong-san-cong-nghiep-bat-sang-trong-mua-dich-post172892.html
6. Covid cannot stop the price increase of real estate
Despite the impact of the epidemic, many segments of the real estate market are still bullish.
In the apartment segment, the selling price of primary apartments will continue to increase in the future. Prices are expected to continue to increase due to rising land costs, escalating construction costs, many new products in the higher segment, stable demand and temporarily limited supply.
In which, the selling price of primary apartments in Hanoi increased by 16%, the selling price of primary apartments in Ho Chi Minh City increased by 17%.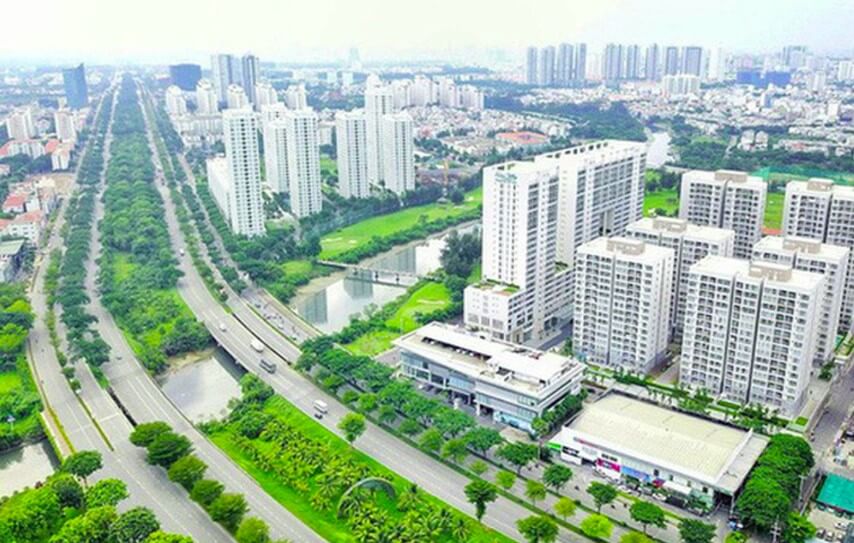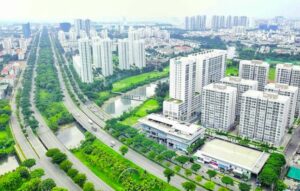 Specifically, in Hanoi, the selling price of villas has increased by 13%, townhouses by 4%, and commercial townhouses by 3%. Meanwhile, in Ho Chi Minh City, villas increased by 3%, townhouses by 17%, and commercial townhouses by 6%.
As for the resort real estate market, despite being heavily affected by the Covid-19 epidemic in the past 2 years, this segment still has positive developments.
In the past, the real estate market has created many "antibodies", by flexibly adapting to the "new normal" trend through digital transformation, changing business tactics with online sales channels to meet the needs of homebuyers.
Although resort real estate has faced difficulties and challenges in the past time, the speed of vaccination has been accelerated in Vietnam as well as the plan to reopen international flights in the near future which helps to recover and lever this segment.
A long-time investor in Phu Quoc said that the move to open tourism not only creates a great source of revenue for the local budget but also businesses operating in the fields of travel. Restaurant, hotel business, and the resort also benefit, thereby contributing to the recovery of business operations affected by the pandemic.
CVR is here to help you understand the trends of the market so you can make the best investment decisions. Our experience, highly regarded reputation and strong legal knowledge keep us at the forefront of the real estate industry. Interested in learning more about opportunities in Central Vietnam? Contact the CVR team today!
Source:https://cafeland.vn/tin-tuc/covid-khong-can-noi-da-tang-gia-cua-bat-dong-san-105388.html
For more news in Vietnam, Check out https://bizspective.com/news/
For Expat guides in Vietnam, check out https://bizspective.com/guides/
As always, CVR is at your service and happy to provide help anyways we can!

 

Contact Us today to find the real estate investment in Da Nang which is right for You