Week 10/2022 – Central Vietnam Real Estate News Summary

In this weekly or sometimes bi-weekly news flash – CVR: Central Vietnam Realty will provide a choice of articles from mainly Vietnamese media sources related to the real estate market in Vietnam.
We will be focusing on issues related to Da Nang and Hoi An, while also looking at national news and their possible impact on Central Vietnam's property market.
You will find a summary, a link to the source as well as CVR's take on the article.

We believe that local knowledge is the key to making the best possible decision and that's what we offer to all our clients.

"CVR: Western Management – Local Knowledge"
1. What new criteria do buyers pay attention to when "buying" real estate?
What do home buyers like to have with their new home?
According to data from the report, 3 out of 5 survey respondents said that they have higher requirements for living space after the epidemic, although they did not attach too much importance to this factor before.
61% of homebuyers want their home to have a green campus, a garden, and a river.

45% tend to prioritize choosing real estate in suburban areas, which are not too crowded and have a more open environment.

46% accept leaving the inner city to look for a more spacious house, more space, and a large living area for the whole family.

In addition, 50% of survey participants predict that there will be a change in the choice of a residential area, the open suburban areas, large areas less crowded will attract more people to choose to live in the next few years. 
Another criterion that is very interesting to Vietnamese homebuyers is utilities such as children's playgrounds and study areas: 
58% of respondents said that they want to buy real estate in projects or urban areas with a play area, a learning area for children.

50% want to buy a house near shopping centers and restaurants. 

49% want real estate to have a garden, sports area, and the house must-have elements of natural light and ventilation.
More than half of survey respondents consider owning a house near hospitals and pharmacies as a very important factor. These trends are increasing strongly in the group of home buyers who have middle-class incomes from 20-40 million VND/month.
CVR is here to help you understand the trends of the market so you can make the best investment decisions. Our experience, highly regarded reputation and strong legal knowledge keep us at the forefront of the real estate industry. Interested in learning more about opportunities in Central Vietnam? Contact the CVR team today!
Source:https://batdongsan.com.vn/tin-thi-truong/nhung-tieu-chi-moi-nao-nguoi-mua-quan-tam-khi-tau-bds-ar108484
 

2. What do real estate experts predict about real estate prices if high inflation occurs?
When inflation occurs, real estate is a safe haven investment channel, of course, the cash flow will pour into this place. In terms of economics when inflation occurs, investors around the world will anchor in channels such as gold, oil, and real estate. However, experts suggest that if inflation occurs, the higher the interest rate, the buyer's ability to pay will be limited. Thus, when purchasing power is limited, the liquidity of real estate will become difficult.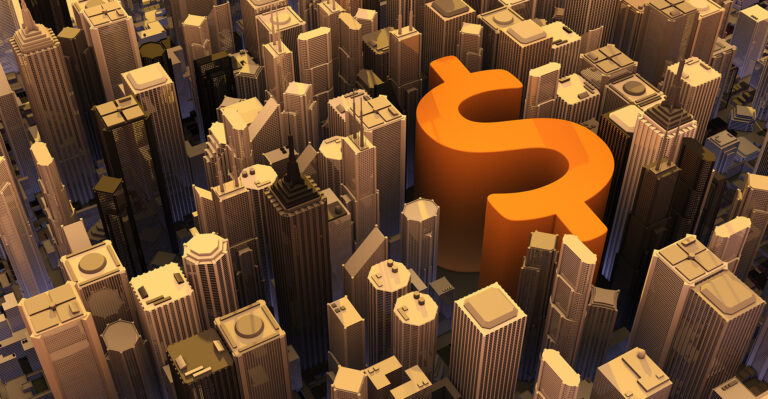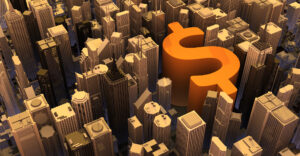 Many people are concerned about the Fed raising interest rates, but now there is uncertainty in the world related to tensions between Russia and Ukraine. With such uncertainty, it is clear that other assets are affected very strongly. First, financial markets were shaken. Therefore, people will find shelter assets that can withstand problems caused by inflation, rising oil prices… And real estate will continue to be a haven. 
When going at different times, different inflation levels, the movements can be opposite. One is inflation according to expectations, the correct answer is, real estate will increase. Second, inflation that exceeds expectations leads to different chain reactions, negatively affecting real estate.
Why it is important: Experts have assisted readers in evaluating and analyzing two-way scenarios in order to determine whether or not to invest in real estate when inflation happens.
Interested in learning about investing in Central Vietnam? With a decade of experience, we're your number one resource for residential and commercial real estate opportunities in and around Da Nang. Contact the CVR team today
Source:https://cafef.vn/chuyen-gia-dia-oc-du-bao-gi-ve-gia-bds-neu-lam-phat-cao-xay-ra-20220307163204779.chn
3. International brands enter the resort market
64 hotel brands have landed in Vietnam's resort market and possibly more in the near future with the policy of promoting tourism recovery.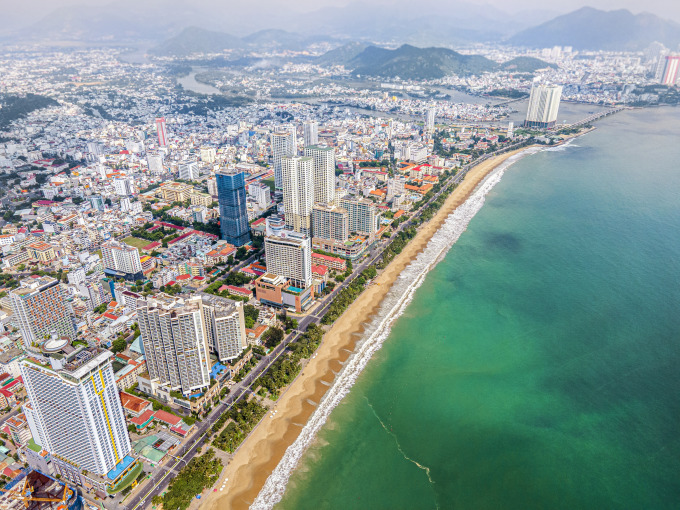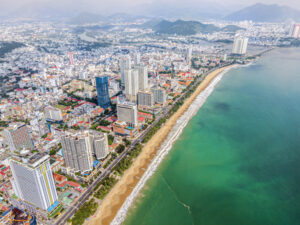 According to the recent statistics, as of February, about 64 regional and international hotel brands have been present in Vietnam. This number is expected to continue to increase in the coming quarters.
Representing this wave is the strategic cooperation deal between Vinpearl Joint Stock Company and Meliá Hotels International Hotel Group. Vinpearl will cooperate to transfer the management rights of 12 hotels and resorts to Meliá Hotels International. Accompanying with international operating units helps hotels to reach a wider customer base, especially the foreign guest market.
Resort investors start to understand the role and value of international brands in the operation of projects.
In 2022, many international-branded hotel projects are expected to come into operation in familiar tourist markets such as Regent Phu Quoc, Voco Hotel Da Nang, Best Western Plus Marvella Nha Trang, Radisson Resort Phan Thiet, Mercure Dalat…
The presence of international brands will create momentum for the region's development, help attract more investors and contribute to increasing the region's identity as an international destination in the future.
As Da Nang continues to develop into a major economic center and international destination, the city is also home to some of the most stunning luxury resorts in the country. CVR can help you find suitable real estate projects that fit your specific needs whether it's from international chains to boutique properties. Contact CVR today!
Source:https://vnexpress.net/thuong-hieu-quoc-te-do-bo-thi-truong-nghi-duong-4435330.html
 

4. Real estate tax tightening: Fear of causing a stir in the real estate market!
Besides the opinion in favor of taxing real estate for the reason of anti-speculation and price increase, many experts also warn that the tax can have a negative impact on the real estate market and the economy, which should not be discussed right now.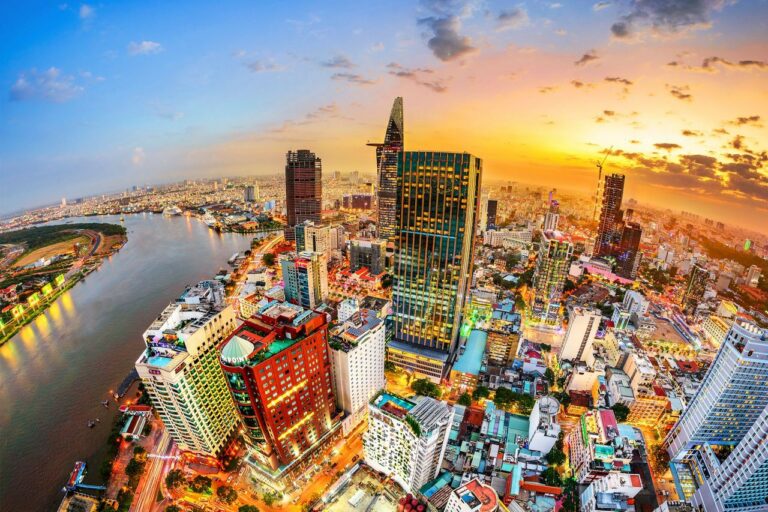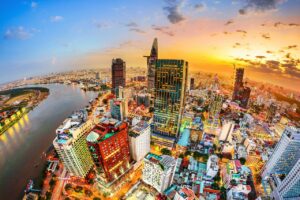 Although there are many opinions that agree on taxes, there are also many opinions calling for caution when taxing, and there needs to be a framework to avoid confusing the market.
Some experts also said that researching and adjusting taxes in the context of the economy is still difficult, heavily affected by the Covid-19 pandemic and current geopolitical tensions need to be careful.
Many real estate businesses are also worried that the tax will have a strong impact on house prices. Housing prices on the market will continue to rise if they have to bear more property taxes because all taxes and fees eventually "run" into the price.
Importance: We need to build a step-by-step approach, not creating a sudden shock that will destroy the market's development opportunities. 
Source:https://cafebiz.vn/siet-thue-bat-dong-san-lo-ngai-tao-cu-soc-cho-thi-truong-20220309162418552.chn
5. Is the new bridge project worth over VND 274 billion going to benefit real estate near Da Nang and Quang Nam?
Mr. Le Trung Chinh – Chairman of Da Nang City People's Committee has just signed Report No. 21/TTr-UBND on the investment policy of Quang Da bridge project and bridge leading road, in Hoa Vang dist (Da Nang city) and town Dien Ban commune (Quang Nam province).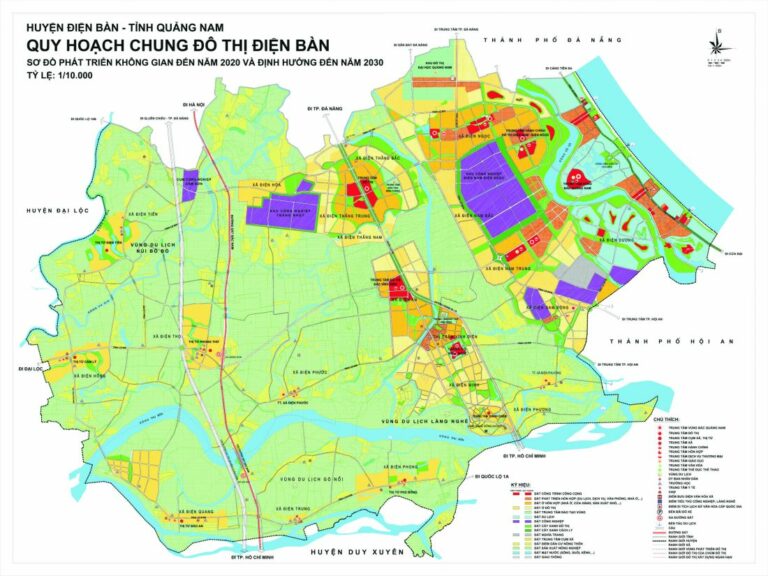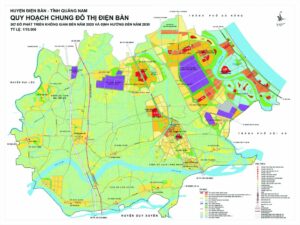 Accordingly, the project implementation site is in Hoa Vang dist and Dien Ban town. The total investment of the project is more than 274 billion VND, from the city budget, with the implementation period from 2022 – 2026.
The investment and construction of Quang Da bridge and the leading road leading to the bridge connecting the northern ring road of Quang Nam, and the transport connection between Hoa Vang district and Dien Ban town.
Besides, the project investment also aims to strengthen the cooperation and development between Da Nang city and Quang Nam province
The investment and construction of the Quang Da bridge will increase the land value of Hoa Vang and Dien Ban in the coming time. This is the golden time to invest to catch the price increase.
Source:https://cafeland.vn/tin-tuc/bat-dong-san-vung-giap-ranh-da-nang-quang-nam-se-huong-loi-tu-du-an-cau-hon-274-ty-dong-sap-duoc-phe-duyet-107327.html
6. Why is it not easy for foreigners to own a house in Vietnam?

 
The number of projects allowed to be owned by foreign organizations and individuals is increasing day by day, but so far, the number of foreigners buying less than 1% and only a small part has been granted a "pink book".
Read more: Buying property in Vietnam as a Foreigner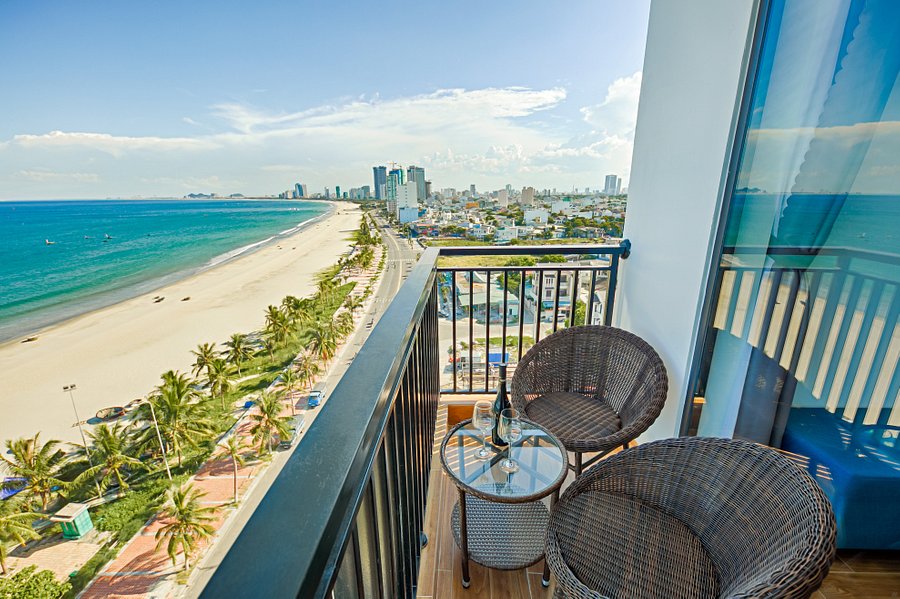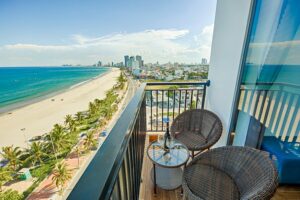 In particular, the inconsistency in the Law on Housing 2014 and the Law on Land 2013 has resulted in the fact that foreign individuals owning houses in Vietnam are not clearly defined as having the right to use the land area which is used for construction. If you do not have the right to use the land as prescribed by the Land Law 2013, when selling the house to a foreign individual, you can sell the house attached to the land use right as prescribed in Clause 1, Article 19 of the Law on Real Estate Business 2014.
Another shortcoming was pointed out by lawyer Tran Duc Phuong (Ho Chi Minh City Bar Association), according to Clause 2, Article 76, Decree 99/2015/ND-CP, foreign organizations, and individuals can only establish owning in the area where the housing project is located, through 3 forms of transactions to establish ownership: buying a house directly from the investor by means of a purchase and sale contract; buy a house from a foreign individual or organization that has been granted a certificate; receive the inheritance, a gift from individuals, households or organizations in the prescribed amount in the area.
Also because of the words of the Housing Law, it leads to the understanding that foreigners are only allowed to buy houses from investors (houses to be formed in the future) and houses that have been issued with certificates, but not as transfer recipients of the current house purchase and sale contract formed in the future.
To avoid this problem, investors often cancel sales contracts, cancel value-added invoices and then sign new sales contracts with foreigners.
Interested in buying a home in Central Vietnam? With a decade of experience, we're your number one resource for residential and commercial real estate opportunities in and around Da Nang. Contact the CVR team today!
Source:https://cafeland.vn/tin-tuc/vi-sao-nguoi-nuoc-ngoai-khong-de-so-huu-nha-tai-viet-nam-90340.html
As always, CVR is at your service and happy to provide help anyways we can!

 

Contact Us today to find the real estate investment in Da Nang which is right for You