Week 02/2022 – Central Vietnam Real Estate News Summary
In this weekly or sometimes bi-weekly news flash – CVR: Central Vietnam Realty will provide a choice of articles from mainly Vietnamese media sources related to the real estate market in Vietnam.
We will be focusing on issues related to Da Nang and Hoi An, while also looking at national news and their possible impact on Central Vietnam's property market.
You will find a summary, a link to the source as well as CVR's take on the article.
We believe that local knowledge is the key to making the best possible decision and that's what we offer to all our clients.
"CVR: Western Management – Local Knowledge"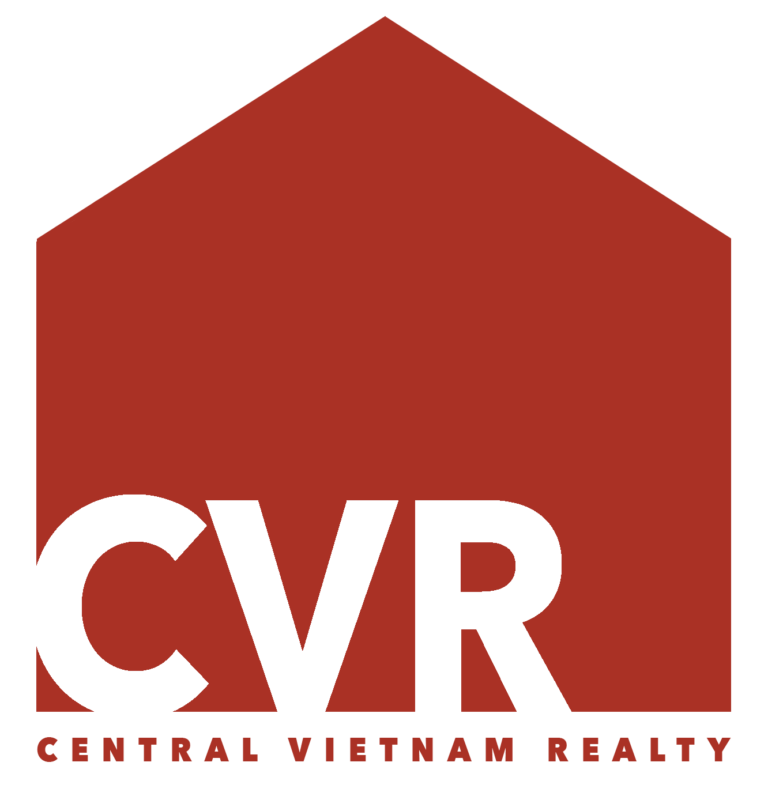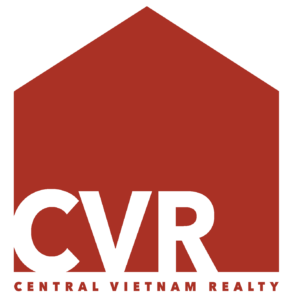 1. Will the land make waves in 2022?
According to big data from Batdongsan.com.vn, if we take the three big markets representing the North, Central and South regions, respectively, Hanoi, Da Nang and Ho Chi Minh City, the amount of interest in land plots at the end 2021 is almost as high as May 2021 – the time before the 4th Covid-19 outbreak broke out. This shows that the land plot segment has had a very decent recovery and growth as soon as the epidemic is gradually pushed back.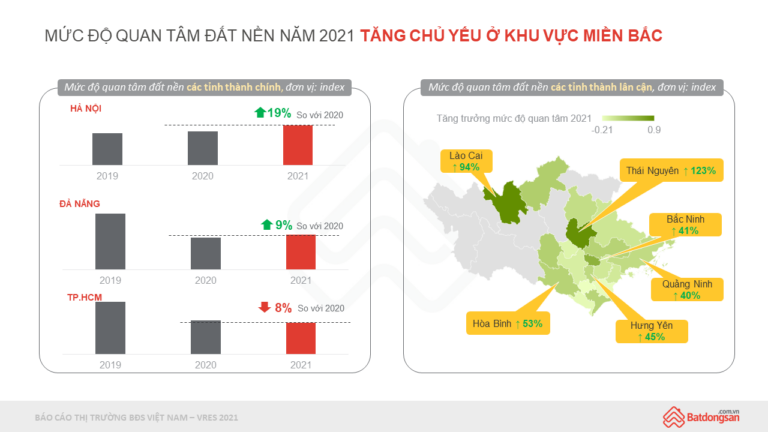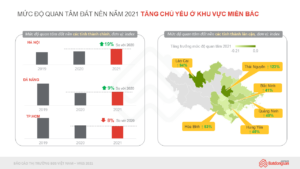 Looking at each location, compared to 2020, the interest in the real estate market in Hanoi increased 19%, Da Nang increased 9%, Ho Chi Minh City alone decreased slightly by about 8% due to a long period of blockade and distance. In the northern region, in addition to focusing on the Hanoi market, many other provinces and cities also recorded a good level of interest in land development such as Bac Ninh, Thai Nguyen, Hung Yen and Vinh.
Similar to the market research report for the first quarter of 2021, Batdongsan.com.vn takes the core areas representing the North, Central and South regions as the center to compare and evaluate the growth of the land segment background in 2021.
Specifically, with the northern provinces, if Hanoi is the center, within a radius of 50km, 100km, the fluctuation of land prices has increased very sharply, there are areas that recorded an increase of more than 100% in Hoa Binh.
With the central provinces, if Da Nang is taken as the center, within a radius of 30km, 80km, the level of land price fluctuation is also very noticeable, such as in Hue increasing by more than 70%, Quang Nam by more than 30%.
With the southern provinces, if Ho Chi Minh City is taken as the center, within a radius of 20km, the price will increase by 20% or more, there are even areas with 80-90% growth like Dau Tieng (89%).
Thus, in 2021, the interest in land plots grew very well. Notably, the number of people searching for planning information at the end of the year accounted for nearly 80% of that in the beginning of the year. Each region recorded good growth interest and growth with the common point being that the price level increased and created a new price base higher than 2020. This information is an indicator that land plots may be a segment that creates a new market wave in 2022.
Interested in learning about investing in Central Vietnam? With a decade of experience, we're your number one resource for residential and commercial real estate opportunities in and around Da Nang. Contact the CVR team today
Source:https://batdongsan.com.vn/tin-thi-truong/dat-nen-se-tao-song-trong-nam-2022-ar108241
 

2. Reasons why you should invest in land: Unlike a house, land doesn't break down, doesn't need to be renovated, it just sits there and quietly increases in value

 
Buying land or investing in land is not a new concept, but not everyone understands it well. There are many people who have never even thought of buying land. Not having money is one reason, the bigger reason is that they don't know how to own a piece of land, and even less understand that investing in land is a smart strategic strategy to diversify portfolios of individual investment.
Investing in buying land offers a multitude of options and opportunities. Unlike many other investments, buying land is a tangible investment, you can pass it on to the next generation or decide to sell it when the market is right.
Following are the reason for buying land:
Land is a finite resource
Land is a tangible resource
Land is an investment…peaceful
Land is a "hands-free" investment
Land does not generate marginal costs
Land is a suitable investment for long-term keeping
Land investors can call their own capital
Soil has flexibility
Land is a less competitive market
 
Importance: Buying land and waiting for it to increase value is a good lesson through generations.

For example, the land in

the Hoa Xuan area in Da Nang, Vietnam, was first sold in 2012-2013 with a price of 350 million vnd/lot of 100sqm , now from 3.5-4.5 billion VND depending on location.

Check out:

As Da Nang continues to develop into a major economic center and international destination, CVR can help you find suitable real estate that fits your specific needs whether it's for a business or new home. Interested in learning about opportunities in Central Vietnam? Contact the CVR team today!

Source:

https://cafebiz.vn/ly-giai-vi-sao-nen-dau-tu-vao-dat-khong-giong-nha-dat-khong-bi-hong-khong-can-cai-tao-no-nam-do-va-im-lang-tang-gia-tri-20220108013145888.chn

 

3. [Update] Bank home loan interest rate in January 2022: 5%/year the lowest

 

Entering the new year, home loan interest rates, in general, have not changed, the interest rate bracket continues to remain stable in the range of 5%/year – 8.99%/year.

In the first month of 2022, the home loan product package at PvcomBank continued to remain at the lowest level of only 5%/year. This interest rate is only applicable for the first 6 months of the loan, when the preferential period expires, the interest rate will be fixed at 12%/year for the following months.

 

The bank with the second-lowest home loan interest rate is VPBank, TP Bank with a preferential interest rate from 5.9%/year with flexible terms. 

 

HSBC, Shinhan Bank, and BIDV together offer a loan interest rate of 6.2%/year.

 

In addition, homebuyers can also refer to a number of home loan programs from banks with the same relatively competitive interest rates such as Woori Bank (6.1%/year), Hong Leong Bank (6.1%/year), and Hong Leong Bank (6.1%/year). ,19%/year)…

 

Sacombank and VIB are currently two banks with high home loan interest rates in the month with interest rates of 8.5% and 8.3% respectively.

 

Bac A Bank continues to be the bank offering the highest home loan interest rate package, remaining at 8.99%/year. 

 

Conditions for home loans at each bank will be different. However, basically, all banks offer conditions such as: Customers who are 18 years or older, have good

credit scores

, stable income and guaranteed repayment ability.

4. The "antibodies" stimulate the real estate market

 

According to experts, there are many factors that will support the real estate market to prosper in 2022:

 
Vietnam's economy is forecasted to grow by 6-6.5% in 2022, if recovery programs are well implemented, it can increase to 6.5-7%. Positive economic changes will help real estate demand increase. In addition, the prospect of the real estate market also comes from many other factors such as rapid urbanization; supporting policies in the Housing Development Strategy 2021-2030 are being finalized; One of the three strategic breakthroughs is that infrastructure investment continues to be enhanced, public investment is also promoted more strongly; Legal problems of the project continue to be removed…
 

"The second type of 'antibodies' available in real estate businesses is a flexible response to the market. Businesses have been more proactive in responding to the epidemic, so operational efficiency has also changed more positively

 

The third "antibody" is to enhance digital transformation and apply technology to operational processes to reduce costs and create competitive advantages for most real estate businesses.

 
Why it is important: "

The 3 types of resistance that may be important above have helped businesses adapt and overcome difficulties caused by the pandemic, thereby promoting a more positive growth in the real estate market", the market in 2022 promises to explode again because the demand is still high and compared to other investment channels.

Interested in investing in Vietnam? We cooperate with local and international brands to offer our clients the best opportunities available. Contact our sales team for more information today!
 
5. Hoian d'Or makes its mark thanks to its green tourism development orientation

 

The news that Quang Nam will host the 2022 National Tourism Year with the theme "Quang Nam – A green tourist destination" is a premise for Hoi An's tourism industry to record a new step this year. Accordingly, Hoi An tourism aims to focus on developing sustainable green tourism while adding unique and attractive tourism products and services to attract tourists

Fully located on the heart of Con Bap island with the Thu Bon river surrounding it and only about 800 meters from the old town, Hoian d'Or cultural and ecological resort complex is expected to become an attractive destination for tourists. when coming to Hoi An in the future

Hoian d'Or follows the direction of efforts to preserve the natural beauties of the landscape, using environmentally friendly building materials. Creating a utility chain to help increase the connection with nature and raise awareness about environmental protection for visitors

Hoian d'Or attracts a large number of visitors to invest money and is also a plus point for tourists, especially international visitors in the future.

 

Hoian d'Or will be a piece connecting sustainable potentials, contributing to the transformation of Hoi An ancient town.

Read more:

Hoian d'Or – Project Sneak Peek | CVR

Source:

https://vnexpress.net/hoian-d-or-ghi-dau-an-nho-dinh-huong-phat-trien-du-lich-xanh-4413340.html

 

6. Solution to prevent real estate bubble

 

Experts warn of possible signs of a real estate bubble forming in the near future.

Firstly, the bad debt of banks is still a big problem. The handling of bad debt depends heavily on the real estate market because this is the collateral for 10 million billion credits.

Second, the scarce supply of land plots increases speculative sentiment. Trading was weak but prices were sky high, meaning supply and demand did not match.

Experts suggested the Government should support expanding the supply of real estate to the market so that a bubble does not occur. Otherwise, prices will continue to escalate in 2022. The upcoming support packages need to focus on the business and production sectors.

In addition, the author of the article also mentioned the need to develop a property tax law.

The Government requested the Ministry of Finance to study and propose some additional taxes related to the real estate market, such as property tax on housing, in order to stabilize the market, limit speculation, effectively exploit residential real estate and ensure the safety of customers, protect the interests of the State.

 

Why it's important: 

This is a good sign showing that the market is developing strongly despite Covid pandemic and the Vietnamese government is trying hard to make it more transparent and healthier.

Source:https://cafeland.vn/tin-tuc/giai-phap-de-ngan-bong-bong-bat-dong-san-106020.html

As always, CVR is at your service and happy to provide help anyways we can!

 

Contact Us today to find the real estate investment in Da Nang which is right for You