Week 52/2021 – Central Vietnam Real Estate News Summary

In this weekly or sometimes bi-weekly news flash – CVR: Central Vietnam Realty will provide a choice of articles from mainly Vietnamese media sources related to the real estate market in Vietnam.
We will be focusing on issues related to Da Nang and Hoi An, while also looking at national news and their possible impact on Central Vietnam's property market.
You will find a summary, a link to the source as well as CVR's take on the article.

We believe that local knowledge is the key to making the best possible decision and that's what we offer to all our clients.

"CVR: Western Management – Local Knowledge"
1. Residential real estate investment will be an upward wave in the period of 2022 – 2023
In the context of the world economic market as well as the Vietnamese market, with most of the evidence from countries in the US and Europe, real estate increased significantly, especially the US. In the past year 2021, the value of US real estate increased by approximately 30-40% in most segments of residential real estate. And in Vietnam, despite the difficult epidemic situation, residential real estate still tends to increase in many areas, especially the big cities and provinces of Vietnam.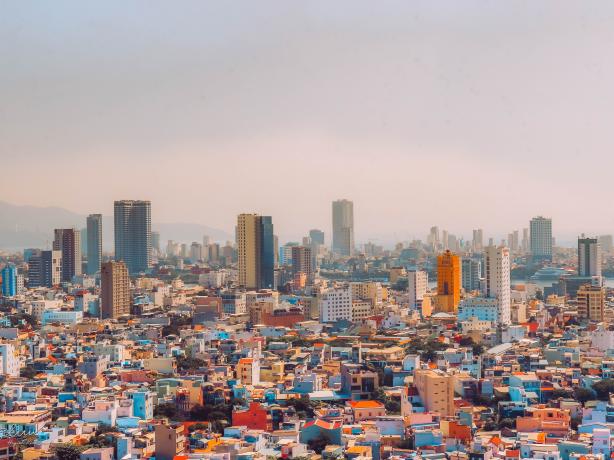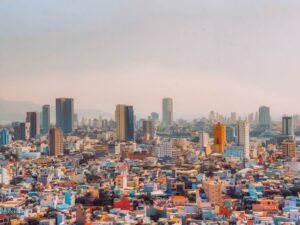 A key issue in real estate investment activities in Vietnam today is the land fund factor and legal issues. Investors are tending to expand investment assets as land funds in satellite cities around Hanoi, Da Nang, Ho Chi Minh City and Nha Trang.
For Vietnam's real estate market, after the financial, economic and epidemic crises, it seems that the investment pressure will be unleashed greatly. Currently, the epidemic makes it very difficult for the production, business and service sectors, so the cash flow will flow into the securities sector.  Securities and real estate are considered mutually exclusive. However, not everyone can invest in stocks, and so real estate is an opportunity. Real estate is a colorful story. 
In the year 2022 – 2023, given the difficulties in disease control, as well as the difficult economic growth rate, the money source in the economy is still there. Therefore, investment in securities and residential real estate will be the direction of the upward wave in 2022 – 2023.
It is important because, with an average GDP growth rate of approximately 6-7% over the past several years, Vietnam is being evaluated as an ideal destination for investment compared to other countries in the region, especially in the field of investment real estate market.
Interested in learning about investing in Central Vietnam? With a decade of experience, we're your number one resource for residential and commercial real estate opportunities in and around Da Nang. Contact the CVR team today
Source:https://batdongsan.com.vn/phan-tich-nhan-dinh/dau-tu-bds-nha-o-se-la-song-di-len-giai-doan-2022-2023-ar108169
2, Five big questions for the Real Estate Market in 2022
The year 2022 poses many problems that the real estate industry needs to find solutions to, revolving around issues of climate change, work-from-home trends, capital flows, proptech and the pandemic.
Climate Changes
It's time for real estate leaders to stop talking and start taking concrete steps to combat climate change. The goal will not be simply to ensure compliance with government regulations but to create sustainable advantage and value for both the project and the environment in the long run.
Future working model
Before the pandemic, it took an average worker half an hour to get from home to work. But COVID-19 has shortened this time from the bedroom to the desk at home.
As a result, the office market could shift to a hybrid model, allowing businesses and workers to both works remotely and be in the office at certain times.
Capital flow destination
After a certain pause due to the pandemic from mid-2020, real estate transactions are gradually returning. Capital flows both domestic and international continue to pour into the real estate sector as a safe investment haven during the pandemic.
The big question is, can that discipline of the flow be controlled, especially as more and more investors pour their capital into the real estate market?
Proptech and digital transformation
COVID-19 has turned daily life from contact to "no-touch", thereby strongly promoting real estate technology (proptech) initiatives.
Businesses that make good use of proptech and the enormous potential of protepch will gain a tremendous competitive advantage, not only in attracting tenants but also in creating a smarter portfolio.
Pandemic and real estate picture in the next decade
The pandemic will shape the real estate industry over the next decade in ways we can't even imagine. That will require industry-wide flexibility.
The investors and managers will need to be flexible and agile to thrive in the post-COVID-19 era.
Importance: These predict the development and changes of the real estate market, professional agents should know the future forecast in order to adapt the best to changes and make the best in career development.
Our expert knowledge of both the property market and business environment ensures our clients are provided the best advice throughout the process. In today's constantly changing market, buyers face an array of complex challenges and new opportunities. We can help!
Source:https://cafeland.vn/tin-tuc/5-cau-hoi-lon-cua-nganh-bat-dong-san-trong-nam-2022-105262.html
3. Foreign experts forecast the real estate market in 2022
The strong demand of the real estate market makes experts confident of positive growth in most segments in 2022.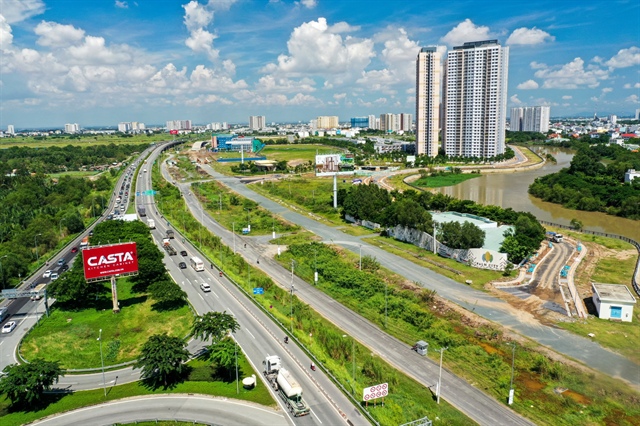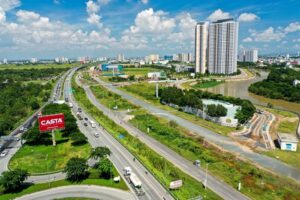 No real estate bubble: Authorities and local governments are also strengthening measures to manage the real estate market with careful preparations. That's why, if the land fever appears, it will be rectified quickly.
Housing, industrial zones, and offices keep growth momentum: Firstly, industrial real estate in 2021 will still remain vibrant and be the brightest segment compared to other segments in the real estate market. The shift of production from China as well as a series of signed Free Trade Agreements (FTAs) have increased the demand for industrial land across the country. The housing segment is a measure of the efficiency of the real estate market and this segment will not be affected much in the near future.
What is the driving force for the market in 2022?: There are 4 main driving forces for the market in the coming time. Including a series of supportive policies on real estate legislation, abundant FDI inflows into Vietnam, high housing demand, and a policy of promoting public investment.
Why it is important: Great motivation for Vietnamese real estate after a difficult year."The year 2022 will be a year that will witness a large amount of money pouring into real estate in all segments"
Source:https://vietstock.vn/2021/12/chuyen-gia-ngoai-du-bao-thi-truong-bat-dong-san-nam-2022-4220-920535.htm
Considering an investment in 2022? Whatever the requirement, we provide our clients the highest standard of service tailored to their specific needs and always stay ahead of the curve. Reach out to us today!
4. Resort real estate is difficult to recover quickly in 2022
Resort real estate was blocked from recovering by the third and fourth Covid-19 epidemics, and in 2022 it is expected to be less difficult but difficult to breakthrough. Liquidity of resort assets: condotels, beach villas, beach shophouses has declined in the past 12 months, in which the condotel market has had a long hibernation period when there were no transactions for many months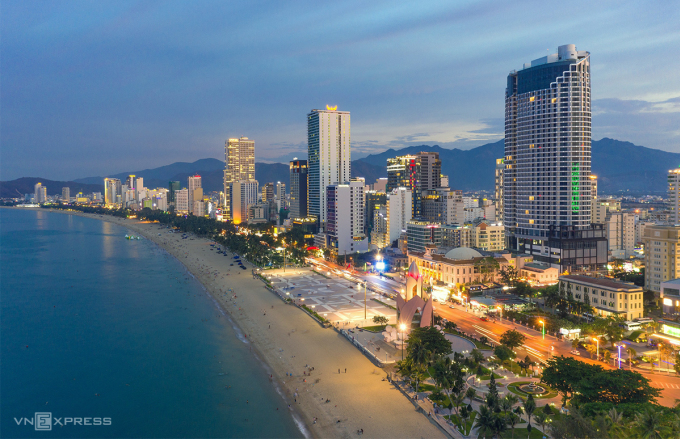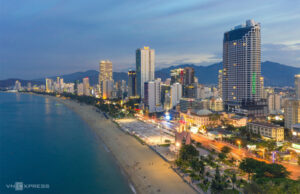 The business activities of the resorts also suffered the same impact when recording more than 50%- 80% of the number of bookings that were requested to be canceled. Some hotels have even decided to temporarily close until the epidemic situation is stabilized
Resort real estate in the Vietnamese market is still monotonous, not diversified to attract returning tourists, and services are weak.
The current value of Vietnam's tourism real estate lies in the natural advantages that give it a long and beautiful coastline, but for many years, only condotels, resorts, and hotels have been developed, which have not created significant added value
Therefore, it will be a challenge for the resort real estate industry to want to recover and break through the pandemic in 2022 and the coming years.
Source:https://vnexpress.net/bat-dong-san-nghi-duong-kho-hoi-phuc-nhanh-nam-2022-4410068.html
Interested in investing in Vietnam? We cooperate with local and international brands to offer our clients the best opportunities available. Contact our sales team for more information today!
5. At the end of the year, many projects launched stimulus policies
Despite experiencing a difficult year due to the epidemic, investors and project developers still expect the cash flow to buy houses and invest in real estate to increase by the end of the year.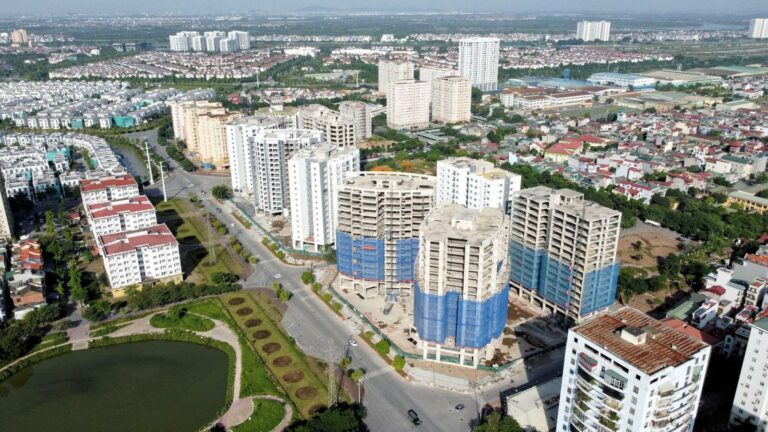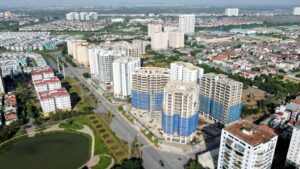 Many attractive stimulus policies
One of the projects with an attractive sales policy at the end of the year is Le Grand Jardin (Long Bien, Hanoi): gifts worth up to 3 SJC 9999 gold coins, free management service for up to 18 months, 0% interest support for up to 15 months, discount up to 6% apartment value, creative space package discount up to 2.8 million VND per m2.
Imperia Smart City also launched a new sales policy when immediately discounting 2% for the first 30 orders, early payment of 95% of the purchase and sale contract value will receive a 12% discount or a 19% cash-flow discount when paying 100%, borrow up to 80% of the total value of the purchase and sale contract, support 0% interest for 24 months, free service up to 5 years.
At the Phoenix Legend – MGallery project (Ha Long, Quang Ninh), the investor also introduced a new sales policy at the end of the year. Specifically, customers will receive incentives such as free service for 2 years, gift of a 9999 gold tree for a one-bedroom apartment, two 9999 gold trees for a 2-bedroom apartment, and a 10-year Accor Membership card.
Recently, Sun Property has announced a year-end incentive policy at the Sun Riverside Village project (Thanh Hoa) for investors, especially customers using financial leverage. Customers will be supported to borrow up to 70% of the product value, regardless of shophouse or villa with a 0% interest rate for up to 36 months from the first disbursement date. Customers who do not use the interest rate support offer will enjoy a discount of up to 13%. Particularly, customers in Thanh Hoa receive an additional 1% discount.
Demand is increasing
The investment product line also recorded higher liquidity compared to the sales in the year due to the demand stimulus policy at the end of the year. Markets in Quang Ninh, Thanh Hoa, Vinh Phuc and Khanh Hoa also recorded an increase in transactions at this time, especially in projects that launched attractive sales policies that were superior to before and compared to open projects. sold in the same area at the same time.
Home loan interest rates are currently low, along with that, investors have all offered attractive home buying policies and incentive packages that have contributed to increasing liquidity, bringing opportunities for both investors and homeowners for real needs.
Source:https://batdongsan.com.vn/tin-thi-truong/cuoi-nam-nhieu-du-an-tung-chinh-sach-kich-cau-ar108211
CVR is here to help you understand the trends of the market so you can make the best investment decisions. Our experience, highly regarded reputation and strong legal knowledge keep us at the forefront of the real estate industry. Interested in learning more about opportunities in Central Vietnam? Contact the CVR team today!
6. Central Real Estate in 2021: Together through difficult days!
Lessons from Quang Nam
Understanding the difficulties of businesses, in 2021, the Quang Nam Provincial People's Committee has issued many instructions related to extending the implementation schedule of a series of real estate projects.
In addition, this province has also removed difficulties for real estate projects by issuing land use right certificates in phases and blocks without having to wait until the entire technical infrastructure is completed. of the newly implemented project for granting land use right certificates.
Quang Nam is also very strict in recalling projects that are behind schedule without a good reason.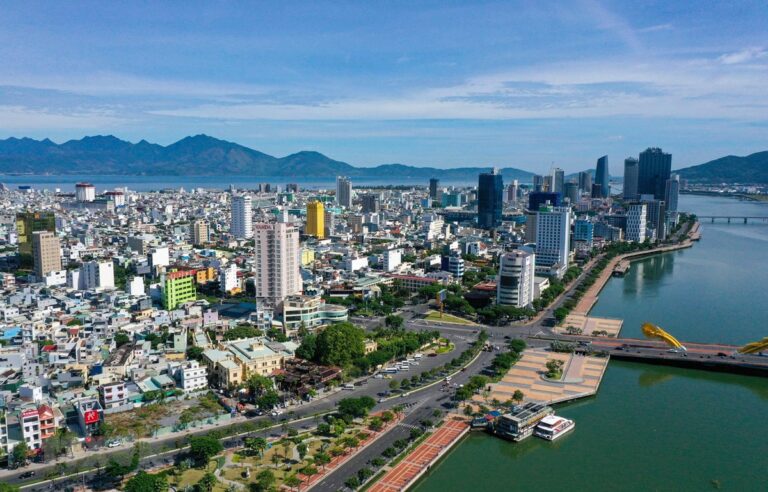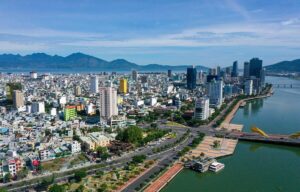 Shake hands together
Knowing their financial potential is limited but still want to do large-scale projects, many real estate businesses have shaken hands to implement large projects, such as projects in Binh Dinh, Khanh Hoa, Quang Tri,…
Big names still go alone
For example, in 2021, Vincom Retail Operations Co., Ltd (a member of Vingroup) won the auction for a land area with an area of 53,187.9 m2 in Dong Ha city, Quang Tri province. The winning amount at the auction was 439,999 billion VND.
Also in 2021, Vingroup has re-launched the Lang Van tourist area project with a scale of VND 35,000 billion in Da Nang city.
Why it's important:
Despite the impacts of the Covid-19 epidemic, many real estate businesses in the central region are looking for ways to overcome the storm, with the expectation of stirring up the central real estate market in 2022.
Source:https://cafeland.vn/tin-tuc/bat-dong-san-mien-trung-nam-2021-cung-dat-nhau-qua-nhung-ngay-gian-kho-105604.html
As always, CVR is at your service and happy to provide help anyways we can!

 

Contact Us today to find the real estate investment in Da Nang which is right for You