Week 50/2021 – Central Vietnam Real Estate News Summary

In this weekly or sometimes bi-weekly news flash – CVR: Central Vietnam Realty will provide a choice of articles from mainly Vietnamese media sources related to the real estate market in Vietnam.
We will be focusing on issues related to Da Nang and Hoi An, while also looking at national news and their possible impact on Central Vietnam's property market.
You will find a summary, a link to the source as well as CVR's take on the article.

We believe that local knowledge is the key to making the best possible decision and that's what we offer to all our clients.

"CVR: Western Management – Local Knowledge"
1. The reactions of 3 groups of real estate investors to the fear of inflation
Fear of inflation caused many investors to start making new moves in handling cash flow.  Specifically, inflation is a problem that is gradually showing up and will be more obvious in 2022. 
Regarding the real estate market, I analyzed the reactions of 3 groups of individual investors to inflation concerns in the next 3-6 months.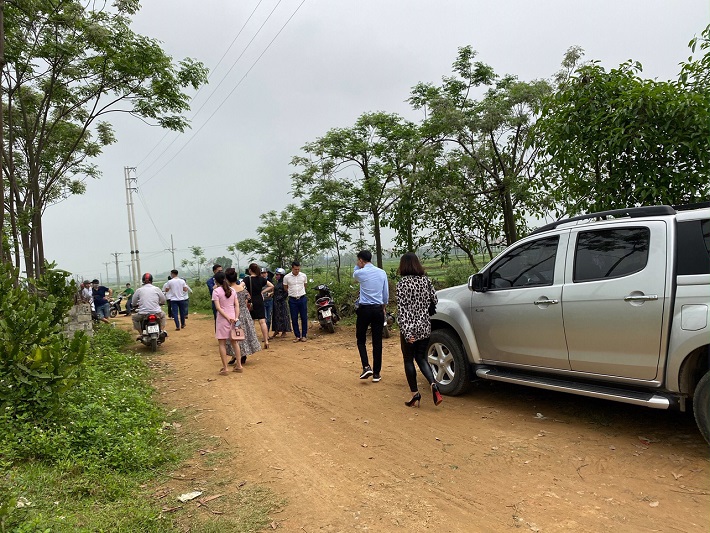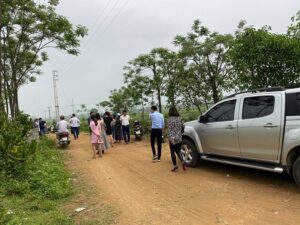 The first is a group of new players with relatively small finances  (from 1 to less than 2 billion dongs): usually, this group of investors is sheltering in a certain channel, but the profit is not worth exchanging for another investment channel, so they are less likely to consider switching investment channels in the short term. These investors, if they choose to take refuge in real estate, do not solve the problem of safety or profitability. However, they may consider buying if they consider the property to be for long-term savings and accumulation instead of depositing in a bank.
The second is a group of individual investors with many investment flows, average cash flow (from VND 5-10 billion): this group is professional players, often dividing assets in many channels such as real estate, banks, securities. With their rich experience, they will not overreact to inflation concerns.
The third is a group of investors who are accumulating land and accumulating assets: this is also a group of pure real estate investors if they do not have to pour money or manage capital for other investment channels. 
It is important because an economy like Vietnam needs inflation to develop because it is an opportunity as well as a condition related to growth. Therefore, if investors react too hastily to such a development in the short term, it may not change much in terms of returns, not providing too much of a difference between the shelters. 
Interested in learning about investing in Central Vietnam? With a decade of experience, we're your number one resource for residential and commercial real estate opportunities in and around Da Nang. Contact the CVR team today
Source:https://batdongsan.com.vn/tin-thi-truong/phan-ung-cua-3-nhom-nha-dau-tu-bds-truoc-moi-lo-lam-phat-ar108062
2. Real estate prices continue to increase sharply in 2022?
According to experts, the demand to buy real estate for investment will continue to increase in the next 1-2 years. Along with that, real estate prices are also forecast to increase in the future. Demand for housing will continue to increase.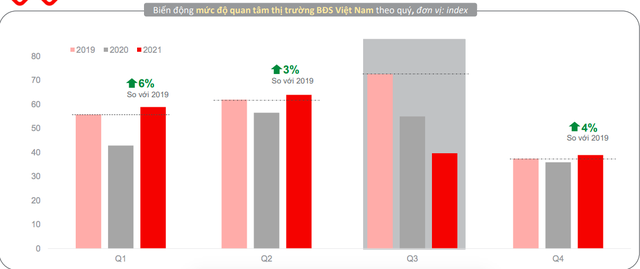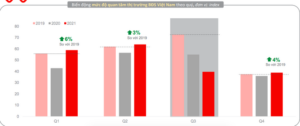 According to experts, apartments are the type of real estate that recovered the fastest after the Covid-19 epidemic. With the number of posts, the number of projects decreased in Hanoi and Ho Chi Minh City but increased in Binh Duong. Selling prices increased in all segments.
Similarly, the market for single-family homes and townhouses also experienced an increase in interest in real estate for sale in Hanoi and a decrease in Ho Chi Minh City. Selling prices increased in both areas above.
The most volatile in 2021 is the type of land plot. The planning information in many places caused land fever in March 2021 and caused the level of interest in land plots to continue to increase at the end of the year. Selling prices increased around the main city areas.
Forecasting the market in 2022, the expert said that the demand for buying houses for investment will continue to increase in the next 1-2 years. The level of apartment interest is expected to remain stable, while the search force for land plots may increase in areas where planning and public investment information is available.
Why it's important: now is a good time to buy property before prices increase in 2022.
Our expert knowledge of both the property market and business environment ensures our clients are provided the best advice throughout the process. In today's constantly changing market, buyers face an array of complex challenges and new opportunities. We can help!
Source:https://cafef.vn/gia-bat-dong-san-tiep-tuc-tang-manh-trong-nam-2022-2021121516394113.chn



3. What makes the investors optimistic about the real estate market?
In contrast to the hesitant sentiment at a time right after the new normal routine was established after the 4th disease outbreak, investors are optimistic about the scenario of the real estate market in 2022.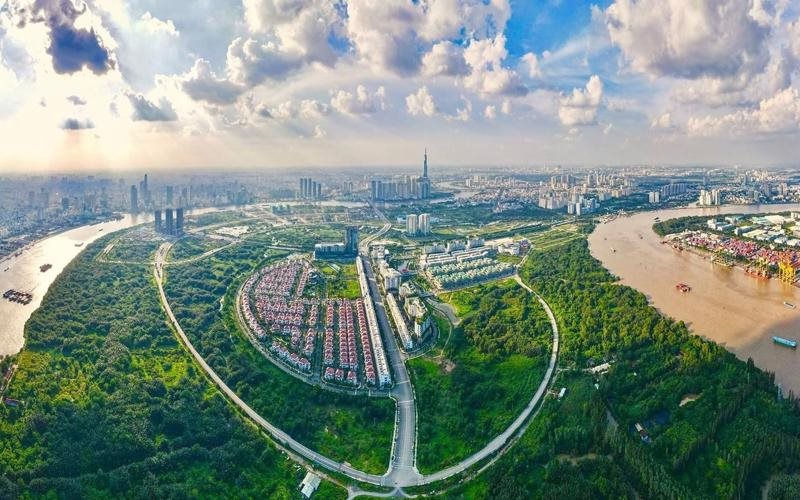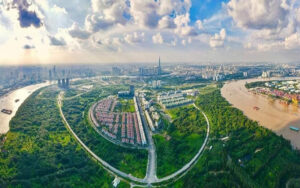 Experts say that 2022 will be the year public investment is promoted. The disbursement process for infrastructure projects will be accelerated and stronger in order to complete the road and expressway system. When the infrastructure is deployed and completed, traffic becomes convenient, travel becomes easy. Rising real estate prices are inevitable. Investors will land in places where there are new plans for projects and roads.
Vietnam is and will implement drastically and successfully the strategy of large-scale vaccination coverage to achieve herd immunity by early 2022. This is the most important condition to help many economic activities say. In general, the improvement of capital flows for the real estate market in particular gradually recovered and grew strongly again from the fourth quarter of 2021 and the whole of 2022.
During the epidemic, due to the restriction of movement and contact, the real estate trading activities were temporarily halted, the cash flow tended to shift to the securities channel. However, at the end of the gap, a large amount of money withdrawn from other fields tends to pour into real estate to find investment opportunities.
Despite the difficult economic situation, the demand for housing is always high, especially during the epidemic situation, more people want to own a safe private house. This will continue to be the money for the real estate market to attract large capital flows from the people.
CVR is here to help you understand the trends of the market so you can make the best investment decisions. Our experience, highly regarded reputation and strong legal knowledge keep us at the forefront of the real estate industry. Interested in learning more about opportunities in Central Vietnam? Contact the CVR team today!
Source:https://cafebiz.vn/dieu-gi-khien-nha-dau-tu-lac-quan-vao-su-soi-dong-cua-thi-truong-bat-dong-san-2022-bat-chap-anh-huong-dich-benh-2021121313414122.chn
4. In the returning of international flights, foreign passengers must be welcomed instead of just Vietnamese
The Vietnam Aviation Business Association suggested that when reopening regular international routes from Jan 1, 2022, it is necessary to receive both foreign guests and not quarantine people with full doses of vaccine or negative for the Covid.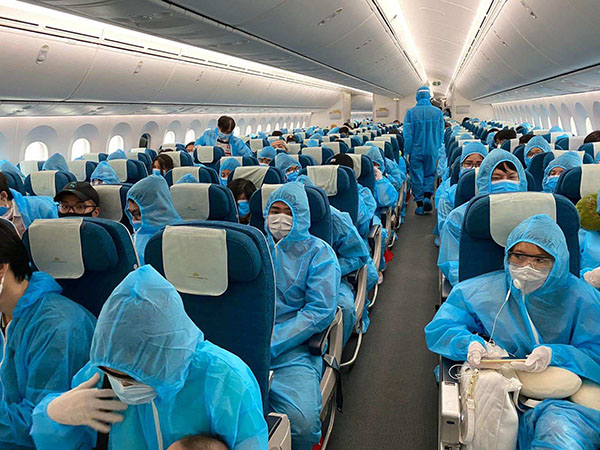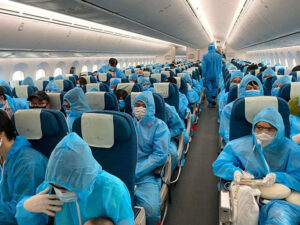 In the context that countries in the region are promoting programs to attract international visitors, VABA realizes that Vietnam urgently needs to expand policies to attract international tourists. economy to Vietnam to work, invest, travel… to avoid further lag, loss of market, loss of competitive advantage in tourism and destinations.
Therefore, VABA proposed the Ministry of Health to supplement international visitors to Vietnam. At the same time, there is no centralized quarantine for guests who have received 2 full doses of the COVID-19 vaccine and have negative test results 72 hours before the flight.
Why it is important: If this proposal is acceptable, Vietnam will welcome all Vietnamese and foreigners to come to Vietnam for working, investing, traveling…
Source:https://tuoitre.vn/bay-quoc-te-tro-lai-can-don-ca-khach-nuoc-ngoai-thay-vi-chi-nguoi-viet-2021121420541939.htm
5. Many real estate developments are on hold while they wait for the Thu Thiem area to hit a new price high.
Many investors with projects deployed in the Thu Thiem area are moving to "temporarily close" the real estate cart to consider price fluctuations of the market when the land price in this area tends to establish a new ground.
The price of land in Thu Thiem exceeds the old center area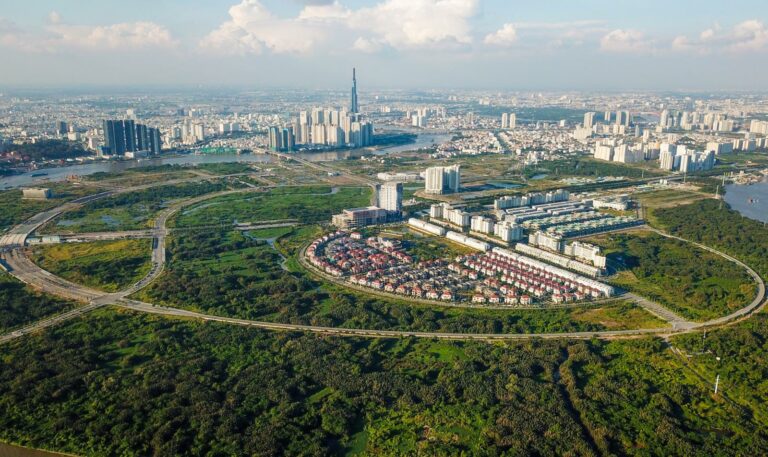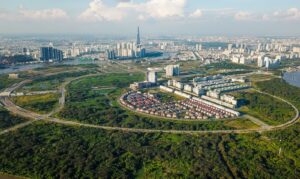 The level of 2.4 billion VND/m2 of Thu Thiem land has just successfully auctioned is pushing the land price in this area up to the ceiling price of land in the HCMC market and affecting almost every housing segment being deployed around. The results of the auction of 4 plots of land on Thu Thiem peninsula in the auction on December 10, set a record for the largest land price in Vietnam. With this price, each apartment in the project has to bear the land use fee of over 40 billion. If the cost of construction, loan interest, and profit of the investor are taken into account, the selling price is about 3 million USD/apartment. This is a record high price in the HCMC market as well as the whole country.
The real estate market is waiting for a new price peak
With the input land price established through recent auctions, the leader of a real estate business in District 3 forecast that the investor would have to sell the apartment for about $20,000/m2 to reach the break-even point. This price is more than double the highest primary price being traded in the Thu Thiem area.
In the high-end apartment segment, the local scarcity in prime locations such as Thu Thiem will persist, so the product is only lacking, not redundant. This is not only reflected in the fact that real estate in District 2, especially Thu Thiem, is still trading well. The sales success rate is always above 90%, but "room" for foreigners to buy houses is always lacking. In addition to the scarcity factor, it must also be affirmed that District 2 is a place with a very good location. In Ho Chi Minh City, it is difficult to find an area with many advantages of location like this place. Thu Thiem will be the "headquarters" of Thu Duc city, the connection point between the center and the Eastern economic zone. Thanks to synchronous planning, Thu Thiem real estate market will develop very quickly in the next few years.
Interested in investing in Vietnam? We cooperate with local and international brands to offer our clients the best opportunities available. Contact our sales team for more information today!
Source:https://batdongsan.com.vn/tin-thi-truong/nhieu-du-an-bds-dung-ra-hang-cho-khu-thu-thiem-lap-dinh-gia-moi-ar108097
6. The real estate market is reenacting the thrilling situation of ten years ago, but there is no "bubble" in sight
The real estate market is entering the final month of 2021 with a strong breakthrough speed. In many areas, the volume of buying and selling transactions took place quite actively. Real estate prices in some segments recorded a sharp increase.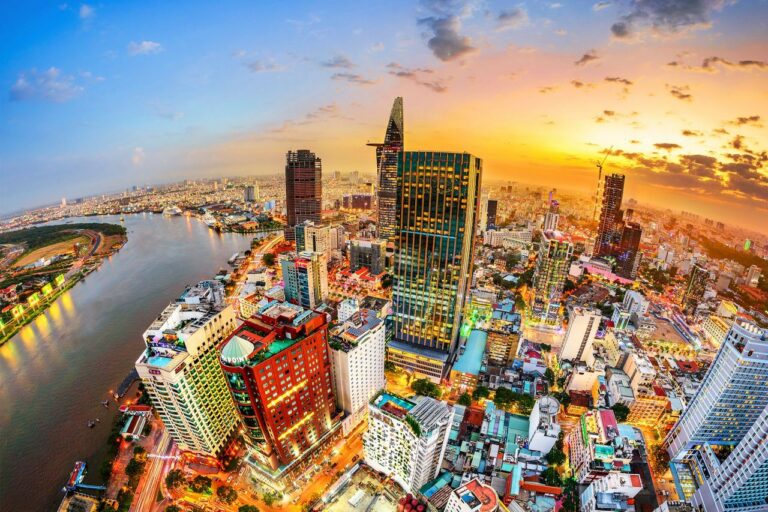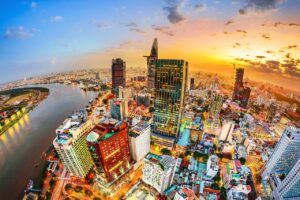 The amount of cheap money on the market is largely due to a large amount of money being injected through the banking channel and the support package, leading to an increasing trend in inflation. This makes people fear that the currency will depreciate and consider real estate as a haven. Gold investment channel is at the ceiling of low-profit margin, securities are very unstable while savings deposit interest rates are low. That's why people want to find investment opportunities in real estate. According to Mr. Thanh, the most important factor that makes the market exciting is the people's optimism about the epidemic situation due to high vaccine coverage. They also accept the mentality of living with the epidemic.
At this time, there will not be a bubble and freeze like the period 2010-2011 due to many reasons: Firstly, the market is now much more transparent, from information to products. Investors have also become much wiser; Second, real estate products at this stage are more visible, shown through clear legislation and synchronous infrastructure.
Why it is important: This is good news for investors who want to choose real estate for the investment channel. They will be more positive in the market. 
Source:https://cafebiz.vn/thi-truong-bat-dong-san-dang-tai-dien-kich-ban-soi-dong-nhu-10-nam-truoc-nhung-khong-xuat-hien-bong-bong-20211214151201687.chn
As always, CVR is at your service and happy to provide help anyways we can!

 

Contact Us today to find the real estate investment in Da Nang which is right for You