Week 49/2021 – Central Vietnam Real Estate News Summary

In this weekly or sometimes bi-weekly news flash – CVR: Central Vietnam Realty will provide a choice of articles from mainly Vietnamese media sources related to the real estate market in Vietnam.
We will be focusing on issues related to Da Nang and Hoi An, while also looking at national news and their possible impact on Central Vietnam's property market.
You will find a summary, a link to the source as well as CVR's take on the article.

We believe that local knowledge is the key to making the best possible decision and that's what we offer to all our clients.

"CVR: Western Management – Local Knowledge"



1. Cold storage real estate is forecasted to grow by 12%/year
Experts expect that Vietnam's frozen storage real estate segment is growing and is forecast to reach a value of 295 million USD in 2025 with a growth rate of 12% per year.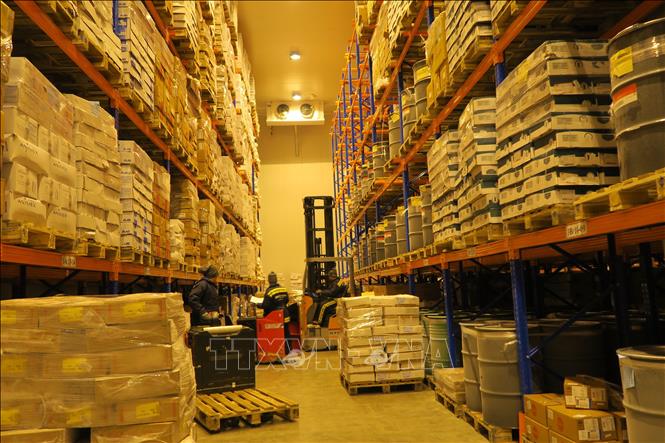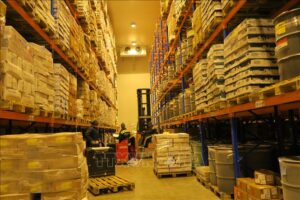 The strong rise of e-commerce is putting a lot of pressure on frozen storage facilities in Vietnam due to limited quantity, despite the increasing investment of both domestic and international developers to frozen storage facilities in the past 3 years.
According to expert analysis, despite the increasing demand, the supply of cold storage is still small, with only 48 facilities in 2019. The long construction process and high cost have led to limited supply. Rental prices increased rapidly from 52 USD in early 2020 to 87 USD/ton in 2021.
In the Vietnamese market, many domestic companies lead in supply, but foreign companies such as Emergent Cold, PFS, LOTTE Logistics lead in quality, management and value-added services; which include elements such as multiple temperature zones (frozen, chilled), barcodes and inventory management systems.
This is a potential segment for real estate investors to consider.
Interested in learning about investing in Central Vietnam? With a decade of experience, we're your number one resource for residential and commercial real estate opportunities in and around Da Nang. Contact the CVR team today
Source:https://baotintuc.vn/bat-dong-san/bat-dong-san-kho-lanh-du-bao-se-tang-truong-12nam-20211207111834910.htm
2. The real estate market is at the right time to invest in
Many real estate businesses are applying sales policies to provide financial supports to buyers in the context of the epidemic, putting pressure on buyers and the market-facing development anxiety.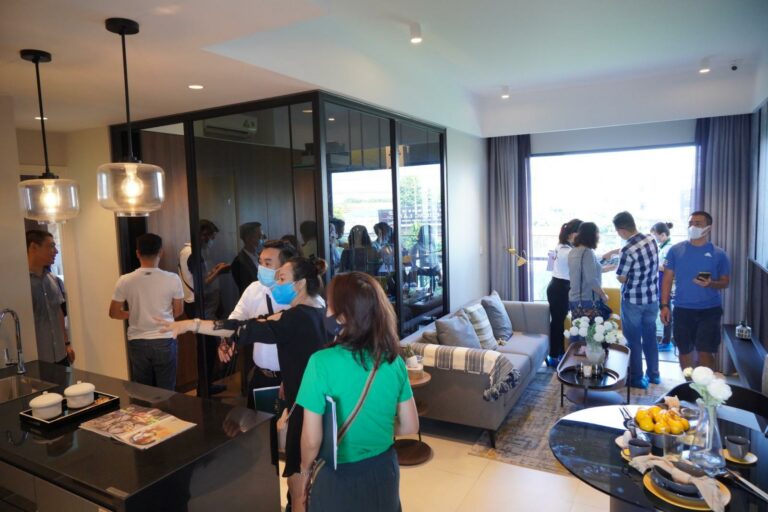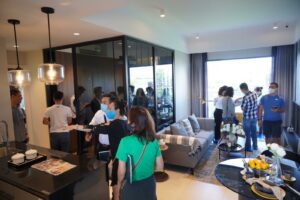 Real estate is returning to the real value
According to experts, the epidemic is creating great opportunities for investors and real estate buyers because they have the opportunity to access products at affordable prices.
Many policies to stimulate consumer demand to benefit the buyers
Exploring the actual market transactions during this period showed that the trend of real estate adjustment to true value was clearly shown in the fourth quarter of 2021.  Many investors will spend money on products with a price to be closer to the actual value.  Many launched projects have also been adjusted with more discounts and big promotions to trigger the demand for real estate at the end of the year.  Making good use of market vulnerabilities can lead to a new project attracting a large number of customers and resulting in increased transactions.
According to VNDIRECT experts, the residential real estate market is expected to recover from 2022 thanks to three factors of demand, which are strongly promoted by the recovery of the market on a large scale; Low-interest rates on home loans reinforced the decision to settle in and the new supply recovered impressively thanks to legal easing.  In addition, primary housing prices are unlikely to fall in 2022 due to project development costs including compensation, high financial costs in the context of a lengthy project and the cost of construction materials continuously escalating. 
Right now, homebuyers can take advantage of investors' market stimulus policies to access more favorable home buying opportunities.
Source:https://m.batdongsan.com.vn/tin-thi-truong/thi-truong-bds-dang-o-thoi-diem-thich-hop-de-mua-vao-ar108030
CVR is here to help you understand the trends of the market so you can make the best investment decisions. Our experience, highly regarded reputation and strong legal knowledge keep us at the forefront of the real estate industry. Interested in learning more about opportunities in Central Vietnam? Contact the CVR team today!
3. Worried about inflation after the epidemic, will people pour money to buy land?
Inflation is a situation that both international experts and Vietnam can see in 2022 due to the post-Covid-19 impact. There are many options that the Government and experts are considering to react from a macro perspective, but in the microcosm, for example, some industries, products and services, some investment-related fields, markets, etc. financial, there will be fluctuations that need to be forecasted more deeply. From a positive perspective, inflation is an opportunity to boost economic growth, which will also be one of the Government's priorities in 2022.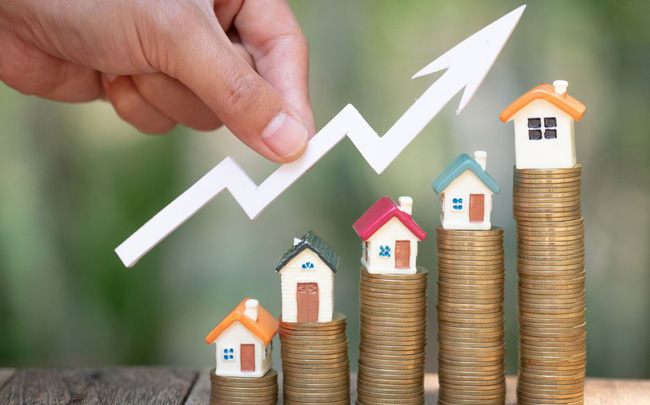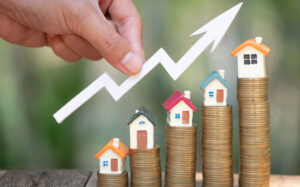 In the past 2 months, when Vietnam gradually lifted the social distance and started a new normal, people could clearly feel the abuse factor development, from the cost of living, food, agricultural products, oil prices, gold prices started to increase
The Government always sets the target of controlling inflation as far as possible to promote economic growth. The control target of consumer price index or CPI below 4% is considered to be just enough to affect economic development. 
Some policies of the State have been applied in the past, such as controlling cash flow in the stock market, or properly controlling loan cash flow. The State has regulations on real estate loans mobilized from short-term capital sources. In short, inflation is an obvious problem, but it is expected to be under control of the Government. Given by the government at an appropriate level, it will have a positive impact on economic development in general as well as in each industry sector, including real estate. 
It is important because we know and keep the situation to properly advise customers whether to buy real estate at this time or not.
Source:https://batdongsan.com.vn/tin-thi-truong/lo-ngai-lam-phat-nguoi-dan-se-do-tien-mua-dat-ar108022
4. Developments in the real estate market during the "money inflation" era
Safe haven channel: According to experts, the real estate market will likely benefit when economic stimulus packages are deployed and the risk of high inflation is forecasted. According to experts, the reason why housing prices are constantly increasing, new supply is scarce, and concerns about high inflation are causing many investors to put their money into a safe haven channel that is real estate.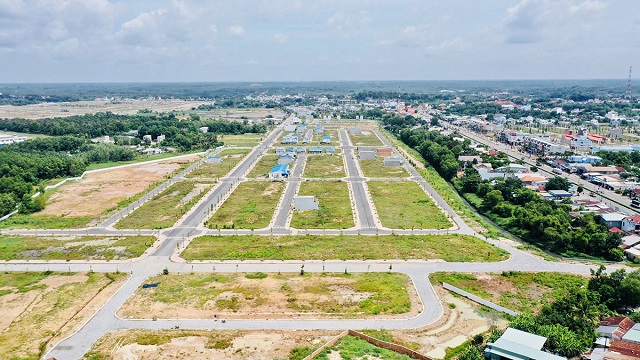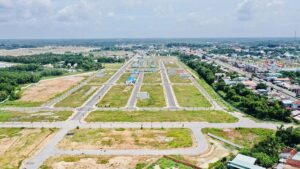 Besides, the fact that the market has been compressed after many months due to the impact of the pandemic and the "shopping" mentality at the end of the year will stimulate cash flow into real estate.
Orientation of cash flow to stimulate demand:  Although expected to be a strong driving force for the real estate market, according to experts, the stimulus packages being discussed will be carefully calculated to ensure effective economic recovery. As for the real estate market, the fact that the market has continuously witnessed housing price increase cycles, even during the period of heavy influence, house prices have not tended to decrease, even increased rapidly.
Why it is important: The market is showing signs of a bright start and longtime real estate investors have probably summed up the laws of the market, up and down.
Not everybody wins the game of land investment. It would be better to do investment with well-informed projects which have adequate paperwork and choose those which had the pink book issued. A stronger and more transparent market means more opportunities! Considering investing in a new construction development project in Central Vietnam? Contact the CVR team for more information on current and upcoming opportunities.
Source:https://vietstock.vn/2021/12/dien-bien-thi-truong-bat-dong-san-thoi-tien-re-4220-915783.htm
5. Residents do not have a pink book because the developer has failed to address the projects' legal issues.
According to the People's Committee of Hanoi, the current Linh Dam apartment complex built by No. 1 Dien Bien province and Bemes Import-Export Joint Stock Company , has not yet fixed the problems and completed the project or improved procedures on investment, construction, land…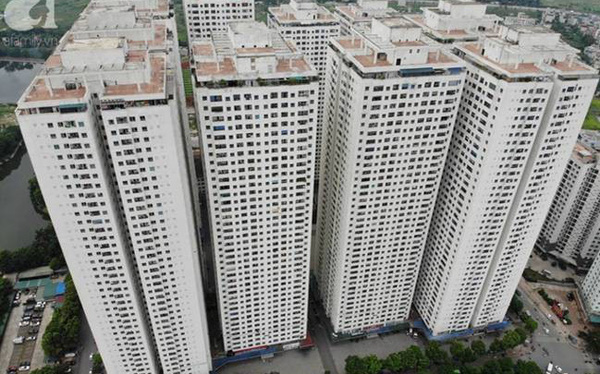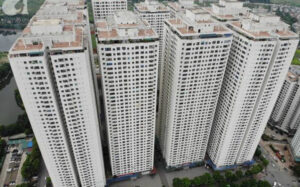 The project investor has failed to carry out the project transfer procedures as prescribed; Failure to continue to complete legal procedures such as: land acquisition, land allocation, change of land use purpose; The land rent and land use levy have not been fully paid; Without a construction permit, construction has commenced.
Construction in violation of the planning causes serious consequences such as increasing the height of the work, increasing the land use coefficient, converting the functions from offices and commercial services to residential apartments with dense density. Small apartments, increasing the number of apartments, not ensuring safety conditions for construction works according to Vietnam Construction Regulations.
The result is that the residents who buy the apartments do not have a certificate of ownership.
Importance: This case is only one in a thousand cases that were found committed to faults that affect the issuance of the pink book for residents. Wise buyers should study well before buying any product.
With invaluable local and regional market knowledge, an extensive professional network, and an up-to-date database of properties for sale, our team of experts will guide you through every step of the homebuying process. Whether you are interested in an apartment, condo, or single-family home, the CVR team will help you find a property that works for you. Contact our sales team today!
Source:https://cafebiz.vn/chu-dau-tu-chua-khac-phuc-sai-pham-hang-nghin-ho-dan-chung-cu-khong-duoc-cap-so-hong-2021120715360225.chn
As always, CVR is at your service and happy to provide help anyways we can!

 

Contact Us today to find the real estate investment in Da Nang which is right for You