Week 48/2021 – Central Vietnam Real Estate News Summary

In this weekly or sometimes bi-weekly news flash – CVR: Central Vietnam Realty will provide a choice of articles from mainly Vietnamese media sources related to the real estate market in Vietnam.
We will be focusing on issues related to Da Nang and Hoi An, while also looking at national news and their possible impact on Central Vietnam's property market.
You will find a summary, a link to the source as well as CVR's take on the article.

We believe that local knowledge is the key to making the best possible decision and that's what we offer to all our clients.

"CVR: Western Management – Local Knowledge"
1. What is behind this big increase in property ad sales?
Experts have an explanation behind the record of real estate sales after the easing of social distancing.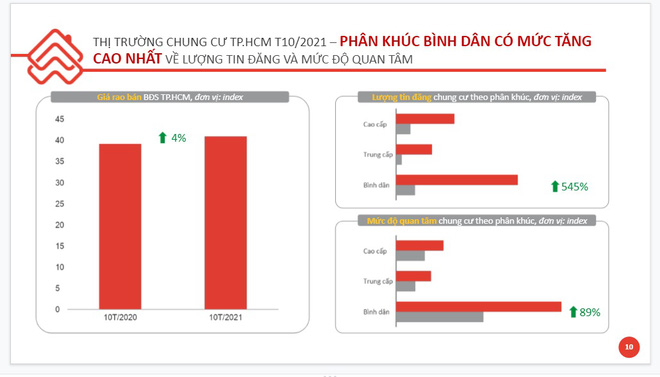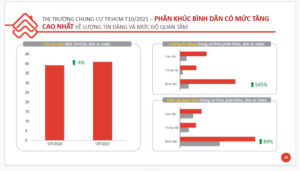 The real estate market started to "warm-up" again after localities eased the Covid-19 distancing. One of the reports of Batdongsan.com.vn showed that the number of listings for real estate sales in the whole market skyrocketed, up 135% compared to September. Many provinces and cities are showing strong recovery after the lockdown, especially Ho Chi Minh City.
Specifically, the volume of news (supply) and interest (demand) of real estate in October increased sharply compared to September, by 135% and 55% respectively. Three main markets Hanoi, Ho Chi Minh City, and Da Nang have recovered 100%, 90%, and 70% respectively compared to April and May this year.
Notably, the supply and interest in affordable apartments in Ho Chi Minh City jumped by 545%, respectively.
There are two reasons for this record growth. 
Firstly, October's data is being compared with a fairly low base level of September. 
Secondly, the market really had strong bounces after the provinces and cities eased the distance. Recently launched real estate projects have good absorption when opening for sale for the first time.
Importance: The raise in need of selling property helps buyers to choose the best offer when working with a professional agent.
Our expert knowledge of both the property market and business environment ensures our clients are provided the best advice throughout the process. In today's constantly changing market, buyers face an array of complex challenges and new opportunities. We can help!
Source:https://cafebiz.vn/rao-ban-nha-dat-tang-ky-luc-hon-530-chuyen-gi-dang-xay-ra-20211116082852469.chn
2. Forecasting the real estate market's cash flow trend in 2022
The epidemic still seems to be complicated in 2021, and the economy is facing numerous challenges, but real estate is still receiving a lot of attention from the market. The market follows a fascinating norm in which the amount of interest in real estate rises rapidly following each Covid-19 wave, indicating that the demand for real estate remains high.
The prolonged 4th wave of Covid-19 has had a heavy impact on the real estate market, however, entering September 2021, the market gradually recovered and tended to increase sharply from October until now.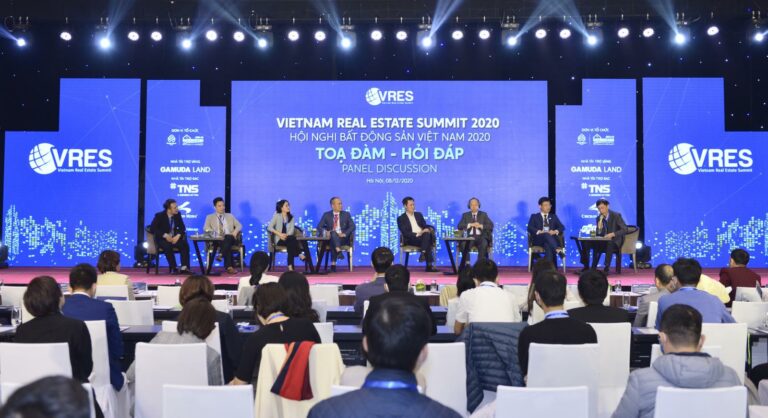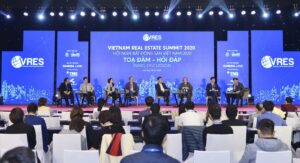 In addition, the real estate market is also receiving many positive thrusts such as: 
In terms of capital, lending interest rates in the market are still low. While the cash flow in the society is not put into production and business activities, it will move into investment channels, including real estate. In addition, the boom in the stock market and the virtual money market caused investors' expectations, shifting profit-taking cash flows to real estate.
Foreign investors aim to develop the real estate market in the medium and long term. Therefore, foreign capital will continue to pour into potential real estate areas and projects, especially satellite urban areas with convenient transport infrastructure.
It is important because many localities are adjusting and completing master plans to 2030 with a vision to 2045. The trend of urbanization and horizontal expansion planning is still accelerating in the coming period. This is a factor driving expectations for investors and investors.
Interested in learning about investing in Central Vietnam? With a decade of experience, we're your number one resource for residential and commercial real estate opportunities in and around Da Nang. Contact the CVR team today
Source:https://batdongsan.com.vn/tin-thi-truong/du-bao-xu-huong-dong-tien-cua-thi-truong-bat-dong-san-nam-2022-ar108004
3. Resort real estate with integrated experiences for young people
Content: The current resort trend has more or less changed based on the personality characteristics and tastes of the 8X and 9X, 10X generations. Successful and busy young people often prefer integrated experiences – a destination for thousands of experiences, converging full services of resort, accommodation, shopping, beauty, sports, entertainment and working from home.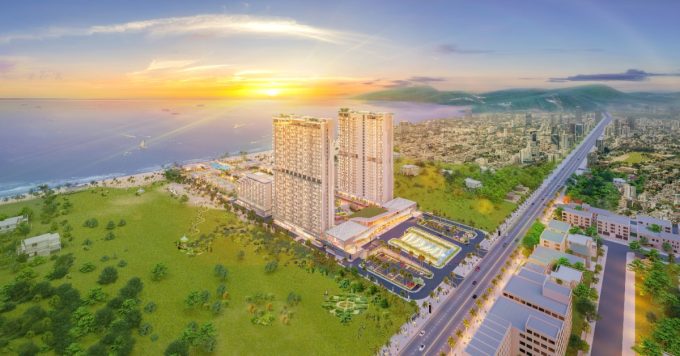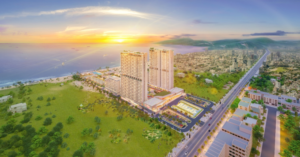 According to experts, the "all-in-one" model with optimal experiences for visitors is the factor that makes the destination attractive as well as the attraction that makes visitors decide to return many times
This is the premise for real estate developers to have the potential to create high-class resort projects, aiming for an integrated experience. Not only that, some investors also increase their accessibility to young people by connecting with fashion and art elements.
Why it is important: CVR as a brokerage unit specializing in consulting and providing resort real estate with integrated experiences will assist customers in choosing the right project.
CVR is here to help you understand the trends of the market so you can make the best investment decisions. Our experience, highly regarded reputation and strong legal knowledge keep us at the forefront of the real estate industry. Interested in learning more about opportunities in Central Vietnam? Contact the CVR team today!
Source:https://vnexpress.net/bat-dong-san-nghi-duong-tich-hop-trai-nghiem-danh-cho-gioi-tre-4397630.html
4. Decoding the attraction of golf real estate
Considered as a rising "star", golf villas are creating a strong attraction in the market, of which 88 villas of the Hoiana Shores Golf Villas project are receiving special attention.
International standard golf courses are always the destination of professional golfers, politicians and famous people in the world. Owning a world-class golf course villa will help its owner connect with a community of like-minded people.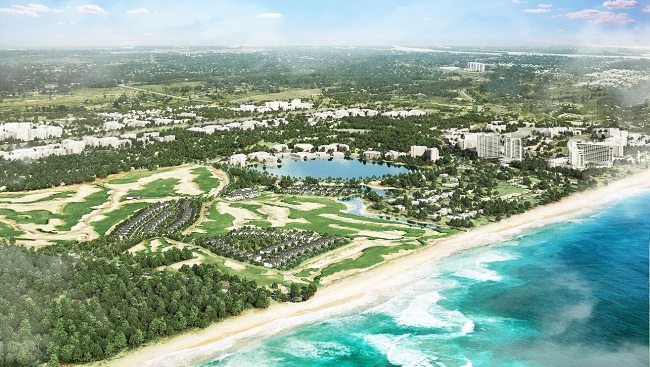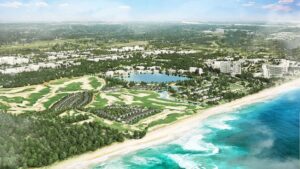 Located within the grounds of Hoiana Shores Golf Club – the top 100 most beautiful golf courses in the world, Hoiana Shores Golf Villas, developed by Hoi An South Development and VinaCapital, owns 88 unique villas, ranging in size from 3 5 bedrooms and area up to 731 – 1,521m2.
The project is located in the Hoiana complex resort in Quang Nam. Not only located in a beautiful location on the pristine coast, overlooking Cu Lao Cham and the East Sea, Hoiana complex resort also has the advantage of convenient transportation from Da Nang international airport and other famous tourist destinations.
Visit project sneak peak: https://cvr.com.vn/hoiana-shores-golf-villas-project-sneak-peek/
Why it's important:
CVR is proud to be a F1 strategic distributor for Hoiana Shores Golf Villas project.
Contact CVR for more detailed information about each villa and special offers for customers buying Hoiana Shores Golf Villas!
Source:https://m.theleader.vn/giai-ma-suc-hut-cua-bat-dong-san-san-golf-1638270250391.htm
5. Investors pour money into real estate to cope with epidemics and inflation
The epidemic situation can return at any time and the fear of currency devaluation continues to push investors to convert cash into more profitable channels such as real estate.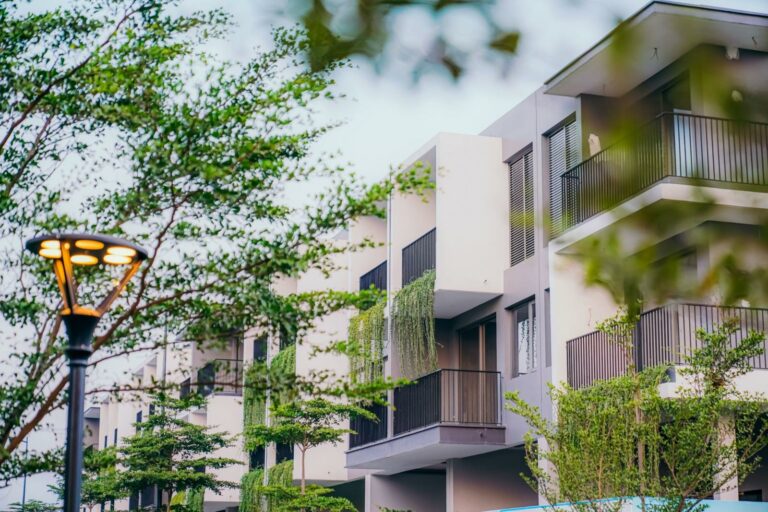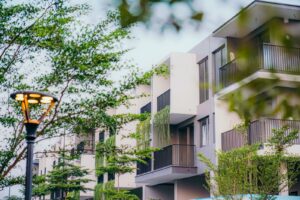 Investors choose real estate to preserve the capital flow
Investors are tending to shift cash flow from banking, stocks, and gold channels to pour into real estate in the face of fears of inflation and epidemics.
According to experts, the risk of inflation is easy for assets to evaporate if they lose value. The profit element needs to be put back, and towards the protection of assets first. Therefore, real estate is becoming the leading investment channel for cash flow.
According to experts, when inflation increases, the cash flow will be even stronger, and the pressure to increase housing prices will also be greater.
Cash flow looking for products with high safety
The reality of market transactions in recent times also shows that many villa and townhouse projects in the suburbs that meet the criteria of green, safe and closed living space are being bought by many home buyers who flock to learn and trade in Ho Chi Minh City.
I believe that villa transactions will increase in the near future. The increase of middle-income people (including Vietnamese Overseas) who are always looking for high standard properties like villas with green and spacious living space rather than buy a small townhouse before (Lifestyle of living of modern young Vietnamese has changed remarkably). Simultaneously,  Cash flow into the economy will help stimulate the economy to develop and also to compensate for the stagnation during the epidemic period in which real estate is always the first choice of Vietnamese people and expats in Viet Nam. That is the reason even Hoiana shore golf villas have sold nearly 20 villas even though the price is extremely high.
Source:https://batdongsan.com.vn/tin-thi-truong/gioi-dau-tu-do-tien-vao-bds-ung-pho-dich-benh-lam-phat-ar108009
6. Trends of choosing to buy apartments at the end of the year
After months of silence, the real estate market is back to being active and witnessing new trends in the selection of apartments at the end of the year. Investors are looking for products with good construction quality, professional operation management, and good commercialization ability, from which products can bring attractive economic benefits to owners.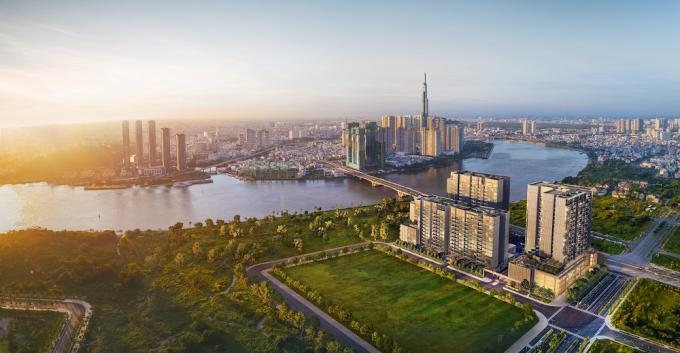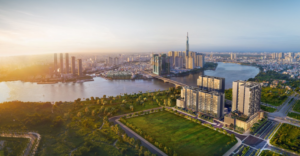 Investor's reputation: The experience and professionalism shown by the investor through the quality and progress of the handover of the project are the factors that buyers focus on first. In addition, solid financial capacity is also the basis to help reputable brands in the real estate industry stand firm and create trust for customers after a series of volatile days.
Prioritize green space and integrated utilities: Wellness and mental health are becoming the top keywords when looking to buy both residential and investment properties.
Popular "ready to move in" apartments: With worries about actual quality, completion progress as well as legal issues when choosing to buy a house formed in the future, many customers put their trust in real estate products that can be moved in right away. With the increased demand for houses, the product line of fully furnished and ready-to-handover apartments is also on the rise.
Source:https://vnexpress.net/xu-huong-chon-mua-can-ho-dip-cuoi-nam-4396836.html
Investors looking for an apartment investing channel will find this information useful. CVR can help you find suitable real estate that fits your specific needs whether it's for a business or new home. Interested in learning about opportunities in Central Vietnam? Contact the CVR team today!
Check out some of the best real estate opportunities in Da Nang!
The Ocean Villas Resort Da Nang
Azura Luxury Apartment Tower Da Nang
As always, CVR is at your service and happy to provide help anyways we can!

 

Contact Us today to find the real estate investment in Da Nang which is right for You