Week 47/2023 – Central Vietnam Real Estate News Summary

In this weekly or sometimes bi-weekly news flash – CVR: Central Vietnam Realty will provide a choice of articles from mainly Vietnamese media sources related to the real estate market in Vietnam.
We will be focusing on issues related to Da Nang and Hoi An, while also looking at national news and their possible impact on Central Vietnam's property market.
You will find a summary, a link to the source as well as CVR's take on the article.

We believe that local knowledge is the key to making the best possible decision and that's what we offer to all our clients.

"CVR: Western Management – Local Knowledge"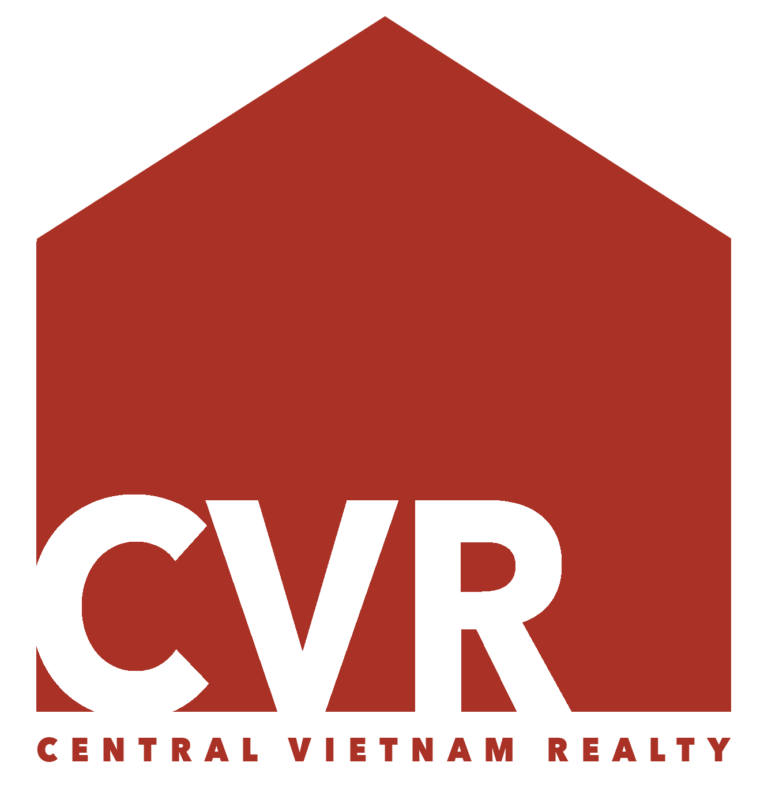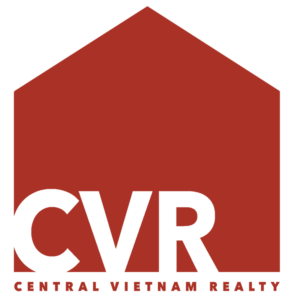 1. Banks are very eager to lend for real estate.

 

Banks in Vietnam are currently viewing real estate as a secure and lucrative investment, leading them to offer competitive interest rates and terms to potential borrowers. This is particularly advantageous for individuals seeking to purchase property in Vietnam, as it expands their financing options. However, despite the favorable lending environment, strict regulations persist, necessitating borrowers to meet specific criteria for loan approval. Factors influencing loan evaluation include credit score, debt-to-income ratio, down payment amount, property type, and loan purpose.

Prospective property buyers in Vietnam are advised to consult with banks or financial advisors to obtain pre-approval, enabling them to gauge borrowing capacity and estimate monthly payments.

Key tips for securing real estate loans in Vietnam include enhancing credit scores, minimizing debt-to-income ratios, accumulating a substantial down payment, selecting residential properties over commercial ones, and maintaining transparency about one's financial situation to aid the bank in assessing eligibility and risk. This development signifies increased accessibility to financing for those interested in the Vietnamese real estate market.

 
Source: Cafef.vn
 
2. Despite the high price, people still look for apartment to buy.
Although the land market is shrouded in gloom and apartment prices are sky-high, in recent months, consumers are still eager to buy and invest. The reason is considered to be that the number of projects is very limited, while apartment prices are high, but consumers can still "bear the heat" and that is people's real housing needs.
High demand, running out of cheap apartments.
An actual survey of apartment prices in some projects in Hanoi shows that, while the land market is gloomy, the number of people looking to buy apartments in Hanoi increased by about 6%, and the number of people looking to rent also increased by 9%. Along with that, the number of new construction projects recently has been almost non-existent, so apartment prices have also been pushed up sky high.
Apartment transactions recovered quickly.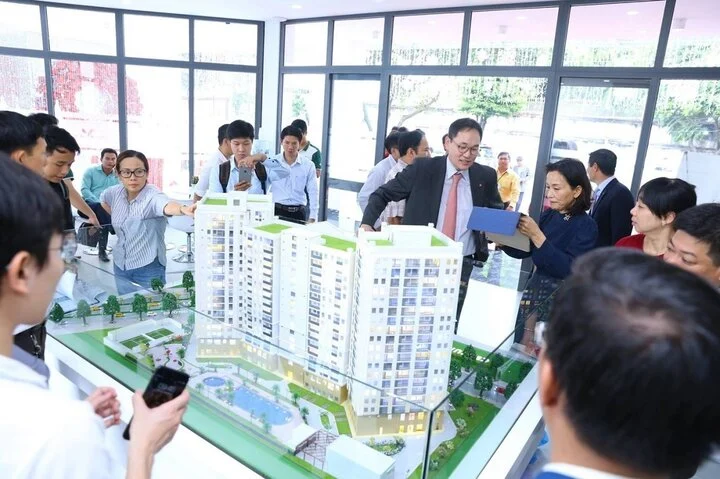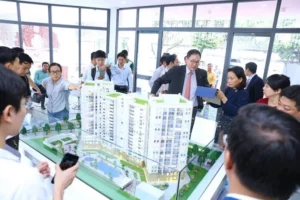 At the project being completed, Rose Town 79 Ngoc Hoi apartment building, the apartments are designed with areas of 70,78,89 and 104 m² and have 2 types of ownership, long-term and 50 years. The number of people coming to learn and trade on weekends is also quite exciting.
A broker for this project said that the current price of a long-term apartment is more than 40 million VND/m2, the apartment has a shelf life of 50 years from the date of approval and grant of land for the project, currently there are more than 30 million remaining. The annual price is 28 million VND/m2, the cheapest in the area.
Mr. Nguyen Van Dinh – Chairman of the Real Estate Brokers Association said that recently the rate of successful apartment transactions has shown signs of improvement. This is also a type that is expected to recover well from now until the end of the year.
The advantage that leads to this is the condo can be used to live or let out when people get handover that helps this segment to stay on high demand and foresee more transaction in the coming time.
Source: cafebiz.vn
3. Proposal for Foreigners Buying Resort Real Estate.
Ms. Nguyen Thai Hoai Anh of Sun Group proposed changes in Vietnam's real estate sector at a November 15 tourism conference. She advocated lifting restrictions on foreigners, allowing them to invest in tourism and resort properties to boost the economy and tourism. Ms. Hoai Anh urged policies encouraging foreign investment in resort real estate, emphasizing potential economic benefits.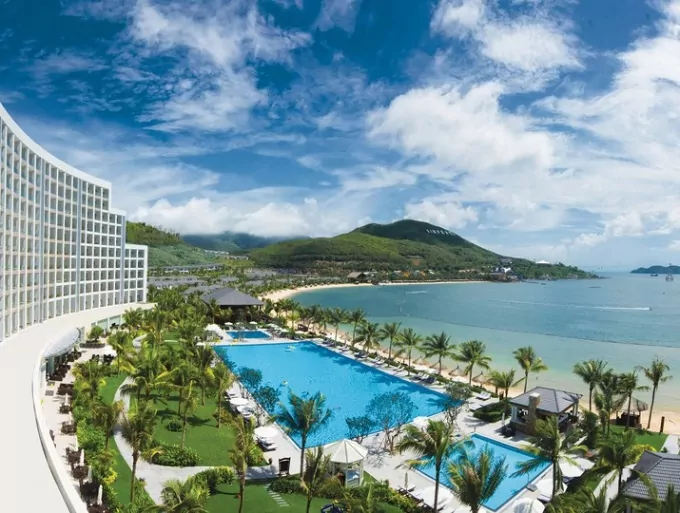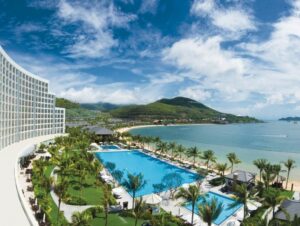 She also recommended expanding visa exemptions for citizens of developed countries, promoting long-term stays and increased spending. To enhance aviation cooperation, Ms. Hoai Anh suggested market expansion, new flight routes, and reinstating direct flights, particularly targeting countries like South Korea, China, India, Australia, and Eastern Europe.
Despite government efforts to revive the real estate market, challenges persist, with increased business closures, especially in the first 10 months of the year. Forecasts by Mr. Nguyen Van Dinh of the Vietnam Real Estate Association predict ongoing departures due to prolonged challenges.
The Ministry of Planning and Investment reported on the Song Cong 2 Industrial Park Phase 2 project in Thai Nguyen province, with Viglacera Thai Nguyen as the investor. The report emphasized compliance conditions. Additionally, Gamuda Land Vietnam identified a land fund in Ho Chi Minh City for a significant project, anticipating over 1 billion USD in revenue upon completion. The company strategically acquired Tam Luc Real Estate earlier to expand its land portfolio and minimize planning and legal risks.
Source: kinhtexaydung.petrotimes.vn
4. The land market welcomed a wave of recovery in the last months of the year.
The article discusses the positive signals of recovery in the Vietnamese real estate market, attributing this improvement to gradually stabilizing macroeconomic conditions, lower interest rates for loans post-COVID-19, and increased deployment of public investment projects. According to Nguyen Van Dinh, Chairman of the Vietnam Real Estate Brokers Association (VARS), the real estate market is showing signs of recovery, with growing investor confidence.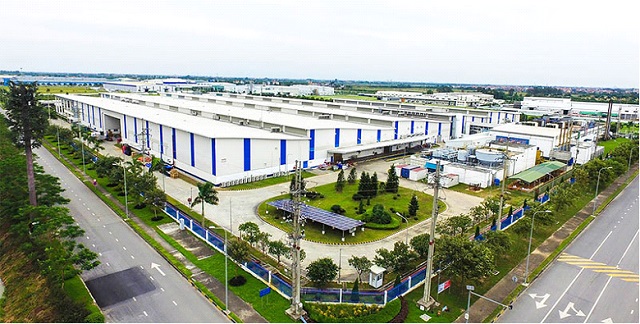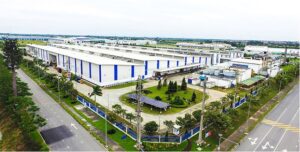 VARS statistics indicate a gradual increase in real estate transactions, with nearly 3,000 transactions in the first quarter, close to 4,000 in the second quarter, and around 6,000 in the third quarter of 2023. Although transaction volumes are lower than pre-pandemic levels (50,000 transactions per quarter), Dinh notes that the increasing trend each quarter reflects the market's resilience and upward momentum.
The article also highlights positive developments in land auction activities around Hanoi, particularly in the 2-3 billion VND price range, indicating increased investor interest and potential for profit. 
Source: vietstock.vn
5. Is resort real estate likely to "come back to life" in 2024?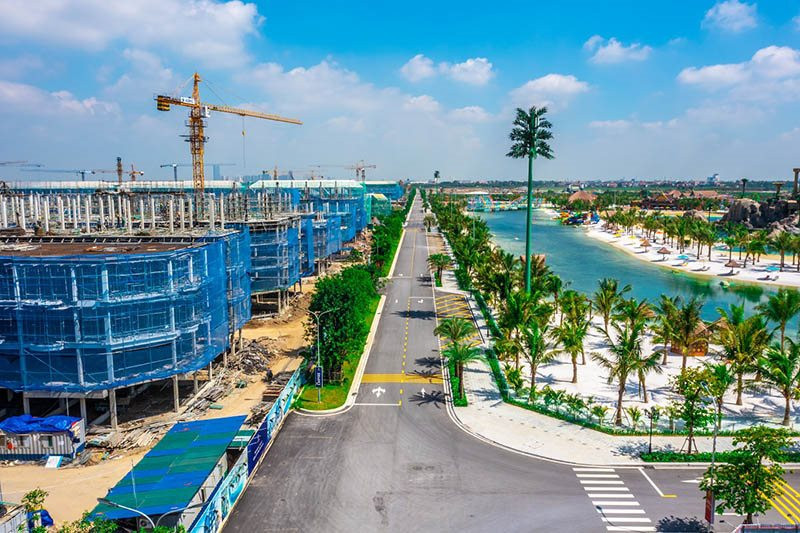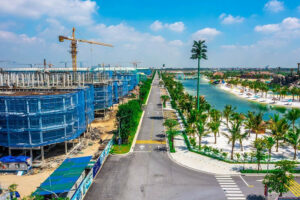 Despite persistent challenges, experts foresee a positive outlook for the hotel industry in 2024, driven by increased demand in late 2023 and anticipated visa policy changes. 
Ongoing issues such as labor shortages, higher energy costs, and geopolitical conflicts continue to impact the market. While hotel businesses in Southeast Asia are recovering, resort markets like Nha Trang-Cam Ranh, Da Nang, and Phu Quoc face challenges in expanding room capacity. International arrivals in Asia are 33% below pre-pandemic levels, with South Korea being the largest market but still 18% lower than 2019. 
China's market is slowly recovering but only at 28%. Experts stress the importance of adapting to post-pandemic consumer behaviors for sustained growth in the resort industry.
Source: Cafeland.vn
6. Viet Nam would be among world's 20 highest growing economies in 2024.
In its recent World Economic Outlook report, the IMF projected that global growth will slow from 3.5 percent in 2022 to 3 percent this year and 2.9 percent next year, a 0.1 percentage point downgrade for 2024 from its July projections.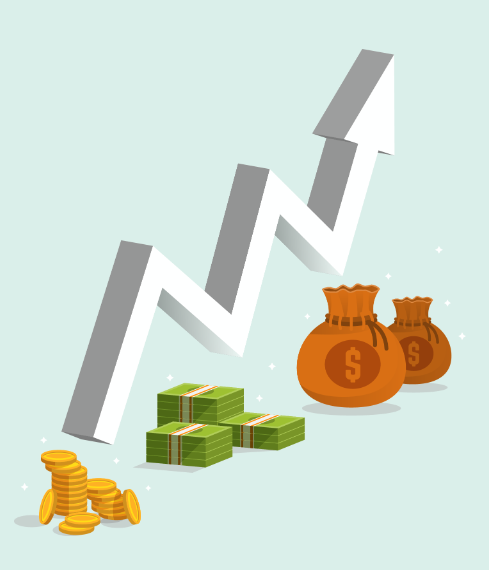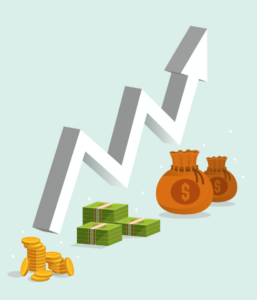 The IMF maintained its growth forecast for Viet Nam's economy in 2023 at 4.7 percent. Viet Nam's GDP growth accelerated to 5.33 percent in the July-September period compared to 3.28 percent and 4.05 percent respectively in the first and second quarter. 
It is quite a stronger pickup, noted Thomas Helbling, Deputy Director of the Asia and Pacific Department, under the IMF. "We are seeing a gradual recovery in the real estate and corporate bond market easing. The view is that with the reforms being undertaken, some of those short-term headwinds will be overcome," shared the economist. And in the medium term, Viet Nam has a strong kind of trajectory based on integration of value chains, foreign direct investment (FDI) as those fundamentals remain fairly strong, he underscored. 
If Viet Nam overcomes some of these macro imbalances right now, the nation would go back very close to the pre-pandemic trajectory, he added.
Source: vietnamplus.vn
As always, CVR is at your service and happy to provide help anyways we can!

 

Contact Us today to find the real estate investment in Da Nang which is right for You.