Week 47/2021 – Central Vietnam Real Estate News Summary

In this weekly or sometimes bi-weekly news flash – CVR: Central Vietnam Realty will provide a choice of articles from mainly Vietnamese media sources related to the real estate market in Vietnam.
We will be focusing on issues related to Da Nang and Hoi An, while also looking at national news and their possible impact on Central Vietnam's property market.
You will find a summary, a link to the source as well as CVR's take on the article.

We believe that local knowledge is the key to making the best possible decision and that's what we offer to all our clients.

"CVR: Western Management – Local Knowledge"

 

1. 10 million low-cost apartments with prices ranging from 9 to 16 million VND per square meter soon to be built
Recently, APEC Group Joint Stock Company has sent a document to the Prime Minister about the implementation of 6-10 million apartments for social security beneficiaries in the period 2021-2030.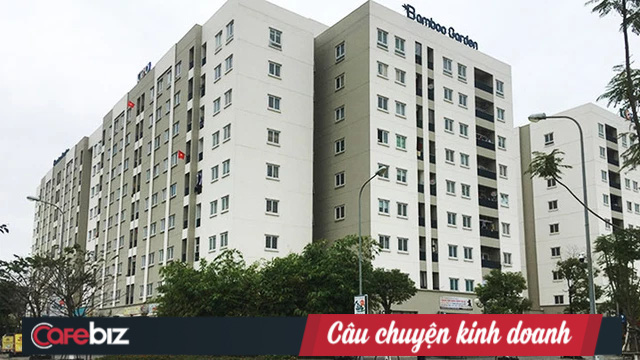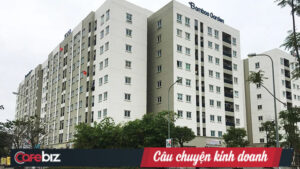 In the document, this company retells the national housing development strategy to 2020 and a vision to 2030, that is: by 2020, striving to make a minimum construction investment of about 12.5 million m2 social housing in urban areas. However, in fact, data from the Ministry of Construction shows that after nearly 10 years of implementation, the country has only completed 254 projects, equivalent to about 108,800 social houses with a total area of more than 5.4 million m2. The development of social housing has only reached 43% of the target set out in the National Housing Development Strategy.
This company expresses its desire to create a great motivation to attract investors to join with the government to solve social problems.
The apartment products have an apartment area from 25 – 70 m2/apartment. The selling price in Hanoi and Ho Chi Minh City is about 13-16 million VND/m2, the remaining cities are about 9-14 million VND/m2. People only need 30% of the value of the apartment to own an apartment, the remaining 70% of the value is supported with a loan from a bank or financial institution with a term of 10-20 years.
Importance: This action from Apec Company will help low income people to afford a place to live.
Interested in learning about investing in Central Vietnam? With a decade of experience, we're your number one resource for residential and commercial real estate opportunities in and around Da Nang. Contact the CVR team today
Source:https://cafebiz.vn/mot-doanh-nghiep-xung-phong-xay-10-trieu-can-ho-gia-re-25-70m2-gia-chi-9-16-trieu-dong-m2-20211117085151234.chn
2. Quy Nhon – The center of attraction of investors in the Central region.
With abundant natural advantages and a gradually synchronized transport infrastructure, Quy Nhon is a place of special interest to investors and is an important nucleus to help Binh Dinh develop strongly in the following fields: economic, trade and tourism.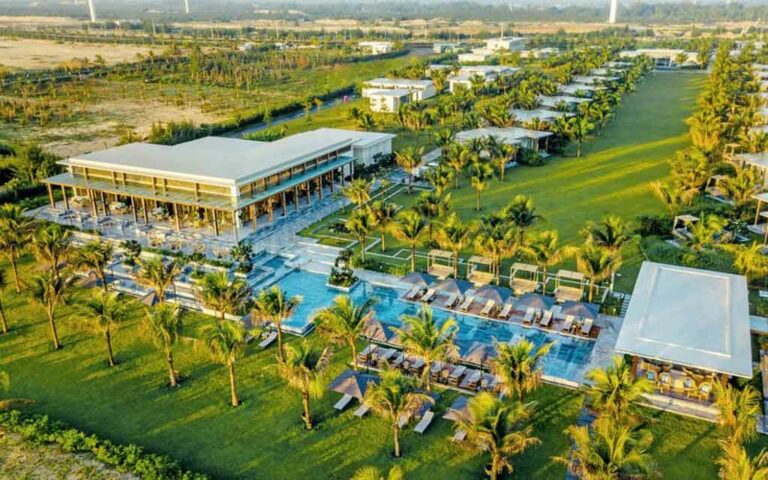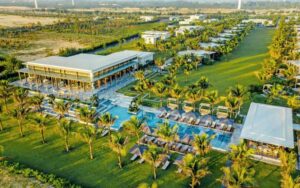 Possessing 72km of the most beautiful coastline out of a total of 134km of Binh Dinh coastline, Quy Nhon is a city with great advantages in developing resort tourism. 
Not only enjoying natural incentives, with the planning orientation to become the southern center of the central key economic region, Binh Dinh is invested in synchronous transport infrastructure in terms of roads, railways, and airways, seaways.
Quy Nhon is also a locality with good policies in stimulating tourism demand and socio-economic development. In particular, Quy Nhon's land fund is still quite large, the land price is not high, so it attracts the attention of investors.
Quy Nhon was also named one of the top ten warm spots to relax in the winter by The Guardian (UK).
It is important because  Quy Nhon is a bright spot for real estate investment in the near future, especially in coastal urban real estate. In addition to the advantages of tourism, the legality and duration of ownership are also being interested by many investors.
Considering an investment in 2021? Whatever the requirement, we provide our clients the highest standard of service tailored to their specific needs and always stay ahead of the curve. Reach out to us today!
Source:https://batdongsan.com.vn/tin-thi-truong/quy-nhon-tam-diem-thu-hut-cua-gioi-dau-tu-tai-khu-vuc-mien-trung-ar107927



3. Applying technology to real estate transactions requires a clear legal corridor
The Covid-19 pandemic has been changing consumer behavior, including the explosion of technology application in real estate transactions. To survive and develop in the new situation, businesses must apply and adapt to new technology trends.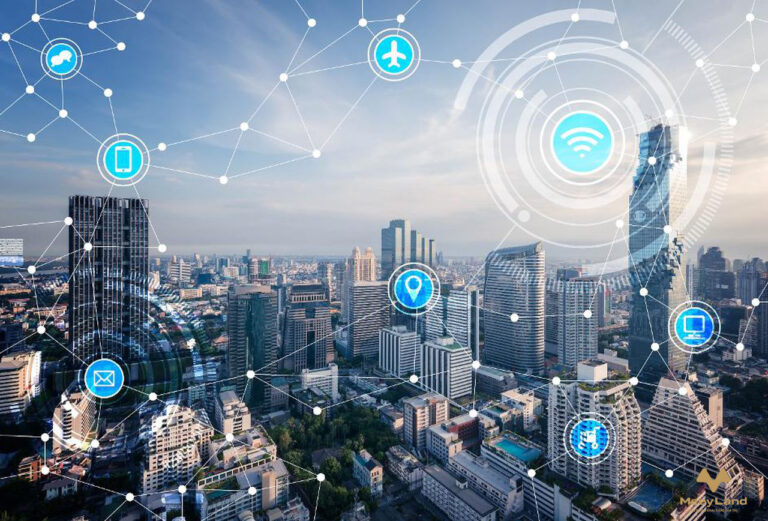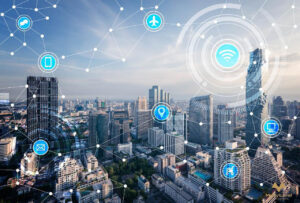 Technology application is the inevitable development trend of the market
New models, products, services and solutions built on technology appear more and more popular in Vietnam. The market is gradually getting used to online real estate information platforms, home viewing activities are completely online through 360-degree virtual tour technology, virtual reality (VR) or augmented reality (AR). Technology boomed when the Covid-19 pandemic impacted the market. This is a great opportunity for both businesses and real estate buyers.
Need to open a transparent legal corridor
In addition to the positive aspects, experts also recognize that the application of real estate technology will still face many challenges, including the problem that customers are still afraid when making purchase and sale transactions. Vietnam does not have any legal regulations for raising capital for real estate projects using applications such as blockchain or crowd-funding. However, the investment demands in the financial sector (Fintech), more specifically technology in the real estate sector with the form of Blockchain real estate investment, is receiving great attention.
Source:https://batdongsan.com.vn/phan-tich-nhan-dinh/ung-dung-cong-nghe-vao-giao-dich-bds-can-hanh-lang-phap-ly-ro-rang-ar107924
4. Things that smart customers need to know before buying an apartment
If you are planning to buy a condominium, you need to know how to choose the right project to avoid operational risks, financial losses, and impact on the long-term value of the apartment.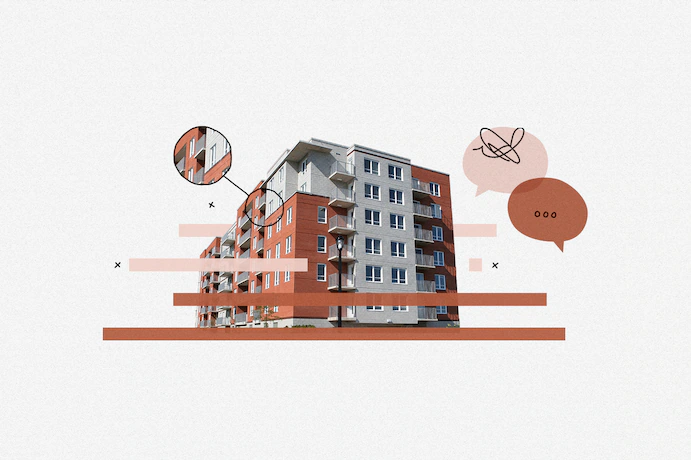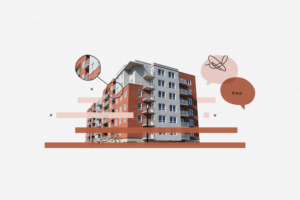 Quality of the apartment: Find out about the time the apartment was built, ask the management how often they conduct inspections of the condition of the building, and whether the inspections reveal problems that require immediate or future repair.
Contingency plans and contingencies: Please note that it is not advisable to spend money on an apartment that does not have a reserve fund, does not have a maintenance plan, and has been built for a long time. Because in addition to the inconvenience of living here, this apartment can also slide in price quickly. Also, you need to find out if the building is fully insured, for example for the common areas and utilities of the building. This will provide financial stability and insurance for your own apartment.
Service charge: you need to find out if the apartment owners pay the service fee on time or not. A ratio of 5-10% of the total number of owners is considered good. If more than 10% of owners are overdue for 60 days of service fees, this indicates a risk of financial instability to operate the building, or conflicts between residents and management that could impact even to the apartment you plan to buy.
Infrastructure and quality of operation: In addition to apartment issues, look at shared areas and amenities such as carpeting in the lobby, lighting in the parking lot, and landscaping. Also, take a look at safety and security devices such as fire protection and access cards to control the security of the building. In addition, see if the rules in the building are well controlled by management and strictly followed by residents, such as pet ownership, smoking areas, or quiet hours when residents are not allowed to stay. Do not hold noisy parties or allow contractors to work. Compliance with these regulations directly affects the quality of life of residents as well as the value of apartments.
Why it is important: The article gives very practical and useful tips for investors. Helping investors avoid risks and consider carefully when buying apartments.
Source:https://cafeland.vn/kien-thuc/nhung-dieu-ma-khach-hang-thong-minh-can-biet-truoc-khi-mua-can-ho-chung-cu-104334.html
5. Da Nang exchanged MOUs, investment cooperation with Sumitomo Group and BRG
On November 25, continuing activities during the official visit to Japan by Prime Minister Pham Minh Chinh, Chairman of Da Nang City People's Committee Le Trung Chinh attended the Vietnam – Japan Investment Promotion Conference and awarded a memorandum of understanding, investment cooperation with Sumitomo Group and BRG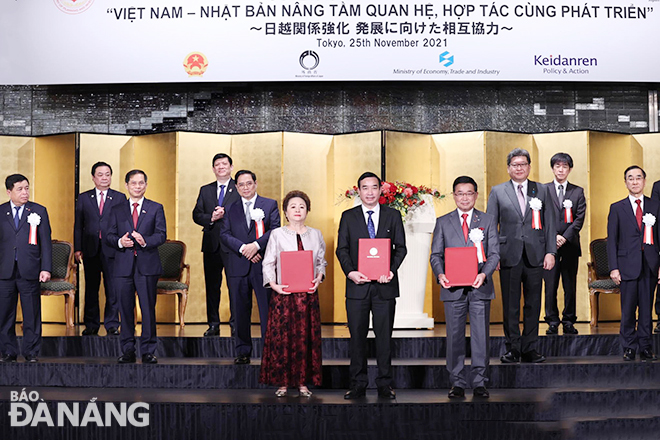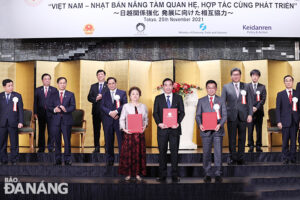 For Da Nang, Japan has been and is an important partner in investment and trade, one of the key markets that the city is focusing on calling for investment.
Japan is currently the country with the largest total investment capital in the city with more than US$ 985 million and 216 projects, accounting for 25.5% of the city's total FDI investment, focusing on manufacturing, information technology, real estate – tourism, services, research and development
The city government is committed to creating all favorable conditions for Japanese investors to set up and effectively implement projects in Da Nang.
As Da Nang continues to develop into a major economic center and international destination, CVR can help you find suitable real estate that fits your specific needs whether it's for a business or new home. Interested in learning about opportunities in Central Vietnam? Contact the CVR team today!
Source:https://baodanang.vn/channel/5404/202111/da-nang-trao-bien-ban-ghi-nho-hop-tac-dau-tu-voi-tap-doan-sumitomo-va-brg-3895070/
As always, CVR is at your service and happy to provide help anyways we can!

 

Contact Us today to find the real estate investment in Da Nang which is right for You