Week 46/2023 – Central Vietnam Real Estate News Summary

In this weekly or sometimes bi-weekly news flash – CVR: Central Vietnam Realty will provide a choice of articles from mainly Vietnamese media sources related to the real estate market in Vietnam.
We will be focusing on issues related to Da Nang and Hoi An, while also looking at national news and their possible impact on Central Vietnam's property market.
You will find a summary, a link to the source as well as CVR's take on the article.

We believe that local knowledge is the key to making the best possible decision and that's what we offer to all our clients.

"CVR: Western Management – Local Knowledge"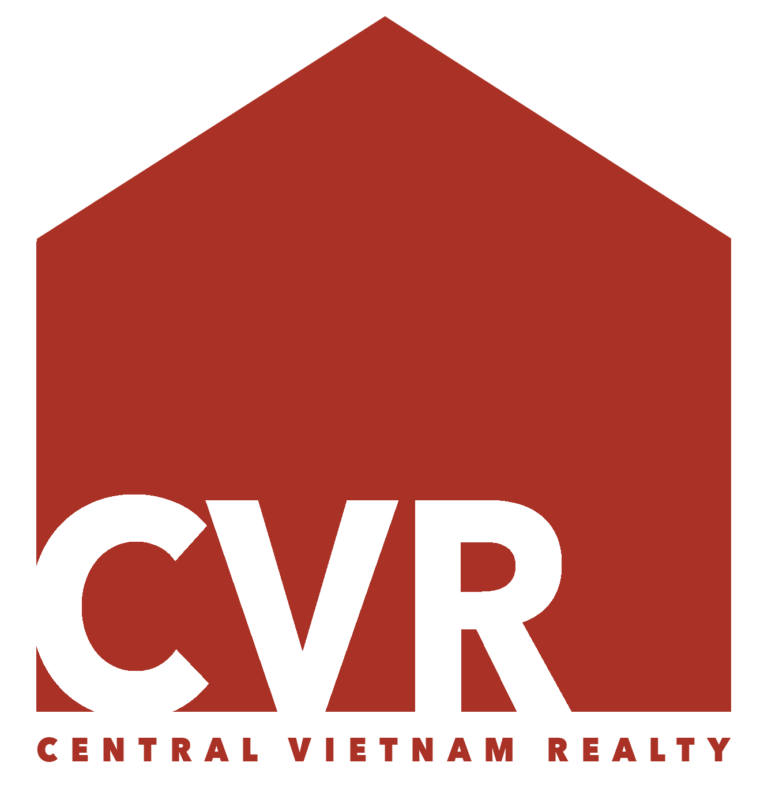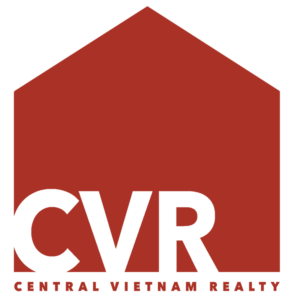 1. After the Horrific Fire, Hanoi Regulates Parking Space for Mini-Apartment Buildings.

 

The directive addressing multi-storey individual residential buildings in Hanoi focuses on critical safety and construction measures. It emphasizes reinforcing construction standards and mandates adequate parking space allocation for motorcycles. Each apartment unit must have a minimum parking area of 6 square meters for motorcycles and bicycles. In cases where on-site parking is insufficient, an off-site plan is required to comply with regulations.

Moreover, the directive stipulates the need for separate charging areas for electric vehicles, ensuring safety and appropriate distancing. Designated areas for different vehicle types, coupled with fireproof measures, are essential. Safety protocols for gasoline and electric vehicles require regular inspections to prevent fuel leakage and ensure system safety.

Monitoring the electric vehicle charging process for safety is crucial, with a prohibition on overnight charging. The overall aim of these regulations is to significantly enhance safety measures and ensure compliance in the construction and operation of multi-storey individual residential buildings in Hanoi, ultimately safeguarding residents and their living environments.

 
Source: Cafef.vn
 
2. HCM city asks for instruction of financial responsibility for issuing pink books for the condotel, and chophouse.
The Ho Chi Minh City Department of Natural Resources and Environment has directed a query to the Ministry of Natural Resources and Environment, seeking clarity on financial obligations and land use terms pertaining to certificates for properties hosting officetels and shophouses.
Their inquiry addresses the sale of spaces initially authorized for commercial purposes but later purchased by individuals for residential use. The primary concern revolves around determining land prices for additional financial obligations when issuing ownership documents, particularly the 'pink books'.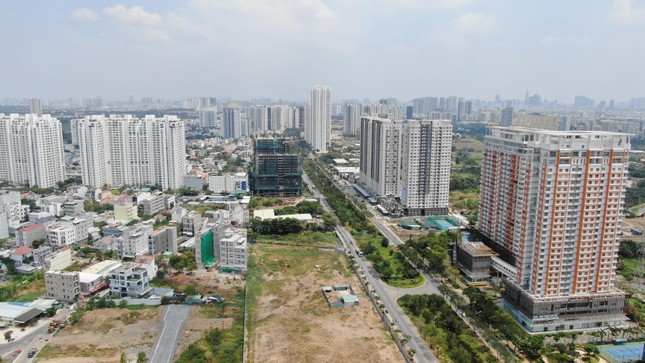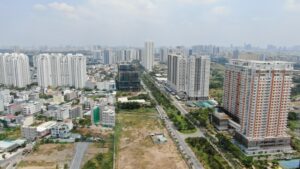 For housing projects involving sales or leases, the land transfer timeline aligns with the project's duration. Buyers with associated land rights are ensured long-term stability in land usage.
Adhering to the Land Law and relevant statutes, Ho Chi Minh City has assessed land values based on specific land use objectives and terms. Notably, officetels and shophouses are appraised under a 50-year investment term.
In essence, the Department's request seeks guidance from the Ministry regarding scenarios where investors sell areas approved for commercial or service purposes to individual buyers, aiming to ensure compliance and clarity in the realm of property transactions and land use rights.
Source: cafebiz.vn
3. New planning Da Nang becomes a major socio-economic center of the country and Southeast Asia.
The new development plan for Da Nang, Vietnam transformed the city into a major economic and social center in both the country and the Southeast Asian region. The plan has been approved by Deputy Prime Minister Tran Hong Ha, and it covers the period from 2021 to 2030 with a vision until 2050. The plan encompasses the entire land area of Da Nang, which spans 1,284.88 square kilometers. The specific economic target is to achieve a growth rate of 9.5-10% per year by 2030, with an ambitious goal of reaching 12% per year.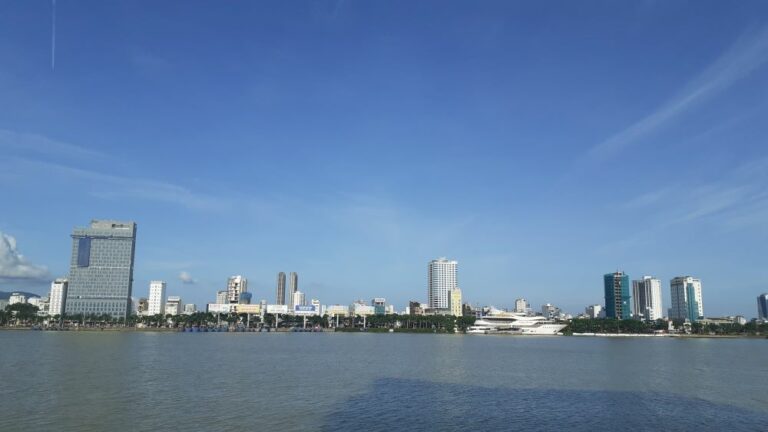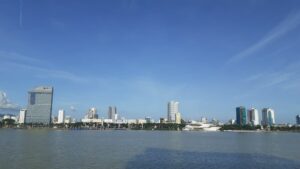 The new development plan for Da Nang holds significant positive implications for the real estate market in the city. As Da Nang aims to become a major economic and social center, it is expected to attract increased investments and business activities. This, in turn, can drive the demand for real estate properties, including residential, commercial, and industrial spaces. The city's growth as a regional hub may lead to an increase in property values and opportunities for developers, investors, and individuals looking to invest in the real estate market. Additionally, the improved infrastructure and amenities planned for the city can enhance the overall quality of life, making Da Nang an attractive destination for both local and international buyers.
Source: Cafef.vn
4. Da Nang leads the top 10 destinations searched by Indian tourists.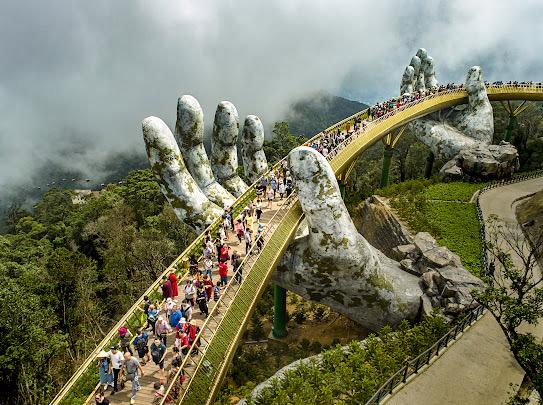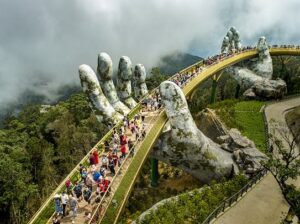 The Tourism Promotion Center of central Da Nang City quoted Skyscanner India's 2024 Travel Trends report on November 8 as saying that the city led in the top 10 trending destinations as a result of searches conducted by Indian travelers in the period between August 7, 2022, and August 7, 2023, which increased 1,141 percent compared to the same period between 2021 and 2022. 
Following was Almaty in Kazakhstan, with searches rising 501 percent. Hanoi ranked fifth on the list, with searches up by 396 percent. 
The report revealed that Indian travelers have an appetite for short-haul travel, with six out of the top 10 trending destinations being nearby cities. And Da Nang, famous for its beaches, comes out on top.
Source: vneconomy.vn
5. Ministry of Construction: Increasing profits for social housing investors will increase house prices.
According to the Ministry of Construction, increasing profits for social housing project investors will lead to a rise in housing prices, impacting buyers who will bear these costs.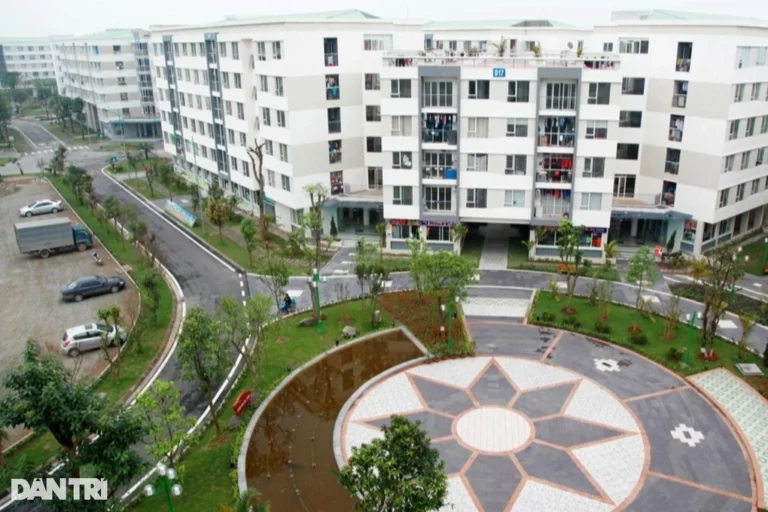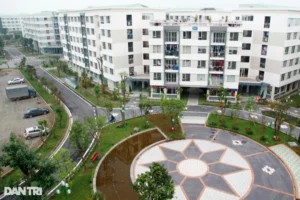 The proposed amendments to the Housing Law, presented to the National Assembly by the government, suggest incentives for social housing project investors. However, local businesses argue that the proposed profit limit of 10% for the built area of social housing is insufficient and propose an increase to 12-15%. 
The Ministry of Construction contends that raising profit margins will result in higher housing prices, affecting buyers. The debate also centers on incentives related to land usage fees and value-added tax exemptions, with businesses emphasizing the need for attractive mechanisms to encourage investment in commercial projects associated with social housing.
Source: dantri.com.vn
6. The segment of apartment buildings is recovering the fastest in the market.
The real estate market witnessed a year-long recovery following new policies. Among segments, those catering to fundamental needs demonstrated faster growth in late 2023 and notably in early 2024. Apartments, according to batdongsan.com.vn, secure a stable long-term profit rate of 12.5%.
While other segments indicated signs of stabilization, the apartment market thrived in sales and rentals, with dormitories and apartments experiencing 19% and 6% growth, respectively, in rentals. Buyers showed a 1% rise in interest.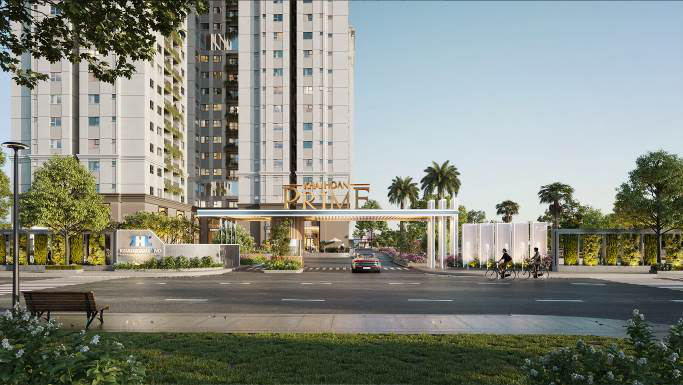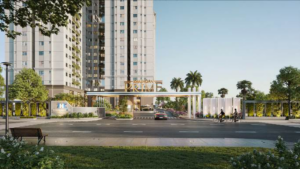 After a downturn in early 2023 due to preferential pricing policies and interest rate adjustments, the market is set to favor apartments, offering stability and potential growth.
Investors are eyeing apartments due to legal reputation, location, pricing, and market stability. Comparatively, apartments provide a steadier investment with a 30% increased interest, accounting for over half of real estate searches.
Southern Vietnam, particularly Ho Chi Minh City, observes increased demand for apartments in the 2-4 billion VND range, outstripping homes under 2 billion VND. However, scarcity in this range has pushed buyers to expand budgets.
The city's infrastructure development encourages satellite urban areas, notably in Nha Be, attracting buyers for living and investment purposes. Yet, limited supply may impact future prices due to demand-supply imbalances, emphasizing the need for legally compliant projects.
Nha Be stands out in the Southern region for its trading and transportation advantages, positioned as a logistical hub. Improved infrastructure directly impacts real estate price potential, with a projected slight increase in apartment prices in 2024.
Source: cafeland.vn
7. When investing in tourism real estate, investors need to pay attention to these 5 things.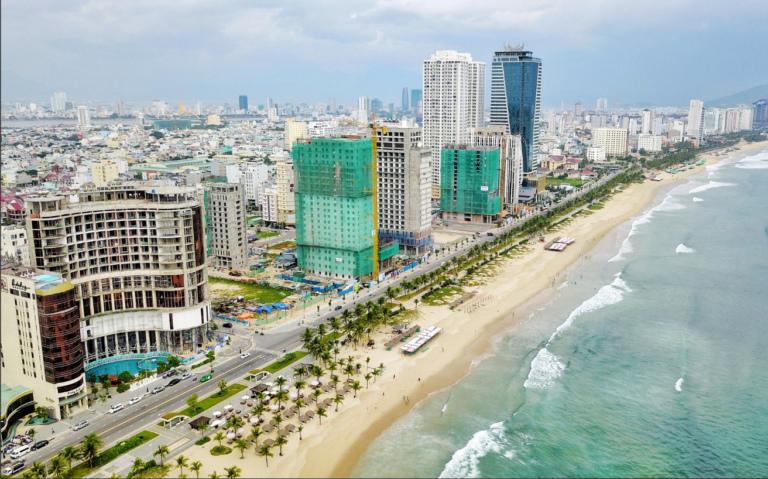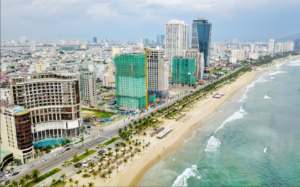 The tourism real estate market in Vietnam is experiencing robust growth, leading to diverse supply and product types that offer lucrative opportunities for investors. With the surge in tourism-related projects nationwide, especially in popular destinations like Nha Trang, Da Nang, and Phu Yen, the market has expanded significantly. Since 2015, the rise of condotel developments in coastal tourist cities has attracted substantial investment from individual investors. The year 2017 marked a condotel boom, with 26,364 units, with Nha Trang alone accounting for more than half. However, concerns have been raised about the risks associated with profit commitments made by developers, ranging from 10-12% fixed returns over 5 to 10 years. Investors are advised to focus on projects with strong tourist demand, professional management, appealing design, diverse amenities, and strategic locations in high-potential tourism areas. The government's supportive policies, such as reduced land lease fees and taxes, further enhance the attractiveness of these investments.
Source: Cafef.vn
As always, CVR is at your service and happy to provide help anyways we can!

 

Contact Us today to find the real estate investment in Da Nang which is right for You.