Week 45/2022 – Central Vietnam Real Estate News Summary

In this weekly or sometimes bi-weekly news flash – CVR: Central Vietnam Realty will provide a choice of articles from mainly Vietnamese media sources related to the real estate market in Vietnam.
We will be focusing on issues related to Da Nang and Hoi An, while also looking at national news and their possible impact on Central Vietnam's property market.
You will find a summary, a link to the source as well as CVR's take on the article.

We believe that local knowledge is the key to making the best possible decision and that's what we offer to all our clients.

"CVR: Western Management – Local Knowledge"
1. Buying a home has never been easier
For real buyers, this is an extremely favorable time to buy real estate at a good price. The series of sales policies of the business is leaning in favor of the end real estate users.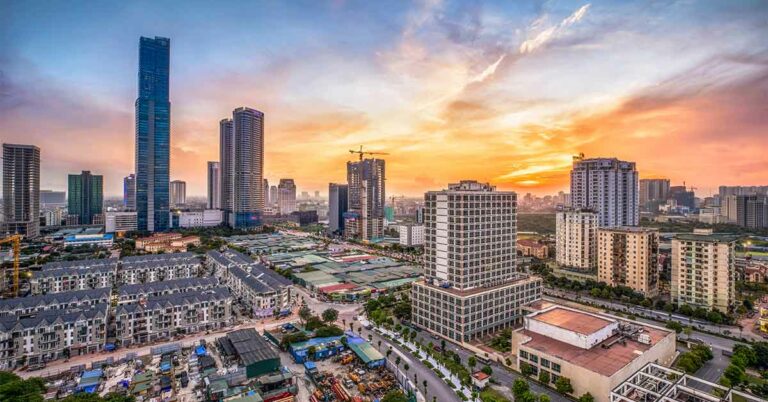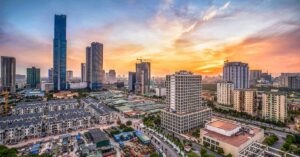 In the context of rising interest rates, real home buyers in return are supported by the investor "strongly" in terms of payment policy. Accordingly, when the market is difficult, it is an opportunity for the need to buy a house to live in, to invest.
If you have free money, this is the time to buy real estate that you love, because buyers understand this is the time to choose real estate at a good price. It's never been easier to buy a house like now.
In terms of demand, with rapid urbanization, the real demand in cities is still very large, especially in the segment of affordable and affordable apartments for the majority of people.
This is just a "stop" phase of the market, after this point real estate prices will continue to increase. When the market is difficult, both investors and investors are under financial pressure, it is an opportunity for real estate buyers to "decide" where to settle down. Even, find beautiful products, and good prices that have never been thought of before.
Incentive programs applied by many investors during this period demonstrate their understanding of the market and homebuyers' psychology; showing that investors are willing to share profits, and accept less profit. The spillover effects from these preferential policies will contribute to gradually better liquidity. Real buyers will have many incentives that are not easy to find in the normal market period, if not affected by the difficulties of the market. 
CVR is here to help you understand the trends of the market so you can make the best investment decisions. Our experience, highly regarded reputation and strong legal knowledge keep us at the forefront of the real estate industry. Interested in learning more about opportunities in Central Vietnam? Contact the CVR team today!
Source:https://cafef.vn/khong-luc-nao-de-mua-nha-o-thuc-nhu-bay-gio-20221110094047879.chn
2. Investors in real estate become caught up in a tug of war: Keep the cash or hunt for bargain deals to invest
Many investors have cash in hand, but they are in a dilemma as to whether to continue with cash or to "hunt" for discount goods. Because everyone is worried that the market will continue to go down.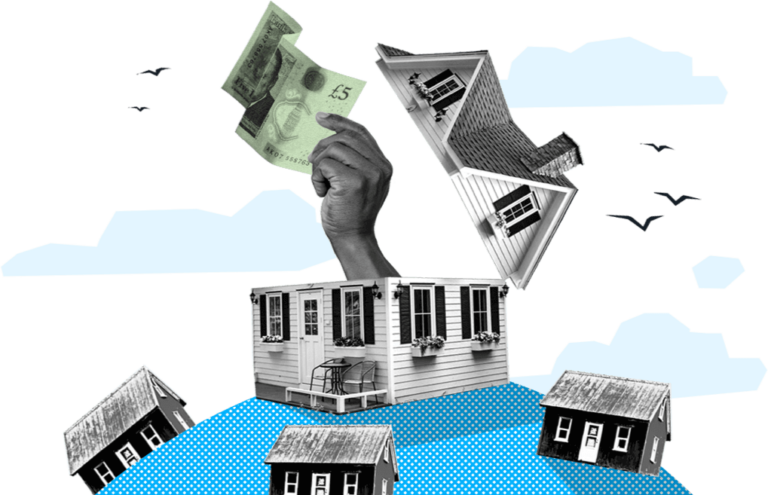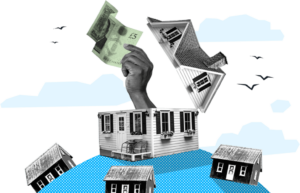 So when should you invest money? In this regard, Mr. Tran Khanh Quang, General Director of Viet An Hoa Real Estate Investment Joint Stock Company said: "Whoever accepts the risk, it is nice to be able to put down money from December 15 to December 31, 2022. Those with a weak heart should wait until the beginning of the second quarter of next year."
Meanwhile, Mr. Vo Hong Thang – deputy director of research and development (R&D) DKRA Vietnam said that the market is in a storm, and the best thing to do now is to "preserve".
"In 2023, how do we cope with storms and the market needs time to recover, in my opinion, the falling point should be 2024 or 2025," Thang said.
Recognizing the potential real estate segment in the current period, the Chairman of the Board of Directors of Dong Tay Land Joint Stock Company – Mr. Nguyen Thai Binh shared at a seminar, instead of real estate speculation, investors are spending money on real estate. attention for products that generate cash flow, safe legality, and reputable investors.
"It is not only cheap real estate that is prioritized, but the priority is for quality products. Real estate with a red book, a reputable investor, and multi-utilities will naturally attract people to live and be interested in investors in the inflationary period,"
Considering an investment in 2022? Whatever the requirement, we provide our clients the highest standard of service tailored to their specific needs and always stay ahead of the curve. Reach out to us today!
Source:https://cafebiz.vn/nha-dau-tu-roi-vao-the-giang-co-giu-tien-mat-hay-xuong-tien-di-san-hang-giam-gia-176221111085607466.chn



3. Real estate supply decreases and "anchored" at high prices
A report on the residential real estate market in Da Nang and its vicinity in the third quarter of 2022 said that the supply of real estate (real estate) decreased but prices remained high; It is forecasted that by the end of the year, the primary selling price will continue to increase due to the pressure of input costs, inflation, rising interest rates.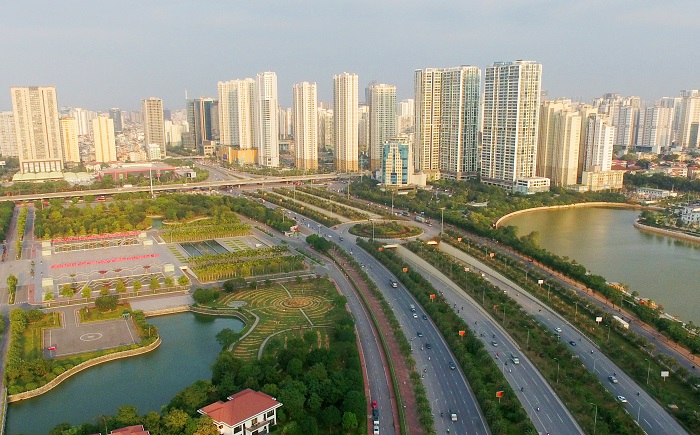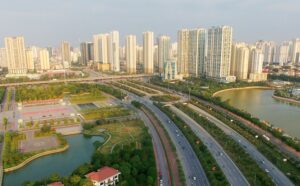 The market is quiet: resort real estate recorded an increase in supply in the hotel apartment segment, but still at a very low level compared to the period before 2019. With the resort villa segment, the market did not record new open supply, but most of it came from inventory that was opened for sale in previous years. The move to control credit has not been removed and the general difficulties of the macroeconomy have caused consumption to decrease sharply, and market liquidity to slow down. Projects recorded slow sales, especially some projects that had almost no transactions.
Supply is scarce and prices are kept: The primary price level is forecasted to increase slightly compared to the current one. The secondary market may remain at a stable level, under the pressure of interest rates, the market may see a drop in prices. It is forecast that the supply of resort villas in Da Nang and surrounding areas will continue to decrease and become scarce, recording about 100 units on the market.
Why it is important: It helps investor can understand the real estate market and make right decision. 
Interested in learning about investing in Central Vietnam? With a decade of experience, we're your number one resource for residential and commercial real estate opportunities in and around Da Nang. Contact the CVR team today
Source:https://baodanang.vn/channel/5404/202211/nguon-cung-bat-dong-san-giam-va-neo-o-muc-gia-cao-3929513/
4. 6 trends shaping the real estate market in 2023
The market is normalizing
The market has cooled down and will gradually return to normal in 2023. Housing prices may continue to fall as interest rates rise again. Other sectors including hospitality are also trending back to pre-pandemic levels, boosted by tourism and consumer demand.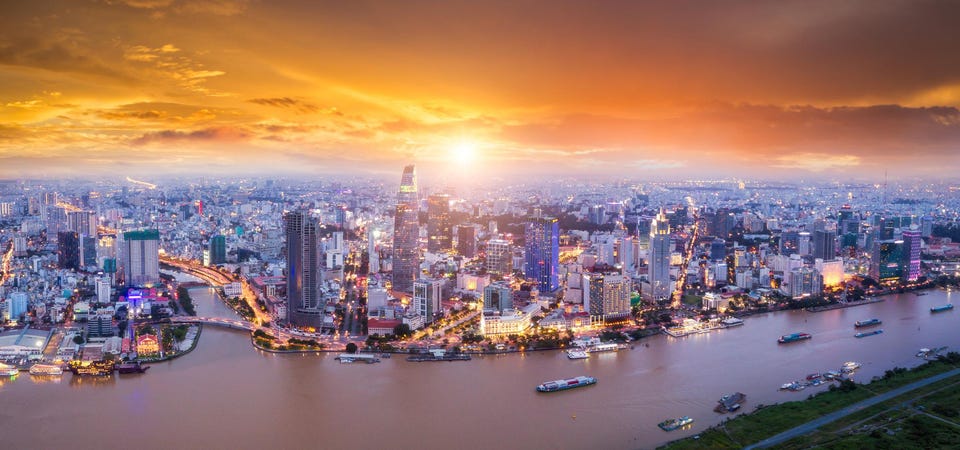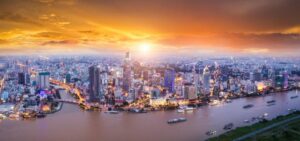 Housing costs remain high, and affordability declines
Millions of people are solving their own housing problems by moving to more affordable areas. However, this pushes up rents in the very places where people flock to buy houses.
Companies are rethinking office size.
Many companies are downsizing, not renewing contracts, or temporarily subleasing unused office space to save costs.
Address the challenge posed by climate change and meet ESG standards.
The growing impact of climate change is changing the real estate market. This demand is driving the market towards establishing newer, greener, more energy-efficient buildings.
Changing investor sentiment and capital sources.
Funding capacity for the real estate market is expected to decline in 2023 as many investors await the next policy and interest rate hikes by central banks.
Infrastructure spending increased.
Governments are stepping up public investment in infrastructure development and building smart cities to address transport, social security, environment, employment, and education issues.
Source:https://cafeland.vn/tin-tuc/6-xu-huong-dinh-hinh-thi-truong-bat-dong-san-nam-2023-114916.html
As always, CVR is at your service and happy to provide help anyways we can!

 

Contact Us today to find the real estate investment in Da Nang which is right for You