Week 43/2021 – Central Vietnam Real Estate News Summary

In this weekly or sometimes bi-weekly news flash – CVR: Central Vietnam Realty will provide a choice of articles from mainly Vietnamese media sources related to the real estate market in Vietnam.
We will be focusing on issues related to Da Nang and Hoi An, while also looking at national news and their possible impact on Central Vietnam's property market.
You will find a summary, a link to the source as well as CVR's take on the article.

We believe that local knowledge is the key to making the best possible decision and that's what we offer to all our clients.

"CVR: Western Management – Local Knowledge"

 
1. Da Nang signed a Memorandum of building a smart city in the 2021-2025 period. 
On October 26, the People's Committee of Da Nang City and Viettel signed a memorandum on building a smart city in the period from 2021 to 2025. 
The Memorandum focuses on five main contents: digital infrastructure, data and digital platforms, digital government, digital economy, and digital society.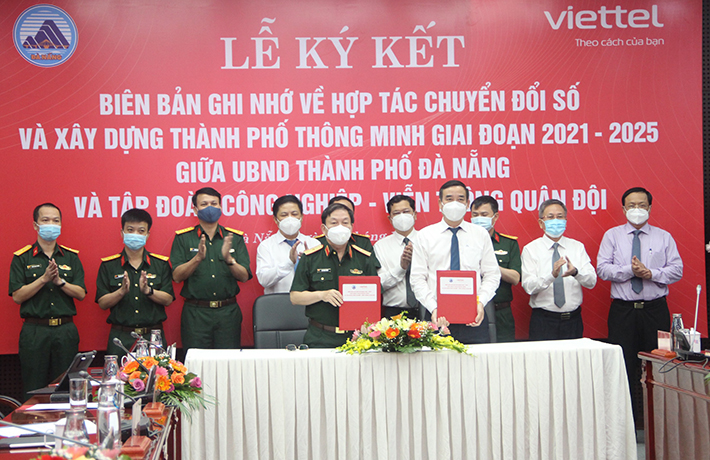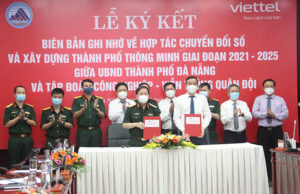 Invest in and build telecommunications and information technology infrastructure to ensure modern synchronization, connectivity, and safety to serve the development of e-government, digital transformation, and smart cities;…
Building databases, foundation systems, smart city applications, and synchronous and modern digital transformation from city to the grassroots level, completing information systems, shared databases of the city.
Viettel Group will deploy the construction of an information technology building in Da Nang Viettel's land area 8,000m2, at Green Island Area, at the top of Tran Thi Ly bridge
Digital transformation is an opportunity to solve bottlenecks as well as create breakthroughs in city development, and at the same time mobilize the participation of both the political system and the whole society to participate in the city's digital transformation.
As Da Nang continues to develop into a major economic center and international destination, CVR can help you find suitable real estate that fits your specific needs whether it's for a business or new home. Interested in learning about opportunities in Central Vietnam? Contact the CVR team today!
Source: https://www.danang.gov.vn/web/guest/chi-tiet?id=46024&_c=100000150,3,9
2. Why does the price for condos increase but the land price decreases?
While apartment prices are stable or slightly increase, prices of apartments tend to decrease in the third quarter of 2021, due to the impact of diseases and input materials.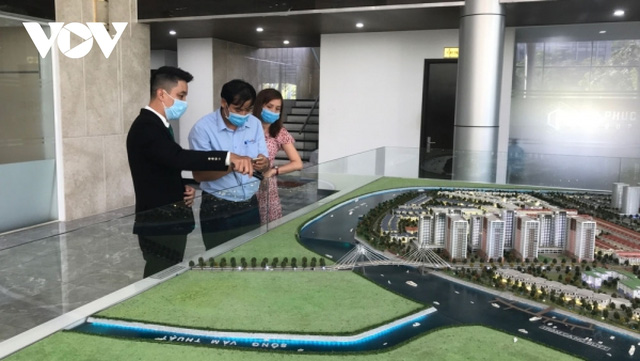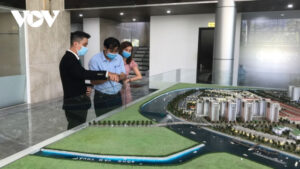 The real estate market report in the third quarter of 2021 of the Ministry of Construction said that the market did not have a supply of new projects, the number of real estate transactions decreased sharply compared to the second quarter. According to preliminary statistics, the number of real estate transactions decreased sharply. Eligible houses for sale on the market reached about 20,000 units, equivalent to about 60-70% compared to the second quarter. The absorption rate of housing products is only 40% of the market's offering. Particularly for the land plot segment, this rate is higher, reaching about 50%.
Evaluate the market reality and price fluctuations, Mr. Nguyen Van Dinh, Vice Chairman of the Vietnam Real Estate Brokers Association, said that the market froze due to the epidemic on a large scale, most provinces especially in big cities, real estate delivery has low liquidity. Housing prices tend to increase because the supply of new projects is almost nonexistent, while the real demand in the market is still high.
The cost of input materials, especially imported products, increased (such as the price of steel in the first months of 2021 increased by 30-40% compared to the end of 2020). Prices of construction materials, such as cement, sand, and bricks also increased, causing apartment prices to rise and new price levels to be formed.
Importance: The demand for residential products is still high, meanwhile the supply of affordable projects is low, making the price of condos still high for people to buy. The land is still good to buy but once decide to build, they also encounter the problem of building material.
With the current market situation, finding a great realtor is key to finding the right investment opportunity. All of these points are strong signs of the growth of the real estate market in Vietnam and give a good outlook for capital appreciation for investments in the long run.  Interested in investing in Vietnam?  Contact the CVR team for more details on available properties today!
Source:https://cafebiz.vn/vi-sao-gia-chung-cu-tang-dat-nen-co-chieu-huong-giam-20211029095020463.chn
3. What should you pay attention to when buying and selling real estate to avoid losing "unjustly" millions of dollars?
Recently, in the province of Quang Nam, there have been many controversies related to whether it's a residential land to live in. Many people believe that residential land is the land to live in, while local authorities have a different argument.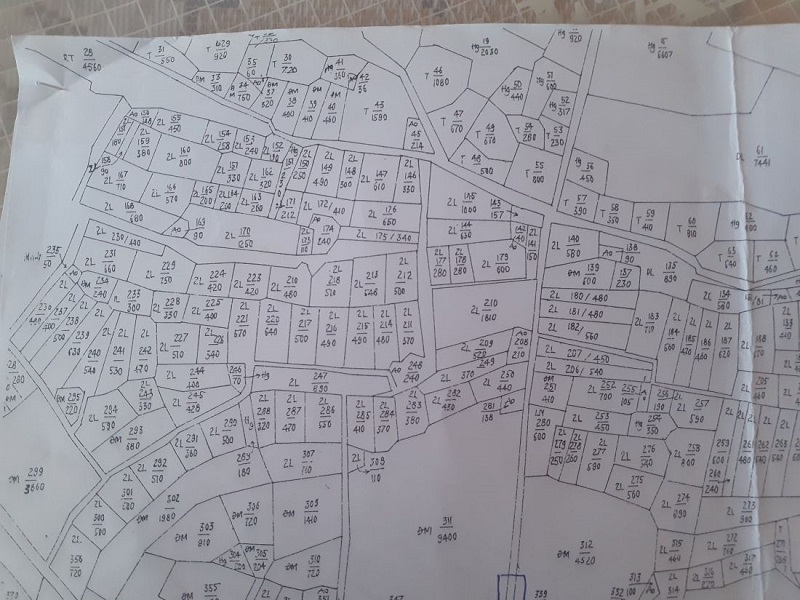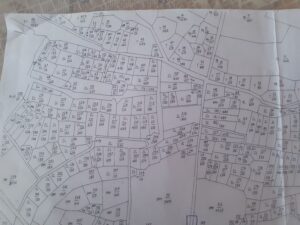 In fact, when many people carry out procedures to redefine their residential land area, authorities at all levels determine only a portion of the land area recorded in the residential land red book is recognized as land to live in, not the entire area.  
For example, a land plot has been issued with a red book to record residential land, with an area of 1,500 m2. However, when redefining the residential land area of this land parcel, the authorities at all levels in Quang Nam can determine the residential land area is only 300 m2 (equal to the prescribed residential land quota), The rest is defined as farmland. This has made landowners angry, petitioning people's courts at all levels for arbitration. Many people believe that residential land is the land to live in,  so it is reasonable to sell residential land at the same price as land to live in.
Why it is important: This case has just happed in Quang Nam province, however, this is a valuable experience for investors to buy land. In order to avoid legal risks of the land plot,  buyers in Quang Nam, as well as other provinces, need to ask the landlord to redefine the residential land area of the land plot to avoid unfortunate damages that can happen.
Not everybody wins the game of land investment. It would be better to do investment with well-inform projects which have adequate paperwork and choose those which had the pink book issued. A stronger and more transparent market means more opportunities! Considering investing in a new construction development project in Central Vietnam? Contact the CVR team for more information on current and upcoming opportunities.
Source:https://cafeland.vn/tin-tuc/mua-ban-dat-tho-cu-can-luu-y-gi-de-tranh-bi-mat-oan-tien-ti-103733.html
4. Construction and building materials increased 'shockingly'
Experts mentioned that the price of building materials has increased rapidly in recent times, leading to an increase of 4-6% in apartments sale prices. It is forecasted that the price will increase by 10-15% in the near future.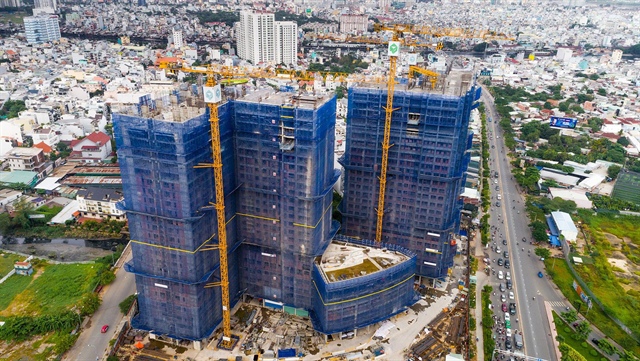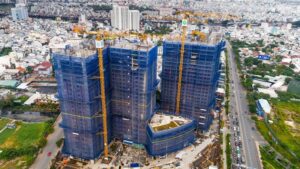 Iron and steel prices increased sharply due to supply chain disruptions and a sharp increase in world iron and steel prices combined with a recovery in construction demand after the Covid-19 epidemic. As demand increases, supply increases. Not only the price of iron and steel increased by 30-40%, but the price of other construction materials also increased sharply, the price of asphalt increased by 9 – 10%, the price of cement increased by 3-5%,…
According to experts, in a real estate project, the cost of iron and steel accounts for about 15-20% (in the group of construction costs). However, with real estate products, all these costs will be included in the selling price and must be borne by the home buyer. Therefore, the price of iron and steel increased by 50%, forcing the investor to adjust the selling price by 5-10%, even 15%. In case the selling price is not adjusted, the investor must accept to reduce the profit expectation.
Due to the sharp increase in the price of construction materials, the contractor, who had previously signed a contract with the investor, sought to prolong the construction schedule to wait for the price to drop, causing the project to be delayed.
Why it's important: 
Buyers can choose to buy resale units in existing projects so they don't get affected by the increase of building materials.
Our expert knowledge of both the property market and business environment ensures our clients are provided the best advice throughout the process. In today's constantly changing market, buyers face an array of complex challenges and new opportunities. We can help!
Source: https://vietstock.vn/2021/10/vat-lieu-xay-dung-tang-soc-768-904710.htm
5. Should I buy a house after the lockdown?
– According to the survey data of the Vietnam Real Estate Brokers Association after the first outbreak, the interest in the market increased by 306%, after the second phase increased by 62%, and after the third phase increased sharply by 378%. After the 4th epidemic, there is no exception.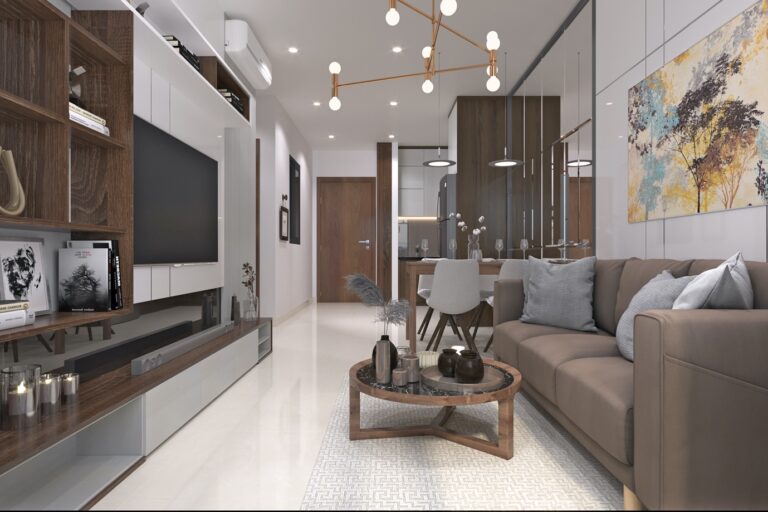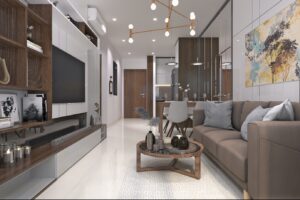 – The post-pandemic context is the time when investors have the opportunity to find reasonably priced real estate. According to analysts, real estate is still one of the relatively safe asset storage channels. In which, the affordable housing segment that meets real housing needs still plays a key role and develops sustainably.
– Regarding the demand for settlement, experts say that this is a favorable time for the group of customers with real housing needs, because of attractive incentives and stimulus policies from investors. The epidemic has also caused speculation activities to be "killed", buying houses at this time will not be affected by fevers or waves of speculation pushing prices.
– Re-starting business after the gap, real estate developers and investors also offer many good sales policies. In particular, the preferential payment methods and after-sales care of many investors show that the market has changed policies, repositioned products and opened up opportunities for buyers.
It is important because after responding to the epidemic, it became clear about the importance of a place to live. Therefore, planning to buy a house, locating affordable projects is what urban residents need to do as soon as the epidemic is under control.
Interested in learning about investing in Central Vietnam? With a decade of experience, we're your number one resource for residential and commercial real estate opportunities in and around Da Nang. Contact the CVR team today
Source: https://batdongsan.com.vn/tin-thi-truong/co-nen-mua-nha-sau-gian-cach-ar107748



6. With high demand, the real estate market will soon be back to its "new normal" status
Reduced trading doesn't come from falling demand
– Under the impact of the Covid-19 pandemic, especially the 4th outbreak, real estate is one of the industries that are heavily affected and damaged.
– During the gap period from June to October, more than 70% of exchanges experienced difficulties, only about 30% of exchanges operated at about 50% capacity. The market was hurt and buyers plummeted. However, despite the difficulties, real estate businesses are still flexible and proactive in finding adaptive solutions through technology platforms, through project introduction on social networking platforms. Many projects seek to transact online… These are adaptive solutions to help the market not completely freeze during the lockdown.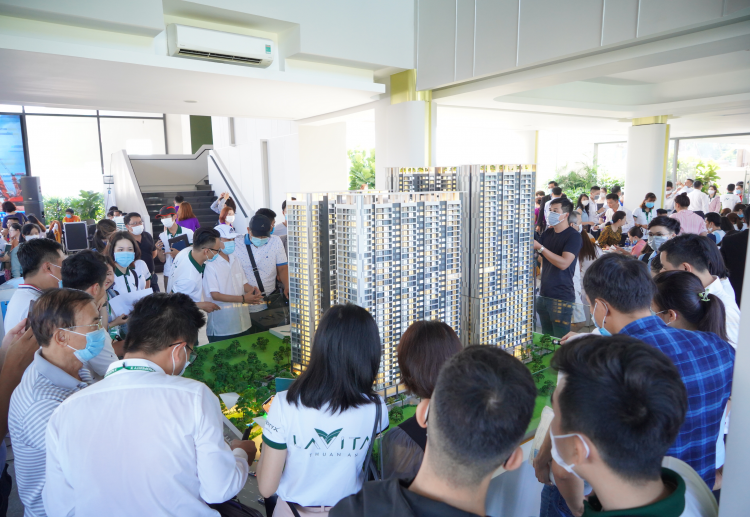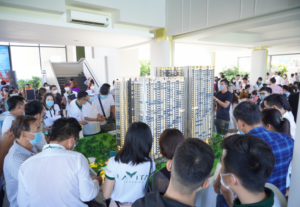 Buying power and capital inflows in real estate still increase
In the past, when there was a problem, the demand immediately dropped. But in this pandemic, the market's decline in transactions came from a supply shortage, not from a decline in home buying demand. The second difference is that real estate prices do not decrease during the epidemic. Real estate prices in many segments in the first 9 months of 2021 still increased by an average of 9-17% over the same period, this reflects the real purchasing power of the market is still large, especially in the apartment segment.
The economic factor of Vietnam is forecasted to recover quite quickly, it will be like a spring bouncing up strongly after repression and the real estate market will also follow this rebound. In the fourth quarter of 2021, the economy is forecasted to recover with a growth rate of about 4% and the whole year growth rate of about 2.5%.
Particularly, capital flows into real estate, even in the epidemic situation, real estate investment capital flows still grew strongly.
Source:https://batdongsan.com.vn/tin-thi-truong/nhu-cau-mua-van-cao-thi-truong-bds-se-som-binh-thuong-moi-ar107737
As always, CVR is at your service and happy to provide help anyways we can!

 

 

Contact Us today to find the real estate investment in Da Nang which is right for You