Week 38/2023 – Central Vietnam Real Estate News Summary

In this weekly or sometimes bi-weekly news flash – CVR: Central Vietnam Realty will provide a choice of articles from mainly Vietnamese media sources related to the real estate market in Vietnam.
We will be focusing on issues related to Da Nang and Hoi An, while also looking at national news and their possible impact on Central Vietnam's property market.
You will find a summary, a link to the source as well as CVR's take on the article.

We believe that local knowledge is the key to making the best possible decision and that's what we offer to all our clients.

"CVR: Western Management – Local Knowledge"
1. Da Nang has successfully auctioned 2 big pieces of land
The People's Committee of Da Nang City has just issued decisions recognizing the winning results of land use rights auctions of two businesses to invest in commercial and educational projects.
Accordingly, the People's Committee of Da Nang City has made decisions to recognize the auction results of 2 large land plots with a total area of more than 37,800 m2.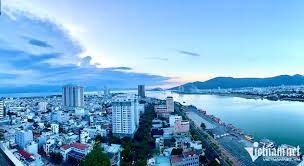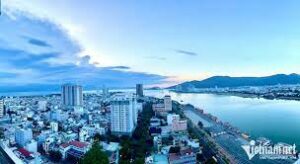 Specifically, the People's Committee of Da Nang City has recognized that Viet My Hai Phong Education Joint Stock Company won the auction of land use rights for land plot A5-12 (International Inter-level School) in the expanded E2 Area (phase Section 1), located in Hoa Xuan ward, Cam Le district, has an area of 18,698 m2. The winning auction price of the land is 425,432 VND/m2/year. The land use term is 50 years.
The City People's Committee also recognized MM Mega Market Co., Ltd. (Vietnam, located in An Phu ward, Thu Duc City, Ho Chi Minh City) won the auction of land use rights for the commercial and service area (supermarket) in the area. The southeast area of the student dormitory (Hoa Khanh Nam ward, Lien Chieu district) has an area of 19,197 m2. The winning price for this land is 792,867 VND/m2/year.
In addition, the People's Committee of Da Nang City has also approved the plan to auction land use rights for the land area with symbol A1-2-1 (9,754.1 m2 wide) on the road from the Han River bridge to Pham Van Street. Dong, An Hai Bac ward, Son Tra district. The purpose of use is commercial and service land; The State leases land in the form of a one-time payment for the entire lease period…
According to the plan, it is expected that this year, Da Nang will organize auctions of 26 large plots of land, 190 plots of land in divided plots that have passed the previous year's land use rights auction list. Of these, 25 large land plots are expected to have a total revenue of more than 3,238 billion VND; 190 plots of residential land are expected to earn more than 569 billion VND.
Source:cafebiz.vn
2. Real Estate Market Poised for Rebound as Interest Rates Drop

 
The real estate market, facing limited supply, is expected to gradually recover in late 2023 and show growth in 2024. Positive changes in the country's socio-economic situation, including the completion of dismantled projects, are set to boost supply and market activity.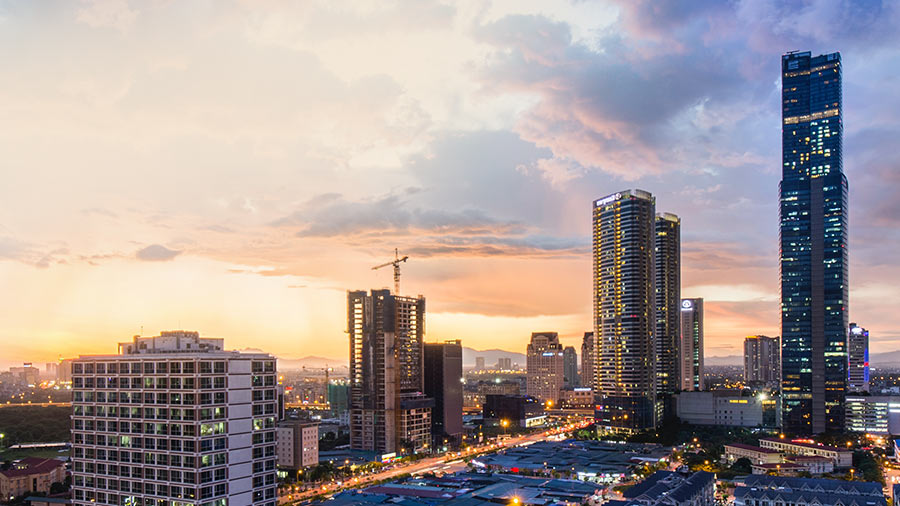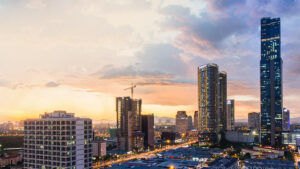 Interest rates on home loans have reached historic lows, with rates dropping by 3% to 5.2%. Major banks offer rates below 8% per annum, making borrowing more attractive for potential buyers.
Declining interest rates have shifted investor preferences away from savings accounts, leading them to explore opportunities in real estate, particularly in housing products. Transactions in the sector have remained strong, with a notable increase in apartment and individual house transactions.
In the Hanoi market, areas like Vinhomes Ocean Park and Vinhomes Smart City have seen vibrant apartment transactions, indicating growing investor interest in the real estate sector.
Source:cafeland.vn
3. Da Nang started construction on a trillion-dollar coastal road connecting Lien Chieu port
On the morning of September 8, construction started on the coastal road connecting Lien Chieu port to Nam Hai Van bypass.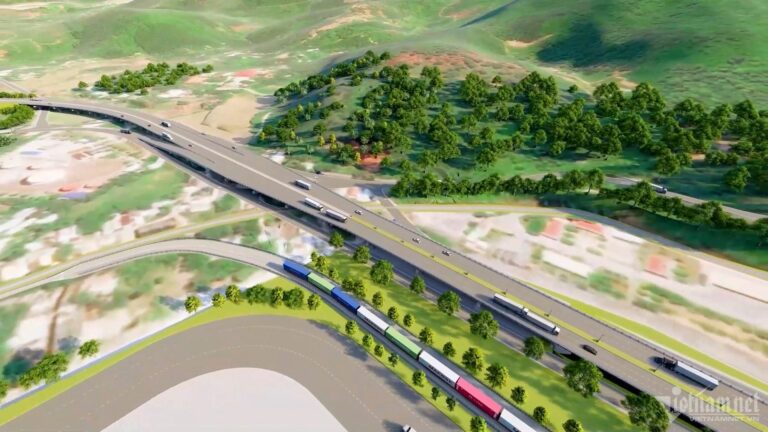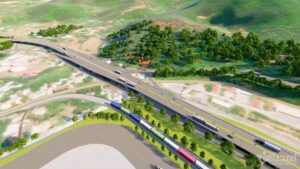 The project has a length of nearly 3km, total investment of 1,203 billion VND, invested by the Management Board of Priority Infrastructure Investment Projects of Da Nang City.
When completed, the route will connect Lien Chieu Industrial Park, Da Nang Hi-Tech Park, Centralized Information Technology Park and other industrial parks of Da Nang, creating regional trade through the road system and Seaway at Lien Chieu port.
This road will help transportation in this area and increase land value along this road as the most expensive land prices in Da Nang are mostly coastal such as Hoang Sa – Vo Nguyen Giap – Truong Sa,…
Source:cafeland.vn
4. Real Estate Recovery Expected in Late 2023, Accelerating into 2024
AMinister of Construction, Nguyen Thanh Nghi, discussed the recent challenges faced by the construction and real estate sectors in Vietnam. The construction industry experienced a decline in various market segments during the first half of 2023. The real estate market, on the other hand, suffered due to limited supply, with only 30 projects offering approximately 4,500 apartments available for sale, a 37.5% drop compared to the last six months of 2022.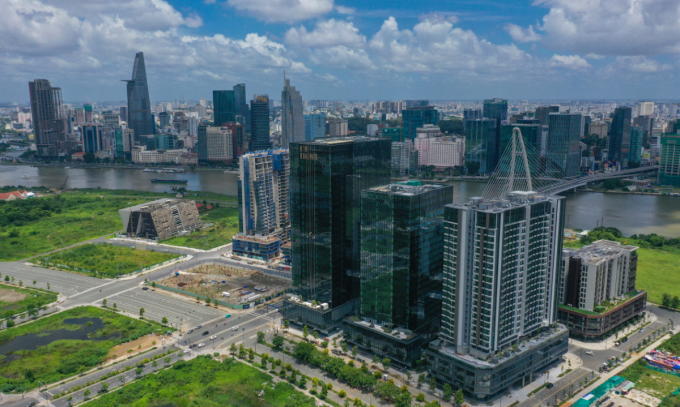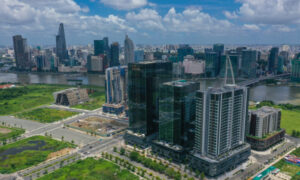 However, there is optimism for a recovery. Dismantled real estate projects are expected to boost supply, and it's predicted that the real estate market will gradually improve towards the end of 2023, gaining momentum in 2024. VnDirect anticipates a clearer rebound in the second half of 2024 when monetary policies are relaxed. The current market conditions, characterized by limited supply and sustained demand, are significantly different from the oversupply and high inflation of 2011-2012, suggesting a faster recovery this time.
Effective policy implementation, including interest rate reductions and government support programs, will play a crucial role. Furthermore, the approval of draft laws related to real estate by the National Assembly, combined with a clearer economic recovery forecast for both Vietnam and the world in the last quarter of the year, are expected to contribute to the revitalization of the real estate market. The ongoing dismantling of real estate projects will also help ensure a stable supply and drive market growth in the near future.
Source:cafef.vn



5. Real Estate is coming to a new phase of price increases
Falling interest rates, a period of cheap money, monetary easing, cleared cash flow… are factors that will greatly affect the real estate market.
Some comments say that real estate has bottomed out since April 2023. This is the time when buyers press prices very deeply on sellers and it is the freezing period of real estate. Currently, the level of price reduction as deep as in the first quarter of 2023 is no longer available.
From May 2023 up to now, trading has resumed. Investors have many suitable choices and good prices according to their expectations, buyers can buy a house at a very good discount of 30%.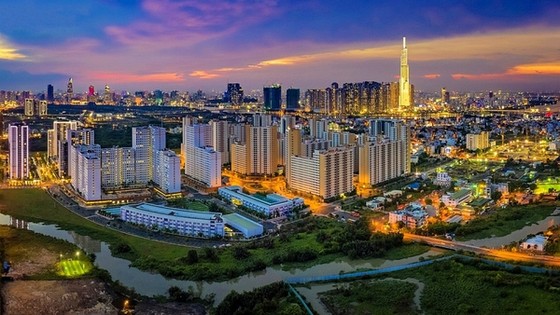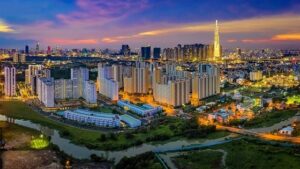 According to DKRA Group's May 2023 survey, new supply of the land and suburban land segment in the month reached the highest level in the past 5 months, increasing 2.1 times compared to the previous month despite a decrease of 36% compared to the same period. period of the previous year. DKRA Group's May report also shows that the land plot segment is showing clear signs of recovery.
According to a report by Batdongsan.com.vn, the first 6 months of the year in Hanoi market recorded an improvement in sales in Hoang Mai, Nam Tu Niem, Long Bien and Ha Dong districts with an increase of 2-6% compared to the previous quarter. Land plots in Hoai Duc and Thanh Tri areas have seen a clear growth of 4-6% in both buying demand and selling price.
Some provincial markets such as Bac Ninh, Bac Giang, Quang Ninh, Thai Binh in the North or Long An and Binh Duong in the South are also gradually recovering demand for housing after a long period of decline.
However, when the market recovers, real estate prices will increase again. Therefore, this time is a good opportunity for people with available cash flow to "hunt" for themselves real estate with good locations, good price increase potential, and high discounts. If you pass this stage and enter the recovery period, it will not be easy to hunt for a good house at an affordable price.
Source:cafebiz.vn



6. Deputy Prime Minister: Removing real estate problems creates growth momentum

 
Deputy Prime Minister- Lê Minh Khái stressed the importance of concentrating credit capital on priority sectors, key domestic industries, and areas with potential for breakthrough development and economic growth during a meeting on credit capital on September 7. He commended participants for their responsible and practical contributions and their dedication to finding solutions for common challenges.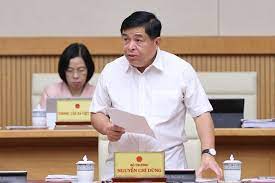 Despite the complex global economic situation and domestic economic difficulties, he noted that opportunities could be found amidst adversity. Thanks to coordinated and effective efforts, the nation has maintained overall economic stability, with controlled inflation and positive economic growth, although not meeting all expectations.
Mr.Khái assigned relevant agencies, including the State Bank of Vietnam, Ministry of Finance, Ministry of Industry and Trade, and Ministry of Planning and Investment, to continue implementing government resolutions. Their focus will be on providing credit to priority sectors, boosting domestic consumption, reducing logistic costs, and facilitating real estate market development. State-owned enterprises were also encouraged to enhance operations and invest in high-impact projects.
The real estate sector plays a significant role in economic growth. Investment in real estate stimulates construction, which, in turn, creates jobs and generates economic activity in related industries like manufacturing and finance.
Source:cafef.vn
As always, CVR is at your service and happy to provide help anyways we can!

 

Contact Us today to find the real estate investment in Da Nang which is right for You