Week 38/2021 – Central Vietnam Real Estate News Summary

In this weekly or sometimes bi-weekly news flash – CVR: Central Vietnam Realty will provide a choice of articles from mainly Vietnamese media sources related to the real estate market in Vietnam.
We will be focusing on issues related to Da Nang and Hoi An, while also looking at national news and their possible impact on Central Vietnam's property market.
You will find a summary, a link to the source as well as CVR's take on the article.

We believe that local knowledge is the key to making the best possible decision and that's what we offer to all our clients.

"CVR: Western Management – Local Knowledge"

1. What to do to reduce damage when trading real estate for rent during the epidemic season?
The segment that is most affected today is tourism and resort real estate. Since the outbreak of the pandemic in 2020, this segment has almost frozen when the number of foreign visitors decreased by 90%, and domestic tourists due to the prolonged impact of the long-distance also decreased sharply. Many hotels, resorts, and resorts were closed, losing money and even having to transfer because they could not continue to operate.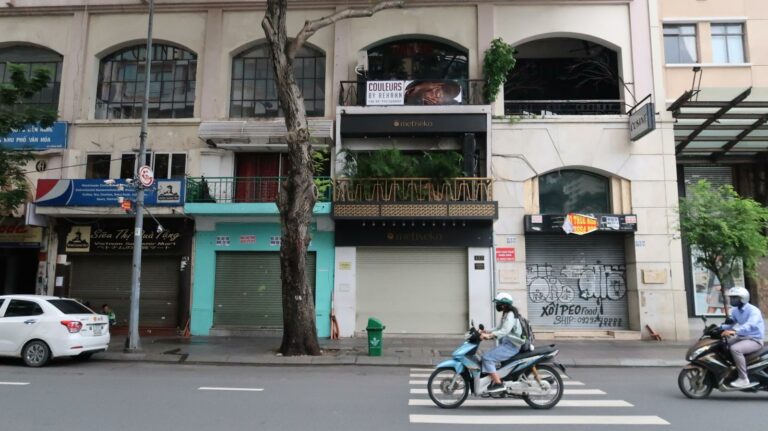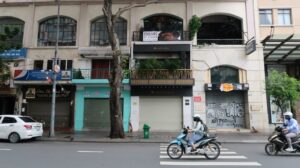 Not only did the rental demand decline, but the wave of rental payments and deep discounts took place on a large scale. Covid-19 is also changing the position of lessors and lessees.
– In the short term, landlords will temporarily have to accept a rent reduction plan to support consumers, the reduction may be high or low depending on certain types.
– In the long term, the landlord will need to recalculate the rental profit plan as well as the length of the contract to suit both parties.
– For tenants, this is a reasonable time because there are opportunities to find many good products with attractive rental prices and rental periods.
It is important because the biggest obstacle to the current rental market is the prolonged distance that affects the business and employment of many people. Resort real estate will need a long time to recover and the restart time of this type is unlikely to happen in the short term when the epidemic may have to be until the end of 2021.
Ms. Huong Vo, CVR's Sales Manager gave us an excellent example.
Apartment 2905 Azura before the epidemic, the owner of the apartment could receive 1,200 USD/month with a long-term lease, now the landlord has the flexibility to reduce the rent to only 750 USD/month, the contract has flexibility from 3 months, 6 months, to 1 year. So we can see it's a win-win solution as the landlord has accepted a rental reduction plan to support and share the difficulties in the epidemic season with tenants, he can still collect at least some profit during this epidemic season.
Check out Azura 2 Bedroom Apartment for Sale
Source: https://batdongsan.com.vn/loi-khuyen-cho-nguoi-cho-thue/lam-gi-de-giam-thiet-hai-khi-kinh-doanh-bds-cho-thue-mua-dich-ar107485
 

2. Set of criteria for apartment buyers during the epidemic season.
Some criteria that buyers need to remember when buying an apartment at this time.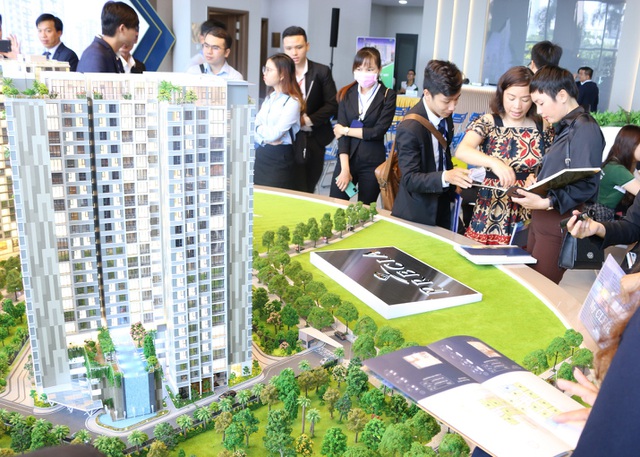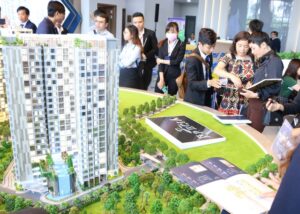 Firstly, investing in safe, spacious at least 60sqm for two bedrooms, airy, hygienic, and especially well-managed properties. Currently, there are many well-managed apartments, limiting the generation of F0 during the epidemic season.
The second is the ability to exploit rentals. Buyers must predict how much the rent per month will be.
The third is to choose "escape Covid" apartments – those that investors can hand over in early 2023.
Fourth is a good sales policy. The current time is for buyers and we can choose products with good prices, good payment policies, and discounts.
The fifth is the selling price of the apartment. Currently, many people see that the investor paints a very beautiful picture of a project, labeled as a luxury apartment, and considers it a luxury apartment and does not care about the selling price.
Six is the style of the investor. When handing over, each investor offers different quality and operation. A suitable criterion in the current time of Covid-19 services is that the project must-have services that provide essential needs such as commercial stores, gyms, clinics. In addition, an equally important criterion is the operator, in the context of the current Covid-19 epidemic.
Why it is important: This is a piece of very useful information for investors to make the right decision when buying an apartment in the Covid situation.
With the current market situation, finding a great realtor is key to finding the right investment opportunity. All of these points are strong signs of the growth of the real estate market in Vietnam and give a good outlook for capital appreciation for investments in the long run.  Interested in investing in Vietnam?  Contact the CVR team for more details on available properties today!
Source:https://cafeland.vn/tin-tuc/bo-tieu-chi-cho-nguoi-mua-can-ho-mua-dich-102726.html
 

3. What is special about the Asiana Danang long-term ownership beach apartment?
Located right in the heart of the Northwest of beautiful Da Nang, Asiana Danang is the first and highest long-term legal ownership apartment project in the region. It is this advantage that opens up dual opportunities: lifetime enjoyment and smart investment for both customers and investors.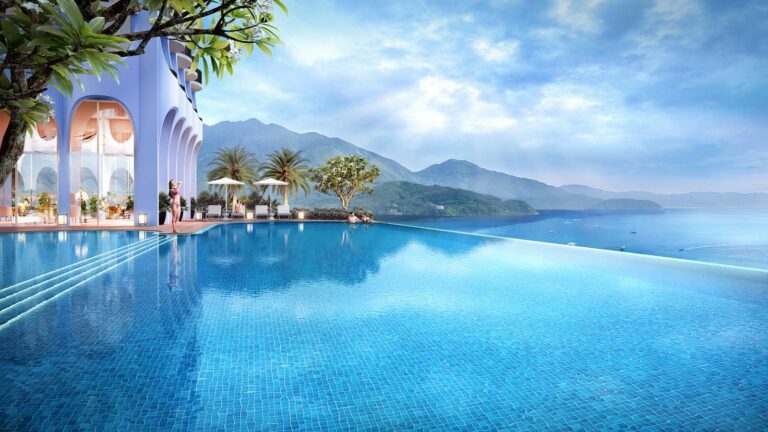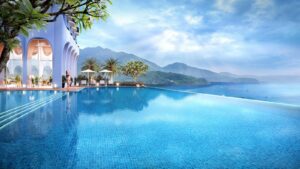 Currently, the demand for a life with high-class utilities, the tendency to choose a place to live that has a convenient location, ensures health, integrated space with multi-utilities, and is a long-term asset is increasing day by day. Meeting that criterion, the Asiana Danang l is located right in front of Nguyen Tat Thanh beach – becoming a reason to be sought in the market today. 
Solid legality, peace of mind for customers looking for long-term ownership beach apartments, meeting all the criteria for peaceful settlement – resort
Asiana Danang was formed from the idea of an apartment project facing the sea, with 5 * resort standard amenities, with a height of 33 floors and 487 apartments with a variety of utilities, smart layout, comfort, convenience, and modern.
Position at the Northwestern gateway of Da Nang city, the center of Technology, Industry, and Seaport in the future – Asiana Da Nang becomes the bright spot of the region with the 2 tallest towers in the bay on Nguyen Tat Thanh.
The profitable potential of Asiana Danang also comes from the profits from the source of sustainable tourists in Da Nang. In addition, economic development along with changes in the point of view of choosing a place to live are also the reasons for increasing the demand for long-term coastal apartments. The elite are willing to spend money to own a place to live to enjoy beautiful scenery, a fresh climate, and an effective workplace in the digital era.
Why it is important: With distinct advantages and attractive ownership policies, the arrival of Asiana Da Nang is considered to be at the forefront of the "golden moment" of the Da Nang real estate market. CVR is a professional realtor in Da Nang that is very pleased to support customers who are interested in the project. Project details: Asiana Da Nang Project Page
Source:https://batdongsan.com.vn/tin-thi-truong/can-ho-bien-so-huu-lau-dai-asiana-da-nang-co-gi-dac-biet-ar107513
4. From the crisis of China Evergrande Group: Warning for Vietnam's real estate market
This article discussed some lessons that VN real estate could learn from the China Evergrand Group incident.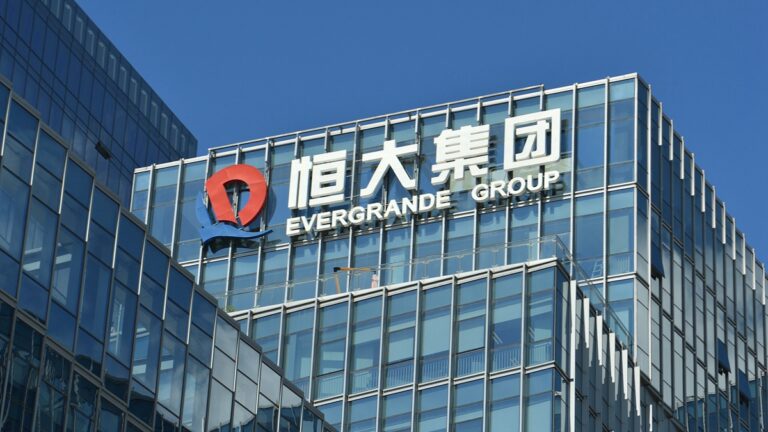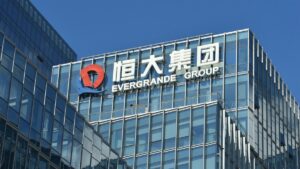 According to experts, there are 3 major factors that contributed to China Evergrande Group's massive debt crisis:
– To begin, Evergrande took huge loans to finance their real estate developments. 
– Second, expanding to multi-sectoral investments without focusing: operating banks, a football team, electric car firm, food chain, and so on, while the cash for these businesses is mostly from the loan.
– Third, the Covid-19 pandemic had a significant impact on Evergrande's operations.
Similar to Evergrande's capital strategy, many real estate developers in Vietnam are at great risk as a result of excessive financial leverage. Especially, the most concerning activity is the issuance of bonds, which is in direct competition with bank capital mobilization. Even if many businesses function inefficiently, they still mobilize capital, posing a very high risk to both themselves and investors who buy bonds from them.
If enterprises go bankrupt, the assets of enterprises will have to be paid in order of priority such as paying taxes to the Government; pay wages to employees; debt repayment to the bank… and finally to the bond buyer. Therefore, buying properties by real estate bonds has a certain risk.
Experts also advised real estates developers on financial matters, to create a healthy financial structure and strike a reasonable balance between debt and capital. If financial leverage is necessary, it should be applied at a 1:1 or 1:2 ratio (fixed capital: borrowed capital).
In terms of the market, real estate companies should concentrate on products to suit actual demands, rather than costly and luxurious things that merely serve the state of speculation.
Why it's important: Customers should be very careful with property investment under bonds. With many years of experience in the market and careful selection of projects and investors, CVR can advise customers to choose safe and profitable products in the long run.
Source:https://kinhtedothi.vn/tu-khung-hoang-cua-tap-doan-china-evergrande-canh-bao-cho-thi-truong-bat-dong-san-viet-nam-435739.html
 

5. A penalty of 120-160 million VND might be applied for agents who provide wrong information about real estate properties
In the Draft Decree on sanctioning administrative violations in the fields of State management of the construction industry, real estate brokers can be fined 120-160 million VND if there is an act of failing to provide, providing incompletely or providing untruthful records or information about the real estate that they introduce.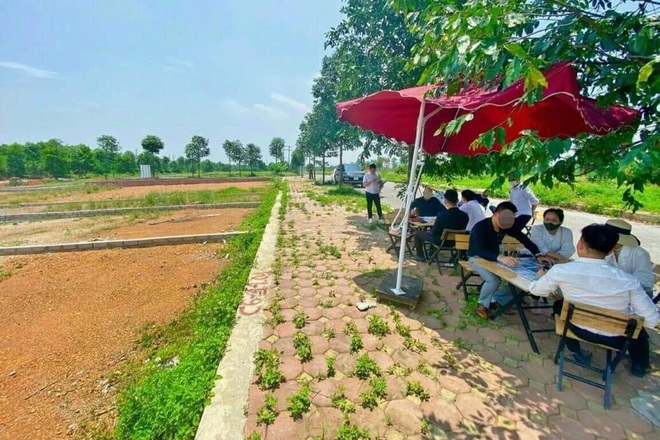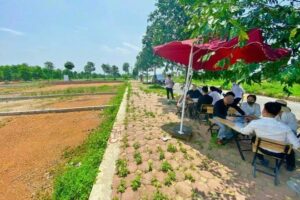 A freelance real estate brokerage service provider without a practicing certificate or an expired practice certificate as prescribed; erasing, repairing, lending, leasing or renting or borrowing a real estate brokerage practice certificate to carry out activities related to real estate brokerage may be subject to a fine of 60-80 million VND.
In case of providing real estate services without setting up an enterprise as prescribed; not enough people with a prescribed real estate brokerage practice certificate or an expired practice certificate as prescribed may be fined from 80 to 100 million VND.
Importance: These fines with stricter measurement from the government will demand the brokers or companies who work in the market to prepare adequate licenses and prepare professionally for the business.
Source:https://dantri.com.vn/bat-dong-san/moi-gioi-noi-sai-thong-tin-nha-dat-co-the-bi-phat-120-160-trieu-dong-20210920112201314.htm#dt_source=Cate_ThiTruong&dt_campaign=MainList&dt_medium=3
As always, CVR is at your service and happy to provide help anyways we can!
Contact Us today to find the real estate investment in Da Nang which is right for You!