Week 37/2022 – Central Vietnam Real Estate News Summary

In this weekly or sometimes bi-weekly news flash – CVR: Central Vietnam Realty will provide a choice of articles from mainly Vietnamese media sources related to the real estate market in Vietnam.
We will be focusing on issues related to Da Nang and Hoi An, while also looking at national news and their possible impact on Central Vietnam's property market.
You will find a summary, a link to the source as well as CVR's take on the article.

We believe that local knowledge is the key to making the best possible decision and that's what we offer to all our clients.

"CVR: Western Management – Local Knowledge"

1. Great growth prospects, seafront real estate attracts remittances
In the context of the economy, with tourism gaining momentum, increasing remittances, and the ability to attract investment, the coastal city of Da Nang with outstanding advantages has begun to have new tourism real estate models. attractive to domestic and foreign investors.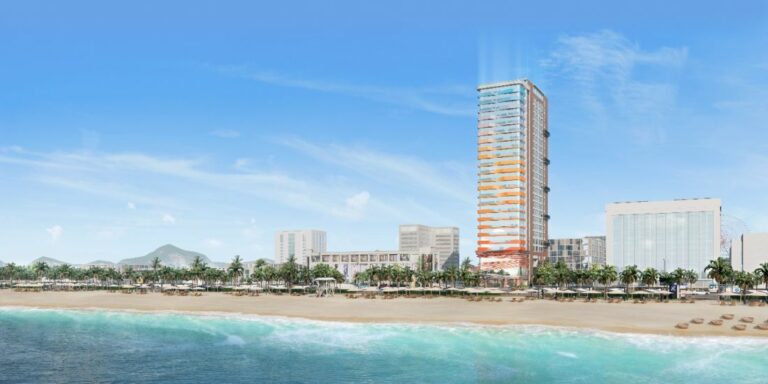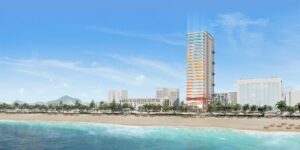 Not out of the norm, in Vietnam, with the advantage of a coastline of 3,260km, coastal real estate always has a unique attraction for investors. Typically, the land that has always attracted investment cash flows in recent times can be mentioned as Da Nang. Thanks to the macro movements in attracting investment, and becoming a destination for the technology world, real estate developers position this city with the potential to approach the value of famous coastal cities in the world.
The real estate market in Da Nang possesses services and utilities commonly found in big cities such as Hanoi and Ho Chi Minh City, but it is different from a centrally-run city with the leading development in marine tourism, with many natural advantages. unique nature and culture. This is a rarity of Da Nang to help attract foreign investors, especially to welcome the increasing flow of remittances to the country, in which real estate is still a safe haven channel. 
Da Nang has made the first movements on the journey to becoming an attractive destination in the world through new models of tourism services and resort accommodation. Most recently, Lyf – a brand of The Ascott Limited group pioneered the development of a Co-living model in Da Nang through the Felicia OceanView Apart-Hotel project. This may be the first project to catch the workstation trend that is expected to bloom in Da Nang in the near future when the city is oriented to become the new "silicon valley" of Asia.
For all information related to the Felicia Da Nang project, please contact CVR to receive the most detailed advice. Contact CVR today!
Source:https://cafeland.vn/tin-tuc/trien-vong-tang-truong-lon-bat-dong-san-mat-bien-hut-kieu-hoi-111810.html
2. The overall consumption rate of the apartment sale market in HCM City is low
The overall consumption rate of the whole market in HCM and satellite cities is only 55% in the context that the stacking lists are only cautiously launched with limited 150-200 units.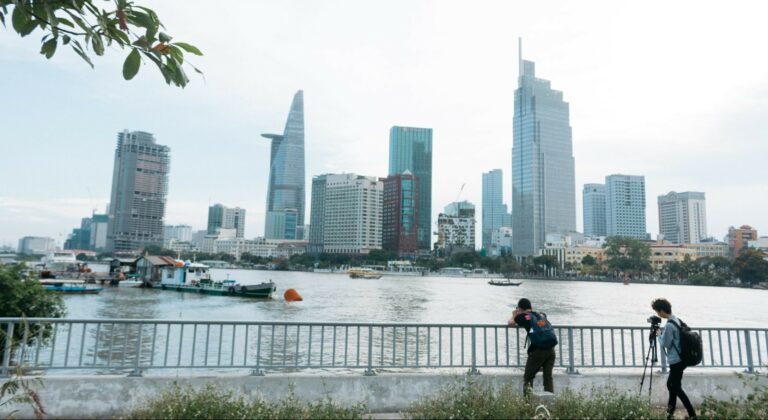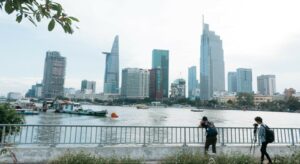 The market bulletin board of the Research and Development (R&D) Department of DKRA Group in August shows that apartments in Ho Chi Minh City and surrounding areas (Dong Nai, Long An, Binh Duong, Ba Ria – Vung Tau, Tay Ninh) are limited in supply, the absorption rate is poor.
Customers do not seem to be interested in this segment when the overall market consumption rate is only 55% in the context that shopping carts are only cautiously launched with 150-200 units. Particularly in Ho Chi Minh City, the absorption rate is only 22%, the lowest in the past 3 years.
Market supply also continued to decline. The region had 1,205 units opened for sale, only 50% compared to the previous month and 15% to May. Ho Chi Minh City and Binh Duong continued to lead the new supply structure, accounting for 45% and 42% of new supply in the month. In Long An, affordable apartments (21 – 23 million VND/m2) appeared, attracting the attention of the market.
The apartment price level in Ho Chi Minh City reached 87.4 million VND/m2, flat according to DKRA Group's assessment. This is influenced by commercial banks' move to limit the disbursement of loans to buy real estate. Particularly in some existing urban areas with synchronous utilities, rapid construction progress recorded an increase of 15 – 18% over the same period last year.
The report said that in the coming time, with the possibility that the restriction on disbursement of real estate loans is eased, the market may recover at the end of the year but it will be difficult to have a sudden change in the short term. Investors are moving the opening time to September to increase communication and booking time to optimize sales efficiency.
Interested in investing in Vietnam? We cooperate with local and international brands to offer our clients the best opportunities available. Contact our sales team for more information today!
Source: https://cafebiz.vn/dkra-group-can-ho-chung-cu-e-khach-176220909111229753.chn
3. During the quiet real estate market: Paying brokers high commissions doesn't help
The real estate market is experiencing a local quiet situation, which is mainly due to the bank's control of credit to real estate. Many people who used financial leverage to buy the land during the "price fever" began to cut losses. However, the transfer to the new landowner during this time is difficult to succeed.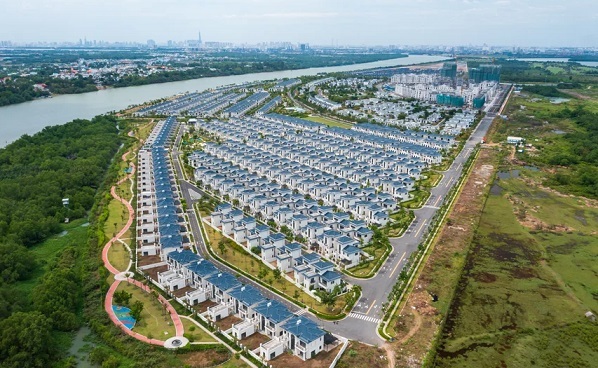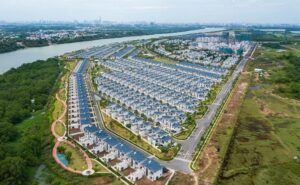 There are landowners who accept to lower the price by hundreds of millions of dong compared to the time of purchase but cannot find customers. Many land owners also promise to pay higher commissions than usual if the land is sold, but brokers also shake their heads.
The number of people asking to sell is high, but the people asking to buy back are very few, mainly surveying the market to see if the price will drop again.
In the face of the situation of banks tightening credit since the beginning of this year, inexperienced F0 investors, using financial leverage are mainly forced to push because they are not able to hold out. Besides, investors are also afraid that the real estate market will slow down and fall deeply in the near future.
The purchase price of real estate was high, so recently, although investors cut their losses, there were still no transactions because buyers were still wondering about the price. Many people think that the price is still higher than the infrastructure and development speed in many areas. Especially when the real estate market is as uncertain as it is today, investors should consider it more carefully.
Our expert knowledge of both the property market and business environment ensures our clients are provided the best advice throughout the process. In today's constantly changing market, buyers face an array of complex challenges and new opportunities. We can help!
Source:https://cafef.vn/ban-dat-thoi-bat-dinh-tra-hoa-hong-cao-moi-gioi-cung-ngan-20220912075937739.chn
4. Resort real estate – "chicken that lays golden eggs", why still struggling?
Resort real estate (also known as tourist real estate) is a real estate model built in resorts and resorts and then sold to individuals and organizations with investment needs. The most common types of resort real estate today: are beach villas, hill villas, river and lake island villas, condotels, mini-hotels, shophouses, shoptels.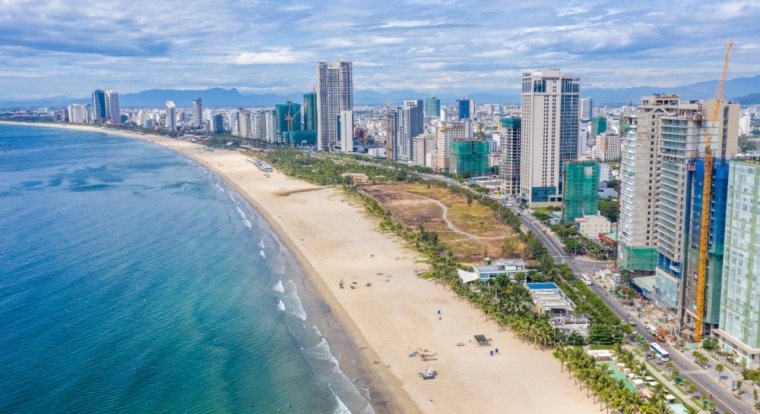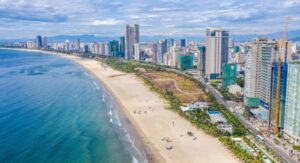 However, it should be noted that, according to the current law, there are no specific concepts for tourism real estate such as condotel, shophouse, resort villa, farmhouse… but only a general concept, which is "Houses, constructions for commercial and service purposes".
Resort real estate was built with the purpose of serving tourists, providing accommodation and commercial services… to bring interesting experiences and attractive utilities to visitors.
This real estate model offers investors two forms: leasing to a third party to operate the business or doing business on their own. In which, profits from business activities will be divided according to the agreement between the parties. In our country, the form of subleasing the business to a third party is more common.
Since 2018, during the peak of development, Vietnam's tourism and resort real estate has fallen into a situation where there is no legal framework to operate. The broken commitment to profit and unstable legality have made investors turn away from this real estate segment and return to the residential segment.
Up to now, the law for resort real estate is still around in the circle "already land for production, business and commerce cannot be granted long-term use rights", but must be residential land.
The legal framework is the most important factor of this kind of real estate product, the government should have this solved to help the development and attract more investment.
CVR is here to help you understand the trends of the market so you can make the best investment decisions. Our experience, highly regarded reputation and strong legal knowledge keep us at the forefront of the real estate industry. Interested in learning more about opportunities in Central Vietnam? Contact the CVR team today!
Source:https://cafebiz.vn/bat-dong-san-nghi-duong-con-ga-de-trung-vang-vi-sao-con-loay-hoay-176220902122725462.chn
5. The rental housing market is steadily expanding.
The apartment market for rent is thriving again, and the demand from tenants increases as many people are returning to big cities to study and work.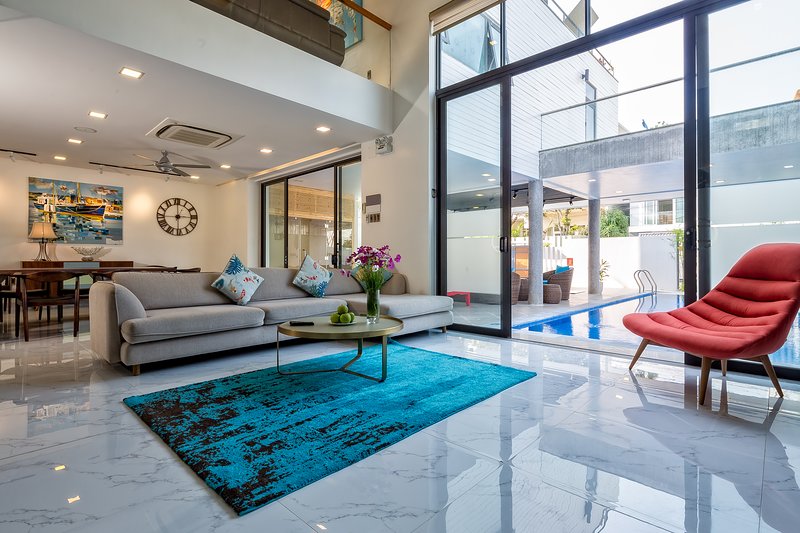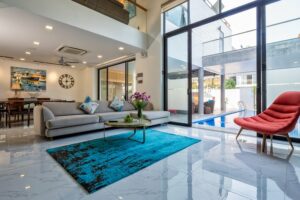 When the epidemic is under control, business activities return to normal, so people's demand for housing also increases.
Since Vietnam reopened in March 2022, the group of foreign experts, especially from Japan and Taiwan, working in the construction and manufacturing industries has returned. Along with that is the supply from international students and workers returning to Vietnam after a long time of closure, causing a significant increase in demand for housing.
In the context of other real estate segments such as land plots and apartments, it is difficult for them to see positive changes because credit control affects access to loans and puts pressure on home buyers so investing in apartments for rent at the present time is a worthy option.
Inflation is still increasing, so it is best to invest instead of storing money. Currently, both land plots and apartments have reduced liquidity, if investing, it must be determined long-term, at least 2-3 years. If you buy an apartment during this time, you can also exploit cash flow by renting, which can also be considered an advantage.
However, investors should also focus on areas that are welcoming a large number of foreign experts to work/work after Vietnam reopens. If the apartment price is too high, the profit margin is not guaranteed, then you have to find another area with mid-range products for students looking for a home for the new school year, or young families.
With invaluable local and regional market knowledge, an extensive professional network, and an up-to-date database of properties for sale, our team of experts will guide you through every step of the homebuying process. Whether you are interested in an apartment, condo, or single-family home, the CVR team will help you find a property that works for you. Contact our sales team today!
Source:  https://cafef.vn/kinh-doanh-can-ho-cho-thue-dan-khoi-sac-2022090806432352.chn
6. Industrial real estate rental prices continue to increase
The industrial real estate market is developing rapidly, and occupancy rates and rents tend to increase, especially in the industrial zones of Ho Chi Minh City, Hanoi, and Da Nang, increasing by an average of 13% to 26%.
This market continues to attract the attention of foreign investors, most of which are from Korea, Singapore, Japan, and Hong Kong (China).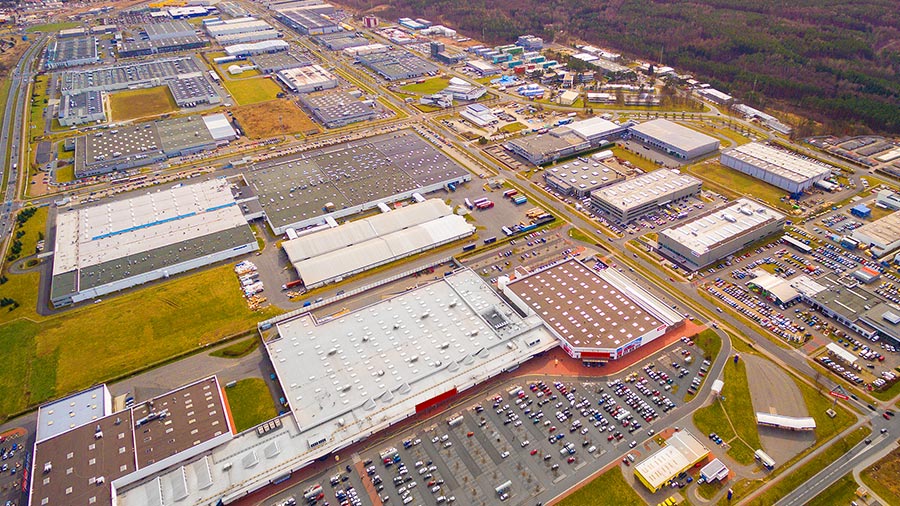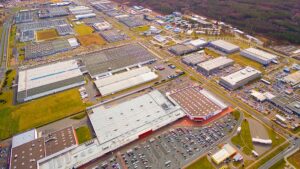 The industrial park industry update report published by SSI Research gives a positive view of the profit of the industrial park group in the second half of this year as well as in 2023.
Thanks to the advantage of geographical location, political stability, abundant labor resources, reasonable costs, and many favorable conditions in attracting investment and supporting industrial development, the potential for future price increases is very attractive, with an average growth rate of about 7-10%/year.
Source:https://dantri.com.vn/bat-dong-san/gia-thue-bat-dong-san-cong-nghiep-tiep-tuc-tang-cao-20220908151626521.htm
As always, CVR is at your service and happy to provide help anyways we can!

 

Contact Us today to find the real estate investment in Da Nang which is right for You