Week 34/2023 – Central Vietnam Real Estate News Summary

In this weekly or sometimes bi-weekly news flash – CVR: Central Vietnam Realty will provide a choice of articles from mainly Vietnamese media sources related to the real estate market in Vietnam.
We will be focusing on issues related to Da Nang and Hoi An, while also looking at national news and their possible impact on Central Vietnam's property market.
You will find a summary, a link to the source as well as CVR's take on the article.

We believe that local knowledge is the key to making the best possible decision and that's what we offer to all our clients.

"CVR: Western Management – Local Knowledge"
1. Signs of Recovery Emerge in the Real Estate Market
Source: cafef.vn
The real estate market is exhibiting signs of gradual recovery, with searches for apartments, villas, and land plots increasing by an average of 6-7% compared to the previous month. The demand for real estate is on the rise, leading to a more optimistic market outlook.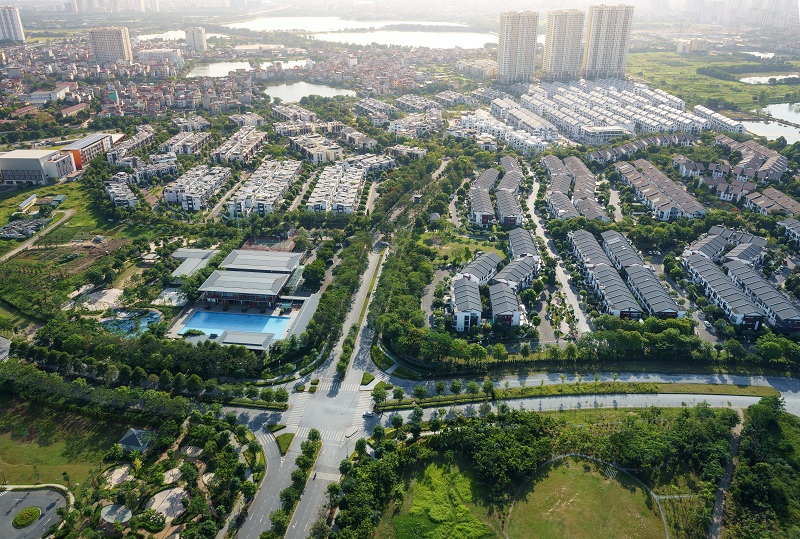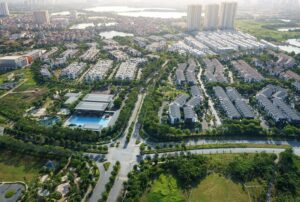 Experts suggest that while it might not be an ideal time for selling, it's a favorable market for buyers. Those seeking reasonably priced real estate products are advised to consider making investments. Homebuyers are enjoying incentives from developers, along with competitive selling prices during project launches.
Market analysts predict that the fourth quarter of 2023 could mark the beginning of a new cycle for the real estate industry, especially in key segments and major cities. The government's efforts to support the market, including Resolution 33, have contributed to these positive trends. The resolution addresses legal, capital, and social housing challenges, promoting a safer and more sustainable development of the real estate market.
Despite a waiting period for full recovery, experts foresee a market reversal in 2024. The efficacy of market support policies and credit packages will play a role in shaping the industry's future trajectory.
2. Leading Vietnamese Banks Lower Deposit Interest Rates
Source: tienphong.vn
Vietcombank, BIDV, VietinBank, and Agribank have simultaneously announced reductions in deposit interest rates, effective immediately. The adjustments range from 0.3% to 0.5% across various terms, positioning these banks as offering some of the lowest interest rates in the market.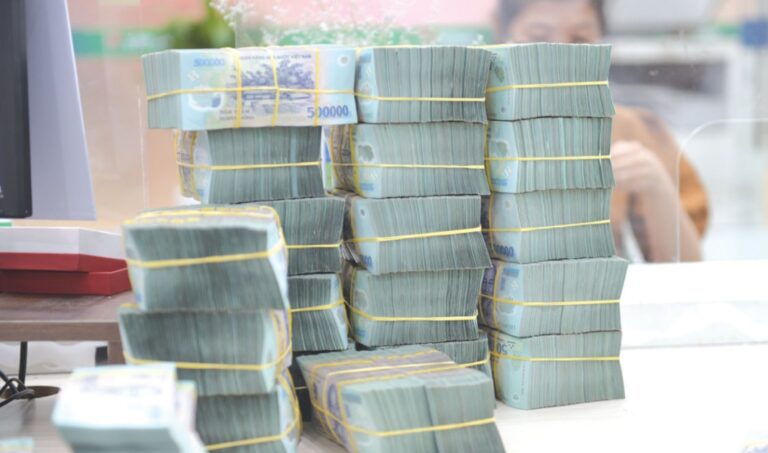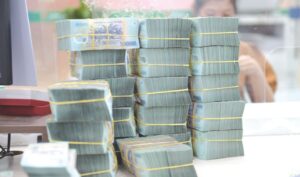 BIDV has lowered interest rates for 1-month and 3-month term deposits by 0.3%, with 6-month term rates decreasing from 5% to 4.7%. The 12-month term deposit interest rate has been significantly adjusted, dropping by 0.5%.
VietinBank has followed similar trends, with the highest deposit interest rate now standing at 5.8% per annum for terms of 12 months or more.
Vietcombank's adjustments mirror those of BIDV, with decreases of 0.3-0.5% across various terms. Online deposit interest rates at Vietcombank have been aligned with those at physical branches.
Agribank has implemented even deeper reductions, particularly for terms exceeding 12 months, where the rate is now 5.5% per annum.
These changes place the major banks at the forefront of having the lowest interest rates within the banking system. Only a few banks maintain higher deposit interest rates in the range of 6-7.3% per annum.
3. Apartment Segment Shows Strongest Growth in Real Estate Market
Source:cafebiz.vn
In the first half of the year, the real estate market experienced limited transactions and supply. However, the apartment segment has displayed remarkable growth and garnered substantial attention.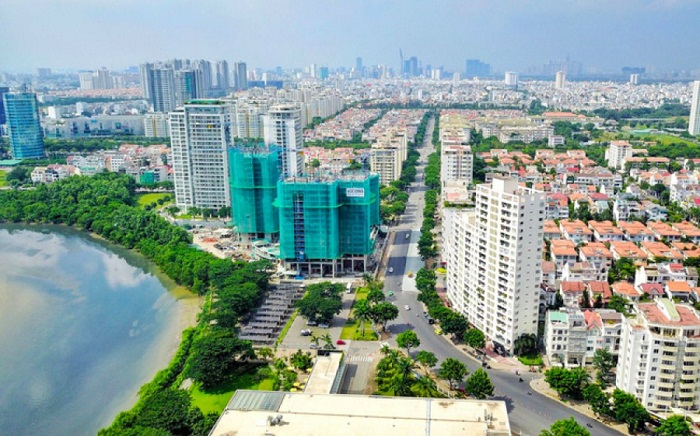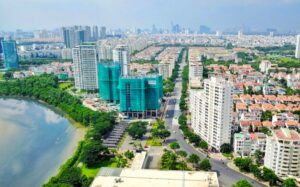 Savills' report on Hanoi's market reveals that newly launched apartment projects have an average absorption rate of 28%, with the average primary selling price increasing by 1% quarter-on-quarter to 53 million VND/m2.
Hanoi saw a 76% quarter-on-quarter and 125% year-on-year increase in new supply during the second quarter, primarily in the 2 – 4 billion VND per unit price range, capturing a 91% share.
Despite a general decline in real estate interest and postings, July witnessed a 6% surge in demand and a 4% increase in listings compared to the previous month. Apartments saw the strongest recovery, with a 7% increase in interest from June.
Experts believe that apartments are likely to remain a focal point for investors, offering both residence and rental opportunities, ensuring a stable cash flow. As the market recovers, the apartment segment is predicted to lead the way.
4. Vietnam's Proposed Housing Law Amendment for Foreigners
Source:vietstock.vn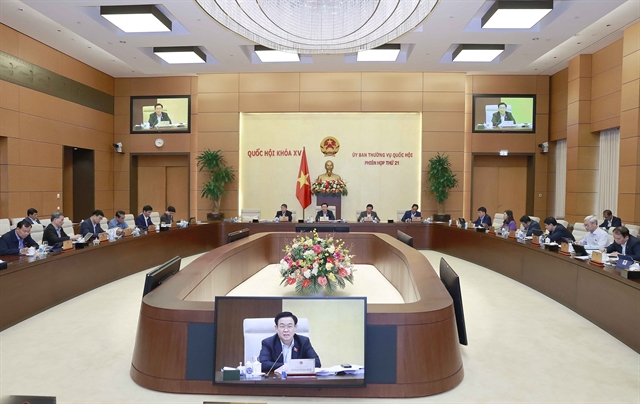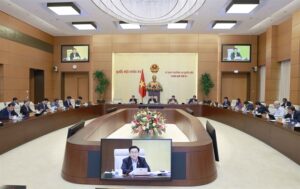 The Vietnamese Ministry of Construction has proposed an amendment to the Housing Law, seeking to allow foreign individuals to own residential properties without being tied to land use rights. The proposal also suggests extending the ownership period to one time for foreign individuals' residences in Vietnam. The aim is to ensure equal rights and obligations for foreigners selling houses to Vietnamese citizens or overseas Vietnamese.
This proposal comes in response to a significant increase in the number of foreign individuals and organizations owning property in Vietnam since the enactment of the 2014 Housing Law.
If implemented, these changes could have a profound impact on investment opportunities and property market dynamics in Vietnam's real estate sector.
5. Challenges and Adaptations in Vietnam's Resort Real Estate Sector
Source:cafef.vn
The tourism and resort real estate sectors in Vietnam are facing challenges in fully recovering during Q3 2023. Despite it being the peak tourism season, many renowned destinations are witnessing closures and rental difficulties. Owners are divesting or altering their operations, even as professional operators grapple with rental issues.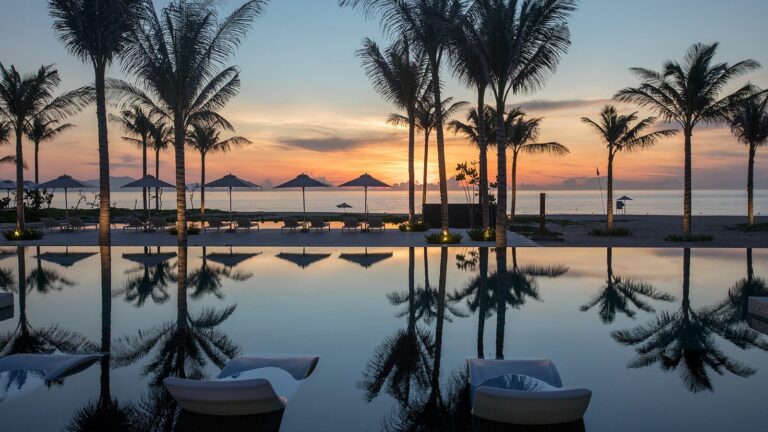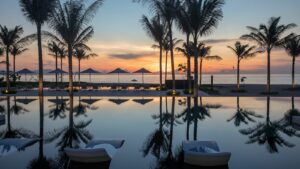 The post-pandemic travel landscape, coupled with economic hardships, has led to more cautious spending behaviors among tourists. Resorts are adapting by offering all-inclusive packages and enhanced benefits for group travelers. Adjustments include catering to guests' needs with early check-ins and late check-outs.
However, government policies aimed at boosting tourism and addressing market challenges are instilling renewed investor confidence, hinting at a more robust recovery in 2024.
This article sheds light on the current state of Vietnam's tourism and resort real estate sectors, offering insights for investors and those interested in the country's economic recovery and tourism landscape.
As always, CVR is at your service and happy to provide help anyways we can!

 

Contact Us today to find the real estate investment in Da Nang which is right for You