Week 34/2021 – Central Vietnam Real Estate News Summary

In this weekly or sometimes bi-weekly news flash – CVR: Central Vietnam Realty will provide a choice of articles from mainly Vietnamese media sources related to the real estate market in Vietnam.
We will be focusing on issues related to Da Nang and Hoi An, while also looking at national news and their possible impact on Central Vietnam's property market.
You will find a summary, a link to the source as well as CVR's take on the article.

We believe that local knowledge is the key to making the best possible decision and that's what we offer to all our clients.

"CVR: Western Management – Local Knowledge"

 
 

1. Profiting from the stocks market, where will investors put their money next?
Many investors are taking profits from stocks and transferring money from investment channels such as foreign exchange, gold, etc. into real estate because real estate is considered an investment channel that is considered a good place to keep current assets. At the same time, it has the potential to generate great income for investors
The epidemic is becoming more and more complicated, affecting production and business, making it difficult for businesses to lose money, so the stock investment is forecasted to be risky in a short time. Therefore, investors only save a part of the shares in the safe zone, the rest withdraw all the profits and put them into real estate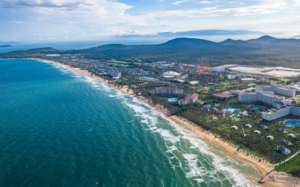 Time to enter the "wave" of resort real estate: Experts all said that while the stock market faces many risks after the hot rally, the real estate market, especially the resort segment, offers many opportunities for investors.
The first reason is that the price of the resort real estate segment is quite good. The market moved sideways in the previous period, creating an opportunity for many investors to easily enter. Meanwhile, the land plot segment has been pushed to a high price level
Along with positive information about vaccine autonomy, Da Nang's resort real estate is likely to be the brightest spot in the market in the near future. In addition to the strong ability to recover when tourists return to the post-covid-19 era, an equally great parallel benefit is the increase in real estate values over time.
With the current market situation, finding a great realtor is key to finding the right investment opportunity. All of these points are strong signs of the growth of the real estate market in Vietnam and give a good outlook for capital appreciation for investments in the long run.  Interested in investing in Vietnam?  Contact the CVR team for more details on available properties today!
Source:https://cafef.vn/chot-lai-tu-chung-khoan-nha-dau-tu-se-do-tien-vao-dau-20210823095639703.chn
2. Quiet market – an excellent chance for those with money to purchase low-cost real estate.
People who need money must sell at a loss: Usually, the land fever lasts up to about 3 months, many F0 investors have not yet withdrawn from the market, or because of greed, they want a higher price. Especially, many people have mobilized capital from many places to buy land, so far they have been hit by debt, so they have the mentality of selling and cutting losses. Besides, this time is the 7th lunar month. Many people abstain from buying at this time so it is an opportunity for long-term investors to force the price of landowners. For those who have invested in land for a long time, there is no problem, they buy and wait for profit, not to live in.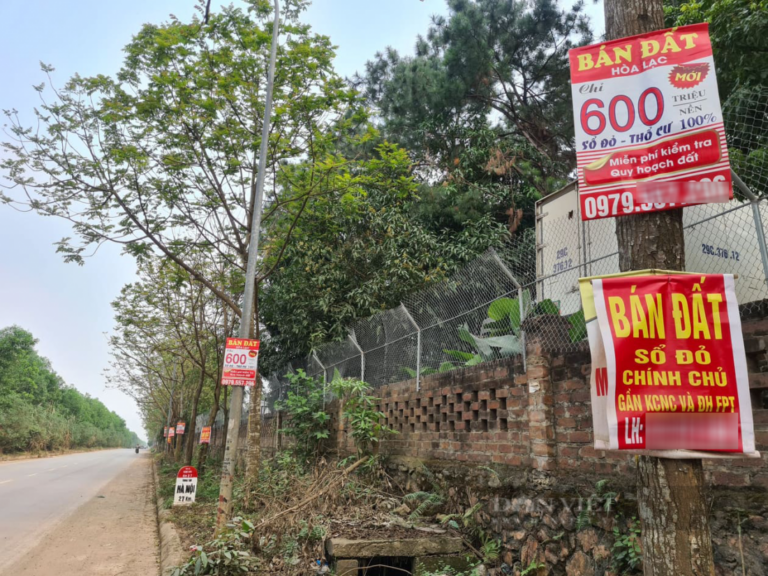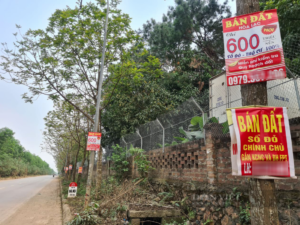 People with money "hunt" real estate sold at a loss: At this point, the market fell into a quiet state, when many investors had money waiting to buy land to "cut loss". However, the investor needs to know if the land to buy must be true to cut losses or just a trick of the seller, investors should choose a few potential areas, good infrastructure, and should not care about the whole market, it will be difficult to grasp. catch. Along with that, investors need to monitor the price at the chosen place from the time of land fever to the time of "money down" to buy a reasonable price.
This is the time for investors can get a good deal on real estate in Da Nang. 
Check out our Da Nang property listings!
Source:https://cafeland.vn/tin-tuc/thi-truong-tram-lang-co-hoi-tot-cho-nguoi-co-tien-mua-bat-dong-san-gia-re-102024.html
3. A closer look at the land plot just leased to the US government to build the new Embassy Complex
The plot of land No.D30 in Cau Giay district has been leased by the US for 99 years to build the new US Embassy Complex. The signing ceremony of the land lease agreement took place on the afternoon of August 25 under the witness of US Vice President Kamala Harris, Deputy Foreign Minister Nguyen Quoc Dung, and Chairman of the Hanoi People's Committee Chu Ngoc Anh.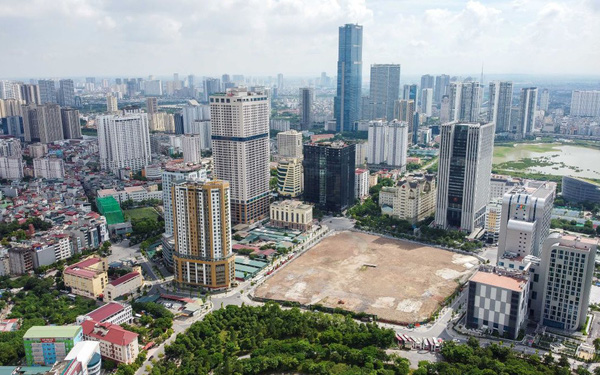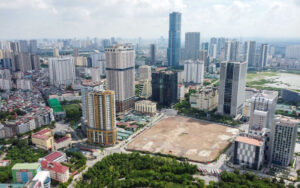 The current headquarters of the US Embassy in Hanoi is located at 7, Lang Ha Street, Dong Da District. This building was built 22 years ago.
The plot of land has an area of 3.2 ha located at Pham Van Bach street, Cau Giay district, Hanoi, a growing residential and commercial area. After being newly built, the Embassy will be located in an area of renewal and growth, close to prestigious universities such as Vietnam National University, Hanoi.
This plot has 4 facades. In which, one side is adjacent to Pham Van Bach street opposite the headquarters of the Central Institute of Hematology and Blood Transfusion and the Supreme People's Procuracy; one side is adjacent to Cau Giay park; the other two sides border the main road.
The US Embassy said the GFA of this project is 39,000 m2; the Total estimated budget is 1.2 billion USD. The entity responsible for the architecture is EYP Architecture & Engineering based in Washington, D.C. The building design is inspired by Ha Long Bay, the landscape design is from the tradition of farming and rice production.
The new location of the Embassy will be more convenient for people in need of verification of paperwork and the design is a good combination of the cultures and the sign of a good relationship between two countries.
Interested in learning about investing in Central Vietnam? With a decade of experience, we're your number one resource for residential and commercial real estate opportunities in and around Da Nang. Contact the CVR team today
Source:https://cafebiz.vn/can-canh-khu-dat-vua-duoc-my-thue-de-xay-khu-phuc-hop-dai-su-quan-20210827093223467.chn
4. Three categories of specialty real estate are expected to have significant growth in the coming years
1.Cold Storage 
Increasing demand from meat and dairy products, along with the resurgence of retail and e-commerce sectors, will help increase demand for cold storage rapidly.
Besides, warehouse automation is also being applied more and more widely so cold storage has become an integral part of supply chain management.
In addition, cold storage has become a vital part as VN exports a lot of agricultural and seafood products.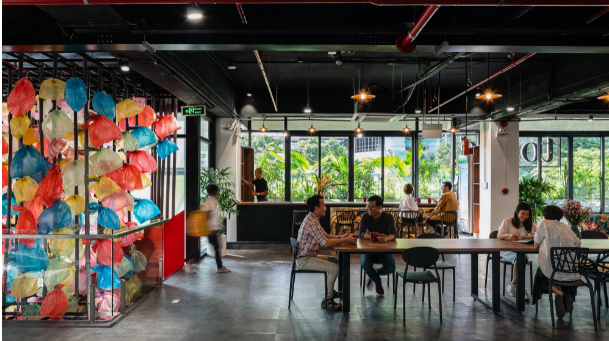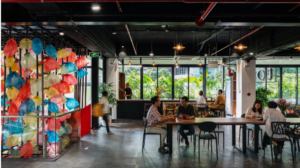 2.Co-working space
Co-working space has a great advantage because of its flexibility for tenants in terms of time, and rental payment method.
The average growth rate of this segment in Vietnam is also very high, at about 55% per year
The tenant can both save costs and take advantage of many services such as meeting rooms, wifi, printers, drinks.
3.Data Center
The global revenue of the server space rental segment (Data Center) is expected to reach more than $58 billion by 2025.
Vietnam currently has about 27 data centers, mainly in big cities such as Hanoi, Ho Chi Minh City, Da Nang, or Binh Duong.
Key factors driving the growth of this segment include the strong momentum of technology, the rapid increase in the number of smartphone users, cloud computing, and the internet of things (IoT).
Looking at these factors, we can see that the data center real estate segment is less affected by the factors that usually affect the real estate market in general. Investors will get a fairly stable long-term cash flow. However, this segment also requires a large initial investment capital.
Besides traditional real estate segments, these are some new potential investment opportunities to consider. Investors can take advantage of DN's early market to be the top one.
Investors need to be wise, study carefully the location and price of the land lots they decide to buy at this time so that when the epidemic is controlled they can sell quickly and get a good price.
Our expert knowledge of both the property market and business environment ensures our clients are provided the best advice throughout the process. In today's constantly changing market, buyers face an array of complex challenges and new opportunities. We can help!
Source:https://vietnambiz.vn/ba-loai-hinh-bat-dong-san-ngach-duoc-du-bao-tang-truong-manh-trong-nhung-nam-toi-20210824105033248.htm
5. The market plunged, investors began to gather land when the Covid-19 pandemic raged
The Covid-19 epidemic that broke out from the end of April has lasted until now and is still complicated. The wave of stop loss in the real estate market began to appear strongly. Although the distance makes fieldwork and face-to-face limited, professional investors have begun their journey to hunt and collect cheap goods at this time.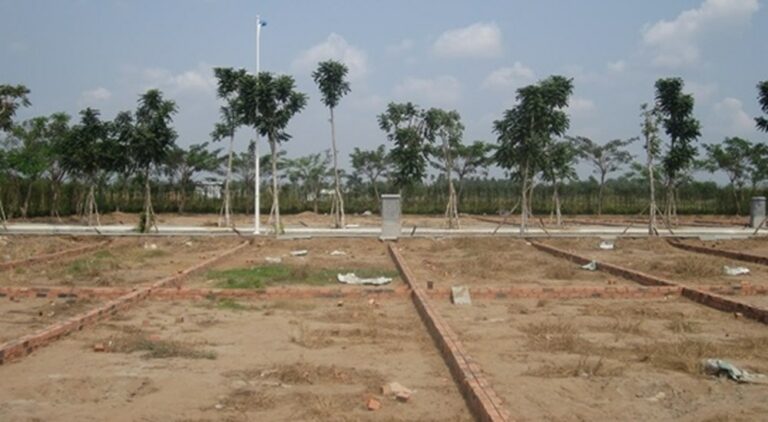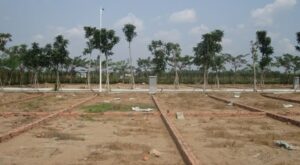 The pandemic lasted unexpectedly, making investors with thin capital, using financial leverage and banking unable to "hold out" any longer, or investors whose main job was difficult due to the epidemic, so were forced to advertise, sell at a loss. Most of the selling prices in areas not affected by land fever at the beginning of the year were still recorded flat or at a low level, slight downward trend. But from the second half of July until now, many investors are willing to sell 15-20% cheaper, even 30% lower than the market price to push the goods and recover their capital.
Some experts said that this product line has still faced difficulties in liquidity in recent years due to large supply and weak demand. The epidemic became a shock, causing this segment to continue to face many challenges.
Many investors began to feel that the market had been absorbed by Covid-19 and started to hunt for cheap goods. many investors had offered to sell, but the decrease was still slight, but by this point, the stop loss level has started to be higher, showing the negative effects of Covid- 19 had "soaked" stronger that they could not hold out any longer. 
However, due to the epidemic, the purchase only stops in the form of online viewing and deposit transfer, other procedures will be accelerated when the distance ends.
It is important because if you do not understand the market and the product, you will not have the knowledge to evaluate whether it is really a loss-stopping product because a lot of products that sell stop-loss are just a trick, not really the price, cut losses.
Source:https://batdongsan.com.vn/tin-thi-truong/thi-truong-lao-doc-gioi-dau-tu-bat-dau-gom-dat-khi-dai-dich-covid-19-hoanh-hanh-ar107394
CVR's suggestion:
3 BEDROOM GARDEN HOUSE FOR SALE IN CAM PHO, HOI AN
About the property: The current owner of the property lives in the United States and desperately wants to sell it; they require funds, thus the price is 12 billion VND at the peak of the market three years ago. Until now, they are likely to agree to sell for around 8-9 billion VND.
The investor can consider renovating the house and rent the place out. This property used to have a revenue of 3000 USD per month. Another option to make a great profit is to resell once the market starts to heat up.
As always, CVR is at your service and happy to provide help anyways we can!
Contact Us today to find the real estate investment in Da Nang which is right for You!