Week 31/2023 – Central Vietnam Real Estate News Summary

In this weekly or sometimes bi-weekly news flash – CVR: Central Vietnam Realty will provide a choice of articles from mainly Vietnamese media sources related to the real estate market in Vietnam.
We will be focusing on issues related to Da Nang and Hoi An, while also looking at national news and their possible impact on Central Vietnam's property market.
You will find a summary, a link to the source as well as CVR's take on the article.

We believe that local knowledge is the key to making the best possible decision and that's what we offer to all our clients.

"CVR: Western Management – Local Knowledge"
1. FDI Capital helps to enhance the development of the Vietnam Real Estate Market
Vietnam's real estate market has long been a magnet for foreign direct investment (FDI), with consistent interest over the years. However, recent data from the Foreign Investment Department shows a significant shift. Once a leader, the real estate sector has now dropped to third place in attracting FDI since April 2023. The registered capital has plunged nearly 61% compared to the previous year, totaling almost $1.16 billion USD, constituting approximately 11% of the total FDI.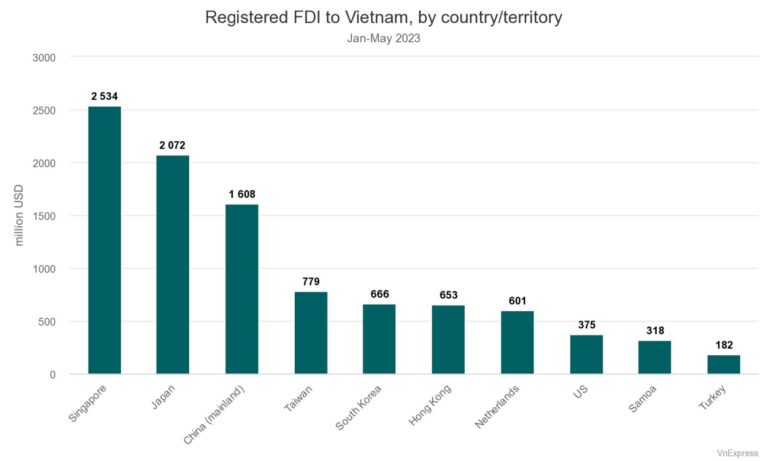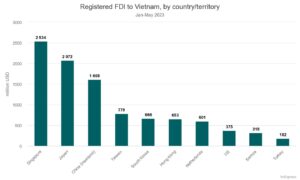 This shift reflects the challenges confronting Vietnam's real estate market, which stands in contrast to the positive developments in other financial sources like credit, bonds, and securities. Assessing FDI's role, Le Hoang Chau, Chairman of the Ho Chi Minh City Real Estate Association, emphasized that FDI is more than capital infusion; it introduces novel experiences, trends, and values while enhancing management capacities and transparency.
The article highlights possible solutions to attract FDI, including continuous review and refinement of legal regulations, selective and proactive investor engagement, flexible monetary policy, infrastructure enhancement, and a competitive business environment.
Source:batdongsan.com.vn
2. How many houses have foreigners bought in Vietnam in the past 10 years?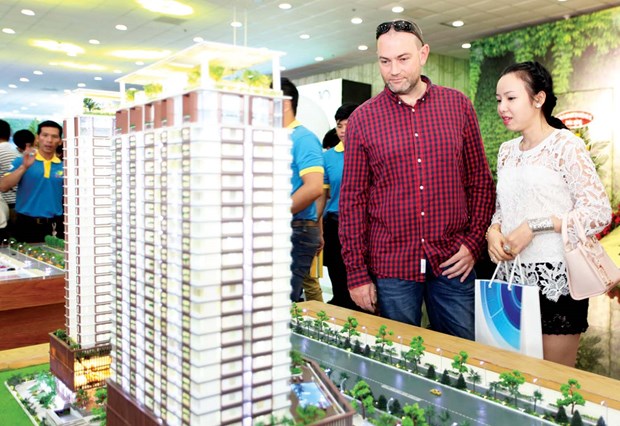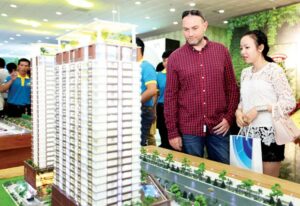 Since the enactment of the 2014 Housing Law, Vietnam has seen about 3,035 houses purchased by foreigners, primarily apartments in various projects. Under this law, foreigners can possess commercial houses for 50 years, inherit and gift them, but ownership is capped at 30% within an apartment building or 250 units in separate residential houses.
Foreigners, predominantly from countries like Korea, China, Singapore, USA, Australia, Japan, and Malaysia, have concentrated their investments in major cities and provinces, including Hanoi, Ho Chi Minh City, Bac Ninh, Binh Duong, and Ba Ria – Vung Tau. The demand for housing among foreigners living and working in Vietnam is robust, aligning with the aspirations of around 4 million individuals looking to buy properties in the country.
Source:cafef.vn
3. The bank has "pumped" nearly VND 926,000 billion into real estate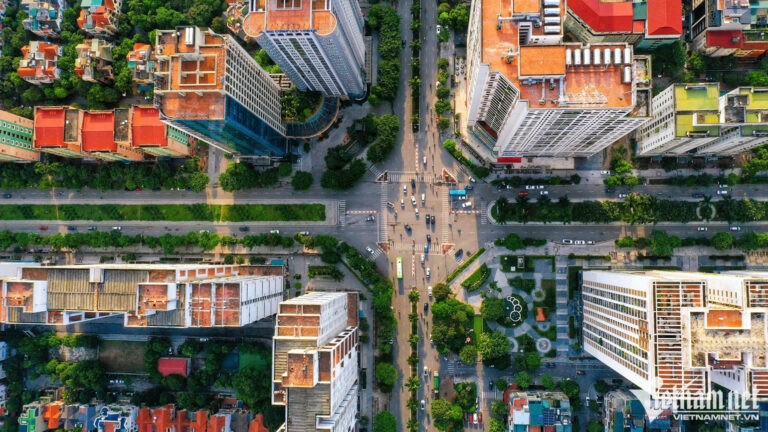 The Ministry of Construction's report, citing data from the State Bank of Vietnam, reveals a credit outstanding of VND 925,796 billion in the real estate business as of May 31, 2023. Credit structure for real estate business in the initial five months of the year has surged by 14%. This coincides with the stability in the basic interest rate and a reduction in deposit and lending interest rates, fostering a conducive lending environment.
The State Bank has taken a proactive approach by issuing directives for debt restructuring and support during difficulties. Up to May 31, 2023, 17 banks had restructured repayment terms for customers, amounting to VND 14,340 billion. The government's encouragement of reasonable credit growth in alignment with production and business fields contributes to the economic growth trajectory.
Source: cafeland.vn
4. Da Nang aims to be the leading tourism urban model in Asia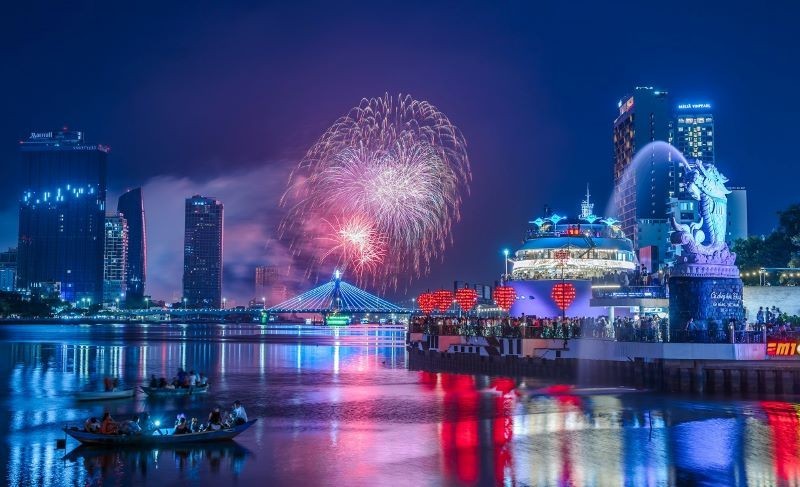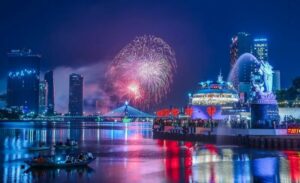 The vibrant city of Đà Nẵng aspires to ascend the ranks of prominent tourist destinations in Asia, showcasing a remarkable blend of nature, culture, and modern infrastructure. The city's strategic investments in tourism infrastructure, coupled with innovative attractions like the Golden Bridge and Bà Nà Hills, have propelled it to a prime position on Vietnam's tourism map.
Experts commend Đà Nẵng for its rapid urban development and commitment to creating exceptional tourist experiences. As the city eyes a future as a premier regional beach tourism hub, its focus on integrated tourism, resort real estate, and cultural offerings promises a bright path forward. Đà Nẵng's success story underscores the significant role of tourism in local economies.
Source: vietnamnet.vn
5. Restructuring segments, accelerating the birth of real estate trading floors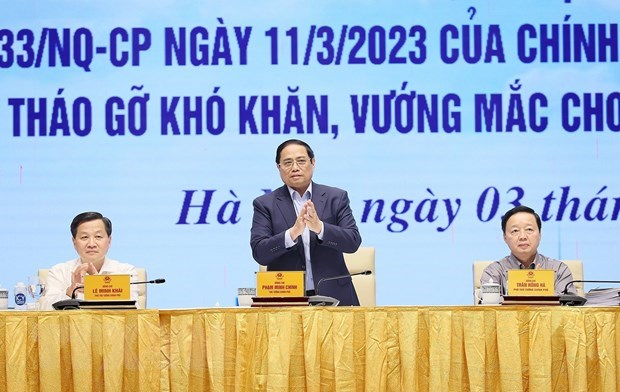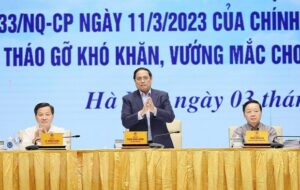 A virtual conference led by Prime Minister Pham Minh Chinh emphasized collective efforts to stabilize and sustainably develop Vietnam's real estate sector. Discussions centered on reducing administrative barriers through the establishment of real estate trading floors, flexible monetary policies, and debt restructuring. The conference highlighted social housing, housing for workers, and middle-income housing to meet growing demands.
With a focus on collaboration between banks, businesses, and homebuyers, the conference sought solutions to address challenges and ensure economic growth and public well-being. The proposed measures align with the government's commitment to fostering stable and sustainable development in the real estate sector.
Source: vietstock.vn
As always, CVR is at your service and happy to provide help anyways we can!

 

Contact Us today to find the real estate investment in Da Nang which is right for You