Week 29/2021 – Central Vietnam Real Estate News Summary
In this weekly or sometimes bi-weekly news flash – CVR: Central Vietnam Realty will provide a choice of articles from mainly Vietnamese media sources related to the real estate market in Vietnam.
We will be focusing on issues related to Da Nang and Hoi An, while also looking at national news and their possible impact on Central Vietnam's property market.
You will find a summary, a link to the source as well as CVR's take on the article.
We believe that local knowledge is the key to making the best possible decision and that's what we offer to all our clients.
"CVR: Western Management – Local Knowledge"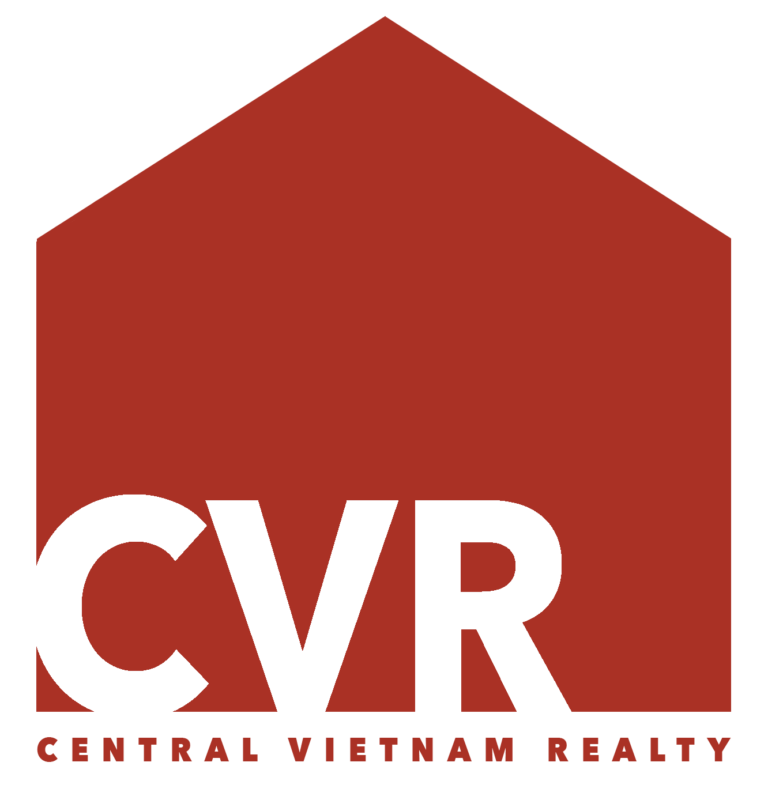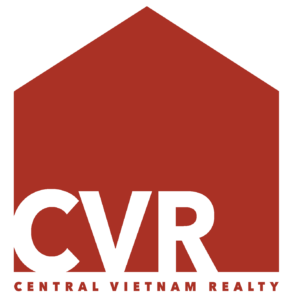 1. Exhausted investors have to cut losses on the land sale
The prolonged stagnation of the real estate market along with the complicated developments of the epidemic is causing many real estate investors to accept to sell at a loss under financial pressure.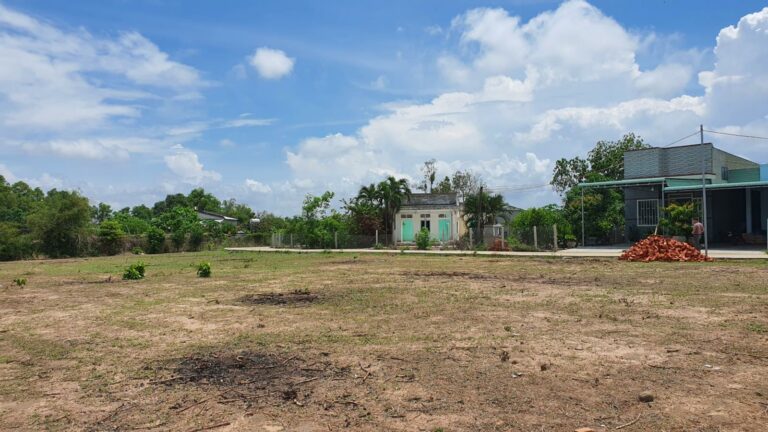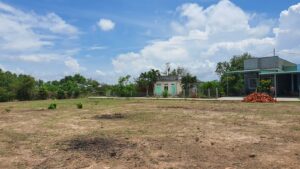 Forced to sell the land investment rate in the area adjacent to Ho Chi Minh City at a loss of nearly 10%, Mr. NTQ Chien (An Phu ward, Thu Duc city) said this was the most reasonable option he had at this time when too much financial burden surrounds. Mr. Chien himself could not hold on any longer when the family business had to be closed for a few months and the interest rate pressure from the bank was increasing day by day.
Many customers are wishing to liquidate land plots in the context of heavy economic damage and the market still does not know the time and at which point the transaction can be rolled back.
Leading experts also share the same opinion that the fourth outbreak of the Covid-19 epidemic is pushing real estate into a scenario where there is strong downward pressure on the secondary market. Mr. Nguyen Quoc Anh, Deputy General Director of Batdongsan.com.vn, said that in the second quarter of 2021, the market started to see a situation of selling at a loss, selling off real estate under financial pressure. Although it has not taken place to the extent of mass distribution, it is difficult to predict in the long run.
Except for capital market investors with good financial potential and seasoned experience who have been vigilant in preparing good defenses, there are still quite a few investors who have not fully understood the challenges of anti-epidemic and are struggling to cope with the pandemic. goods on the secondary market. These investors have arrears, interest must be paid monthly, even due assets must be paid according to the schedule, need to sell assets, forced to consider a discount.
The Covid-19 pandemic has had a great impact on the incomes of people and businesses, and it takes more time for the general sentiment of the market to return to its pre-pandemic state. If Covid-19 lasts for a few more weeks, many investors using financial leverage or poor cash flow balance may have to sell at a loss.
With the current market situation, finding a great realtor is key to finding the right investment opportunity. All of these points are strong signs of the growth of the real estate market in Vietnam and give a good outlook for capital appreciation for investments in the long run.  Interested in investing in Vietnam?  Contact the CVR team for more details on available properties today!
Source:https://batdongsan.com.vn/tin-thi-truong/nha-dau-tu-duoi-suc-lan-song-cat-lo-dat-nen-dang-dien-ra-ar107201
2. New opportunities for commercial real estate during the epidemic
Vacant commercial spaces have been a problem for more than a year now for real estate brokers and investors.
Forbes experts recently provided some tips to help investors profit from unoccupied commercial spaces.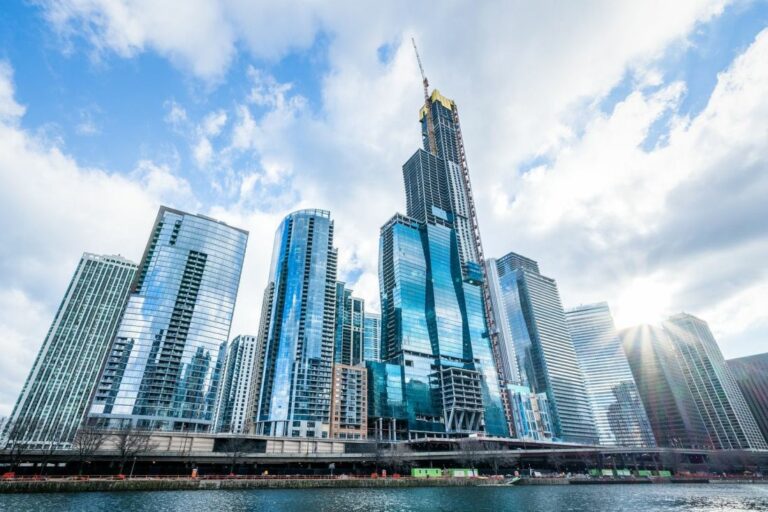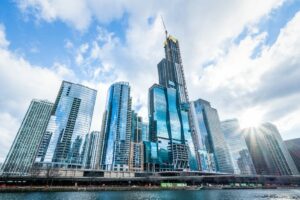 Expanding Access
Finding new opportunities for vacant spaces often depends on timing, connectivity, and accessibility. No one knows for sure when a new opportunity will come. The best way to find new opportunities is to expand your reach within your industry, business, and community. To have an expansion won't be easy, but over time it will pay off.
Repositioning customer groups
Investors should reposition the appropriate customer group during the epidemic season. This means that the developer can completely open an office, hotel, or traditional retail market to a new group of customers, such as apartment investors.
Transform commercial spaces into warehouses
 Many developers are converting commercial spaces into warehouses. Demand for warehouses is increasing rapidly during the epidemic season and supply is still quite limited.
Consider leasing with a buyout clause
Commercial spaces are left vacant, causing owners to incur a variety of expenses. So they can review and evaluate the overall rental scenarios of the project, possibly even with the option to buy outright.
Conversion to long-term accommodation facilities
Today's real estate market is highly flexible. Many eligible entities can fully turn commercial properties such as hotels and motels into long-term accommodations. Low mortgage rates could further support this transition.
Create new values
Owners research, evaluate, plan and even invest in technology to create new value for commercial properties.
Looking for a commercial space for your business in Da Nang? We're here to help!
Whatever the requirement, we provide our clients the highest standard of service tailored to their specific needs and always stay ahead of the curve. Reach out to us today!
Source:https://cafeland.vn/kien-thuc/co-hoi-moi-cho-bat-dong-san-thuong-mai-trong-mua-dich-100748.html
3. 118 limited edition villas at Grand Mercure Hoi An
Grand Mercure Hoi An attracts the upper-class community by owning a prime location on An Bang beach and 5-star privileged utility services.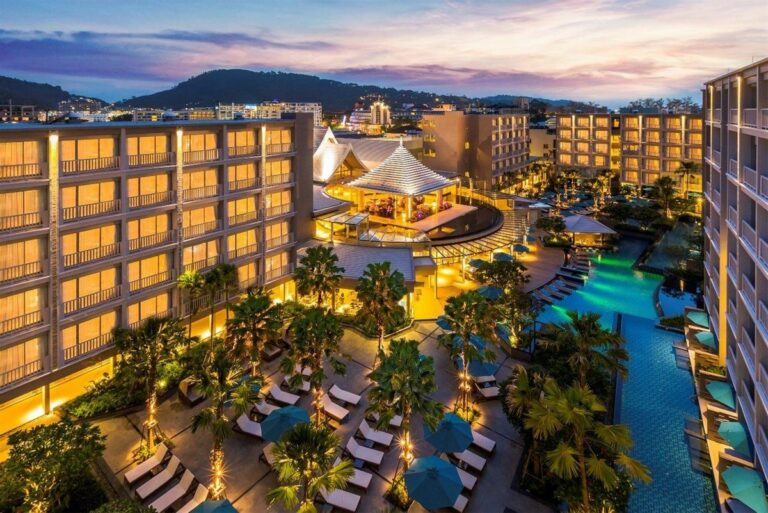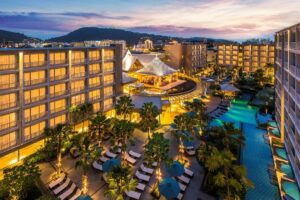 Located in a prime location on An Bang beach – top 50 most beautiful beaches on the planet. Facing the situation that An Bang coastal land is getting less and less, the number of beach resort projects is decreasing day by day, the location of Grand Mercure Hoi An is an advantage to help the project attract customers.
Besides, the project is also located on the road between the two heritage regions with one side is My Son Sanctuary, the other is Hoi An ancient town adjacent to famous tourist attractions such as Thanh Ha pottery village; Non Nuoc Fine Arts Village, Cu Lao Cham, Ngu Hanh Son…
On An Bang beach, 118 villas at Grand Mercure Hoi An stand out and are different from Italian architectural style and Indochina culture following the inspiration of Hoi An town. The villas are linked by themed trees and flower gardens
Accor – the world's leading hotel operator group will bring services and facilities to the international level, bringing impressive and different experiences, but still fully preserving the privacy and peace of each client
With the advantages of location, design, architecture, 5-star facilities… 118 owners at Grand Mercure Hoi An can not only own properties of great value to keep for the next generation but also create establish a style and position worthy of the upper class
Interested in buying a villa at Grand Mercure Hoi An, CVR is happy to send more details of the project. Contact us today!
Whether you are interested in an apartment, condo, or single-family home, the CVR team will help you find a property that works for you.
Source:https://vnexpress.net/118-can-biet-thu-phien-ban-gioi-han-tai-grand-mercure-hoi-an-4327679.html
4. Strictly penalize projects selling off-plan properties without a bank's guarantee
Ho Chi Minh City will tighten oversight of real estate projects that have construction flaws, fail to provide real estate guarantees for off-plan properties, and got handover before being examined by authorities.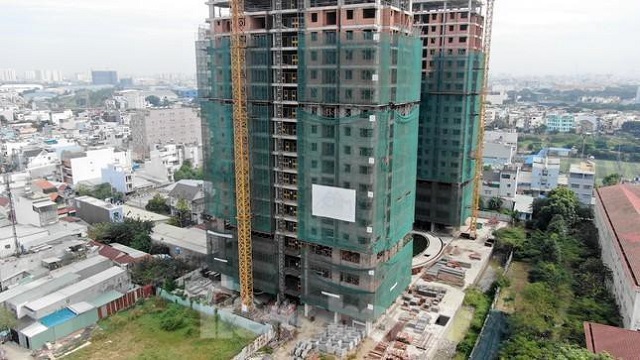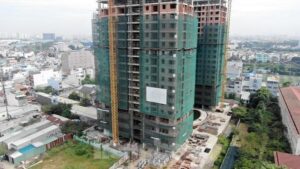 City police have to strengthen supervision and inspection to prevent rumors, crowd investment, etc., which destabilize the real estate market and adversely affect people's lives.
The Department of Natural Resources and Environment is assigned to check, review and publicize the list of housing projects that the investor has mortgaged to the bank, projects that are behind schedule due to legal problems, projects that have not to pay the land use fee, delay in issuing ownership certificates.
Assign People's Committees of districts to publicize information on planning and implementation progress of infrastructure development projects; real estate projects, especially large projects.
We're hoping that, like HCMC, Da Nang would implement new policies to protect the rights of purchasers and investors.
Our expert knowledge of both the property market and business environment ensures our clients are provided the best advice throughout the process. In today's constantly changing market, buyers face an array of complex challenges and new opportunities. We can help!
Source:https://vietstock.vn/2021/07/xu-nghiem-du-an-khong-co-bao-lanh-ngan-hang-khi-ban-nha-hinh-thanh-trong-tuong-lai-4222-876698.htm
5. Covid-19 lockdown causing the risks of losing money deposit – Be a smart investor
Thinking the real estate market was still in the heat, many investors have put all of their eggs in one basket, dreaming of making a fortune overnight. However, the distance order in some localities has caused many investors to lose their deposits because they cannot make it to the handover.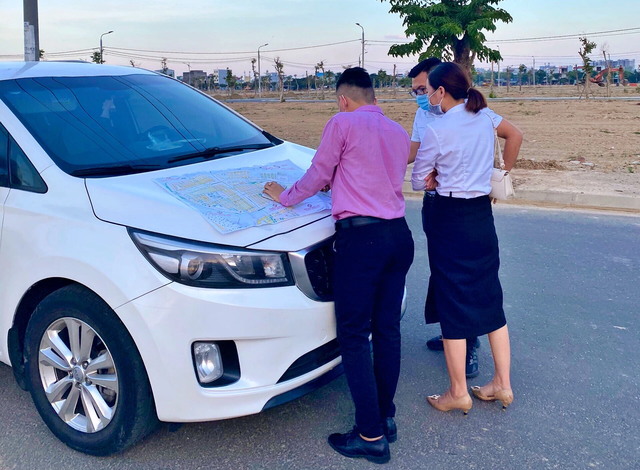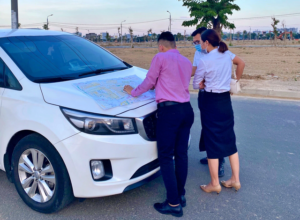 New investors, ones with a lack of experience, plus the "get rich overnight" mentality, have rushed to cash out without paying attention to the legal factors in handing over the deposit.
From the eye of a perspective, Mr. Nguyen Nhat with more than 10 years of experience in real estate said that profitable stake surfing is a very risky form of investment, not suitable for new investors. especially without capital. Certainly, if they lack experience and capital, there is a high probability that they will lose their money.
Our advice for new investors:
– Diversify your investments
– Do your homework before buying
– Set a budget and timeline (and expect to go over both)
Not everybody wins the game of land investment. It would be better to do investment with well-inform projects which have adequate paperwork and choose those which had the pink book issued. A stronger and more transparent market means more opportunities! Considering investing in a new construction development project in Central Vietnam? Contact the CVR team for more information on current and upcoming opportunities.
Source:https://cafebiz.vn/tham-lam-giau-nha-dau-tu-f0-coc-tien-luot-song-bat-ngo-mat-trang-vi-gian-cach-20210723090608391.chn
As always, CVR is at your service and happy to provide help anyways we can!
Contact Us today to find the real estate investment in Da Nang which is right for You!