Week 28/2023 – Central Vietnam Real Estate News Summary

In this weekly or sometimes bi-weekly news flash – CVR: Central Vietnam Realty will provide a choice of articles from mainly Vietnamese media sources related to the real estate market in Vietnam.
We will be focusing on issues related to Da Nang and Hoi An, while also looking at national news and their possible impact on Central Vietnam's property market.
You will find a summary, a link to the source as well as CVR's take on the article.

We believe that local knowledge is the key to making the best possible decision and that's what we offer to all our clients.

"CVR: Western Management – Local Knowledge"
1. Buyer's Anticipation Grows as Loan Interest Rates Decline in Real Estate Market
According to many real estate agencies, the news of interest rate reduction has initially restored the intention of many people to borrow money to buy houses.
The Government's solutions to remove difficulties for the real estate market are working. Credit in this sector increased by 14% in the first 5 months of the year, nearly 4.5 times higher than the credit growth of the whole economy. This is also the basis for investors and homebuyers to return to borrow money to buy real estate after a quiet period.
After a lot of information about interest rate reduction from the beginning of the year, Mr. Vinh (Mo Lao, Ha Dong, Hanoi) returned to the real estate trading floor, first to listen for information, and then to take out a loan. buy house.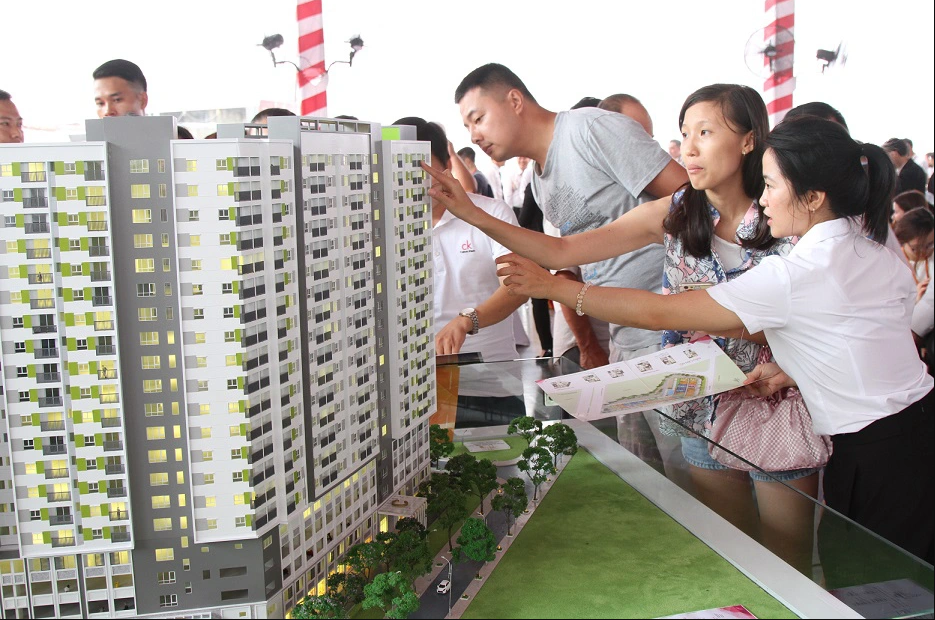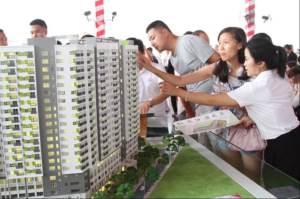 "Legally, the procedure has been removed, so it is likely that people will be easier to buy houses in the coming months," said Mr. Phan Quoc Vinh, Mo Lao, Ha Dong, Hanoi.
Although many people just stopped to wait and listen, according to many real estate floors, the information of interest rate reduction has initially restored the intention of many people to borrow to buy houses. The evidence is that the number of visitors to consulting channels has recently increased by 15-20% compared to the beginning of the year.
In addition to interest rates, in the long run, keeping house prices at a reasonable level is a crucial condition for people to boldly borrow money to buy. Because although the real estate market is quiet and continuously plummets, apartment prices are still anchored at a high level. According to real estate research company Savills, the average primary price of an apartment is currently about VND 52 million/m2, an increase of nearly 10% over the same period in 2022.
The Government has continuously issued important instructions to handle the problems of the real estate market, especially legal solutions to effectively develop projects to meet the real needs of people. people. The market is expected soon to regain the recovery momentum from the third quarter onwards.
Source:cafebiz.vn
2. Hanoi Investors Dominate the Sale of Hotels and Resorts in Da Nang and Hoi An
The pressure on cash flow to recover when carrying a large amount of principal debt has forced many hotel and resort owners to sell off. This situation is happening quite commonly in Da Nang, Hoi An (Quang Nam) – which was once known as the "capital" of tourism with a series of hotels and resorts sprouting up like mushrooms in the past 3 years. 
In February and March 2023, the number of hotels and resorts offered for sale in Da Nang recorded a sudden increase.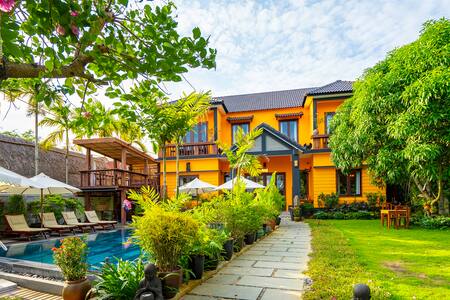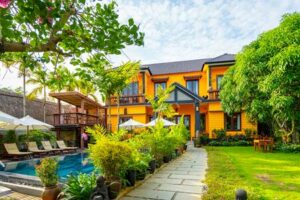 After the epidemic, the state of selling hotels and resorts massively no longer took place in Da Nang and Hoi An. "Tourism is recovering very well in Da Nang and Hoi An. Room occupancy rates are increasing. But the phenomenon of owners selling hotels and resorts still takes place. This situation often happens to hotel and resort owners who are in urgent need of money because they have to pay interest on bank loans. However, the current price has dropped sharply compared to the time of the epidemic.
During the epidemic, the owner sold the resort and hotel for the best price. But until now, the selling price will be pressed quite strongly. At this point, buyers will often negotiate in-depth. Sellers are in a passive position and need money.
The reason for the massive sale of hotels and resorts in tourist areas because real estate owners are having to deal with the debt squeeze and loss of assets from the bank. This situation occurs not only in Da Nang, Quang Nam but also in Phu Quoc, Nha Trang, and Ho Chi Minh City.
Source:cafef.vn

3. Anticipating a New Phase: Vietnamese Real Estate Market Primed for Price Growth Cycle
The real estate market in Vietnam has shown positive signs recently, and the CEO of Cushman & Wakefield Vietnam believes that the market will enter a new price growth cycle between 2024 and 2026. Despite facing difficulties, the market has seen some improvements in the second quarter of this year compared to the previous period.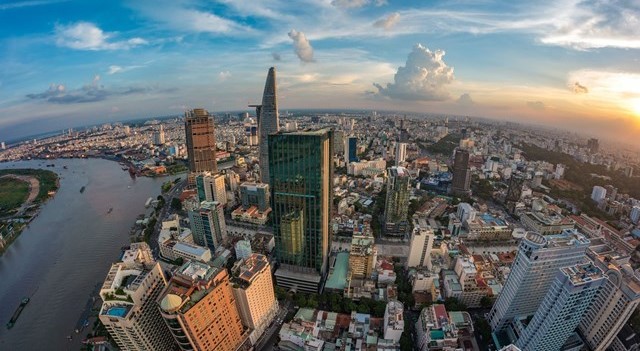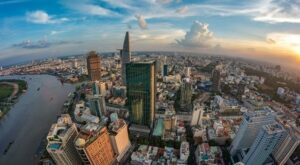 According to experts, the overall interest in real estate in the country has slightly increased by 1% in the second quarter. In Ho Chi Minh City, the demand for apartment and house transactions has gradually recovered, with increased searches for properties in districts such as Binh Tan, Binh Chanh, Tan Phu, District 9, and District 10. In Hanoi, while apartment transactions have cooled down, there has been improved interest in districts like Hoang Mai, Nam Tu Liem, Long Bien, and Ha Dong. Land plots in Hoai Duc and Thanh Tri areas have also experienced noticeable growth in both demand and prices.
The government has implemented positive policy changes to remove obstacles and stimulate the real estate market. The Ministry of Construction and the Prime Minister's working group have resolved difficulties related to 121 projects nationwide. Infrastructure investment has also provided a boost.
Overall, these factors are expected to contribute to the market's recovery and attract global investors to the Vietnamese real estate market from 2024 to 2026, entering a new phase of price growth.
Source:cafef.vn

4. Positive Growth Prospects for Vietnam's Real Estate Market in 2023
The article discusses the real estate market in Vietnam in 2023 and highlights the positive growth prospects for the market in the coming months. According to Mr. Nguyen Quoc Anh, Deputy General Director of Batdongsan.com.vn, there are clear signs of a turnaround in the real estate market.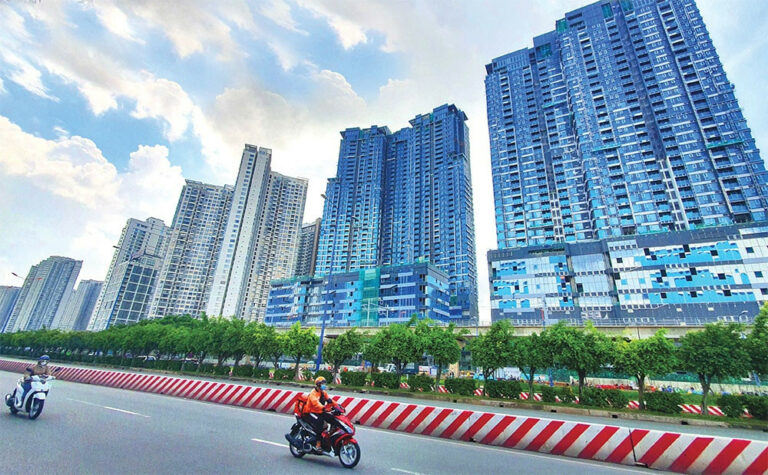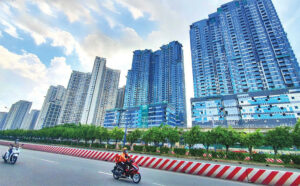 Despite the slowdown in economic growth, the exchange rate and inflation are being gradually controlled.  The macroeconomic indicators are heading toward positive signals, which will contribute to the growth of the real estate market in 2023. The government has also established five task forces to resolve public investment issues. Furthermore, several amendments and drafts of the Land Law, Real Estate Business Law, and Housing Law are expected to be completed in 2023.
The article emphasizes that real estate remains a stable long-term investment channel, with an expected increase in property prices in the future. The growth momentum of Vietnam's real estate prices comes from limited supply, increasing demand, strong infrastructure development, improved land management policies, and Vietnam's good economic growth rate.
This provides information and analysis on the current and future trends in the real estate market in Vietnam in 2023. It highlights several factors that indicate a positive outlook for the market, including macroeconomic indicators such as controlled inflation and exchange rates, as well as positive developments in policies and regulations related to real estate.
Source:batdongsan.com.vn

5. Real Estate Market Stagnates as Customers Anticipate Further Price Drops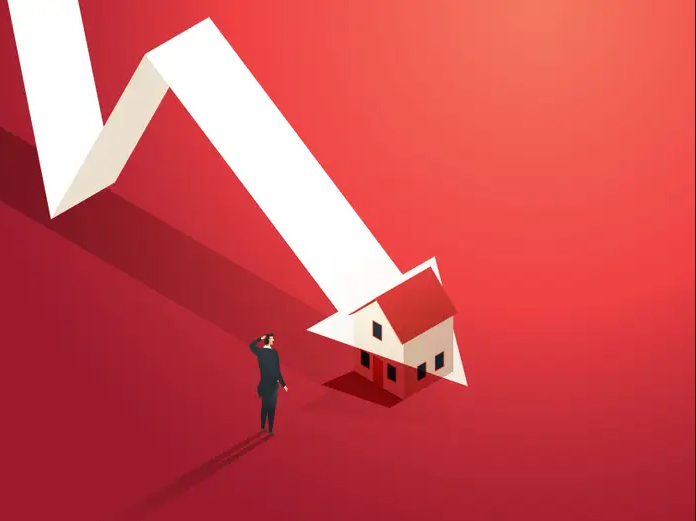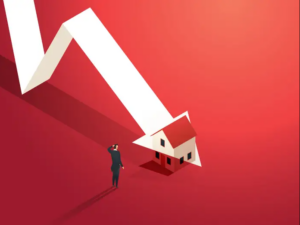 Vietnam's real estate market has seen a continued decline in new housing supply, primarily due to legal obstacles, with Hanoi and Ho Chi Minh City experiencing significant decreases. The average selling prices for apartments have moderately increased. 
Buyers remain cautious, waiting for market developments. Financing challenges and legal issues hinder market growth. Developers focus on core projects. 
Customers are shifting towards renting instead of buying. 
Overall, the real estate market in Vietnam is experiencing a decline in new housing supply, cautious buyer behavior, and challenges related to legal issues and financing. The market's performance in the second half of 2023 is expected to converge between the anticipated and challenging scenarios, with the ideal scenario being deemed unfeasible.
Source:zingnews.vn
As always, CVR is at your service and happy to provide help anyways we can!

 

Contact Us today to find the real estate investment in Da Nang which is right for You