Week 26/2021 – Central Vietnam Real Estate News Summary
In this weekly or sometimes bi-weekly news flash – CVR: Central Vietnam Realty will provide a choice of articles from mainly Vietnamese media sources related to the real estate market in Vietnam.
We will be focusing on issues related to Da Nang and Hoi An, while also looking at national news and their possible impact on Central Vietnam's property market.
You will find a summary, a link to the source as well as CVR's take on the article.
We believe that local knowledge is the key to making the best possible decision and that's what we offer to all our clients.
"CVR: Western Management – Local Knowledge"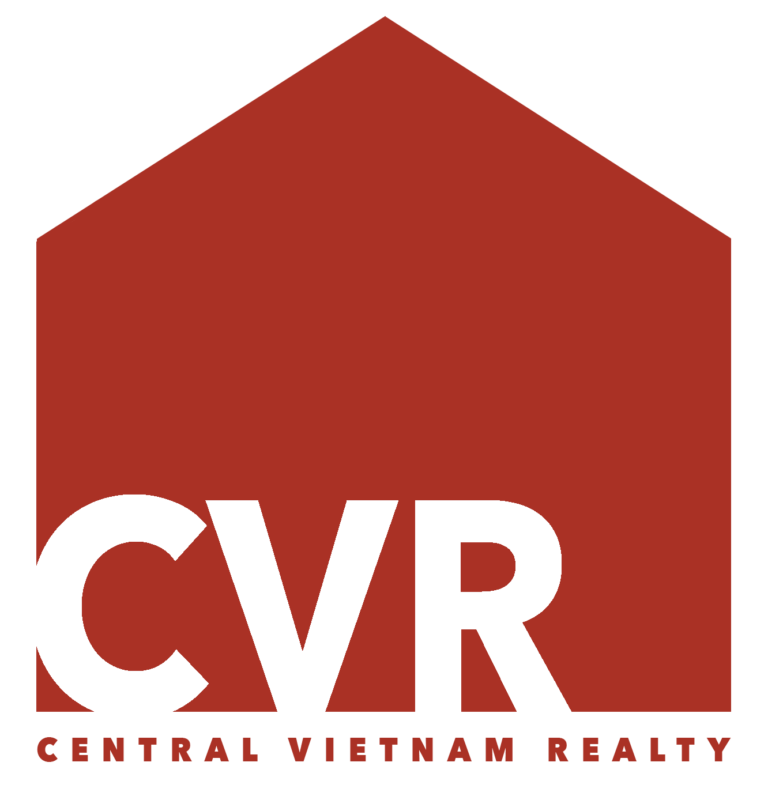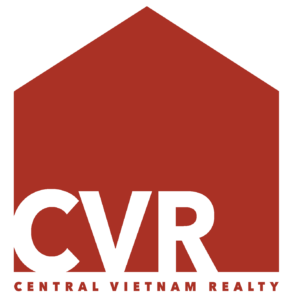 1. The US backs Da Nang's efforts to boost renewable energy growth.
According to the US Embassy in Vietnam, on June 30th, the United States Agency for International Development (USAID) and the People's Committee of Da Nang City held an online event to launch the technical assistance project "Vietnam urban energy security" in Da Nang.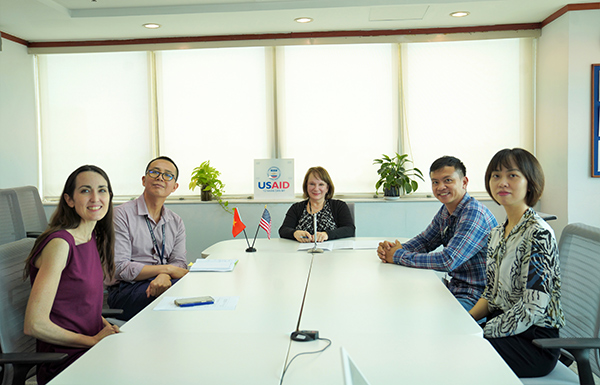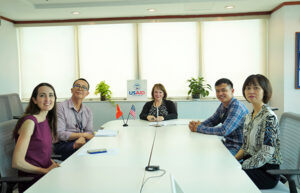 The project has been funded by USAID for 4 years 2019-2023 with a budget of 14 million USD, to promote the deployment of advanced distributed energy solutions in urban areas in Vietnam. Da Nang City and Ho Chi Minh City.
Da Nang is considered one of the smartest, greenest, and most dynamic cities in Vietnam. Investing in renewable energy and advanced energy efficiency solutions will enhance the city's competitiveness, attract green investment and directly benefit residents with a cleaner living environment. In addition, these solutions will also contribute to mitigating the long-term impacts of climate change on the city and its people.
As Da Nang continues to develop into a major economic center and international destination, CVR can help you find suitable real estate that fits your specific needs whether it's for a business or a new home. Interested in learning about opportunities in Central Vietnam? Contact the CVR team today!
Source:https://doanhnghiepvn.vn/cong-nghe/hoa-ky-ho-tro-da-nang-thuc-day-phat-trien-nang-luong-tai-tao/20210630050345554
2. The vaccine will determine the real estate market's trajectory in the final six months of the year
Enterprises can restart sales plans, investors will return to the market in the coming months or not, the answer depends on how complete the vaccination program can be.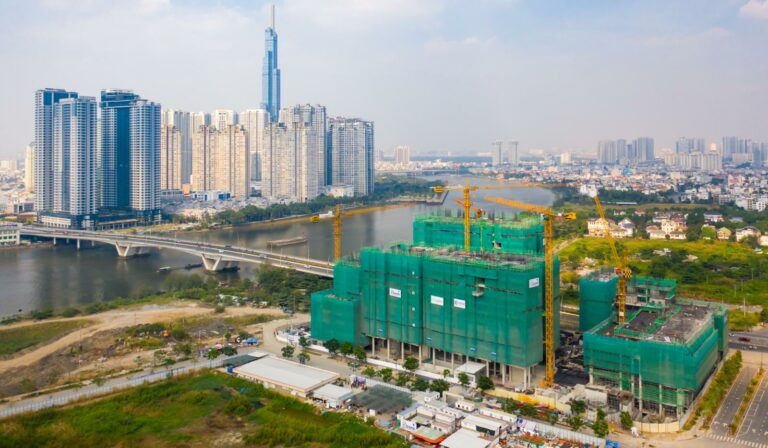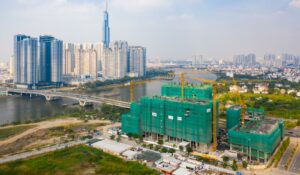 The real estate market in the last 6 months of the year is likely to appear in 2 scenarios.
The positive scenario is that the market will partially recover in the middle of the third quarter and prosper again in the fourth quarter. With this assumption, at least 50% of the people will be vaccinated and the companies will complete the injection 100% for employees. The market in the last 6 months of the year is likely to grow at least 25-30% compared to the first 6 months if this ideal rate is achieved and businesses will take advantage of the remaining months to maximize acceleration, in return the first 6 months of the year.
In the worse scenario, the vaccine is not enough to be deployed to the entire population and only reaches less than 30%, so companies may not reach 50% of the number of vaccinated employees. The market in the last 6 months is not likely to grow because businesses will gradually be exhausted. Maintaining the operating system has been a burden for many companies when business plans are broken and revenue will drop drastically.
However, in both scenarios, there will still be external factors affecting the market, such as support from the State's policy mechanism, business support packages, consumer demand stimulus packages, the progress of economic development, etc. This move will, directly and indirectly, affect the restarting activities of enterprises, investors, and the general market sentiment in the direction of the trend. optimistic or cautious.
To make up for the time lost due to the outbreak, it is critical to embrace every chance in the remaining six months of the year and maximize speed.
With the current market situation, finding a great realtor is key to finding the right investment opportunity. All of these points are strong signs of the growth of the real estate market in Vietnam and give a good outlook for capital appreciation for investments in the long run.  Interested in investing in Vietnam?  Contact the CVR team for more details on available properties today!
Source:https://batdongsan.com.vn/phan-tich-nhan-dinh/vacxin-se-quyet-dinh-huong-di-thi-truong-bds-6-thang-cuoi-nam-ar107110
3. Brokers to survive in the cutthroat real estate business amid the pandemic
The epidemic lasted for more than 1 year, causing real estate to be severely affected. Real estate agents are also struggling because of the pandemic. It seems that the epidemic has caused the rate of real estate brokers to have fallen victim to "cut-throat" competition when sales have increased sharply in recent times.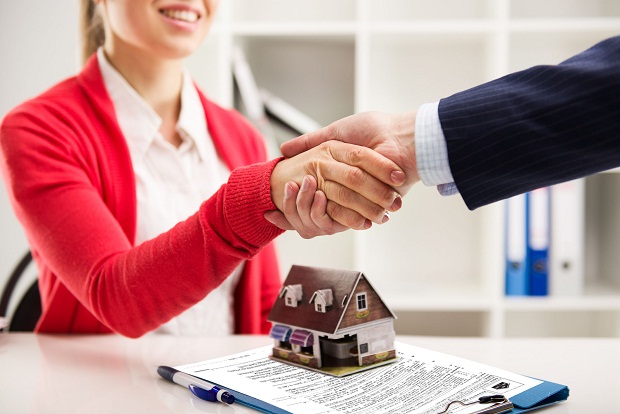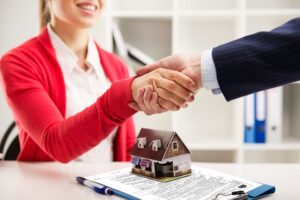 Mr. Nguyen Thanh Trung, an apartment broker in Hanoi said that in the process of buying a house, customers work with many brokers on many different floors. The customer announces that he will deposit with many brokers and see which broker offers the best price (which is to cut from the broker's commission), the customer will work with that broker. 
In the same sales team as Mr. Trung, Mr. Xuan Chien said, the scariest thing is that brokers having to reduce their own commission is so common that many customers actively ask for a discount from the broker. Mr. Chien said that there are stages, to sell goods, he has to cut all his commissions for customers just to ensure enough sales with the company.
Another agent Ms. Quynh My, always said no to deducting commission. Selling to customers is not only the stage of taking care of customers until the customer places a pen to sign a sales contract, but also the process after that, dealing with procedures, paperwork, and other problems incurred. When the brokerage is cut off commission and deprived of benefits, will certainly no longer be enthusiastic about taking care of customers. 
It is important because the brokers themselves must understand and respect their own efforts and customers must also understand and respect the brokerage efforts. Brokers should not offer to support customers by reducing commission and refusing when customers ask for it.
Not everybody wins the game of land investment. It would be better to do investment with well-inform projects with adequate paperwork and choose those with the pink book issued. A stronger and more transparent market means more opportunities! Considering investing in a new construction development project in Central Vietnam? Contact the CVR team for more information on current and upcoming opportunities.
Source:https://batdongsan.com.vn/tin-thi-truong/moi-gioi-dua-nhau-cat-mau-thoi-dich-ar107107
4. Da Nang: By the end of this year, the VND700 billion intersection must be completed
Danang leaders requested the investor of the intersection in the west of Tran Thi Ly Bridge to speed up the construction progress to bring this project to completion before December 31, 2021.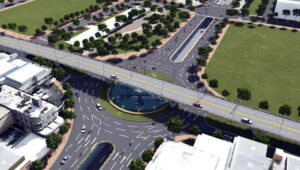 With a total investment of 723 billion VND, this renovation began construction in March 2020. The project is built on a three-story scale, with the ground floor featuring a torus island, the underground floor featuring a basement, and the top floor featuring an overpass. The overpass is made up of five spans.
This is a key project, a driving force affecting the city's socio-economic development, including the relief of urban traffic congestion. However, due to both organizing construction and ensuring traffic flow and the impact of the covid epidemic, the price of construction materials has increased, so the project's construction progress is currently quite slow.
This shows the Da Nang government's determination to finish this project on time. This new intersection will add more value to real estate in the west of Tran Thi Ly Bridge, with better traffic, and better scenery.
Interested in learning about investing in Central Vietnam? With a decade of experience, we're your number one resource for residential and commercial real estate opportunities in and around Da Nang. Contact the CVR team today
Source:https://cafeland.vn/tin-tuc/da-nang-cuoi-nam-phai-xong-nut-giao-thong-hon-700-ti-dong-100200.html
5. Local tax authorities to coordinate with the police department to monitor real estate transactions to prevent tax loss
Soon, local tax authorities will coordinate with police and notary agencies to monitor real estate transactions to prevent tax loss.
The General Department of Taxation (Ministry of Finance) said that this agency is implementing a program to improve tax management efficiency with business activities and real estate transfer. Thereby preventing fraud and loss of state budget revenue.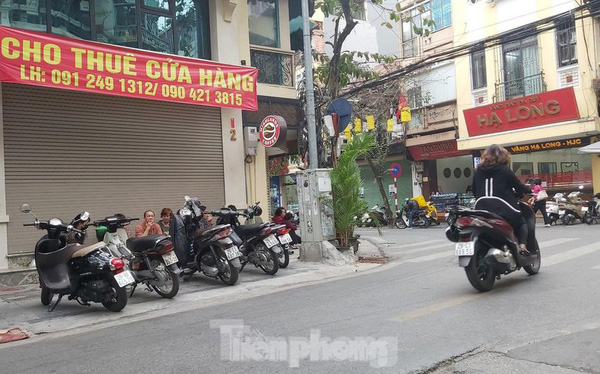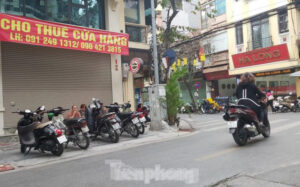 The General Department of Taxation requested the local tax departments to focus on checking tax returns of enterprises and individuals engaged in the real estate business. On that basis, identify high-risk tax cases for inspection, especially for enterprises whose projects have been opened for sale but have not been published on the media.
The Tax Departments must report to the local government to direct the notary office in the locality to monthly provide the tax agency with a list of organizations and individuals that have contracts to buy, sell, rent houses, or lease properties for tax authorities to supervise the implementation of tax declaration and payment.
In addition, from August 1, Circular 40/2021 on tax administration for business households and individuals also adds regulations on supervision and tax declaration for property lessors, including lessors home. Currently, the tax rate for this activity is 10% of the total annual revenue of VND 100 million or more (including 5% VAT and 5% personal income tax).
At CVR we offer our clients the best in sales and leasing in the Central Vietnam marketplace. We have assisted a wide range of customers, from restaurants and boutiques to IT companies and all types of buyers and renters. Thinking about relocating to Da Nang or the surrounding area? We can help!
Source:https://cafebiz.vn/co-quan-thue-phoi-hop-voi-cong-an-cong-chung-giam-sat-mua-ban-bds-20210701094128264.chn
As always, CVR is at your service and happy to provide help anyways we can!
Contact Us today to find the real estate investment in Da Nang which is right for You!