Week 25/2021 – Central Vietnam Real Estate News Summary
In this weekly or sometimes bi-weekly news flash – CVR: Central Vietnam Realty will provide a choice of articles from mainly Vietnamese media sources related to the real estate market in Vietnam.
We will be focusing on issues related to Da Nang and Hoi An, while also looking at national news and their possible impact on Central Vietnam's property market.
You will find a summary, a link to the source as well as CVR's take on the article.
We believe that local knowledge is the key to making the best possible decision and that's what we offer to all our clients.
"CVR: Western Management – Local Knowledge"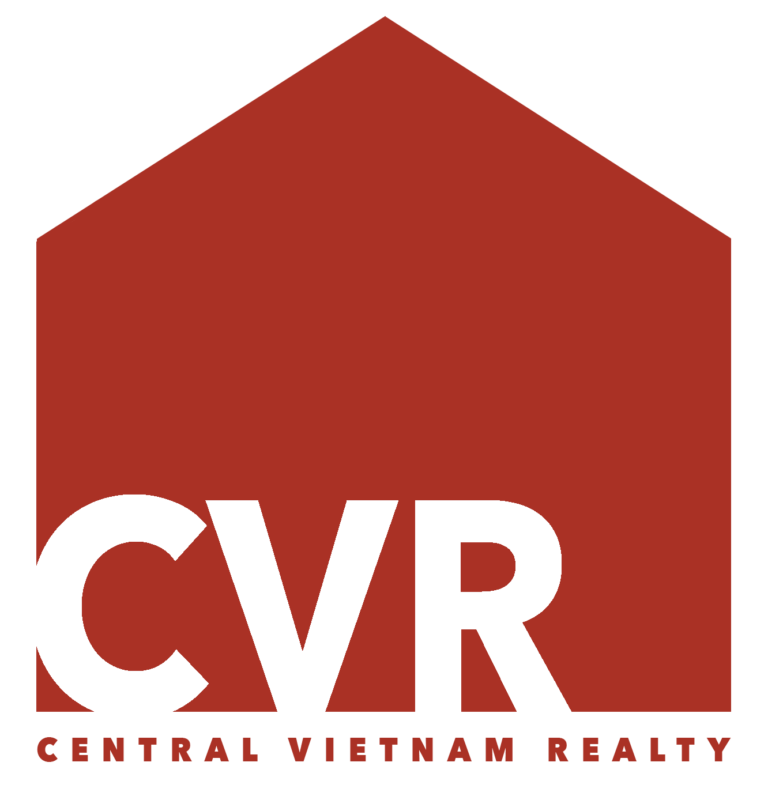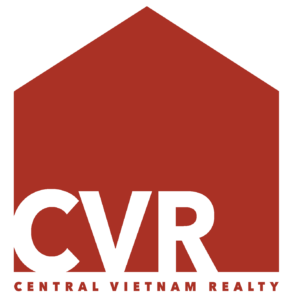 1. Da Nang will submit to the Prime Minister for approval 3 industrial parks of VND 14,000 billion
Leaders of Da Nang City People's Committee said that the city will submit to the Prime Minister for approval of the investment policy and urgently organize the implementation of bidding to select investors after the policy is approved for 3 industrial zones, including Hoa Cam (phase 2), Hoa Nhon and Hoa Ninh.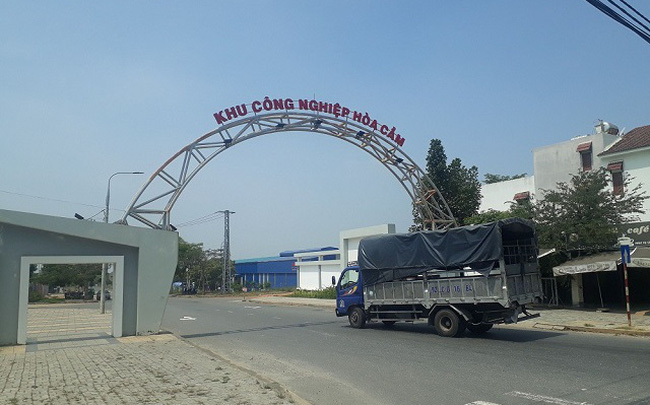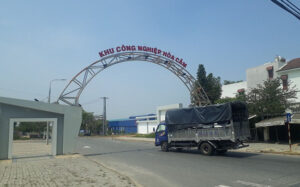 These are 3 industrial zones in the list of key projects attracting investment in the period 2020 – 2025 of Da Nang, with a total area of 880 hectares with an estimated investment of nearly 14,000 billion VND. 
Hoa Ninh Industrial Park (Hoa Vang district) has the largest area and investment capital, reaching 400 hectares and VND 6,083 billion.
Hoa Nhon Industrial Park (Hoa Vang district) has an area of 360 ha, with an investment capital of 5,657 billion VND. 
The smallest is Hoa Cam Industrial Park phase 2 (Cam Le district and Hoa Vang district) with an investment capital of more than VND 2,233 billion, an area of 120 hectares.
According to the plan, all three industrial zones will be completed in 2023.
In the background of Vietnam's many trade agreements that benefit manufacturing and exporting firms, this provides an excellent basis for Da Nang to establish a stronger industry.
As Da Nang continues to develop into a major economic center and international destination, CVR can help you find suitable real estate that fits your specific needs whether it's for a business or new home. Interested in learning about opportunities in Central Vietnam? Contact the CVR team today!

Source:https://cafef.vn/da-nang-se-trinh-thu-tuong-duyet-3-khu-cong-nghiep-14000-ty-dong-2021062410225196.chn
2. Real estate market trends in the second half of 2021
5 notable trends in industrial, residential, office and resort real estate in the second half of this year are:
Industrial real estate

holds the position of one of the markets with the best development prospects. The market is expected to continue to receive more new demands in the future, especially in promising economic areas. The growth momentum of industrial real estate still benefits from M&A deals and new supply
2.The office sector continued to record strong demand, mostly for high-quality offices, from domestic and international businesses. Grade A office rents in Hanoi and Ho Chi Minh City both depend on the future supply of the market rather than the issue related to Covid-19.
The residential real estate sector has a focus on branded residences, especially since Vietnam is one of the best growth markets in the world in this category. It is expected that the markets of Hanoi and Ho Chi Minh City will also welcome these projects.
With resort real estate, the market recorded certain positive signals. Investors have more carefully selected reputable operators for high-end resort projects rather than just speculating on condotel projects as before.
In addition, the real estate market in the neighboring provinces of Hanoi including Thai Nguyen, Hung Yen and Bac Ninh will also gradually become more attractive. The reason is the location near Hanoi as well as the great investment and tourism demand and the strong development of local industrial activities.


CVR is here to help you understand the trends of the market so you can make the best investment decisions. Our experience, highly regarded reputation and strong legal knowledge keep us at the forefront of the real estate industry. Interested in learning more about opportunities in Central Vietnam? Contact the CVR team today!

Source:https://vnexpress.net/cac-xu-huong-cua-thi-truong-bat-dong-san-nua-cuoi-2021-4297547.html
3. A series of new resort projects bloom in Quy Nhon (Binh Dinh)
Only in the first half of 2021, Quy Nhon (Binh Dinh) witnessed the bloom of a series of new resort projects.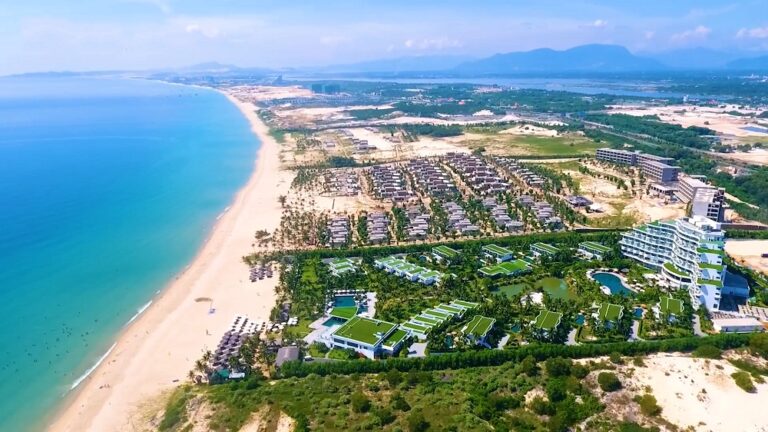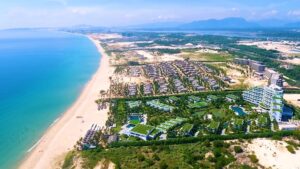 Also in the first quarter of 2021, Quy Nhon welcomed a new project, I-Tower Quy Nhon.
In May 2021, Danh Khoi Group officially launched Takashi Ocean Suite Ky Co.
Also in the second quarter of 2021, Quy Nhon welcomes a new resort project, Casa Marina Premium Quy Nhon of BCG Land.
A project that other resorts are marketed Quy Nhon in the context of the epidemic is the Grand Center Quy Nhon by JSC Entertainment Services Hung Thinh Quy Nhon (unit members of the Group of Hung Thinh) as an investor.
There are many factors for investors to invest money in this market. 
Firstly, Binh Dinh has a beautiful natural landscape, famous for many scenic spots such as Eo Gio, Ky Co, Cu Lao Xanh, ancient Cham towers, Queen beach, Ong Nui Pagoda. 
Secondly, Binh Dinh's traffic system is developing well with many key traffic routes being completed such as National Highway 19, connecting the Central Highlands provinces and Quy Nhon port, intersecting with National Highway 1, other highways such as Da Nang and Da Nang. Nang – Quang Ngai, Nha Trang – Phan Thiet, Binh Dinh – Nha Trang, Phu Cat airport opening international routes… 
Lastly, many real estate giants are massively pouring capital into Binh Dinh such as BCG Land, FLC Group, Hung Thinh, … with large-scale projects, contributing to improving the quality of accommodation services here and making an important contribution to changing the apperance of this area.
Interested in learning about investing in Central Vietnam? With a decade of experience, we're your number one resource for residential and commercial real estate opportunities in and around Da Nang. Contact the CVR team today
Source:https://batdongsan.com.vn/tin-thi-truong/loat-du-an-nghi-duong-moi-no-ro-tai-quy-nhon-binh-dinh-ar107066
4. Da Nang on course to become startup hub in Central Viet Nam and Central Highlands
The Da Nang People's Committee has decided to establish the Innovative Startup Support Centre on the basis of upgrading the Da Nang Scientific and Technological Information Centre under the Department of Science and Technology. This marks an important milestone in a journey to build Da Nang into a national innovative startup support hub in the Central Viet Nam and Central Highlands regions. Over recent years, the national and municipal governments have issued many new policies on developing innovative startups.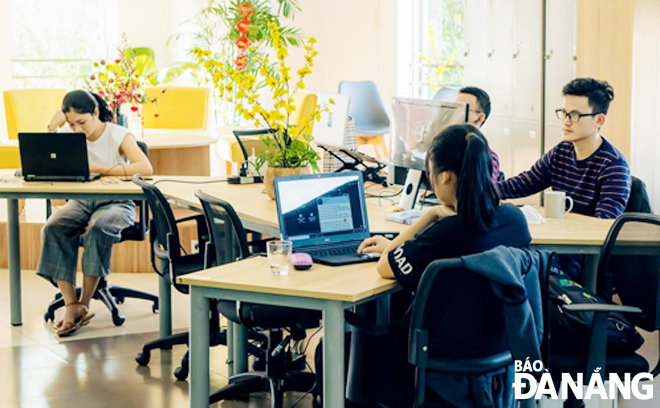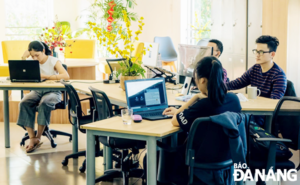 Currently, the city has 6 incubators with creative spaces, co-working spaces, startup clubs, investment funds… In order for the elements of the ecosystem to work effectively, the city needs a focal point for development. deploying activities to support, cooperate, connect and expand the entire network of startups khởi
The establishment of the Innovation Startup Support Center in Da Nang is an important and necessary step to create a focal point for consulting, supporting, connecting start-up networks, and cooperating with localities and organizations. …, thereby developing the city's innovative startup ecosystem and participating in a national and international connection network. The Center will carry out communication and capacity-building activities for organizations and individuals wishing for start-up innovation; support legal procedures, market development, access to capital for startups. Organizing and participating in startup events, demonstrations and technology transfer, the introduction of startup products; cooperating with scientists, investors, start-up support organizations… to deploy programs to develop the innovative startup ecosystem
This development strategy of Da Nang will increase the need to find offices, especially co-working spaces for startup companies. As the co-founder of the Heppi project shared: "The advantage of a startup working in a co-working space is having the opportunity to meet like-minded people, exchange and expand networks. Not only exchanging professional issues, but we also share management experience and learn from each other.
Our expert knowledge of both the property market and business environment ensures our clients are provided the best advice throughout the process. In today's constantly changing market, buyers face an array of complex challenges and new opportunities. We can help!
Source:https://baodanang.vn/khcn/202106/huong-toi-vi-the-trung-tam-khoi-nghiep-mien-trung-tay-nguyen-3883427/
5. Renters' plight post-COVID
Apartments with an area of ​​75m2 in some districts relatively far from the center of Ho Chi Minh City are currently priced at only 9-10 million VND/month, down from 12-13 million VND/month in the past. This price will not recover overnight as expected of apartment owners when the Covid-19 epidemic is still unpredictable.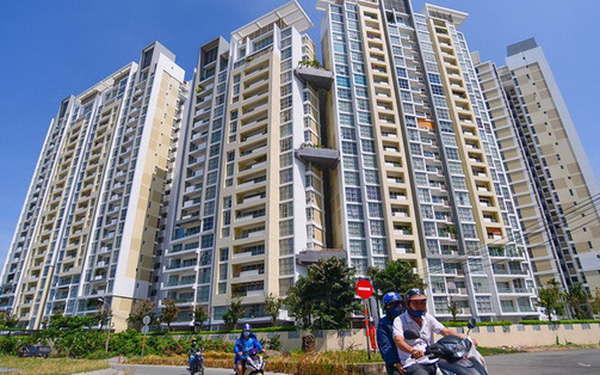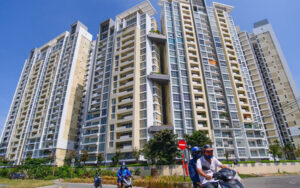 With the type of apartments for rent besides Covid-19 affecting tenants and rental prices, the proposals related to taxation also make many investors in this segment "depressed". Recently, the Ho Chi Minh City Real Estate Association also proposed and said that a few months ago, District 11, Ho Chi Minh City implemented a pilot tax on rental housing, which had an impact on the rental housing market, especially in the context of the 4th outbreak of the Covid-19 pandemic, causing many landlords to suffer due to the return of premises and return of rental houses.
When the pandemic hit, the market slowed down and the demand dropped suddenly, causing the number of apartments in a state of waiting for tenants to rapidly increase. The force of investors (about 30% participating in the apartment market for the purpose of renting) is also miserable because the rental capacity and rent prices have all decreased.
The rental is being affected badly by the pandemic and the proposed policy of the government, not only in HCM city but throughout the country. To resolve the difficulty, the government should slow down the application of the tax and hope for the pandemic to end soon and international travel back to normal.
With the current market situation, finding a great realtor is key to finding the right investment opportunity. All of these points are strong signs of the growth of the real estate market in Vietnam and give a good outlook for capital appreciation for investments in the long run.  Interested in investing in Vietnam?  Contact the CVR team for more details on available properties today!
Source:https://cafebiz.vn/noi-buon-cua-nguoi-co-can-ho-cho-thue-20210623144005882.chn
As always, CVR is at your service and happy to provide help anyways we can!
Contact Us today to find the real estate investment in Da Nang which is right for You!