Week 24/2023 – Central Vietnam Real Estate News Summary

In this weekly or sometimes bi-weekly news flash – CVR: Central Vietnam Realty will provide a choice of articles from mainly Vietnamese media sources related to the real estate market in Vietnam.
We will be focusing on issues related to Da Nang and Hoi An, while also looking at national news and their possible impact on Central Vietnam's property market.
You will find a summary, a link to the source as well as CVR's take on the article.

We believe that local knowledge is the key to making the best possible decision and that's what we offer to all our clients.

"CVR: Western Management – Local Knowledge"
1. Da Nang Tourism has impressive growth in both revenue and international arrivals
With a clear strategy, favorable conditions for tourism development, and rich and attractive activities and events, Da Nang will attract a large number of tourists back in the first half of 2023, especially international visitors.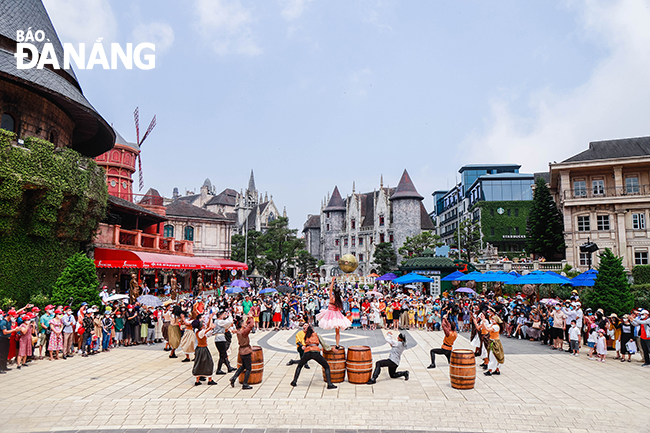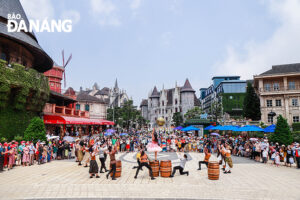 Currently, many old international routes have been resumed, and a number of new international routes have been deployed. The gradual recovery of aviation activities helps Da Nang's tourism industry to diversify markets and attract more and more tourists to the city.
Specifically, in May 2023, the revenue from accommodation and catering services was estimated at VND 2,043 billion, up 56.3% compared to the same month in 2022.
Generally, in the first 5 months of 2023, the total number of visitors served by accommodation establishments was estimated at 2,826 thousand arrivals, 3.1 times higher than the same period last year.
Source:dulich.laodong.vn
2. 5 risks when buying a condo you should know to avoid.
Buying an apartment can be risky, so buyers and investors need to master it so as not to affect their legitimate interests.
The project is open for sale even though it is not eligible
 
This risk mainly comes from the fact that the buyer does not understand the regulations, has not carefully checked the documents but hastily paid the money.
Although the law requires the project to meet all the conditions prescribed by law to be allowed to do business, in fact, many investors for profit should just do it. Sometimes the project does not have a land use right certificate for the whole project, the application has not been approved but has been opened for sale.
Mainly for houses to be formed in the future, when wanting to open for sale, the investor must finish building the foundation. Many people need to learn about this regulation leading to risk.
For projects to be formed in the future, especially complexes and apartment buildings, in addition to having the legal documents mentioned in Article 55 of the Law on Real Estate Business, they must complete the construction in the field. foundation, reaching about 20% of the building's construction progress. In addition, the Department of Construction stipulates that in order for a housing project to be formed in the future to be eligible for business, it must be accepted by the Department of Foundation and published on the official website of the Department of Construction. After satisfying the statutory conditions, the future housing project will be eligible to open for sale.
Another important condition is that the project must be guaranteed by a large commercial bank in Vietnam. In order that in the event of an incident, the investor cannot continue to build the project but is forced to refund the investor, the bank will refund first. This is a regulation to protect home buyers, so investors need to understand it to ensure their interests.
 
Risks when signing a contract
 
Buying an apartment for the first time, buyers will not be overwhelmed by the number of different contracts. I thought it was enough to buy a house and sign a purchase and sale contract, but when the broker offered it, I knew there were all kinds of contracts such as "Investment cooperation contract", "Business cooperation contract", and "Contribution contract". capital"…
The law clearly states that when buying a house formed in the future, the buyer cannot pay 100% of the house value to the investor. The signed sales contract must show payment in installments according to the construction progress.
That is why investors will circumvent different forms of contracts such as investment cooperation contracts, business cooperation contracts, and capital contribution contracts… Of course, these types of contracts are all incorrect. regulated by the Ministry of Construction, but investors often use it to raise capital illegally.
 
Fire prevention and fighting risk
 
This is a factor that you absolutely need to consider carefully when buying an apartment. Equipment such as whistles, fire alarms, or fire extinguishing systems, and fire extinguishers need to be fully prepared and always in a state of readiness, ready to be used immediately if an incident occurs.
At the same time, the emergency stairs are also an extremely important factor. Preferably made of iron doors, which are always closed but never locked.
Even when there is an incident, the fire cannot spread to the emergency exit and spread to other floors. If the apartment elevator is unusable, you can use the exit exit.
 
Parking dispute
 
Recently, many disputes over parking spaces between apartment buyers and investors or building management have occurred.
To avoid this hassle when moving into a high-rise apartment building, you need to take the time to carefully study the contract and clearly discuss this issue with the investor.
Apartment buyers must be transparent about parking standards before signing the apartment purchase and sale contract. Some points apartment buyers need to pay attention to such as: How many motorbikes and cars can each apartment have? Is parking an add-on included in the price or does it have to be purchased separately/rented for a limited time? If there is a commercial area in the project, will residents share or separate the basement with visitors?
 
Risk of buying floors built without permission
 
For-profit, sometimes the investor will intentionally build more than the number of floors according to the permit granted by the authorities. Usually, this mistake will affect the apartments on the top floor.
Therefore, if you decide to buy the top floor of the apartment complex, you need to find out if the whole building is built over the floor to avoid problems later.
There have been cases when inspectors discovered violations of building over floors, investors had to demolish or let the top floor become a common living area for all residents.
Source:rd.zapps.vn
3. Impact of Declining Interest Rates on the Real Estate Market: Positive Signals for Economic Recovery
Recently, many banks have also started to reduce deposit interest rates to lower lending rates. Besides, from mid-March 2023 until now, the State Bank has lowered the operating interest rate three times in a row, showing that monetary policy is gradually reducing the degree of tightening. Immediately after the meeting of the leaders of banks with the State Bank on the morning of May 25, commercial banks are expected to reduce 0.3 – 0.5% of lending interest rates applied to all old loans. These moves are a good signal for the economy, which is expected to have a positive impact on real estate.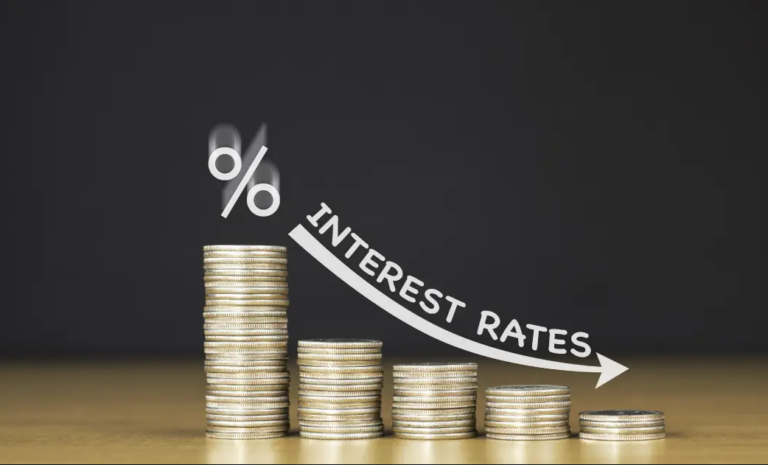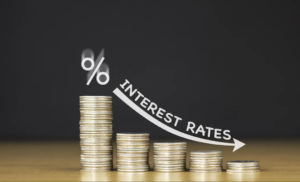 The recent decrease in interest rates is a good sign for the real estate market. This not only helps investors who are holding real estate to reduce financial pressure but also those who want to buy a house can consider the money.
At the end of 2022, the deposit interest rates at many banks reached a high level, so people began to switch to saving idle money in banks after a long time pouring into real estate, causing the real estate market to lose liquidity.
If investors' confidence in the market has not been restored, this source of money may still remain in the banking system; and if the deposit interest rate falls below 10% by the end of this year, this idle money may return, helping the market recover.
Source:cafef.vn
4. Industrial real estate adapts to the global minimum tax
The industrial property developer's strategy to adapt to the global minimum tax policy is to invest in improving the industrial park's infrastructure, providing many utilities, meeting diverse needs and effectively supporting the local community. Investors…
Tax incentives are no longer a strength to attract investment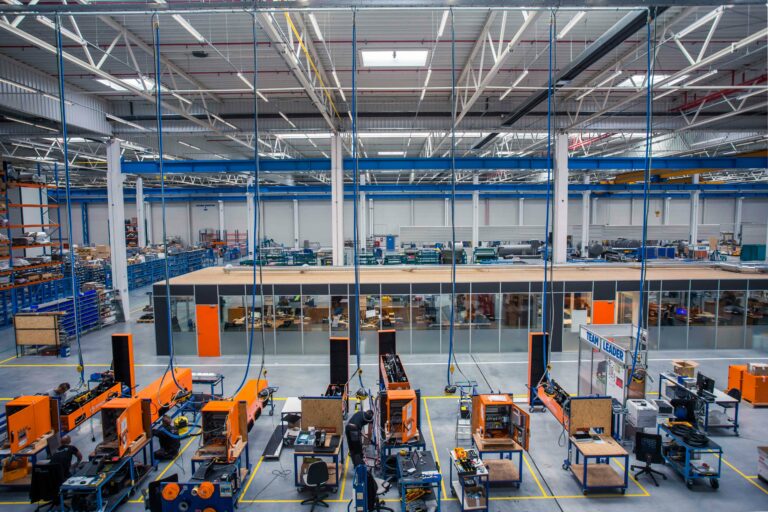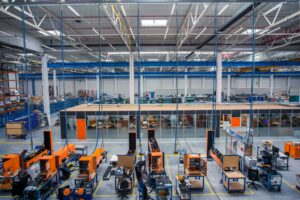 When the global minimum tax is applied, competition to attract foreign investment will depend on the quality and service provided, as the main factors to attract investment from Vietnam are tax and labor incentives. Cheap prices are fading
Industrial real estate will be significantly affected by the global minimum tax policy because in the past, this field attracted investment mainly thanks to tax incentives and cheap labor.
The global minimum tax is an agreement that the G7 countries reached in June 2021 to combat the fact that multinational corporations "dodge" taxes by relocating profits to other tax havens or doing business. transnational digital business without a physical presence. The minimum applicable is 15%, for multinational enterprises with total consolidated revenue of 750 million euros (equivalent to 800 million USD) or more in 2 years of the last 4 consecutive years. It is expected that this tax policy will be applied in 2024.
Long-term direction
In order to strongly attract capital flows, industrial real estate developers need to invest and further improve the quality of industrial park infrastructure in a synchronous and modern direction, providing the most utilities for investors.
This is also a long-term direction because tax incentives are just one of the factors for investors to consider making investment decisions. In fact, they always prioritize choosing a safe and stable destination to ensure the project is deployed smoothly, preserve capital, and increase profits.
Source:baodautu.vn
5. Navigating Vietnam's Real Estate Market: Insights and Patience for Investors
The article discusses the state of the real estate market in Vietnam and advises caution and patience for investors. Economist Dinh The Hien shared this information at a seminar titled "Resolving Legal Constraints for Real Estate: From Policies to Practice" in Ho Chi Minh City.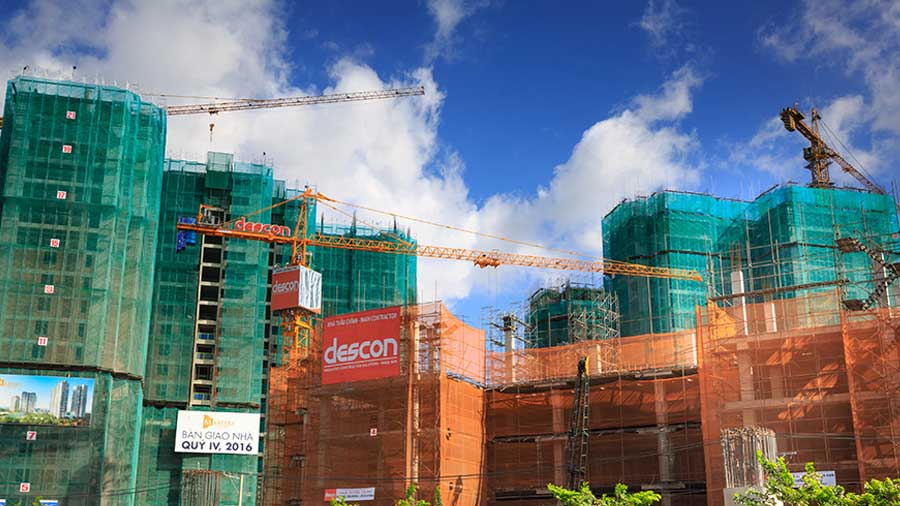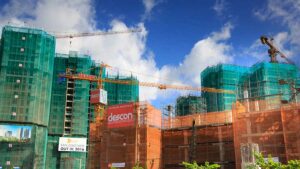 Trang Bui, CEO of Cushman & Wakefield Vietnam, comments on the current market sentiment, noting slow liquidity. Land transactions in Ho Chi Minh City decreased by 76% in the first quarter, while apartment transactions increased by 32%. However, almost no new projects were released for sale in Hanoi during the same period.
Trang emphasizes that focusing solely on residential real estate does not provide a comprehensive view of the market. Other segments like commercial real estate, office spaces, and industrial properties remain active due to high demand, with occupancy rates reaching up to 90%.
Trang predicts that the residential market will remain subdued in the second quarter. While the government is making efforts to overcome challenges and restore the market, investors need time to observe and assess the situation.
Source:cafeland.vn
6.Da Nang is about to auction 2 land plots of nearly 30,000 square meters in Hoa Xuan
Two land plots in Hoa Xuan ward (Cam Le district, Da Nang) were auctioned to build a nursing home and an international inter-school.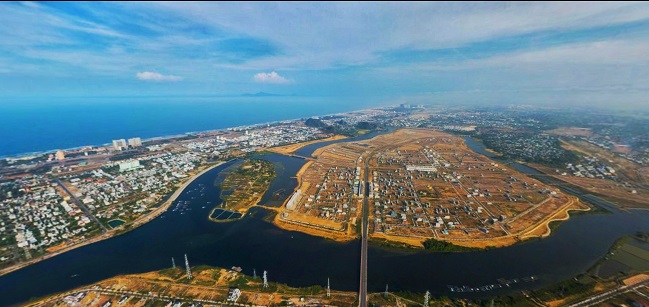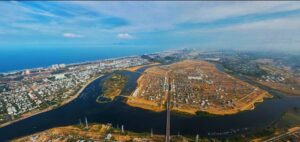 Da Nang City Land Fund Development Center has just announced the selection of an asset auction organization for two land plots in the Hoa Xuan ward.
Both land plots are auctioned in the form of annual rental payments. The current status of 2 land plots has been cleared, there are no assets on the land.
Specifically, the land area marked A2-8 in the expanded E2 Zone (phase 1) has 3 fronts of Tran Nam Trung, Tran Quoc Thao, and Liem Lac 5 streets; with a total area of 10,964 square meters.
The second area is the land area marked A2-15 in the expanded E2 Zone (phase 1) with 4 facades, located on Tran Nam Trung and Luong Khac Ninh streets, 10.5m and 7.5m planned roads; the total area is 18,698m2.
Source:vietnamnet.vn
As always, CVR is at your service and happy to provide help anyways we can!

 

Contact Us today to find the real estate investment in Da Nang which is right for You