Week 24/2021 – Central Vietnam Real Estate News Summary
In this weekly or sometimes bi-weekly news flash – CVR: Central Vietnam Realty will provide a choice of articles from mainly Vietnamese media sources related to the real estate market in Vietnam.
We will be focusing on issues related to Da Nang and Hoi An, while also looking at national news and their possible impact on Central Vietnam's property market.
You will find a summary, a link to the source as well as CVR's take on the article.
We believe that local knowledge is the key to making the best possible decision and that's what we offer to all our clients.
"CVR: Western Management – Local Knowledge"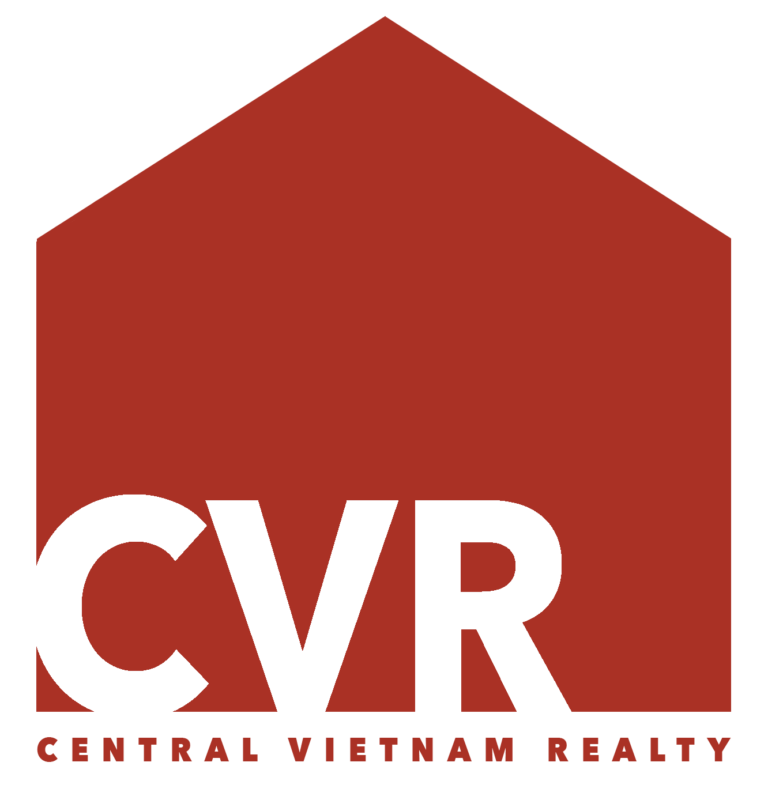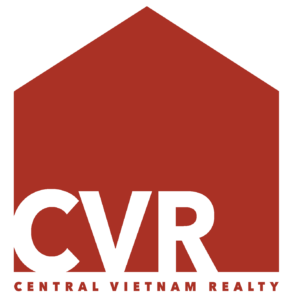 1. Applying tax on abundant villas to eliminate speculation
In order to "eliminate" abandoned villas in particular and real estate speculation in general, experts believe that increasing housing tax is the most effective solution.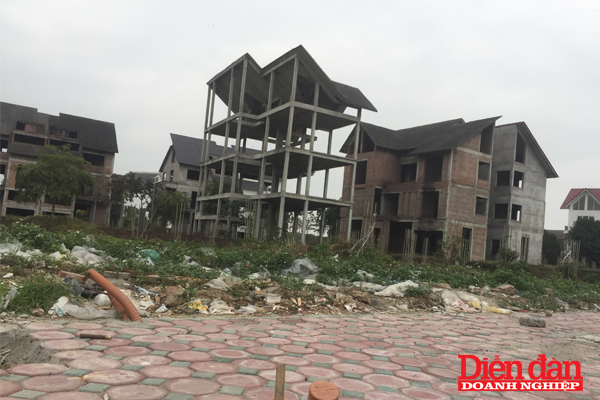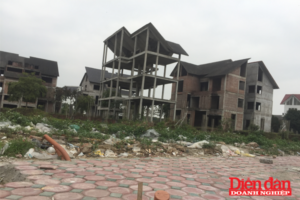 Hanoi City has just proposed to the Ministry of Finance to implement a plan to tax or penalize owners of abandoned and unused houses.
As for taxing or penalizing owners of abandoned houses and villas, Mr. Le Hoang Chau – Chairman of Ho Chi Minh City Real Estate Association said that the use of tax policy to curb speculation and waste of property Real estate is a necessity. However, such policies must have a roadmap and time for investors, including secondary investors, to prepare and adapt.
Applying this high tax policy for abundant houses meaning the more unused the property is, the higher the tax rate. Thus, no one dares to speculate, people with houses are forced to live in or rent them out.
With invaluable local and regional market knowledge, an extensive professional network, and an up-to-date database of properties for sale, our team of experts will guide you through every step of the homebuying process. Whether you are interested in an apartment, condo, or single-family home, the CVR team will help you find a property that works for you. Contact our sales team today!
Source:https://cafebiz.vn/danh-thue-biet-thu-bo-hoang-triet-tieu-dau-co-tranh-lang-phi-tai-nguyen-dat-20210603092250477.chn
2. Real estate market through Covid-19 period in Batdongsan.com.vn's Q2 2021 Report
After peaking in March 2021, interest in the real estate market has shown signs of decline.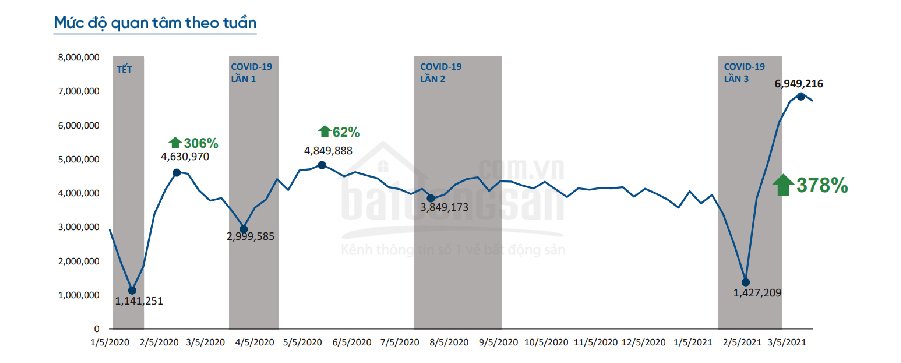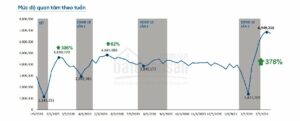 Demand for real estate decreased in most localities, in which, the highest level of interest fell in Hai Phong (34%), Bac Ninh (29%), Da Nang (21%).
The epidemic is like a shock that makes the real estate market go quieter. Despite having gone through many previous epidemics and having experience in adapting, the real estate market still cannot avoid the negative impact of the 4th wave of Covid-19 with multiple sources of transmission and multi-variants.
The complicated developments of Covid-19 have disrupted real estate business activities, some projects that had previously planned to sell out and run promotional campaigns had to be postponed until the epidemic was under control. Many brokers switch to temporary "hibernation" mode because customers are afraid to interact and learn about real estate during the quarantine period.
This period is definitely difficult but also an opportunity for real estate businesses to challenge their ability to adapt and utilize technology to operate effectively.
Previously, in the Report of the first quarter of 2021, Batdongsan.com.vn said that when the epidemic broke out, the demand for housing often tended to decrease sharply, even reaching the bottom, but as soon as the situation is under control, the market was recovered.
CVR is here to help you understand the trends of the market so you can make the best investment decisions. Our experience, highly regarded reputation and strong legal knowledge keep us at the forefront of the real estate industry. Interested in learning more about opportunities in Central Vietnam? Contact the CVR team today!
Source:https://batdongsan.com.vn/tin-thi-truong/thi-truong-bds-qua-cac-ky-covid-19-trong-bao-cao-quy-2-2021-cua-batdongsan-com-vn-ar107007
3. Co-working space companies in the race to find new opportunities during the epidemic
Co-working space businesses are launching many services to adapt to the epidemic, even scaling up to be ready to accelerate after Covid-19.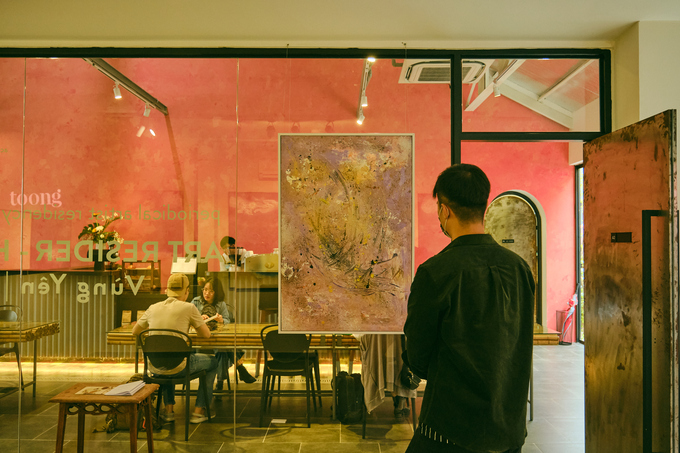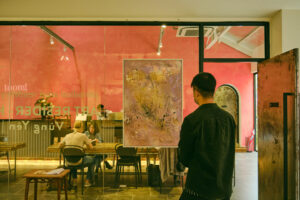 While traditional offices are empty because of the work-from-home or rotating policies of many companies, the co-working industry has been busy launching many new services to adapt to the epidemic to maintain the number of visitors and earn more revenues…
According to Savills Vietnam, the preference for flexible spaces will continue to drive the growth of the shared office segment. According to this unit, co-working and traditional offices are not too directly in competition with each other. Because, the main customers of co-working are usually startups, newly established companies, and freelancers.
Our expert knowledge of both the property market and business environment ensures our clients are provided the best advice throughout the process. In today's constantly changing market, buyers face an array of complex challenges and new opportunities. We can help!
Source: https://vnexpress.net/van-phong-chia-se-dua-tim-co-hoi-mua-dich-4294109.html
4. Experts forecast the real estate market at the end of the year
According to the expert, this Covid-19 pandemic has had profound impacts, seriously affecting the real estate market. The most seriously affected is still the resort real estate segment.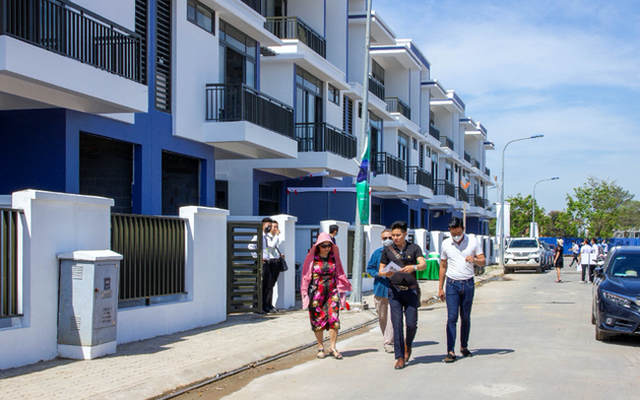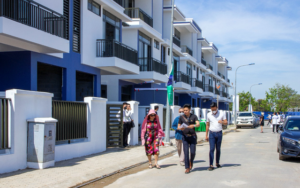 Regarding the economic background, due to the outbreak of the fourth Covid-19 epidemic, the GDP growth rate in the first 6 months of 2021 is about 5.8% – 1.39 percentage points lower than the target. 6 months growth according to the updated scenario in Q1 2021.
About buying demand: During the time of implementing social distancing, real estate businesses promote sales through online channels and show that there is still a need to buy houses, especially for cities with rapid urbanization. as fast as the City. HCM.
Industrial real estate is still an exciting segment when the supply of industrial land is not much. Real estate continues to be the investment channel chosen by many people. New supply is likely to increase compared to the previous quarter
The State Bank is likely to still strictly control credit for the real estate sector in order to avoid using capital from production and consumption loans to flow into real estate investment and business.
This is useful information for investors to update information and have a plan for investing in real estate in the next 6 months.
With the current market situation, finding a great realtor is key to finding the right investment opportunity. All of these points are strong signs of the growth of the real estate market in Vietnam and give a good outlook for capital appreciation for investments in the long run.  Interested in investing in Vietnam?  Contact the CVR team for more details on available properties today!
Source:https://cafef.vn/chuyen-gia-du-bao-bat-ngo-ve-thi-truong-bat-dong-san-6-thang-cuoi-nam-20210616120916112.chn
5. Vietnam to tighten the sale of off-plan property policies
Deputy Minister of Construction Nguyen Van Sinh recently signed a document to send to localities on the implementation of regulations on transactions of off-plan real estate.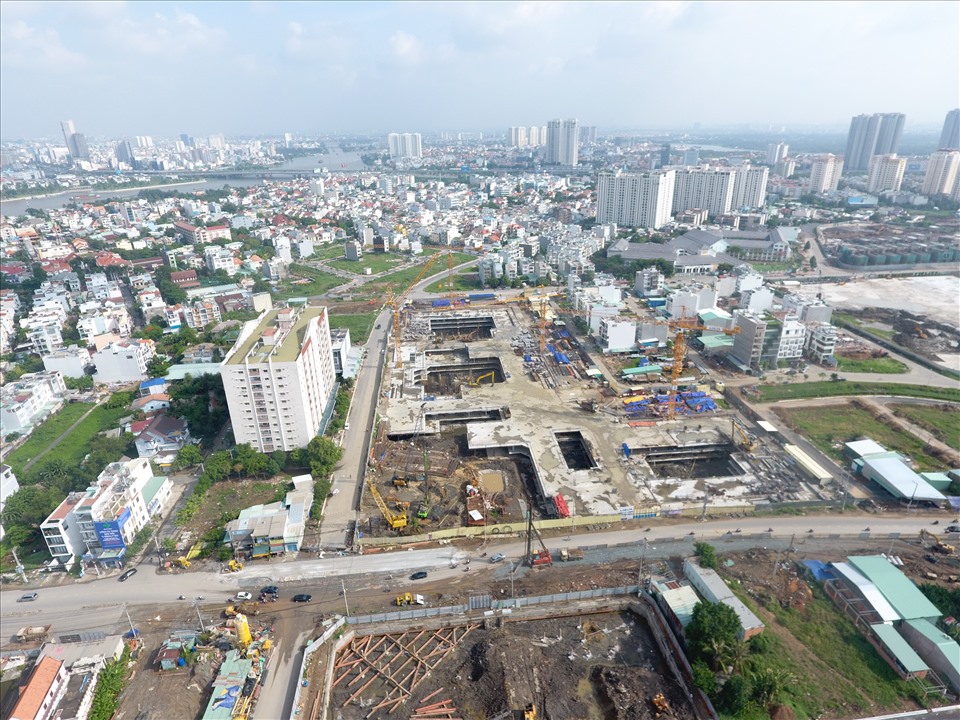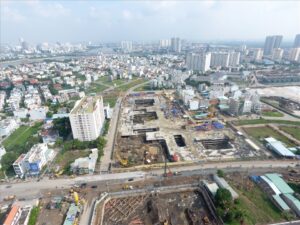 According to this document, the People's Committees of the provinces and cities are responsible for inspecting, reviewing, and strictly implementing the provisions of the Law on Housing, the Law on Real Estate Business.
Some matters need to be checked, including: Conditions when putting off-plan properties for sale; The mortgage, mortgage conditions; The bank guarantee, payment in the sale and lease of real estate,…
According to law, only when the foundation is completed and approved by the authority, can the developer sell the off-plan properties. While waiting for the construction permit, completing the foundation, and taking over, many developers have come up with options such as "selling for early birds". Transactions when not protected by law will entail many risks for customers.
This shows the government's effort to protect real estate buyers and also improve the transparency of the real estate market. 
Interested in learning about investing in Central Vietnam? With a decade of experience, we're your number one resource for residential and commercial real estate opportunities in and around Da Nang. Contact the CVR team today
Source:https://batdongsan.com.vn/chinh-sach-quan-ly/siet-chat-viec-ban-nha-o-hinh-thanh-trong-tuong-lai-ar107019
As always, CVR is at your service and happy to provide help anyways we can!
Contact Us today to find the real estate investment in Da Nang which is right for You!