Week 23/2021 – Central Vietnam Real Estate News Summary
In this weekly or sometimes bi-weekly news flash – CVR: Central Vietnam Realty will provide a choice of articles from mainly Vietnamese media sources related to the real estate market in Vietnam.
We will be focusing on issues related to Da Nang and Hoi An, while also looking at national news and their possible impact on Central Vietnam's property market.
You will find a summary, a link to the source as well as CVR's take on the article.
We believe that local knowledge is the key to making the best possible decision and that's what we offer to all our clients.
"CVR: Western Management – Local Knowledge"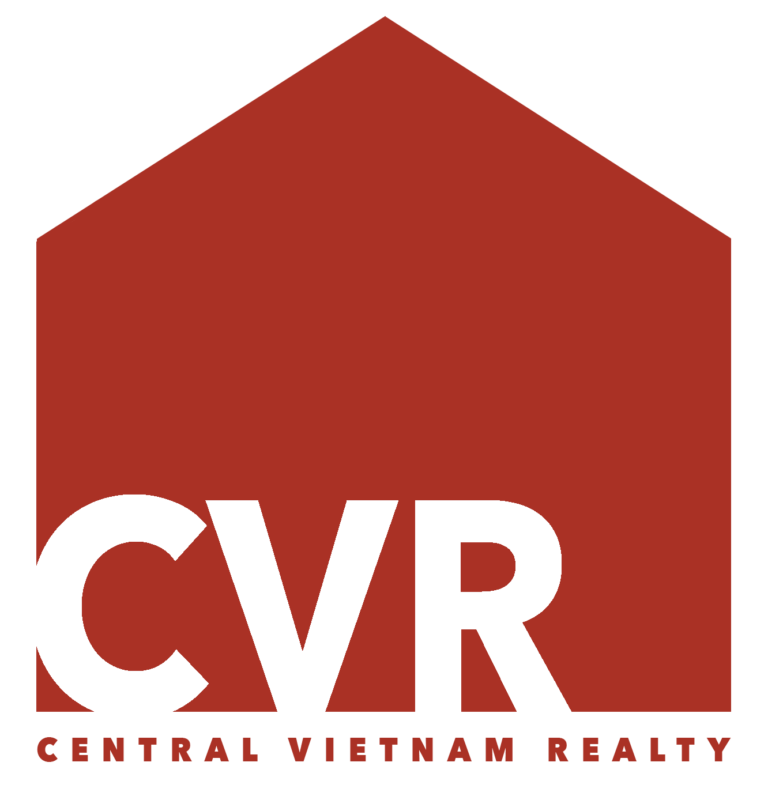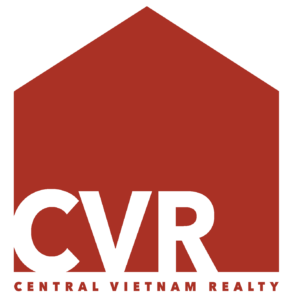 1. Request to publicize information on upcoming housing projects
The Ministry of Construction requires provinces and cities to publicize information on real estate and houses built according to progress to serve the administrative procedure "Notice that houses formed in the future are eligible for sale, lease-purchase" on the National Public Service Portal.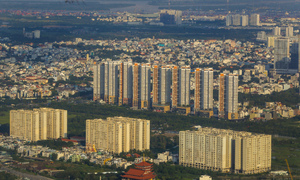 Accordingly, localities direct functional agencies to inspect and review regulations on order, procedures, and conditions for future housing transactions in the area. In which, the Ministry of Construction noted such contents as conditions when putting real estate in the future into business, procedures for announcing that the project is eligible for purchase, sale, and lease; the performance of guarantee, payment, mortgage…
Real estate to be formed in the future (construction according to schedule) is a work in the process of construction, which has not been accepted and put into use. Therefore, the legality of the project is one of the important considerations when customers buy houses in the future.
According to the Law on Real Estate Business 2014, a project is only allowed to be put into business when it has approved land use right documents, project documents, and construction drawing design. If an apartment building or mixed-use building is formed in the future, there must be a record of acceptance and completion of the foundation.
Interested in learning about investing in Central Vietnam? With a decade of experience, we're your number one resource for residential and commercial real estate opportunities in and around Da Nang. Contact the CVR team today
Source:https://vnexpress.net/yeu-cau-cong-khai-du-an-nha-o-hinh-thanh-trong-tuong-lai-4291222.html
2. Buyers are finding it more difficult as prices rise.
Mr. Le Hoang Chau, Chairman of the Ho Chi Minh City Real Estate Association (HoREA), calculated that the price of a 2-bedroom mid-range apartment is about VND 2.5 billion (VND 35 million / m2), 20 times higher than income. the average capacity of households and individuals to conserve is 8-12 million VND/month, equivalent to 100 million VND/year. Meanwhile, affordable apartments under 2 Billion VND (25 – 30 Million VND / m2) and social apartments have almost disappeared in  Ho Chi Minh City for the past 2 years.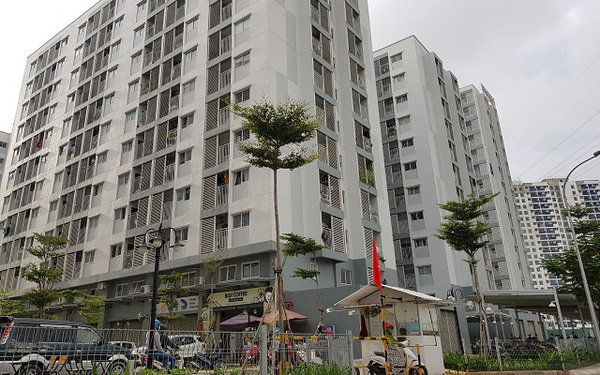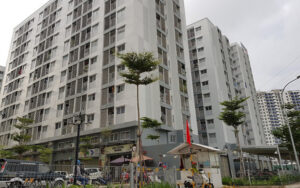 House prices have surpassed the affordability of young people, individuals, and middle-income households. But that hasn't stopped. House prices continue to increase, the trend is increasing steadily month by month. The Ministry of Construction noted that in the first quarter of this year, apartment prices in Hanoi and Ho Chi Minh City increased by an average of 5-10% compared to the previous quarter. Some projects also have higher than average prices.
For affordable apartments, the Ministry noted that the price of about 20 million VND/m2 has now increased to about 25 million VND/m2, which is an increase of 25%. The market is mainly mid-end apartments priced at 30-40 million VND/m2 in Hanoi, while Ho Chi Minh City is higher, about 35-45 million VND/m2.
The real need for affordable social houses requires actions from the government and authority.
The authorities should have policies to support businesses to make administrative procedures faster. Businesses must also take advantage of the support of state agencies to create products that are beneficial and true to the real needs of the people.
The Prime Minister requested the Ministry of Construction to regulate by state management, by tax mechanism, to avoid the situation that capital flows only flow into high-class apartments, villas, buy to leave it unused while leaving the affordable social house situation unsolved.
Not everybody wins the game of land investment. It would be better to do investment with well-inform projects which have adequate paperwork and choose those which had the pink book issued. A stronger and more transparent market means more opportunities! Considering investing in a new construction development project in Central Vietnam? Contact the CVR team for more information on current and upcoming opportunities.
Source:https://cafebiz.vn/gia-can-ho-tiep-tuc-tang-nguoi-dan-kho-mua-nha-20210604085939658.chn
3. Experiences of negotiating the price when buying land.
1/ Survey of housing prices in the area: There are many information channels for you to consult prices such as news media, real estate websites, or people in that area. You should also find out the prices of different types of real estate such as land with large street frontage, land in alleys… to easily compare and negotiate when exchanging with sellers.

 

2/ Capture seller psychology: The price you negotiate depends in part on the reason for the sale. If the seller needs to sell quickly for any reason such as needing money or going bankrupt, the advantage belongs to the buyer. On the other hand, identifying selling motives also helps you to reduce the risk of being scammed.
3/ Hide your personal feelings: Buyers should also avoid showing too much emotion during price negotiations.
4/ Choose the time to see the land: Many connoisseurs of real estate buyers often go to see the land on rainy days, at peak hours to accurately assess the level of drainage and see if the land is polluted with noise, the road is blocked.
5/ Point out the minus points of the land: Please assess the condition of the land: access road, living environment, surrounding facilities
6/ Extend payment time
7/ Get the average price
8/ Negotiate the costs of land title transfer: When both parties have agreed on a price or in cases where the buyer is too rigid when negotiating the price, a good experience when buying land for the lowest amount of money is to mention the cost of title transfer. land
These are useful tips for investors who are planning to invest in any type of real estate.
Our expert knowledge of both the property market and business environment ensures our clients are provided the best advice throughout the process. In today's constantly changing market, buyers face an array of complex challenges and new opportunities. We can help!
Source:https://batdongsan.com.vn/loi-khuyen-cho-nguoi-mua/kinh-nghiem-tra-gia-khi-mua-dat-ar106951
4. Restaurants in Da Nang reopened under strict epidemic prevention conditions
After 21 days of no Covid-19 cases in the community, the Da Nang City People's Committee decided to reopen some activities and services from 0:00 on June 9, except spas, karaoke, and bars. Therefore, food services, restaurants… are open to serve customers, and at the same time strictly follow epidemic prevention and control measures.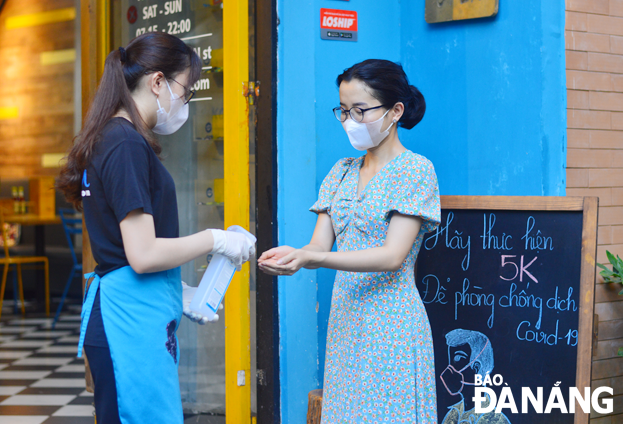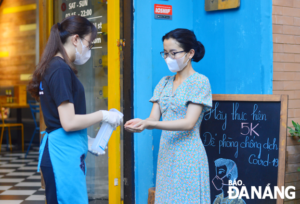 At cafes, customers come quite a lot, although they must comply with the regulation that only serves a maximum of no more than 50% of the seating capacity according to the city's regulations.
On the roads where there are many local restaurants such as: Chuong Duong (Ngu Hanh Son district), Ha Ky Ngo (Son Tra district), Nhu Nguyet (Hai Chau district), Thang Long (Cam Le district),… Business is back to normal but the restaurant is still not as crowded as before
Services such as men's and women's haircuts also reopened after being closed for a long time.
This is good news for Da Nang citizens and also people planning to move to Da Nang.
As Da Nang continues to develop into a major economic center and international destination, CVR can help you find suitable real estate that fits your specific needs whether it's for a business or a new home. Interested in learning about opportunities in Central Vietnam? Contact the CVR team today!
Source:https://baodanang.vn/channel/5404/202106/hang-quan-mo-cua-tro-lai-trong-dieu-kien-phong-dich-nghiem-ngat-3882701/index.htm
5. Home loan interest rates in June 2021
Many banks have recently announced the deployment of loan packages with preferential interest rates to support customers when the 4th epidemic broke out. For example, PVcomBank has implemented a loan package of VND 9,000 billion, applicable to all personal loan needs from buying a house, buying a car, a business loan to a consumer loan to support individual customers to access resources Loans with preferential rates of 5%/year. This is also currently the lowest interest rate in the market.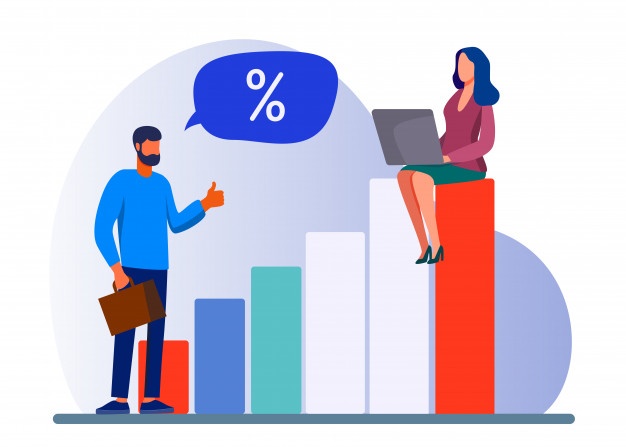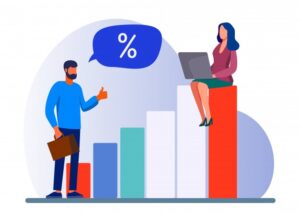 TPBank – the applicable interest rate is from 5.9%/year.
BIDV's lending interest rate is from 6.2%/year in the first 6 months.
VP Bank – flexible terms from only 5.9% year for the first 3 months, 8.1%/year for 6 months or 8.9%/year for the first 24 months.
Thus, in June, the group of banks with the lowest home loan interest rates today include PVcomBank (5%), TPBank, VPBank, OCB (5.99%). At the average threshold, there are: Woori Bank, Agribank, Lienvietpostbank, Vietinbank, Vietcombank. Having the highest home loan interest rates are Eximbank (9%), UOB (8.7%), VIB (8.3%) ), Sacombank (8.5%).
Thus, in the context of the ongoing epidemic, housing prices have not cooled down, causing homebuyers to face difficulties in money sources, banks still have active support actions to give customers the opportunity to buy houses.
Source:https://batdongsan.com.vn/tai-chinh-chung-khoan-bat-dong-san/lai-suat-vay-mua-nha-ngan-hang-nao-thap-nhat-ar103041
As always, CVR is at your service and happy to provide help anyways we can!
Contact Us today to find the real estate investment in Da Nang which is right for You!