Week 22/2021 – Central Vietnam Real Estate News Summary
In this weekly or sometimes bi-weekly news flash – CVR: Central Vietnam Realty will provide a choice of articles from mainly Vietnamese media sources related to the real estate market in Vietnam.
We will be focusing on issues related to Da Nang and Hoi An, while also looking at national news and their possible impact on Central Vietnam's property market.
You will find a summary, a link to the source as well as CVR's take on the article.
We believe that local knowledge is the key to making the best possible decision and that's what we offer to all our clients.
"CVR: Western Management – Local Knowledge"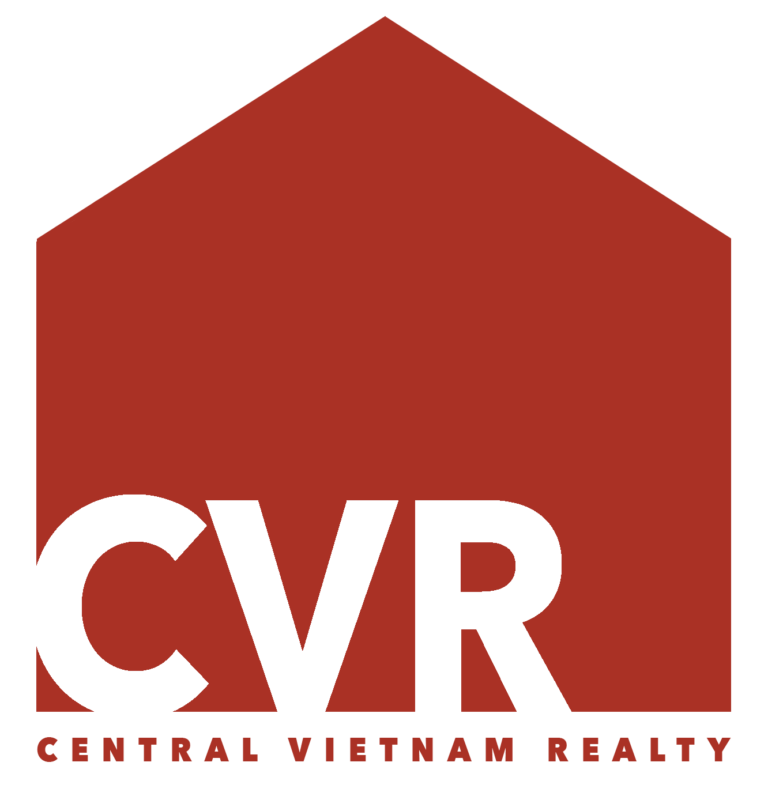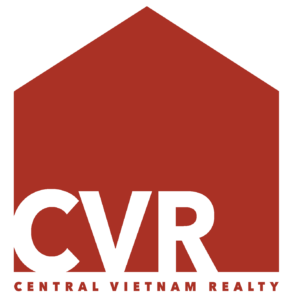 1. Many landlords say no to rent reduction despite the recent COVID outbreak. Why?
Experiencing the 4th outbreak of the Covid-19 epidemic, townhouses for business rental and the market have been heavily affected. Preventive measures such as closing restaurants, cafes, barbershops, beauty salons, and asking people to limit going out of their homes when not necessary… made many businesses unsustainable. and was forced to return the premises.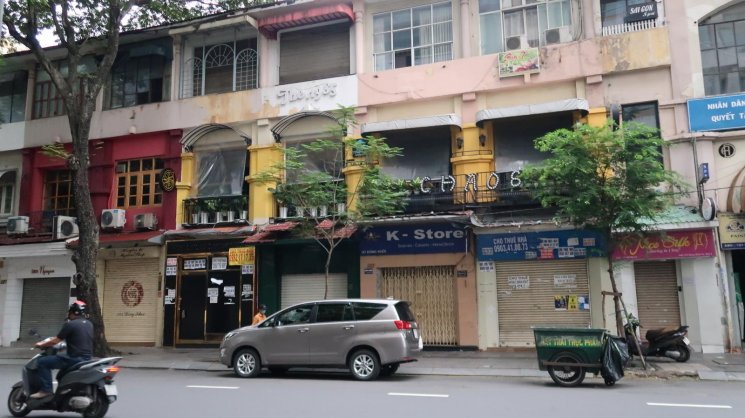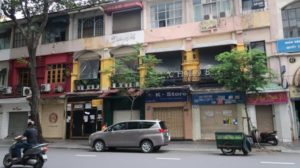 Although many townhouse owners have cut their rents to help other businesses deal with difficulties, there are still a large number of landlords who are determined to keep the price remained. 
According to a homeowner, having tenants based on an outbreak or some other reason to force prices can set a bad precedent. The tenants think that because of the epidemic if the price is not reduced, it will be easy to vacate, so they might try to force an owner to reduce the price by 20-30% or even more. 
One real estate expert said that one of the reasons why the rental market is in trouble due to the epidemic is because rents have continuously increased over the years. The group of landlords who do not agree to reduce rents is often in the rich and super-rich groups when they own a lot of rental space, so they are willing to lose 1-2 units.
It is important because If the homeowner has the mentality of "resolutely not to suffer", commercial real estate will not be damaged. trade will be difficult to revive. Without a discount, without a tenant, the landlord will have to bear a loss because he still has to pay land tax. Therefore, in difficult times, landlords lowering rents is a way to save themselves.
With the current market situation, finding a great realtor is key to finding the right investment opportunity. All of these points are strong signs of the growth of the real estate market in Vietnam and give a good outlook for capital appreciation for investments in the long run.  Interested in investing in Vietnam?  Contact the CVR team for more details on available properties today!
Source:https://batdongsan.com.vn/tin-thi-truong/so-tao-tien-le-ep-gia-nhieu-chu-nha-kien-quyet-khong-giam-gia-cho-thue-ar106902
2. Five factors determining potential resort real estate projects
To invest safely and effectively, investors need to carefully consider the factors to identify potential products to ensure high profits. Convenient location, complete legality, product quality, the reputation of the investor and operator are the basis for a potentially profitable resort real estate project.
Location
 
For resort real estate, in order to be able to exploit it well in the long term, in addition to the factors of service, management, location plays an important role. Therefore, the project location is located adjacent to the sea, just crowded enough for business but also quiet enough for rest, which will ensure the profitable potential for a resort real estate project
Investor's reputation

 
The prestigious investor is the leading factor determining the effectiveness of resort real estate investment projects. A reputable and capable investor is reflected in the following factors: financial potential; project development experience; brand value. The investor's capacity will ensure the commitments with customers in terms of profit-sharing, construction progress, quality, project legality, exploitation, and business capabilities.
Brand of the operation management unit

 
A reputable operating brand will help increase the recognition and value of the project for investors as well as tourists. Normally, visitors will look to reputable hotels and resorts managed by familiar international brands because the quality of their services has been experienced and recognized by world travelers.
Therefore, if the project is operated by an internationally famous brand, it will determine the exploitation ability as well as the long-term profit of the project.
Utilities and product quality

 
The projects are built into a tourism-resort ecosystem complete with a system of hotels, resort villas, golf courses, spas, shops, conference centers, sports, entertainment… always has great attraction for customers and investors. Besides, in order to create competitiveness, resort real estate projects also need to have luxurious and sophisticated architecture, consistent with the philosophy of sustainable development, in harmony with nature and honoring tourism values. local calendar.
Project Legal

 
Legal is a vital principle in resort real estate investment. The legal factor is both a barrier for many projects but helps to remove the big psychological problems of investors in the decision to "put down money". This will become the "trump card" of transparent and clear legal property projects.
Our expert knowledge of both the property market and business environment ensures our clients are provided the best advice throughout the process. In today's constantly changing market, buyers face an array of complex challenges and new opportunities. We can help!
Source:https://vnexpress.net/5-yeu-to-quyet-dinh-du-an-bat-dong-san-nghi-duong-tiem-nang-4286661.html
3. Raw material prices increased sharply, will real estate prices set a new peak?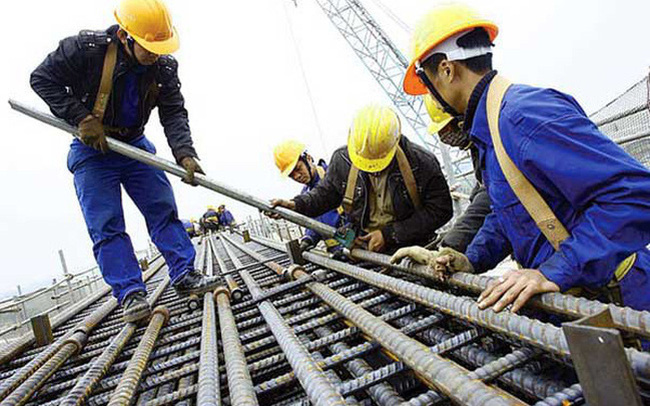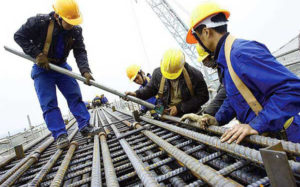 Recorded at the time of May 2021, steel price exceeded 20,000 VND/kg, an increase of 40-50% compared to the end of 2020. Sand reached the threshold of nearly doubled compared to the beginning of 2021. Other construction materials also increased at least 20%.
This increase has had a significant impact on the real estate market.
According to the report of the first quarter of 2021 of the Vietnam Real Estate Brokers Association, the price of apartments may increase from 4% – 6% in the near future, however, with the current situation of increasing construction material prices, the apartments price may increase even 10% – 15%.
Now is an opportunity to own a house/apartment at a reasonable price, for customers with real housing needs, before real estate is pushed to a higher price.
Considering an investment in 2021? Whatever the requirement, we provide our clients the highest standard of service tailored to their specific needs and always stay ahead of the curve. Reach out to us today!
Source:https://m.cafef.vn/gia-nguyen-vat-lieu-tang-manh-lieu-gia-bat-dong-san-co-lap-dinh-moi-20210602160001921.chn
4. How to build a list of potential customers?
These are some useful tips for a real estate agent to build the potential client, improve their service and reputation.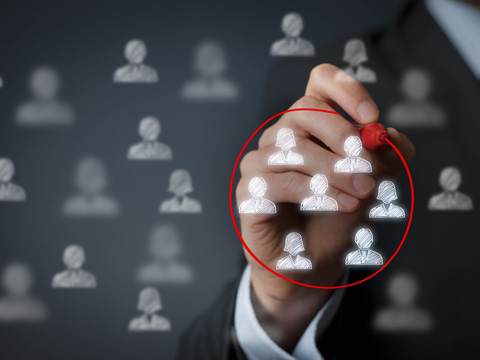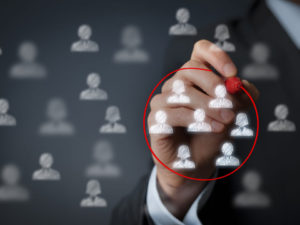 We all know referrals are the best leads, but now is the time to try new techniques for lead generation.
Build partnership: To generate leads, brokers should start networking with businesses and professionals in complementary areas of the industry such as insurance, title, banking, lending, construction, etc. .. Success in real estate is built on the foundation of relationships. So, the more quality relationships there are, the higher the success rate will be.
Use business cards: You can increase your personalization when communicating with customers by making business cards. This will increase professionalism in your work and increase your chances of generating leads. You simply track calls or emails and make a list on that database.
Advertisement: Some effective channels for advertising can be mentioned as Facebook, Twitter, Google, etc. In addition, you can also choose real estate websites to carry out advertising campaigns.
Build your own website: Building a website of your own is a way to elevate your brand. Today, there are thousands, even millions of people working as a broker. Therefore, you need to make a difference, otherwise, it will be difficult for you to build a potential customer base for yourself.
Develop a niche market: As a real estate broker, you have many options for selling. However, if you don't focus on a certain segment, it will be difficult to succeed
Lead generation on LinkedIn: On LinkedIn, users can easily see the professionalism in building their personal brand
Organization of events: Organizing events will be an effective way to connect and expand relationships with the market and the community.
Our expert knowledge of both the property market and business environment ensures our clients are provided the best advice throughout the process. In today's constantly changing market, buyers face an array of complex challenges and new opportunities. We can help!
Source:https://cafeland.vn/kien-thuc/cach-xay-dung-danh-sach-khach-hang-tiem-nang-99355.html
5. What the Construction Ministry to say about the increasing price of houses
The Ministry of Construction said that the distribution with related research and development of Government policies to encourage the development of commercial housing projects at low prices is suitable for the affordability of the majority of the urban population.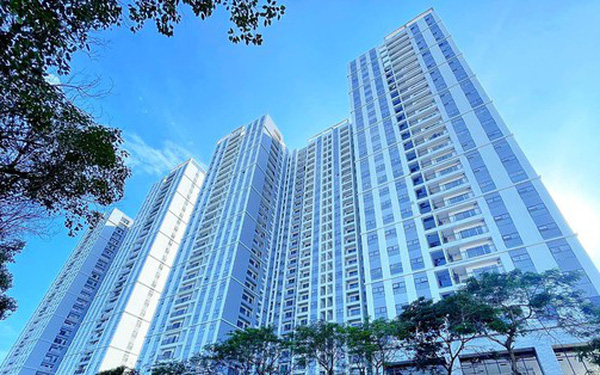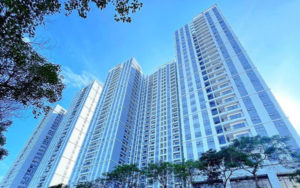 Providing more affordable commercial houses helps ensure social security for long-term housing while developing the real estate market towards transparency, health, stability, and sustainability.
In the coming time, on the basis of the approved content of the Scheme, the Ministry of Construction will continue to study, develop and supplement housing policies for cadres, civil servants, and public employees in the political system in the future, research and develop the Law on Housing (amended) according to the law-making program of the National Assembly.
Also according to the Ministry of Construction, on April 1, 2021, the Government issued Decree No. 49 amending and supplementing a number of articles of Decree No. 100 of 2015 of the Government on development and management of social housing, in which amending and supplementing a number of contents in order to renovate methods, mechanisms and policies to increase supply, contributing to housing settlement for low-income subjects.
Currently, the Ministry of Construction is coordinating with relevant agencies to research, develop and submit to the Government policies to encourage the development of low-priced commercial housing projects suitable to the affordability of the majority of people.
Many developers focus on building luxury and high-end houses for the rich people, so the need for affordable houses from the majority of people can only be solved by the government especially the Ministry of Construction with more actions to be done!
Interested in investing in Vietnam? We cooperate with local and international brands to offer our clients the best opportunities available. Contact our sales team for more information today! 
Source:https://cafebiz.vn/gia-nha-ngay-cang-leo-cao-bo-xay-dung-noi-gi-20210529091514709.chn
As always, CVR is at your service and happy to provide help anyways we can!
Contact Us today to find the real estate investment in Da Nang which is right for You!