Week 21/2021 – Central Vietnam Real Estate News Summary
In this weekly or sometimes bi-weekly news flash – CVR: Central Vietnam Realty will provide a choice of articles from mainly Vietnamese media sources related to the real estate market in Vietnam.
We will be focusing on issues related to Da Nang and Hoi An, while also looking at national news and their possible impact on Central Vietnam's property market.
You will find a summary, a link to the source as well as CVR's take on the article.
We believe that local knowledge is the key to making the best possible decision and that's what we offer to all our clients.
"CVR: Western Management – Local Knowledge"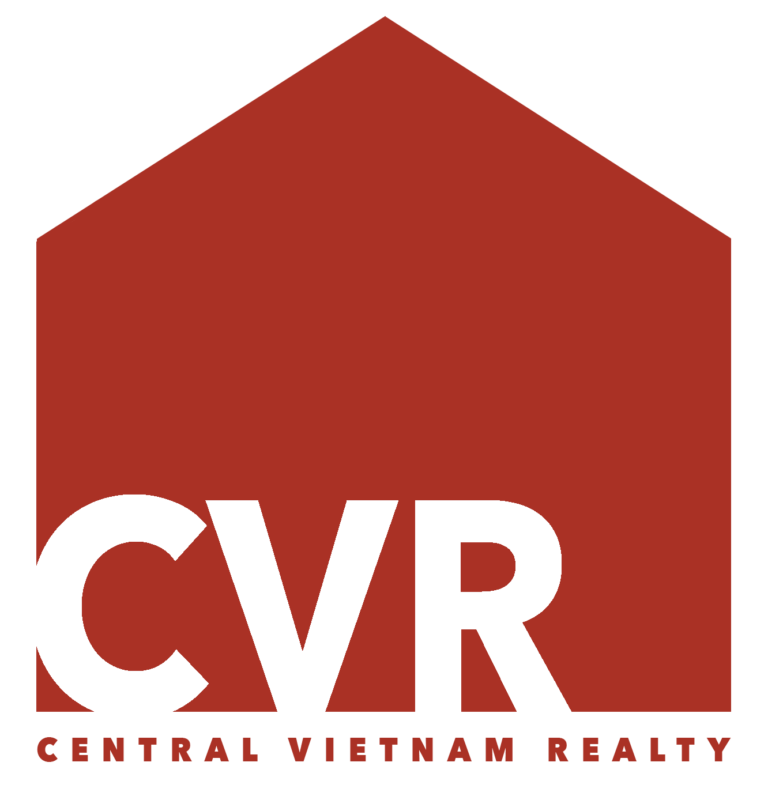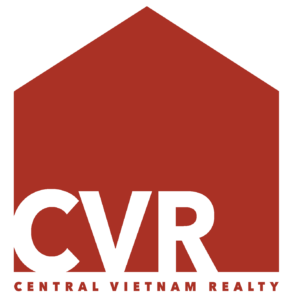 1. HCM government is to reduce the time for issuing pink book down to 24h after receiving the application   
The Director of Ho Chi Minh City Department of Natural Resources and Environment has just signed Decision No. 502 on the issuance and cancellation of certificates of land use rights, ownership of houses, and other assets attached to land (pink book). This decision aims to concretize many contents in Decision 08/2021 issued by the City People's Committee on April 29, 2021.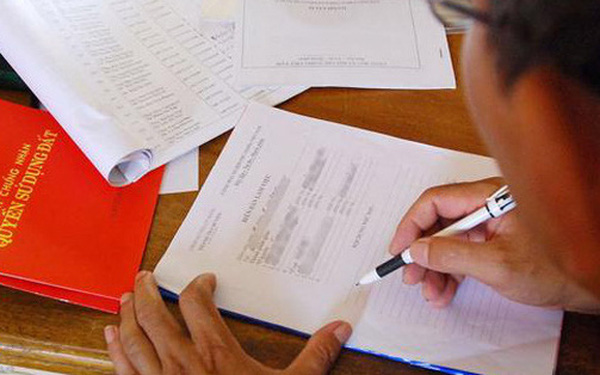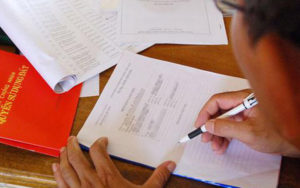 Accordingly, the Director of the Department of Natural Resources and Environment authorized the director of the Branch of the Land Registration Office of 21 districts, Thu Duc city to issue and cancel the pink paper after carrying out 11 types of house and land procedures for households and individuals.  
Also, according to Decision 08, the above-mentioned documents will be signed by the Director of the Branch of the Land Registry Office, then transferred to the Land Registration Office of Ho Chi Minh City, stamped, and returned to the people.  
When the branches sign the pink book, all documents are transferred to the Land Registry Office of Ho Chi Minh City for stamping. The implementation time is 24 hours after receiving the dossier, confirming the list, stamping, and updating, transferring the dossier back to the branch to return it to the people.  
This Decision will reduce the time that people wait for the issuance of the pink book significantly, Da Nang city should learn this and apply it to the land procedure of the city.  
Our expert knowledge of both the property market and business environment ensures our clients are provided the best advice throughout the process. In today's constantly changing market, buyers face an array of complex challenges and new opportunities. We can help! 
Source: https://cafebiz.vn/tphcm-rut-ngan-thu-tuc-ky-cap-so-hong-cho-nguoi-dan-xuong-24-gio-20210522084850973.chn  
2. Covid-19 "clarifies" the virtual office field  
The Covid-19 pandemic also further clarified the emergence of a niche segment of the office market, namely the virtual office. During the Covid-19 epidemic, virtual office services were considered by start-ups and small businesses as the optimal solution to help businesses have an operating virtual office at a lower cost than renting a space.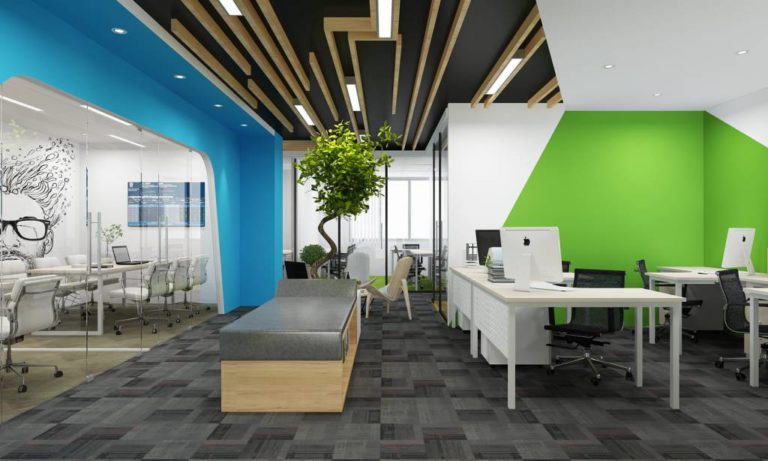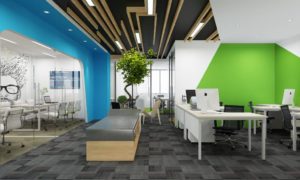 Virtual office providers help tenants register an official address in their building with services such as receiving mail, providing meeting rooms when needed. Businesses using the service only need to register an office address and work anywhere.  
Currently, there is no clear legal basis for setting up virtual offices while businesses do not have physical seats or specific lease contracts but only need an address to register their business, register their name, business domain. Businesses using this model will usually rent by the month or pay rent according to the number of days sitting at the office. Therefore, it is the responsibility of companies that provide virtual office services to receive the reports of the rental companies and keep in touch. With certain flexibility, this model will only be suitable for start-ups or newcomers to the Vietnamese market.  
The current alternative office model is suitable for certain customers such as freelancers, start-ups, small businesses or just setting foot in the Vietnamese market. It helps companies solve financial, employee health, and safety issues.  
Interested in investing in Vietnam? We cooperate with local and international brands to offer our clients the best opportunities available. Contact our sales team for more information today! 
Source: https://batdongsan.com.vn/tin-thi-truong/covid-19-lam-ro-thi-truong-van-phong-ao-ar106876  
3. The townhouse market with the fear of the epidemic season  
Covid-19 has taken away the luster of the townhouse rental market throughout 2020, is expected to continue to deal a stronger blow to this segment in the second quarter of 2021 with a new outbreak of the epidemic.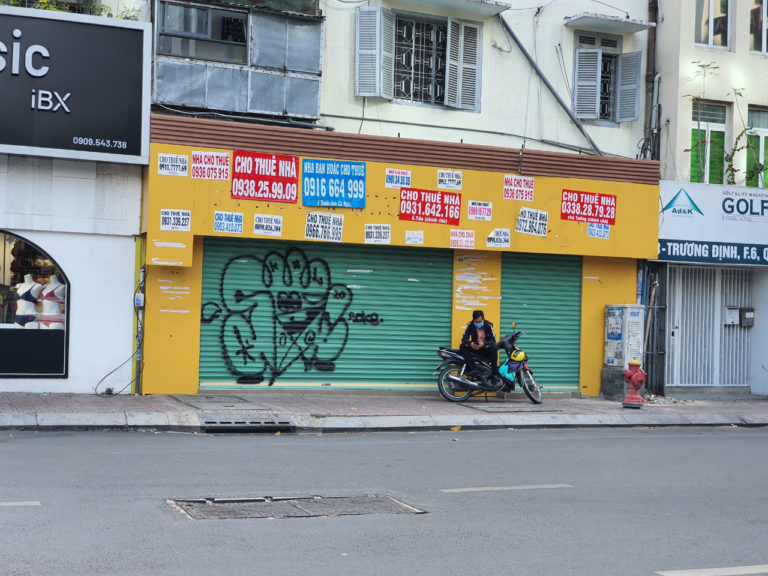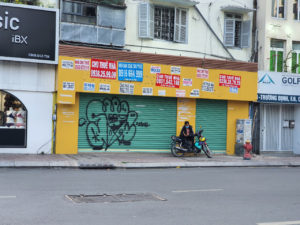 As the segment most strongly affected by Covid-19, the townhouse rental market has almost not found a "light door" from 2020 until now. According to a survey by Batdongsan.com.vn, the pandemic has strongly impacted townhouses with the most negative front for rent in the past 10 years. Since the outbreak of the disease in 2020, the rent of townhouses on major roads in Ho Chi Minh City, especially in the central area of District 1 and District 3, has continuously decreased sharply, but it is still difficult to retain tenants. If in April 2020, the rent of townhouses decreased by 10-20%, then by the second outbreak in July 2020, the rent of townhouses decreased to 25-35%. By February 2021, the third outbreak of the epidemic pushed the rent of townhouses down 40%, even in many areas, the   
The rental real estate market is forecasted to face a big challenge in 2021 when the number of vacant spaces is increasing and the occupancy rate is very slow. Especially with CBD areas and non-essential businesses. It is forecasted that with the current difficult situation, it is possible that the number of tenants will continue to decrease and the shift to e-commerce will increase, which will put great pressure on townhouses for rent soon. The situation will gradually improve when the Government's vaccination policy is widely deployed and the disease is thoroughly controlled. 
With the current market situation, finding a great realtor is key to finding the right investment opportunity. All of these points are strong signs of the growth of the real estate market in Vietnam and give a good outlook for capital appreciation for investments in the long run.  Interested in investing in Vietnam?  Contact the CVR team for more details on available properties today! 
Source: https://batdongsan.com.vn/tin-thi-truong/thi-truong-nha-pho-voi-noi-lo-tiep-tuc-lao-dao-mua-dich-ar106864  
4. Despite the epidemic, why does Vietnamese real estate still attract foreign investors?  
The author mentioned some main reasons why VN real estate still attracts foreign investors despite Covid:  
Firstly, Vietnam holds a fundamental advantage as a large market with a young and dynamic demographic, and the quality of Vietnam's human resources is increasingly improving.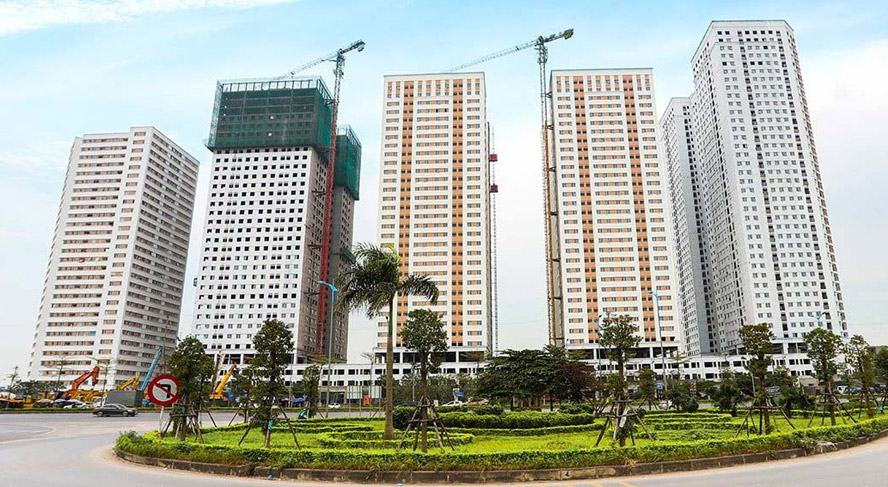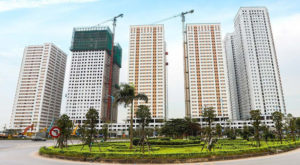 Secondly, the investment environment in Vietnam is gradually improving, with significant support from the government for the manufacturing, trade, service, import-export industries, and real estate.  
Besides, FDI is still pouring into the manufacturing sector, creating favorable conditions for the real estate industry to have positive changes.  
The author expected that In 2021, 3 segments that attract investors' attention include residential real estate, office, and industrial real estate.  
This shows a positive signal of Viet Nam real estate to grow stronger after Covid.  
Considering an investment in 2021? Whatever the requirement, we provide our clients the highest standard of service tailored to their specific needs and always stay ahead of the curve. Reach out to us today! 
Source: https://batdongsan.com.vn/phan-tich-nhan-dinh/du-dich-benh-vi-sao-bds-viet-nam-van-hut-nha-dau-tu-nuoc-ngoai-ar106877  
5. Danang has one more project that allows foreigners to own   
Da Nang Department of Construction has just announced another commercial housing project that allows foreign organizations and individuals to own houses.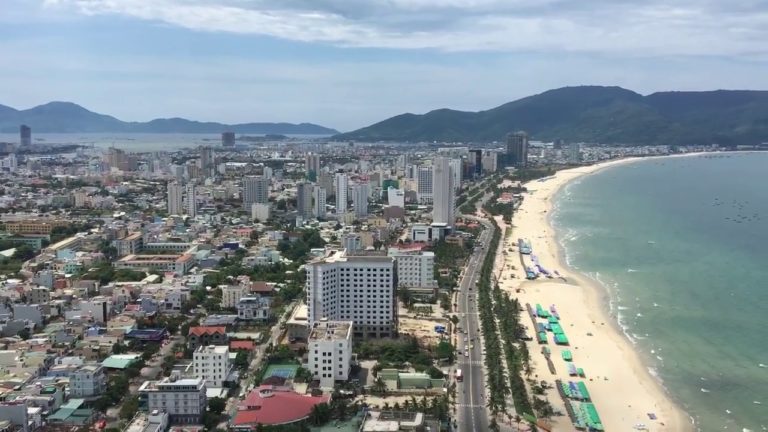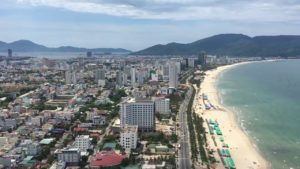 The projects announced in the second phase include the Central Coast hotel and apartment complex project of the investor, Minh Dong Tourism and Trading Service Co., Ltd. (340 apartments eligible to be traded, including apartment number, allows organizations and individual foreigners to own no more than 102 units).  
Previously, on April 13, the Department of Construction of Da Nang City also announced a list of commercial housing projects that allow foreign organizations and individuals to own houses in the first phase with 17 projects. Projects include Blooming Tower Da Nang; The complex of commercial services, hotels, and apartments Golden Square; Quang Nguyen commercial apartment building; PA Tower hotel and apartment complex. Apartment Project No. 38 Nguyen Chi Thanh (Lapaz Tower); Apartment No. 6 Nguyen Du (Danang Plaza); HAGL Lakeview Apartment; Thuy Tu urban area; Monarchy resort complex; Harmony Tower Apartment; The Summit Apartment; An Vien residential area; Da Nang Green Peace Complex; Tower Garden Apartment; Azura Apartments; Real Estate and Marina Da Nang; FPT Da Nang technology urban area.  
In addition, Da Nang also announced 3 projects that do not allow foreigners to own houses, including the F-Home Apartment, Danang Diamond Tower (a complex of hotels, Marriott serviced apartments and houses for sale), and Indochina Riverside Tower.  
As Da Nang continues to develop into a major economic center and international destination, CVR can help you find suitable real estate that fits your specific needs whether it's for a business or a new home. Interested in learning about opportunities in Central Vietnam? Contact the CVR team today! 
Source: https://batdongsan.com.vn/chinh-sach-quan-ly/them-du-an-tai-da-nang-cho-phep-to-chuc-ca-nhan-nuoc-ngoai-so-huu-ar106866  
As always, CVR is at your service and happy to provide help anyways we can!
Contact Us today to find the real estate investment in Da Nang which is right for You!