Week 20/2022 – Central Vietnam Real Estate News Summary

In this weekly or sometimes bi-weekly news flash – CVR: Central Vietnam Realty will provide a choice of articles from mainly Vietnamese media sources related to the real estate market in Vietnam.
We will be focusing on issues related to Da Nang and Hoi An, while also looking at national news and their possible impact on Central Vietnam's property market.
You will find a summary, a link to the source as well as CVR's take on the article.

We believe that local knowledge is the key to making the best possible decision and that's what we offer to all our clients.

"CVR: Western Management – Local Knowledge"

 

1. Vinhomes to reveal their plan in building social houses with a maximum price of 950 million VND a property.
According to a representative, the Happy Home social housing project is expected to be implemented in August 2022, the first buildings can be put into use from June 2023.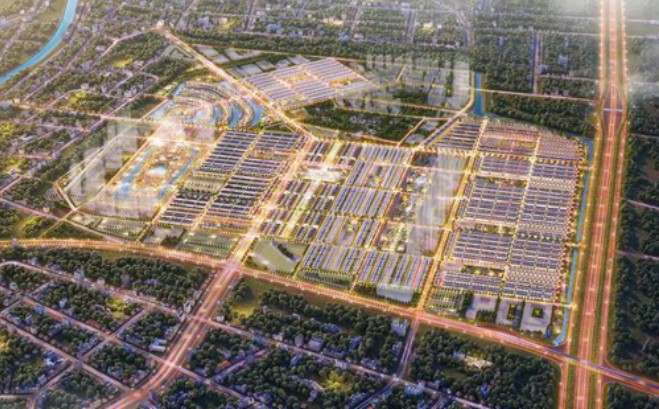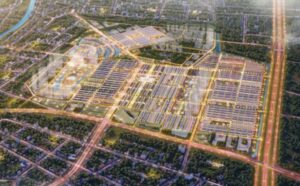 Accordingly, Vinhomes has planned Happy Home social housing including 3 types. Type 1 with a selling price of nearly 300 million VND, is an apartment in buildings with a maximum height of 7 floors, an area of 24 m2 of a floor, and 12 m2 of the loft.
Type 2 is apartments in 15 – 21 story buildings with an area of ​​30 – 50 m2 with the price of 400 – 700 million VND.
Type 3 is a 3-story semi-detached house, with an area of ​​​​50 – 70 m2, a maximum selling price of 950 million VND. However, the adjacent type will not be much because Vinhomes gives priority to the construction of high-rise apartments, meeting the needs of the majority of people.
In order to ensure the selling price of less than 1 billion for social housing units in "full utilities" projects with full schools, commercial centers, children's playgrounds, sports fields… Vinhomes said it has been researched very carefully. , distilling bit by bit during design to get optimal costs.
Importance: With a price range of just under 1 billion VND, Vinhomes' "full utility" social housing will definitely create a fever due to the needs of low-income people with a huge "settlement" place. The developer needs to take measures to settle the sale as well as to limit speculation and profiteering.
Interested in learning about investing in Central Vietnam? With a decade of experience, we're your number one resource for residential and commercial real estate opportunities in and around Da Nang. Contact the CVR team today
Source:https://cafebiz.vn/chu-tich-vinhomes-he-lo-ve-du-an-nha-o-xa-hoi-co-nha-lien-ke-dien-tich-70-m2-gia-ban-toi-da-950-trieu-dong-20220513182526954.chn
2. Real estate credit tightening: Cash flow is congested, real estate market is thirsty for supply
The tightening of credit in real estate (real estate) will make the market hungry for capital, and supply will decrease.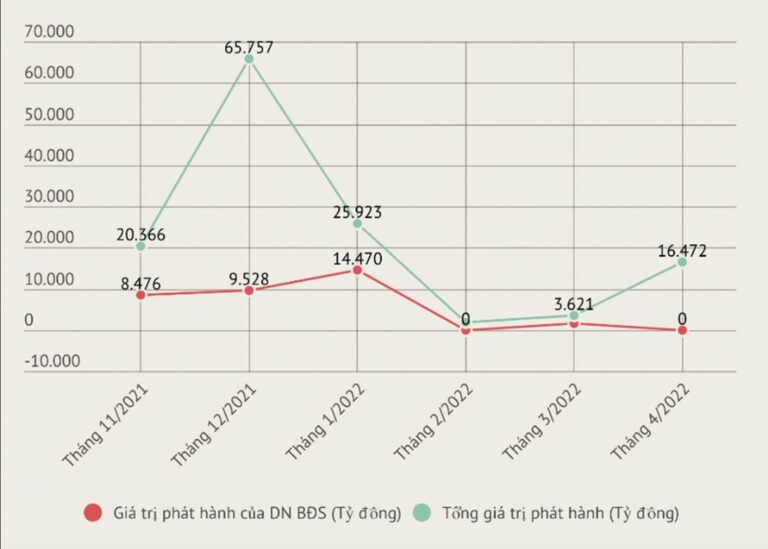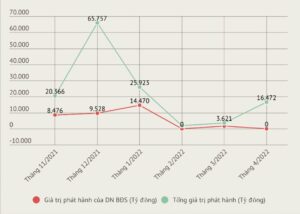 In the first months of the year, the real estate credit balance was only VND 2.23 million billion, an increase of 2.24% compared to the beginning of the year, much lower than the increase of over 5% of the overall credit balance of the economy. Among them, capital for the real estate business only accounts for about 35%.
A recent report of the Ministry of Construction shows that, in the first quarter of this year, only 22 commercial housing projects were completed with more than 5,000 units, equal to about 47% compared to the fourth quarter of last year.
Unreasonable real estate prices.
The latest statistics of market research unit Batdongsan.com.vn show that the average selling price of Hanoi apartments in the first 4 months of 2022 has increased by 9% compared to the average price in 2021. This figure is much higher than the average growth rate of about 5-8% in the first 3 months of the year.
Why it's important: It is necessary to change the approach in the direction of ensuring credit for reputable investors, having feasible projects, implemented on schedule, good liquidity, and good debt repayment ability.
Interested in investing in Vietnam? We cooperate with local and international brands to offer our clients the best opportunities available. Contact our sales team for more information today!
Source:https://cafef.vn/siet-tin-dung-bds-dong-tien-nghen-thi-truong-khat-nguon-cung-20220519034214912.chn
 

3. What is the 50% rule in real estate investing?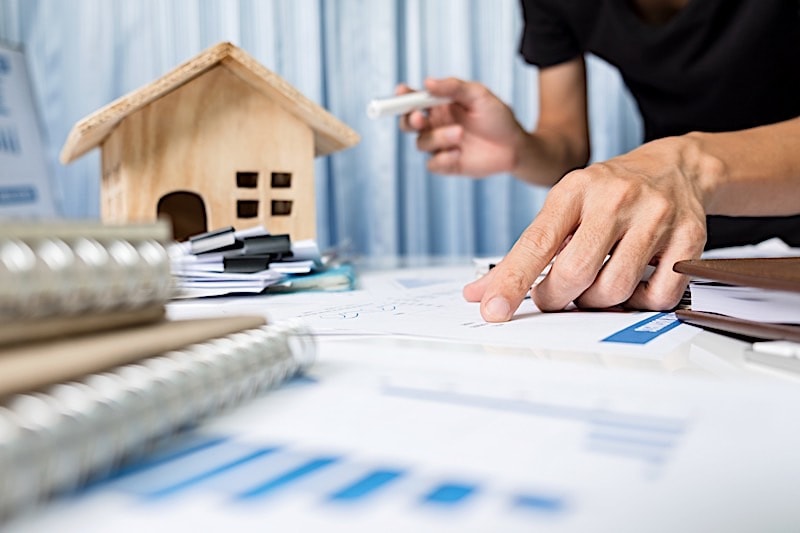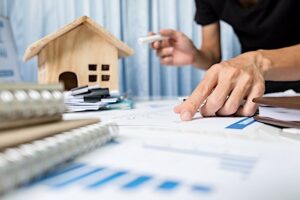 The 50% rule in real estate simply means that a property's operating costs are about 50% of its gross income. This rule is used to estimate the potential profit from rental property, but not everyone understands it.
The concept of the 50% rule in real estate investment
The 50% rule or the 50 rule in real estate investing means that only half of your gross rental income should be allocated to use towards operating expenses when determining profitability.
Purpose of applying the 50% rule in real estate investment
The 50% rule in real estate investing is considered a guideline, not a fixed standard to evaluate profitability. This simple rule will help investors estimate the return they can expect from investing in a particular rental property while helping them avoid underestimating the cost of ownership.
What is the 1% rule in real estate investing?
The 1% rule can be applied in tandem with the 50% rule in real estate investing. The 1% rule in real estate investing means that the monthly rent of the property must be equal to or not less than 1% of the purchase price of the property. So, if you are considering investing in a rental property listed at VND5 billion, you should be able to rent it out for at least VND50 million a month.
In a nutshell, the 50% rule in real estate investing is a quick approximation formula for determining rental property profitability. However, this rule is not fixed and it is not always accurate when applied in practice. Extending the 50% rule with additional research can help investors make the most informed decision possible when choosing to buy an apartment to rent.
Our expert knowledge of both the property market and business environment ensures our clients are provided the best advice throughout the process. In today's constantly changing market, buyers face an array of complex challenges and new opportunities. We can help!
Source: https://cafeland.vn/tin-tuc/quy-tac-50-trong-dau-tu-bat-dong-san-la-gi-109815.html
4. More than 200 businesses participate in Vietbuild Danang International Exhibition 2022
From May 18 to May 22, at Danang Exhibition and Convention Center, Vietbuild Danang International Exhibition 2022 will take place. Vietbuild Danang International Exhibition 2022 with the theme "Construction – building materials – real estate and interior and exterior decoration" attracts more than 200 businesses to participate,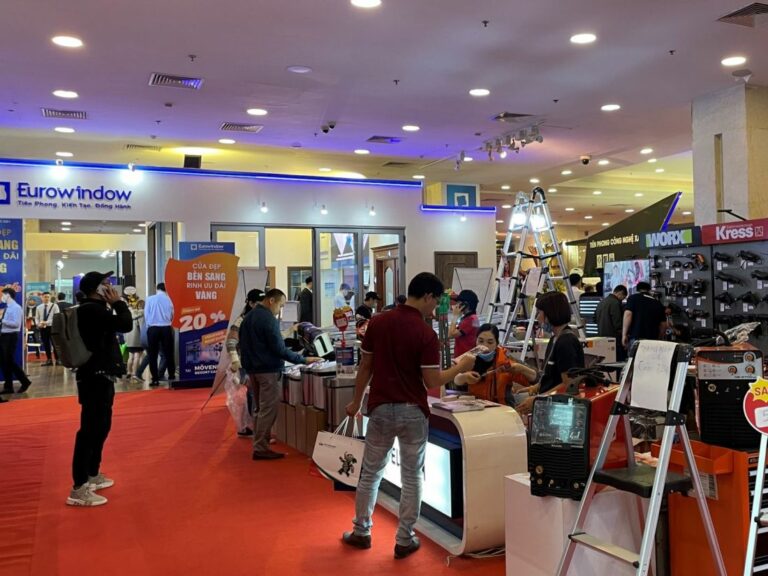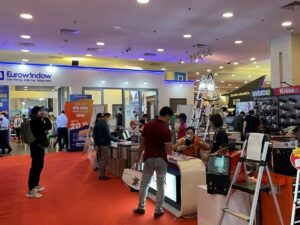 The exhibition will display products of enterprises operating in the field of construction – building materials; safety and security systems – electrical equipment – led lights; interior and exterior decoration products – doors; solar energy machines, water purifiers, storage shelves, and water tanks.
Vietbuild Danang International Exhibition 2022 will contribute to affirming the ability of enterprises to provide all kinds of materials and services, meeting the needs of construction and development in the Vietnamese market.
Why it is important: The exhibition creates opportunities for businesses to develop together, transfer science and technology, and cooperate to launch new product lines in construction – construction materials – real estate, interior, and exterior decoration. luxury furniture.
As Da Nang continues to develop into a major economic center and international destination, CVR can help you find suitable real estate that fits your specific needs whether it's for a business or a new home. Interested in learning about opportunities in Central Vietnam? Contact the CVR team today!
Source:https://cafeland.vn/tin-tuc/hon-200-doanh-nghiep-tham-gia-trien-lam-quoc-te-vietbuild-da-nang-2022-109778.html
5. Real estate transactions in the province: buyers reveal their experience to avoid risks
Experience in putting money into provincial real estate: understand detailed information, accurately, grasp the trend of the market as well as avoid the places that are "feverish".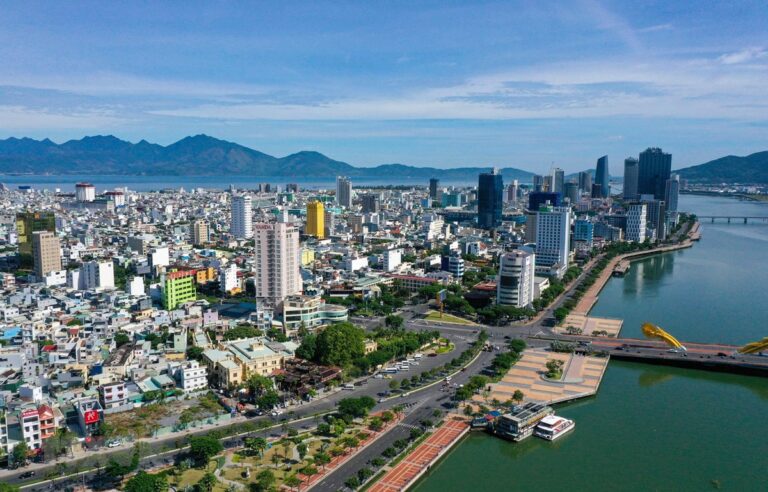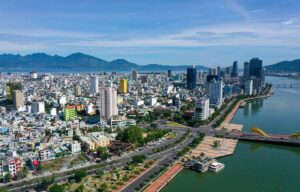 To avoid risk, many factors need to be considered:
fluctuations, buyers need to prepare a good financial plan, limit the use of leverage, and should quickly update information related to the market, avoiding buying according to the current situation. trend and according to local information on land fever.
Survey the market on price and population growth to find out the demand, go to notary offices to see if the transaction volume is really high or not.
Why it is important: It helps investors have objective assessments, helping them make the right decisions.
Source:https://chototphanrang.com/giao-dich-nha-dat-o-tinh-nguoi-mua-tiet-lo-kinh-nghiem-tranh-rui-ro/
As always, CVR is at your service and happy to provide help anyways we can!

 

Contact Us today to find the real estate investment in Da Nang which is right for You