Week 18/2022 – Central Vietnam Real Estate News Summary

In this weekly or sometimes bi-weekly news flash – CVR: Central Vietnam Realty will provide a choice of articles from mainly Vietnamese media sources related to the real estate market in Vietnam.
We will be focusing on issues related to Da Nang and Hoi An, while also looking at national news and their possible impact on Central Vietnam's property market.
You will find a summary, a link to the source as well as CVR's take on the article.

We believe that local knowledge is the key to making the best possible decision and that's what we offer to all our clients.

"CVR: Western Management – Local Knowledge"

 

1. Pink book – Certificate of Land Use Right and Ownership of House and Other Assets on the Land – should be more detailed in terms of Ownership
The Ministry of Natural Resources and Environment has just published a draft Decree amending and supplementing a number of articles of the decrees guiding the implementation of the Land Law. Notably, this draft decree proposes to certify ownership for apartment – hotel (condotel), accommodation (officetel) products after a "suspension" of legal issue.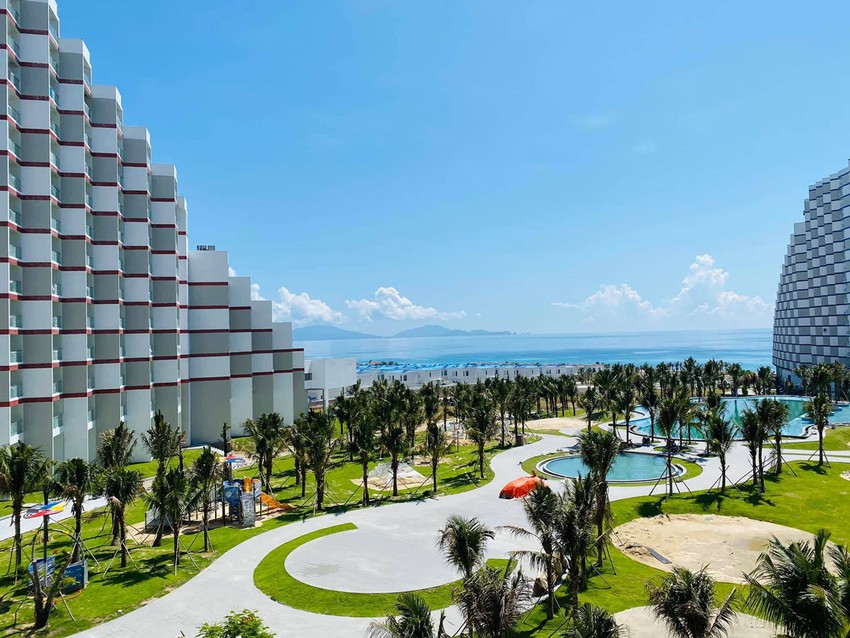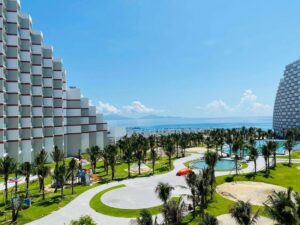 Accordingly, the draft decree supplements Article 32a of Decree 43/2014 stipulating the certification of ownership of construction works that are hotels, apartments – hotels (condotels), accommodation offices (officetels), resort villas, tourist apartments, tourist motels, and other works (works for accommodation and tourism purposes) on commercial and service land.
Owners of certified works must satisfy all conditions prescribed by the Law on Construction and the Law on Real Estate Business. The grant of certificates of land use rights and ownership of houses and other land-attached assets specified in Article 32 of Decree 43 must comply with the purposes and duration of land use as prescribed by law.
Pursuant to the Law on Real Estate Business and the Law on Land, the owner of construction works in a real estate business project that is not a housing project, including condotel apartments, tourist villas, tourist townhouses under the Projects of tourist resorts, officetels, serviced apartments, and commercial townhouses have the right to request a pink book with a definite term according to the term of the project.
Importance: The framework for the condotel should be complete in 2-3 years and the investors from now will have great benefits when the new decree is approved.
Considering an investment in 2022? Whatever the requirement, we provide our clients the highest standard of service tailored to their specific needs and always stay ahead of the curve. Reach out to us today!
Source:https://plo.vn/so-hong-cho-can-ho-condotel-can-quy-dinh-day-du-hon-post674936.html
 

2. Stop the "land fever"
Facing the unusual increase in land prices, many local governments have proactively come up with solutions to stop the land fever. Experts said that in order to have a radical solution, it is necessary to issue laws on property tax and progressive taxation for people who own a lot of real estates. Since then, tightening speculation in real estate, directing the cash flow into production and business.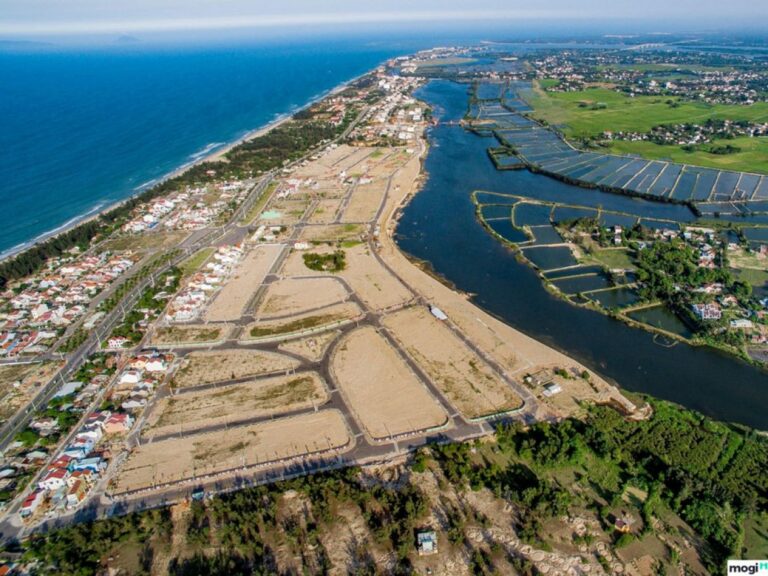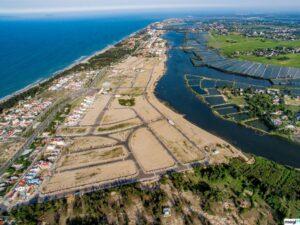 Many provinces and cities have simultaneously issued documents directing, temporarily suspending the grant of land use rights to block subdivisions and the sale of plots.
Khanh Hoa province requires strengthening inspection and control of applications for change of purpose of households and individuals. The People's Committee of Lam Dong province also directed to suspend all receipt, consideration, and settlement of procedures related to the separation of land plots for transfer, and construction of houses to form new residential areas and areas in the countryside. 
It is important because with the above solutions, even in the immediate future, from the government, as well as from banks, it is hoped that the current state of turmoil and fever in the land sector will be overcome. The people, who have a real need for residential land, can find a piece of land that is suitable for their financial ability. 
Interested in investing in Vietnam? We cooperate with local and international brands to offer our clients the best opportunities available. Contact our sales team for more information today!
Source:https://cafef.vn/chan-dung-con-sot-dat-20220423010447151.chn

 

3. 1st quarter of 2022: market waves focus on land plots
The real estate market report in the first quarter of 2022 of the Ministry of Construction showed that transactions in the market had a decrease in the apartment segment compared to the same period last year. However, the land plot segment strongly attracts investment capital.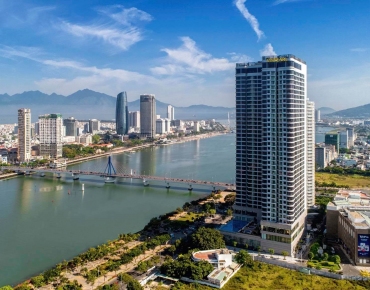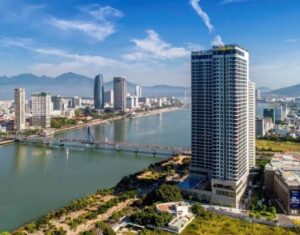 The summary shows that the prices of apartments in the localities tend to increase, the average increase rate is about 3% compared to the end of 2021. In Hanoi, the price of apartments increases about 4-5% while in HCMC about 1-2% compared to the end of 2021.
On average, individual houses and land plots prices increased by 5-10% compared to the previous quarter
In Da Nang, the FPT City project (Ngu Hanh Son district) costs about VND 60 million/m2, and the project at Halla Jade Residences (Hai Chau district) costs about VND 90 million/m2.
Why it's important: After a quarter of the price increase, the land plots market may now enter a new phase and slow down a bit. Other segments like apartments and houses will attract more buyers, especially considering that there are more and more foreigners coming back to Vietnam and the rental market is recovering speedily.
Not everybody wins the game of land investment. It would be better to do investment with well-inform projects which have adequate paperwork and choose those which had the pink book issued. A stronger and more transparent market means more opportunities! Considering investing in a new construction development project in Central Vietnam? Contact the CVR team for more information on current and upcoming opportunities.
Source:https://batdongsan.com.vn/tin-thi-truong/quy-1-2022-song-thi-truong-tap-trung-vao-dat-nen-ar108864

4. High-end apartment prices escalate due to the scarcity of supply?
Contrary to the situation of selling at the old prices or cutting losses many years ago, luxury apartments are recording a significant increase in the secondary market. This phenomenon comes from the severe shortage of supply in recent years.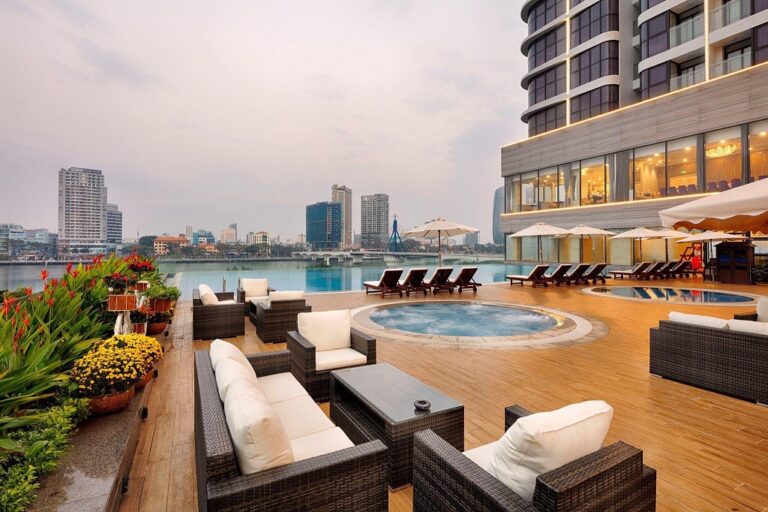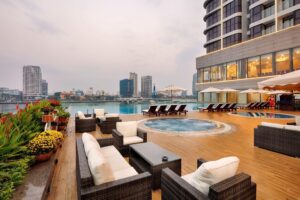 High-end apartment price increase
Many years ago, when the market's supply was still abundant, the selling price of luxury apartments on the secondary market in Hanoi was mostly flat or decreased slightly, but in the last 2 years, due to the lack of supply, The selling price of this segment tends to increase significantly.
Prices will continue to rise if new supply remains scarce
A small number of new projects are opened for sale on a drip basis, depending on a few mega-urban projects approved many years ago, causing apartment prices in the primary and secondary markets to increase sharply. Primary projects in two main types, medium and high-end, still recorded a 5-10% increase in popularity in subsequent sales launches in the year.
The Department of Natural Resources and Environment of Da Nang city said that recently, in some places in the city, including Hoa Vang district, a number of groups of people intentionally created virtual land fevers in order to profiteering purpose. The trick used by this group of people is to create a hot spot and post inaccurate information about the needs of people crowding to submit documents, causing overload at the reception and return of land transaction results in Hoa Vang district.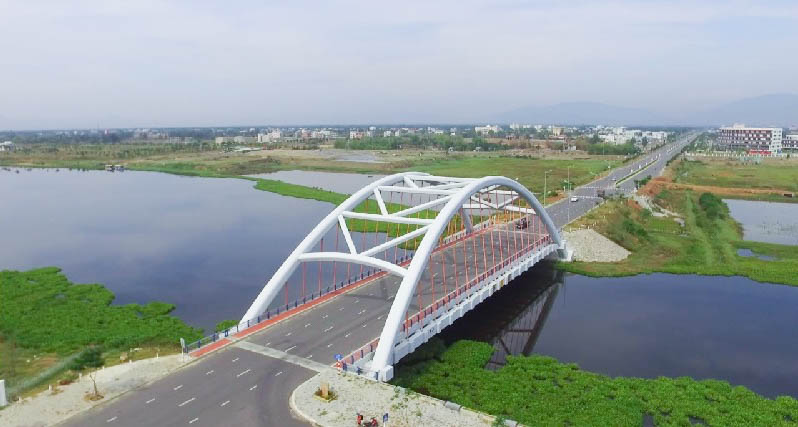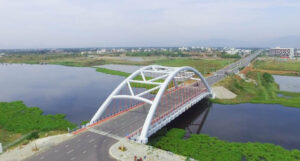 In parallel with preventing virtual land fever, and at the same time learning from the land auction in Thu Thiem, Da Nang has directed to strengthen the management and organization of auctions of land use rights in the coming time. This is considered an important direction, at the right time when Da Nang is about to hold auctions of many land lots and large areas of land.
Along with that is a measure to require commercial banks not to allow debt reversal or revaluation of mortgaged land use rights; tighten real estate credit, and strictly handle violations of regulations on real estate credit lending.
Why it is important: Da Nang prevents housing prices to create a healthy and sustainable development of the real estate market
As Da Nang continues to develop into a major economic center and international destination, CVR can help you find suitable real estate that fits your specific needs whether it's for a business or new home. Interested in learning about opportunities in Central Vietnam? Contact the CVR team today!
Source:https://cafeland.vn/tin-tuc/da-nang-lam-gi-de-tri-con-sot-dat-ao-109124.html\
 

As always, CVR is at your service and happy to provide help anyways we can!

 

Contact Us today to find the real estate investment in Da Nang which is right for You