Week 18/2021 – Central Vietnam Real Estate News Summary
In this weekly or sometimes bi-weekly news flash – CVR: Central Vietnam Realty will provide a choice of articles from mainly Vietnamese media sources related to real estate market in Vietnam.
We will be focusing on issues related to Da Nang and Hoi An, while also looking at national news and their possible impact for Central Vietnam's property market.
You will find a summary, link to the source as well as CVR's take on the article.
We believe that local knowledge is the key to making the best possible decision and that's what we offer to all our clients.
"CVR: Western Management – Local Knowledge"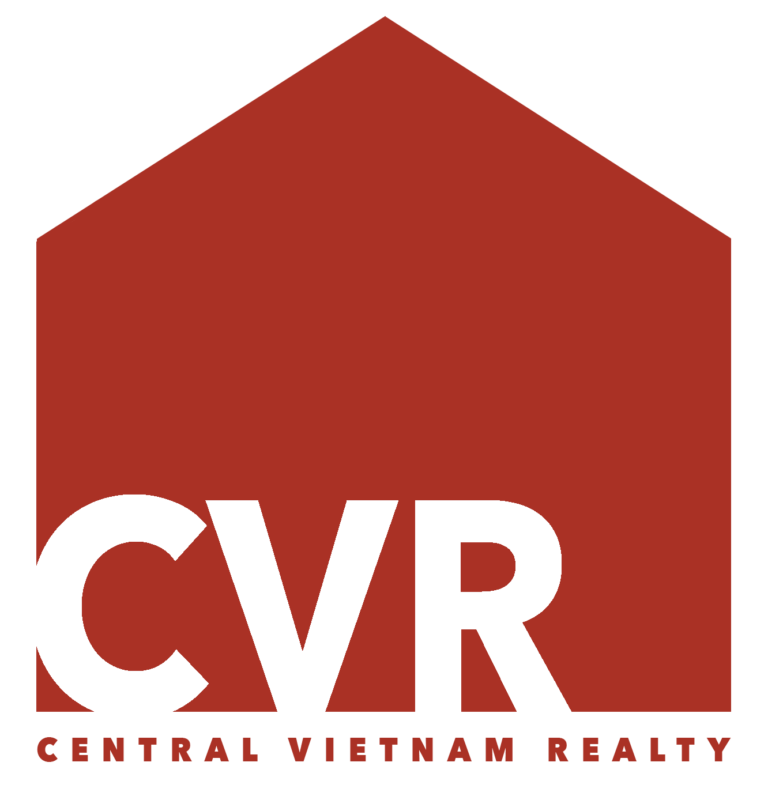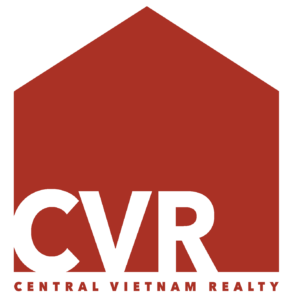 1. Price of houses continues growing – Should buyers be worried?

  

Super-luxury apartment prices in Ho Chi Minh City continuously set new peaks, pushing real estate prices in general and apartment prices in particular to very high record, increasingly the game out of reach of the majority of people. The high-end segment drags the house prices up. 

Ho Chi Minh City market in the first months of 2021 witnessed a rise in apartment supply after a long period of inactivity. However, nearly 60% of the sources belong to the high-end and luxury type with the selling price exceeding the reach of many workers. Specifically, in early April 2021, a super-luxury project in Ho Chi Minh City, Grand Marina, announced the transaction price up to 376-423 million VND / m2. This number increases sharply compared to the selling price of super-luxury projects in this area in 2019 (range 235 – 282 million / m2). So less than 2 years later, the new price peak has increased by nearly 100%, setting a new record for apartment prices in Ho Chi Minh City.  

  

In the meantime, the segment of affordable apartments under 25 million VND / m2 has very few projects, only in areas far from the center, suburban areas, underdeveloped infrastructure. In 2020, in Ho Chi Minh City, there is no project to sell less than 25 million VND / m2; mid-end apartment segment in setting a new price level, ranging from 35-45 million VND / m2. Particularly high-end apartment products, priced at over VND 50 million / m2, although there are many high-quality construction projects, the consumption volume is not much.  

  

The increase of the price will put a burden on the economy and the people in the short future. The authority should take action to reduce the raise to help low-income people.  

Considering investing in Vietnam? Our approach is to understand your specific investment objectives, risk tolerance, and target locations. Whether you are looking for your first rental property, buying and selling properties, or building value through the long-term hold, CVR can help you maximize your investment goals. Contact CVR NOW to schedule a viewing and hear more about available promotions!

 
2. Investors of office buildings provide 5 * hotel services to attract tenants  
One of Europe's biggest office owners thinks they have found a solution to a post-pandemic workspace survival: offering more perks to tenants.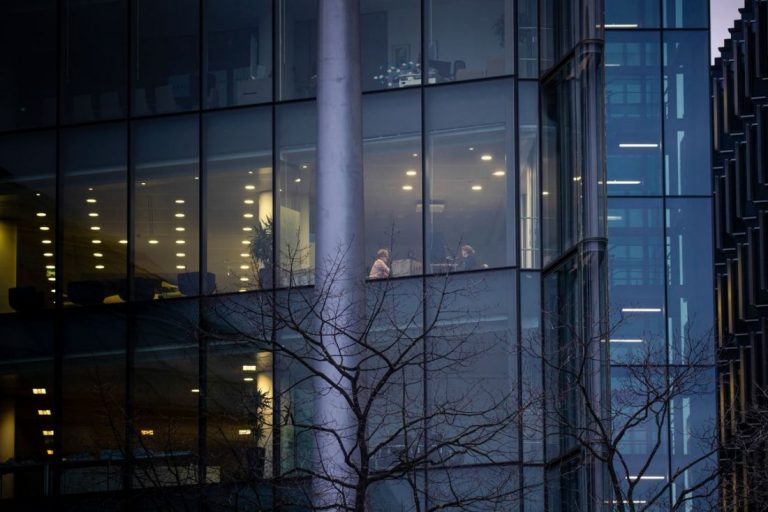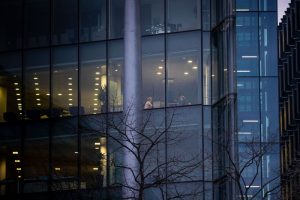 Specifically, this new platform offers hotel-style, customer-centric services, and enhances the customer experience. Each service will be tailored to each property and audience, including food and beverage offerings, fitness and wellness initiatives, as well as a concierge service inspired by the hotel sector. These services go beyond the normal operating duties of real estate management businesses, which often focus on physical activities such as keeping good lights and a clean foyer.  
The platform also fosters a more transparent, collaborative, and collaborative relationship between owner and tenant in response to the ongoing global office market trends, such as increasing the use of technology. or deal with sustainability issues. Nuveen also believes that the new platform will enable faster implementation of changes both on the portfolio aspect and on the individual asset level for owners.  
This is a great idea for investors in Viet Nam to learn and think about it. Vietnam now also lacks this kind of real estate.  
At CVR we offer our clients the best in residential and commercial real estate sales and leasing in the Central Vietnam marketplace. We have assisted a wide range of businesses, from restaurants and boutiques to IT companies and more. Thinking about moving your current business or opening a new business in Da Nang or the surrounding area? We can help!
Source: https://cafeland.vn/tin-tuc/chu-cac-toa-nha-van-phong-cung-cap-dich-vu-khach-san-5-de-thu-hut-nguoi-thue-98652.html  
3. Fusion becoming a part of Glow Hotels & Resorts  
Fusion announces the merger of Glow Hotels & Resorts Thailand, aiming to build Southeast Asia's leading hotel management and branding system.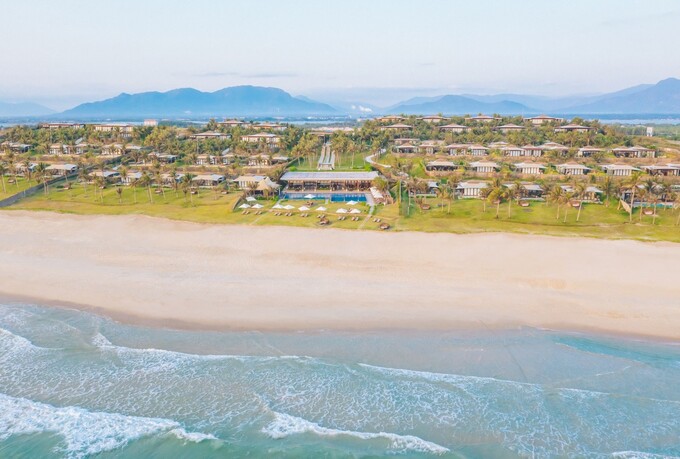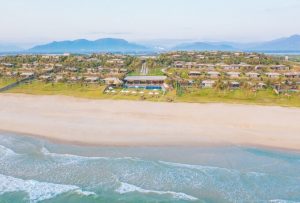 Fusion was established in 2008 and officially funded by Lodgis Hospitality Holdings in 2016, providing management, franchising, and design services for the brands Fusion Resorts, Fusion Suites, Fusion Originals, Maia Resort, Hiive, Glow the Premium Collection, and Glow.   
Fusion is a pioneer hotel group in the healthcare tourism sector in Vietnam, with 26 hotels with about 4,000 rooms in top tourist destinations in Vietnam and Thailand. while the Glow brand has been developing and operating hotels in Thailand, Malaysia, and Vietnam for many years. After the merger, Fusion will manage the operation of a chain of hotels and resorts with more than 4,000 rooms.  
Lodgis Hospitality Holdings, the investor and owner of the Fusion brand, will continue to make financial investments to support the growth of this brand.   
This displays an insight into the growth of Fusion, despite Covid.  
Source: https://vnexpress.net/fushion-sap-nhap-glow-hotels-amp-resorts-4273202.html  
4. The aftermath of the Land "fever"
According to a report by the Vietnam Real Estate Brokerage Association, the hot land fever everywhere has caused real estate prices to rise rapidly, on average in March 2021, land prices increased by 10%. Locally some places increased 2-3 times in just 1-2 months. However, not all investors benefit from the increase in land prices, many people rushed into the market in the spotlight, unable to escape goods in time, so they fell into the situation of buying at the top and selling at the bottom.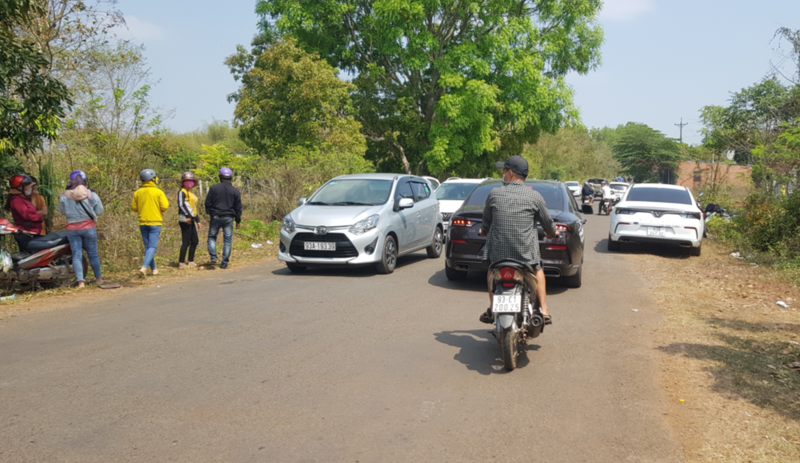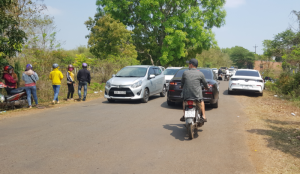 The land fever has started to "cool down", in some hot spots, there are no bustling buying and selling scenes, massively transferred hands as before, the price has also shown signs of slowing down.  
Although the asking price is going sideways, the number of closing deals is being sold.  
The recent fever has only occurred locally in some areas, not on a large scale, mostly focusing on speculation and surfing but little to long-term. Therefore, for areas with virtual price increases, cutting the land fever means cutting off transactions and prices will plummet.  
It is important because when trading, investors need to check and determine based on real transactions instead of prices offered in the market, should not be in a hurry, avoid crowd psychology. There is a need to consider the important factors of property value, the need to compare, price and appreciate the correct value of the land.  
Successful investors know that having a team of trusted advisors is key! We understand market trends and can help you maximize your investment goals. Contact our team to learn about the professional real estate management services provided by CVR today!
Source: https://batdongsan.com.vn/tin-thi-truong/sau-con-sot-gioi-dau-tu-mat-ngu-vi-om-dat-qua-nhieu-ar106752  
5. The level of interest in real estate surged after each Covid-19, will the market continue to remain "boiling hot" in the third quarter? 
According to statistics from batdongsan.com, over the past 1 year, the amount of interest in real estate after each outbreak has been strong. Specifically, after the social gap in April 2020, the level of interest in the market increased sharply from nearly 3 million turns/week to 4.8 million times/week.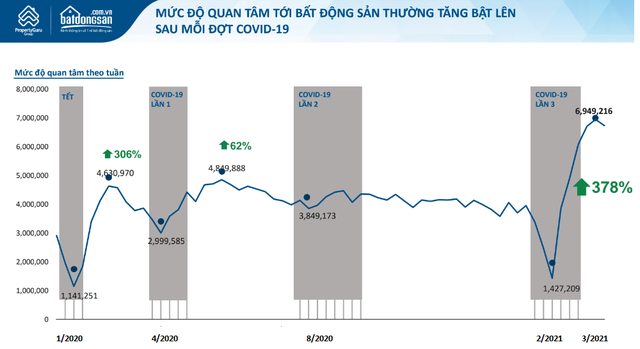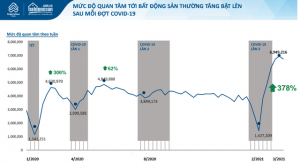 The peak was in February 2021, after an outbreak in Hai Duong, interest in real estate soared to 6.9 million per week. This was also the period when the land fever took place strongly and spread across the country.  
Explaining the speed of investor interest, Mr. Nguyen Quoc Anh, Deputy General Director of Batdongsan.com.vn, said that the epidemic disrupted production and business activities in the context of cheap bank deposits and cash flows. Surplus investors are directed towards profitable investment channels such as real estate and securities.   
From the perspective of discerning investors in the market, real estate prices in the third quarter will only slow down during the period of epidemic control, the real estate market will likely continue to be active in many new markets after that. 
Along with the development of various industries from finance to tech, Da Nang is becoming an international destination for tourism. Considering investing in Central Vietnam? Our experience, highly regarded reputation and strong market knowledge mean that we always stay ahead of the curve. Contact the CVR team today!
Source: https://m.cafef.vn/muc-do-quan-tam-toi-bds-tang-bat-len-sau-moi-dot-covid-19-lieu-thi-truong-se-tiep-tuc-sot-nong-trong-quy-3-20210505173336323.chn 
As always, CVR is at your service and happy to provide help anyways we can!
Contact Us today to find the real estate investment in Da Nang which is right for You!