Week 16/2023 – Central Vietnam Real Estate News Summary

In this weekly or sometimes bi-weekly news flash – CVR: Central Vietnam Realty will provide a choice of articles from mainly Vietnamese media sources related to the real estate market in Vietnam.
We will be focusing on issues related to Da Nang and Hoi An, while also looking at national news and their possible impact on Central Vietnam's property market.
You will find a summary, a link to the source as well as CVR's take on the article.

We believe that local knowledge is the key to making the best possible decision and that's what we offer to all our clients.

"CVR: Western Management – Local Knowledge"
1. The real estate business relies on social housing as a crucial support
While social housing is always in high demand, the supply is often limited. In recent years, the lack of affordable housing has become more apparent as the real estate market faces difficulties.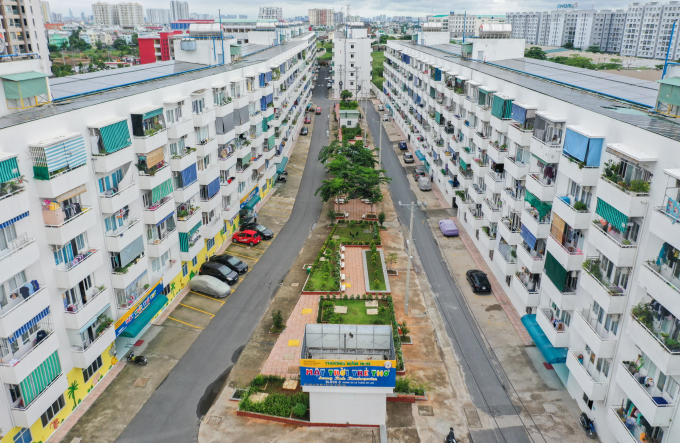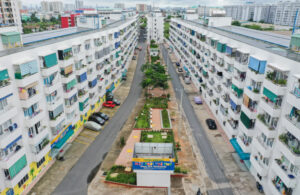 However, some experts question whether businesses can successfully realize ambitious plans for social housing development, given the challenges of securing land and selecting the right investors. 
The government has announced a project to build at least one million social housing houses by 2030, with a total estimated cost of VND 849,000 billion. Banks have also joined in by offering preferential loan programs for investors and homebuyers.
Source:vnexpress.net
2. Apartment prices are expected to increase by 4-7% in the near future
Currently, the real estate market is still moving quietly, according to which the selling price in some segments such as townhouses, villas, and land plots is falling quite deeply compared to the time of fever. However, the apartment segment that meets the real needs of the people has had the opposite situation as prices continue to increase.
CBRE forecasts that in 2023, primary prices will increase by 4-7% per year over the next 3 years thanks to upgrading the positioning of urban projects and planning to launch high-end and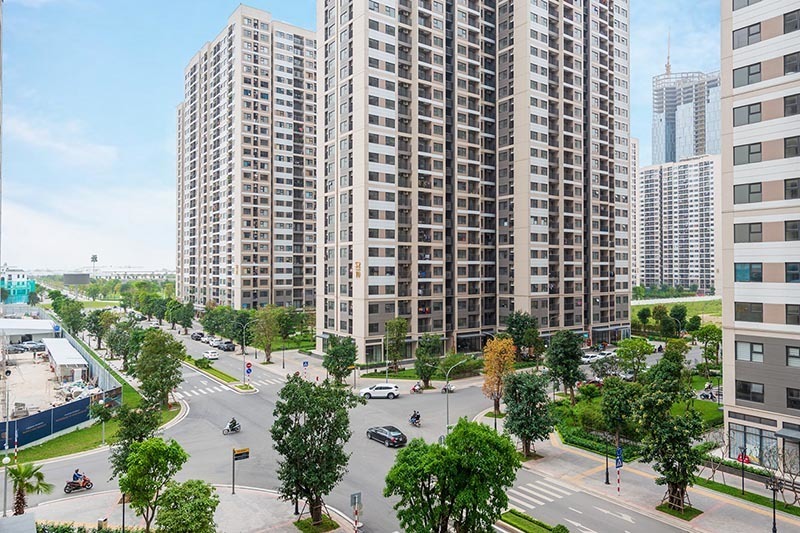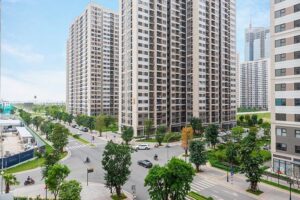 luxury projects in other areas. Prime location.
Many experts forecast that in 2023, in the Hanoi market, the apartment segment will be more interested in low-rise products. The price of low-rise products in the market is currently anchored at a high level. With newly launched projects with reasonable prices, good locations, reputable investors, product quality, and guaranteed legality, there is still a large amount of demand that decides whether to buy to live or invest in the long term.
According to Mr. Le Dinh Hao, Sales Director of Batdongsan.com, in big cities like Hanoi, Ho Chi Minh City, etc. In Ho Chi Minh City, the price of the apartment segment will continue to stay high. Notably, apartment prices in established and inhabited projects will continue to increase in the near future.
The reason is that at present, the supply is scarce. In addition, many businesses still have not been able to remove capital, have not been granted land funds to implement projects or have legal issues, which makes the supply increasingly narrow, creating pressure to keep prices in the market, a high level. The scenario of a deep drop in house prices is unlikely.
CVR would like to introduce some options currently selling under market price, these are great opportunities for smart investors!
2 BEDROOM APARTMENT WITH OCEAN VIEWS FOR SALE – BLOOMING TOWER DANANG
NAMAN RESIDENCES 3BDR VILLA FOR SALE
2 BEDROOM HIYORI APARTMENT FOR SALE IN DA NANG
Source:cafef.vn
3. Da Nang is on the way to approaching potential investors in key markets
Da Nang is taking steps to attract potential investors from key markets such as the United States, Europe, and Japan. The city plans to organize various events and programs to showcase its investment opportunities and favorable business environment.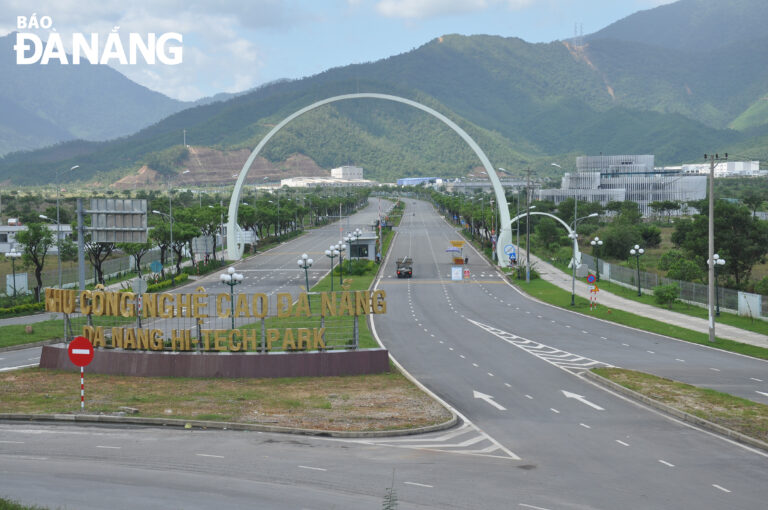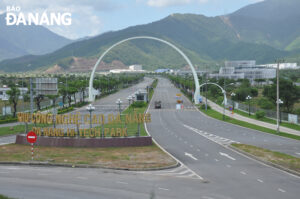 These initiatives include a series of investment promotion conferences and exhibitions, as well as the establishment of a one-stop-shop center for investment and business registration. Da Nang hopes to leverage its strategic location, skilled workforce, and modern infrastructure to become a leading destination for foreign investment and business development in Southeast Asia.
Why it is important: Overall, the article can help investors to stay informed about the latest news and trends in Da Nang's business and investment environment, which can be crucial for making informed investment decisions.
Source:baodanang.vn
4. Individuals with limited financial resources are selling their low-rise real estate investments to minimize their losses?
The current state of the real estate market in Vietnam, particularly the opportunities available for buyers due to the decrease in property prices caused by the pressure on bank interest.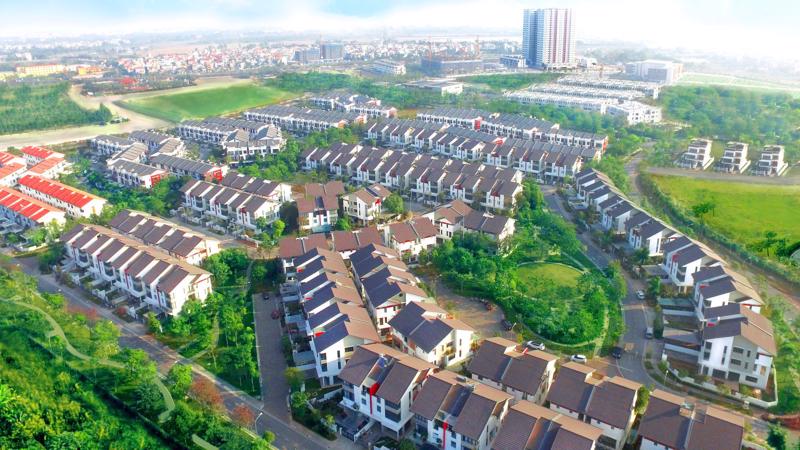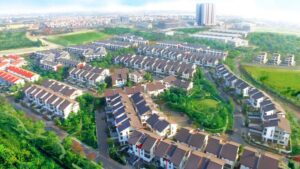 The author notes that some new investors may have difficulty entering the market due to the high entry costs, but the current market conditions make it an advantageous time for those who are able to invest.
The article also provides some tips for buyers, including the importance of conducting thorough research and negotiating with sellers. Overall, the article suggests that despite the challenges, there are opportunities for those interested in buying property in Vietnam.
Why it's important: this article provides valuable information and insights for individuals who are interested in the real estate market in Vietnam.
Source:cafeland.vn
5. The draft law on housing and real estate business has new proposals
It is expected that the National Assembly Standing Committee will consider and discuss the draft Law on Housing (amended), the Law on Real Estate Business, and submit it to the National Assembly in May 2023. Many new word proposals are included in this draft law
 
Commercial Projects Don't Have to Spend Land Funds to Build Social Houses
Abolish the Term of Apartment Ownership:
The Ministry of Construction proposes to withdraw the regulation on the ownership of apartment buildings with a definite term in the draft Housing Law. 
Changes in Regulations on Foreigners Who Can Own Houses Attached Land Use Rights
According to the 2013 Land Law, foreign individuals are not allowed to use land in Vietnam. Resolution 18 of the Central Committee also does not mention the use of land by foreign individuals in Vietnam. to allow the regulation of the draft Law on Housing (amended) on foreign individuals entering Vietnam to buy and own houses in Vietnam. However, the draft law will not allow foreigners to own houses associated with land use rights
Buying and Selling Real Estate Formed in the Future Is It Through Real Estate?
According to Economics, forcing transactions through the floor will increase intermediaries and costs, so the Economics proposes to allow real estate sellers on paper to choose whether to trade through the real estate co. or not. Instead, the Economic Committee proposed to supplement regulations on the types of contracts between the three parties with real estate transactions through the floor to express the terms binding the responsibilities of the investor and the exchange, in order to ensure the interests of the investor.
Source:batdongsan.com.vn
6. The real estate market has many opportunities to reverse from the fourth quarter of 2023
Mr. Dinh Minh Tuan, the Director of Batdonsgan.com.vn in the South region, predicts that the real estate market's reversal signal will occur around Q4 2023 or Q2 2024. 
However, he believes that the market's recovery could happen faster if the government issues policies to support it. Meanwhile, Mr. Jules Kay, General Director of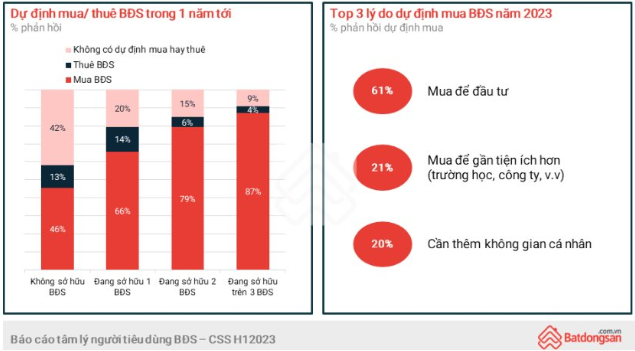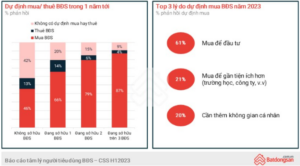 PropertyGuru Asia Property Awards emphasized that Vietnam's real estate market is one of Asia's leading markets, with plenty of room for growth, and reflected this in the awards given to outstanding real estate developers and projects in Vietnam each year. 
Additionally, a report shows that 68% of survey respondents plan to buy property within the next year, with a higher percentage for those who already own multiple properties. The primary real estate attracting attention is in the price range of 2.5-5 billion dong. Therefore, it may be beneficial to invest in properties now while prices are still reasonable before the expected real estate growth leads to higher prices.
Source:cafef.vn
As always, CVR is at your service and happy to provide help anyways we can!

 

Contact Us today to find the real estate investment in Da Nang which is right for You