Week 15/2021 – Central Vietnam Real Estate News Summary
In this weekly or sometimes bi-weekly news flash – CVR: Central Vietnam Realty will provide a choice of articles from mainly Vietnamese media sources related to real estate market in Vietnam.
We will be focusing on issues related to Da Nang and Hoi An, while also looking at national news and their possible impact for Central Vietnam's property market.
You will find a summary, link to the source as well as CVR's take on the article.
We believe that local knowledge is the key to making the best possible decision and that's what we offer to all our clients.
"CVR: Western Management – Local Knowledge"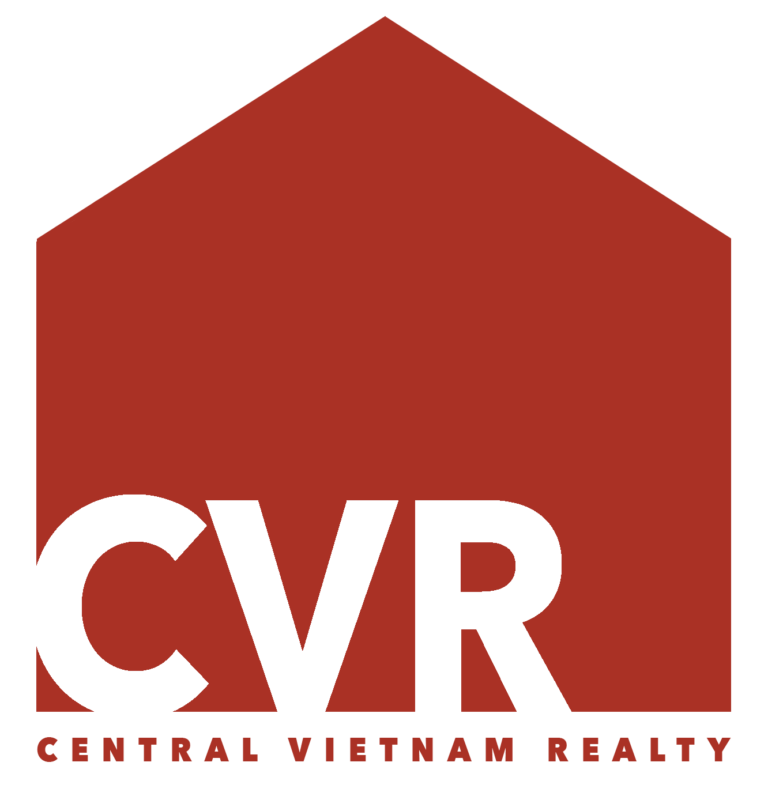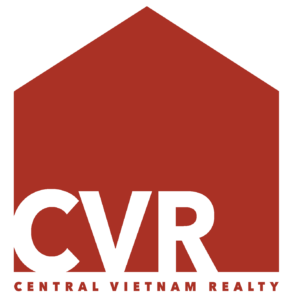 1.
In an article titled "Da Nang: Foreigners are entitled to own properties in 17 projects", the author, Q. Luat, informs us that on April 13, the Da Nang City Department of Construction said that based on the Housing Law 2014, Decree No. 99/2015 / ND-CP detailing and guiding the implementation of the articles of the Housing Law and the guiding opinions of the City People's Committee in Official Dispatch No. 27 / UBND-SXD dated 22-01-2019, the following list of commercial housing projects allow organizations and individuals in addition to home ownership (Phase 1):
Blooming Tower Danang Project.
The project of Golden Square commercial, service, hotel.
Quang Nguyen Commercial Apartment Project.
P.A Tower Hotel and Apartment Complex Project
Apartment project No. 38 Nguyen Chi Thanh (Lapaz Tower)
Apartment project No. 06 Nguyen Du (DanangPlaza).
HAGL Lakeview Apartment Project.
Thuy Tu Urban Area Project
Monarchy Resort Complex Project
Harmony Tower Apartment Project
The Summit Apartment Project
An Vien Residential Area Project
Hoa Binh Da Nang Green Complex Project
Tower Garden Apartments Project
The Azura Apartments Project
Danang Real Estate and Marina Project
The project of FPT Danang Technology Urban Area
Commercial housing projects that do not allow foreign organizations and individuals to own houses in Da Nang City:
Apartment F-Home
Danang Diamond Tower (Marriott hotel, serviced apartment complex and housing for sale)
Indochina Riverside Tower
In addition, the Department of Construction of Da Nang City noted that foreign organizations and individuals are not allowed to own houses in commercial housing projects that are not in the list of projects that allow organizations and individuals.
CVR believes this is a good signal for development in the real estate sector in particular and in socio-economic development in Vietnam in general. There are great opportunities available and CVR is here to help find the one that's right for you. Contact our team of experts today!
Source:   https://nld.com.vn/thoi-su/da-nang-nguoi-nuoc-ngoai-duoc-quyen-so-huu-nha-o-tai-17-du-an-20210413113909395.htm?
2.
The title of the next article is quite self-explanatory: "Rental price for industrial land and warehouse to reach new peak."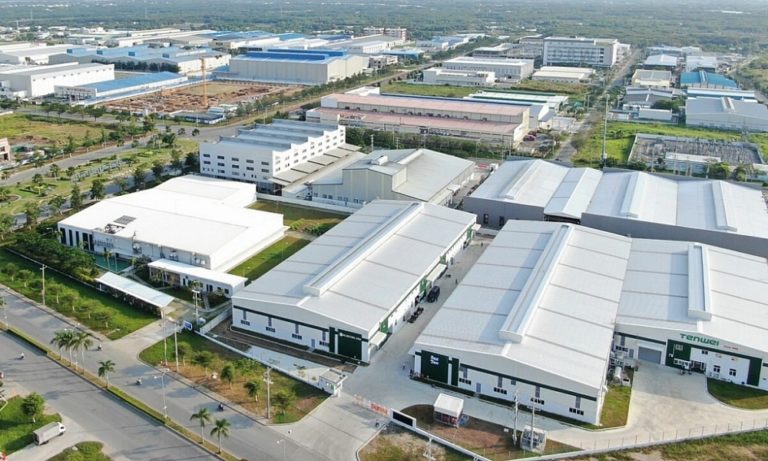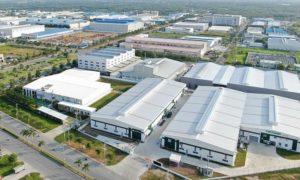 Industrial real estate in the North continues to have strong growth as land and factory rental prices hit new peaks. Market demand in this segment is forecasted to continue to increase thanks to the wave of technology companies pouring capital into the Vietnamese market in the future.
According to Nguyen Hong Van, market director of Hanoi JLL Vietnam, in the first quarter of 2021, the market for industrial land for rent and ready-built factories in the North did not record any new supply. The total industrial land for lease in the North is about 9,500 ha, while the supply of ready-built factories stands at 1.8 million m2 of floor area. Bac Ninh and Hai Phong are the two markets with the most abundant supply of industrial real estate in the North, thanks to their strategic location, long-standing industrial park ecosystem and improved business environment.
The ready-built factory supplier has started adopting the "Industrial Factory 4.0" model to better assist users in facilitating simulation of the ready-built factories. For example, the "Virtual Factory" tool to provide the customer with an online visit to the factory or the "Customer Service" application to keep customers up to date on current factory operations in a timely manner.
The strong recovery of the manufacturing industry leads to an explosion of demand for industrial real estate in the future, spurring the escalation of industrial land prices. Land prices have reached a new peak, at $ 107 / m2 / rental cycle in Q1 / 2021, up 8.1% over the same period last year. Similarly, ready-built factories for rent also recorded an increase of 5.8% over the same period last year. In which, Bac Ninh market had the strongest growth, at 9% thanks to the establishment of a number of new high-quality ready-built factories.
The demand for Industrial property in the North and South account for the majority of interest from international investors. There is less demand for Central Vietnam but that may developer in the future as there is great potential for industrial land development as well as a more affordable labor force.
Considering investing in Vietnam? Contact the CVR team for information on available properties. 
Source:   https://batdongsan.com.vn/tin-thi-truong/gia-thue-dat-va-nha-xuong-dat-dinh-moi-ar106635
3.
The next article we find attention worthy, is titled "Big success at Aria Da Nang Hotel & Resort Launch event"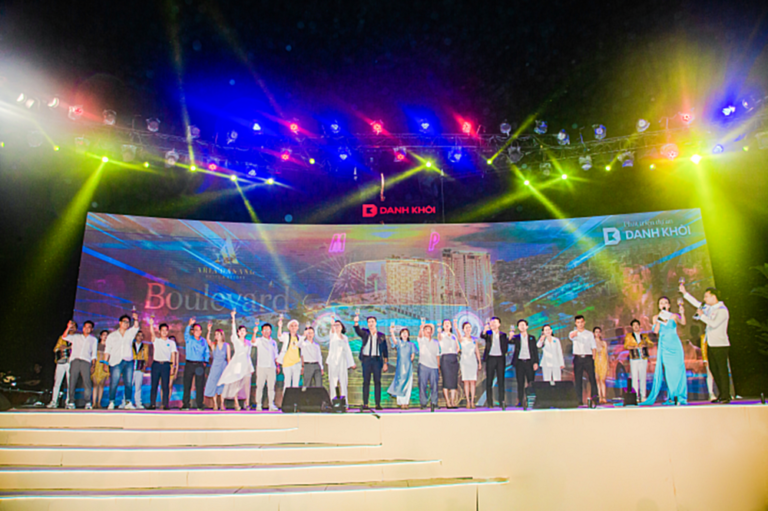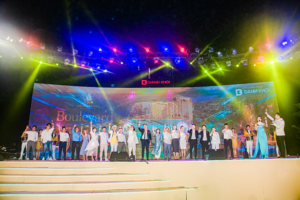 On April 10th, Danh Khoi Group hosted nearly 400 sales experts at an impressive launch event in Da Nang.
Aria Da Nang is modeled after the Vogue Integrate Resort – a resort style "integrated with utility, experiencing comfort". While the trend of the Staycation model in tourism real estate is popular, Danh Khoi Group wants to bring the Condotel to a new level,  creating the Aria Condosuites – a stylish travel apartment product with suite options in the hotel.
Danh Khoi Group wants to reach potential customers who are investors, influential artists in the community, and young people who love to travel. Aria Da Nang will offer entertainment options within the resort such as tea room, Gym & Fitness, spa, conference room, 4-style restaurant, water park area, outdoor performance event area, and for the first time, a recording studio – serving a wide group of people who love art, fashion and performance.
With the outstanding advantages of concept, location, architecture, interior and rich facilities, Aria Da Nang is considered to have high liquidity and bring a lot of potential profit to investors.
CVR offers our clients the most up to date information on new and exciting development projects and more. Are you considering investing in Vietnam? Contact our team of trusted professionals today!
Source:  http://thanhnienviet.vn/2021/04/14/khuay-dong-cam-xuc-cung-su-kien-khoi-dong-du-an-aria-da-nang-hotel-resort
4.
Another article we found informative is titled: "Da Nang's economy gradually prospered"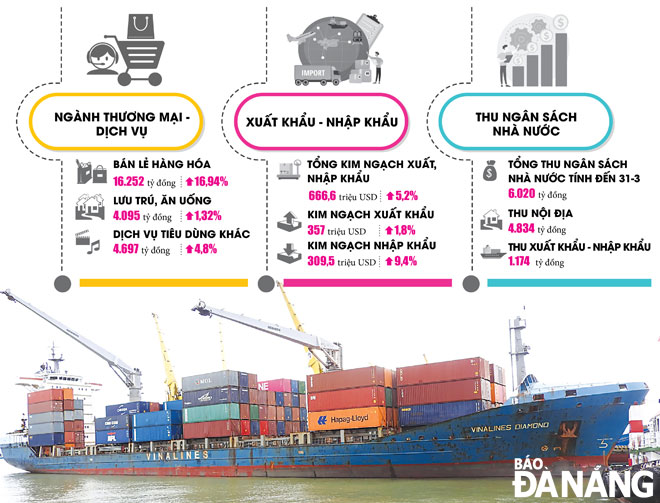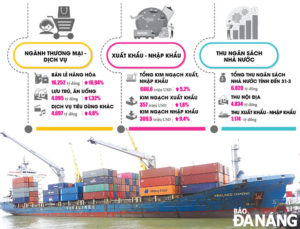 Implementing the theme "The year of restoring growth and promoting economic development", the City Party Committee and City People's Committee focused on the implementation of many flexible solutions to regain the momentum of economic growth across groups and fields in the first quarter of 2021.
Export increased, tourism and service showed signs of recovery: Da Nang's economy in the first quarter of 2021 had a lot of prosperity, creating momentum for recovery and growth in the following quarters. Notably, there were increased import-export activities, and many new investment projects in the city. In the service sector, tourism and passenger transportation are still facing many difficulties, but freight transportation has had many positive changes, estimated to increase 14.4% over the same period last year.
Deploying many new solutions:  
To prepare for investment in the coming time, Da Nang has been focusing on settling problems related to land and finance. Da Nang is also focusing on building infrastructure, creating a clean land fund, and attracting investors in three main pillars: tourism, high-tech industry and marine economy.
Due to the influence of Covid-19, many enterprises are operating in moderation or have stopped production, while still paying the land rent periodically, so the city's land price reduction policy has met aspirations of businesses.
However, the city's economic recovery has been uneven. Some sectors and trades continue to be affected by Covid-19 as many service sectors have not yet invested in post-pandemic operations.
This is good news for investors who have a plan to come to Da Nang. The situation is getting better and Da Nang will regain economic growth momentum across sectors. At CVR we understand that as our lives change due to circumstances beyond our control, so does the way we do business. Our experience, highly regarded reputation, and strong legal knowledge keeps us at the forefront of the real estate industry. We are on a mission to improve the real estate process with each transaction and look forward to guiding you through your next purchase or sale!
Source:   https://baodanang.vn/channel/5404/202104/kinh-te-da-nang-dan-khoi-sac-3879439/
5.
The last piece of news worth mentioning for the week suggests: "Da Nang will have nearly 3,400 more social houses"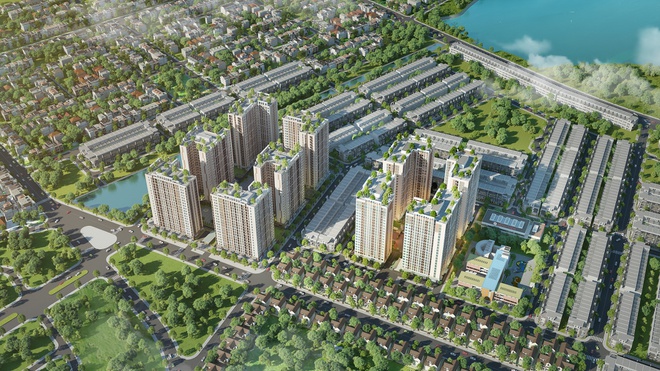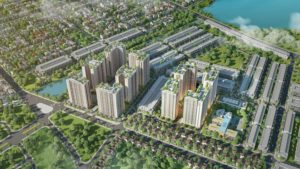 Ori Garden is a social housing project built on an area of more than 4ha, with a total investment of 2,358 billion VND. The project consists of a complex of 10 blocks with 3,358 apartments with an area of 35-70m2. The investor of the project is Saigon – Da Nang Investment Joint Stock Company (SDN) and Saigon Telecom Technology Joint Stock Company (Saigontel).
The number of social housing units in this project accounts for 1/3 of the total supply of social housing in Danang to 2025. In phase 1, the project will implement 4 apartment buildings to put into operation by 2022. Phase 2 will implement the remaining 6 apartment buildings to be put into operation by 2023.
At CVR, we see this as an important step towards implementing the goals set out by the Government to provide more affordable housing options. This social housing project is expected to solve the urgent need for accommodation for workers and low-income workers in Lien Chieu Industrial Park, Hoa Khanh Industrial Park, and high technology parks nearby.
Interested in learning more about opportunities in Central Vietnam? Contact the CVR team today!
Source:   https://batdongsan.com.vn/tin-thi-truong/da-nang-se-co-them-gan-3-400-can-nha-o-xa-hoi-ar106636
As always, CVR is at your service and happy to provide help anyways we can!
Contact Us today to find the real estate investment in Da Nang which is right for You!