Week 14/2022 – Central Vietnam Real Estate News Summary

In this weekly or sometimes bi-weekly news flash – CVR: Central Vietnam Realty will provide a choice of articles from mainly Vietnamese media sources related to the real estate market in Vietnam.
We will be focusing on issues related to Da Nang and Hoi An, while also looking at national news and their possible impact on Central Vietnam's property market.
You will find a summary, a link to the source as well as CVR's take on the article.

We believe that local knowledge is the key to making the best possible decision and that's what we offer to all our clients.

"CVR: Western Management – Local Knowledge"
1. In order to combat "land fever," more restrictions on real estate speculation are being imposed
In response to the problem of land-use conversion, land subdivision, and plot sales in violation of the law, many cities have recently requested that the receipt and handling of related administrative procedures for the division of parcels for agricultural land, land with residential land, and agricultural land, non-agricultural land that is not residential land be suspended, and that only guaranteed residential land to be received and settled in accordance with current law.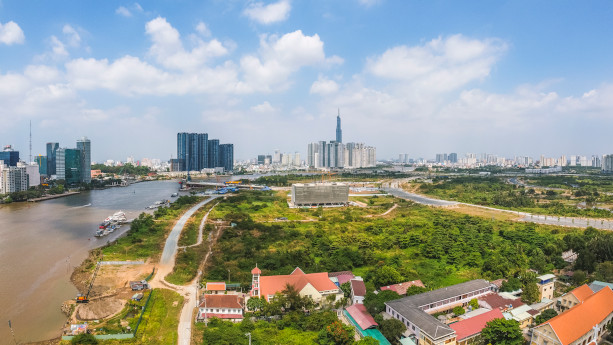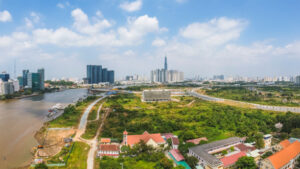 Experts said that the method of plotting and selling plots should only be used in some rural areas in need of residential land for households separated from one household, which is not market-oriented. As for the permission to subdivide plots and sell plots, causing people to accumulate money in the land, leaving the land intact without building infrastructure for business development, this will only bring about short-term and long-term economic benefits.
Real estate speculation should be more strictly controlled
In the immediate future, the above mandatory tax declaration will contribute to limiting the problem of real estate speculation.
With the requirements of controlling credit growth, banks have also made moves to tighten the real estate lending segment to control risks in this field.
While some banks announced "locking the valve" of real estate credit to ensure system safety, many other banks said that they only lend to customers who want to buy a house and at the same time say no to real estate speculative lending.
Interested in investing in Vietnam? We cooperate with local and international brands to offer our clients the best opportunities available. Contact our sales team for more information today!
Source:https://cafef.vn/chan-dung-sot-dat-siet-dau-co-bat-dong-san-20220403111415751.chn
2. The real estate market may be quiet due to inflation and bank tightening, but prices will not fall
Even in many warnings, the real estate market is forecasted by experts to continue to be bright and growing. However, market research organizations and experts are concerned that with high development, and real estate lending, the market may temporarily drop into depression but prices will not decrease.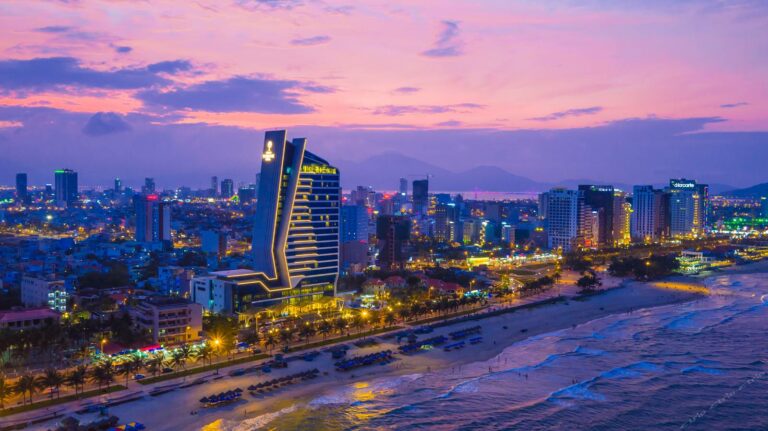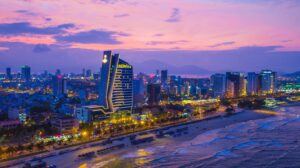 High inflation or even when banks take action to tighten credit, real estate is still an investment channel to attract cash flow. This is also an investment channel that experts estimate optimistically about a scenario at the present time and in the future.
Giving the reason for the growth, Vietnam Report said that the return of the real estate industry is mainly due to companies restructuring operations and recovering from the negative impact of the pandemic. Along with that is the support of economic stimulus packages that the Government, ministries, sectors, and localities are actively implementing.
According to Vietnamreport, the concern raised by experts is that if inflation exceeds the target level and lending interest rates rise, it may have the opposite effect, the real estate market may fall into a quiet state. The price level will not drop as sharply as in the 2011-2013 period due to the smoother and more stable regulation of the Government, real estate businesses as well as home buyers will face many difficulties and risks when the proportion of loans for Real estate investment is quite large.
Importance: Investment in real estate is still a prosperity channel despite any bad factors happening.
Considering an investment in 2022? Whatever the requirement, we provide our clients the highest standard of service tailored to their specific needs and always stay ahead of the curve. Reach out to us today!
Source:https://cafebiz.vn/lam-phat-cao-ngan-hang-siet-tin-dung-cho-vay-thi-truong-bds-co-the-tram-lang-nhung-gia-khong-giam-nhu-2011-2013-20220404172025832.chn:
3. Are home buyers affected when banks squeeze capital into real estate?
Some banks have moved to suspend credit granting and disbursement for the real estate lending segment in response to the policy of risk control in this area. With the suspension of disbursement of real estate loans of some banks, it will affect large enterprises in the industry, forcing these businesses to improve their financial capacity.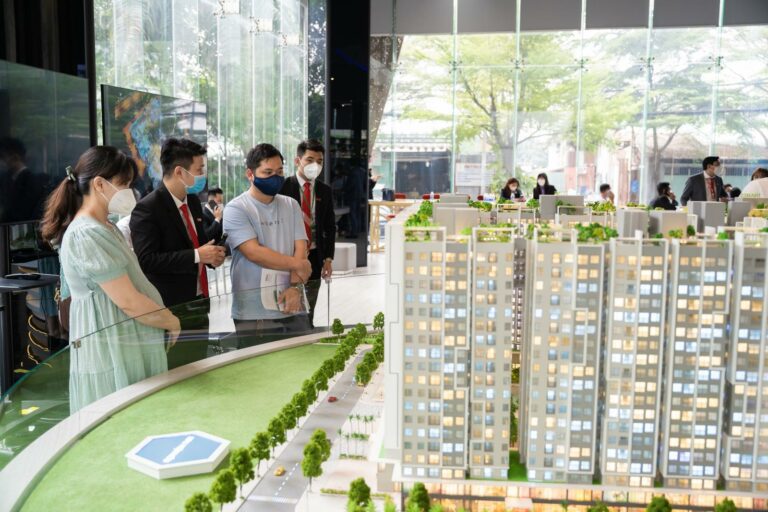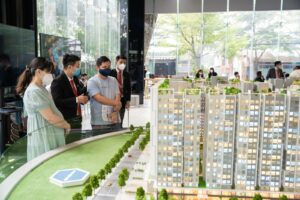 People who have the need to buy real houses and long-term investments are not too worried about the roadmap to squeeze real estate capital. Because this is still the priority area for lending to solve the housing needs of the people. In the real estate sector, the bank will still create favorable conditions for consumer credit to serve real and legitimate housing needs, continue to strictly control speculative real estate and large projects with a high-risk coefficient."
Banks will selectively tighten real estate credit, not completely lock the real estate credit valve. Because if credit is suddenly locked, many unfinished projects will encounter difficulties in liquidity, businesses cannot repay loans, banks face the risk of bad debts and it will take many years to handle them.
Why it is important: Limiting speculative capital will help make the real estate market healthier and more stable. Investors who already have a fully legal land fund will not need to worry because banks always give priority to this group of projects in the real estate field for lending. Real estate is still an important area for banks to pour capital, but banks will choose to lend.
With invaluable local and regional market knowledge, an extensive professional network, and an up-to-date database of properties for sale, our team of experts will guide you through every step of the homebuying process. Whether you are interested in an apartment, condo, or single-family home, the CVR team will help you find a property that works for you. Contact our sales team today!
Source:https://batdongsan.com.vn/tin-thi-truong/nguoi-mua-nha-co-chiu-anh-huong-khi-ngan-hang-siet-von-vao-bds-ar108668
4. Fast recovery of the economy in the first quarter creates momentum for the real estate market
Prospects for the real estate market
In the first quarter of 2022, GDP was estimated to increase by 5.03% over the same period last year, higher than the growth rate of 4.72% in the first quarter of 2021. In which, nearly 114,000 billion VND is for the infrastructure sector, which will directly affect the real estate market.
In the first quarter of 2022, the regulations on the real estate business law came into effect, which is expected to make healthy and transparent real estate trading activities, with the goal of protecting the interests of consumers, preventing the state of speculation, accumulation, planning,…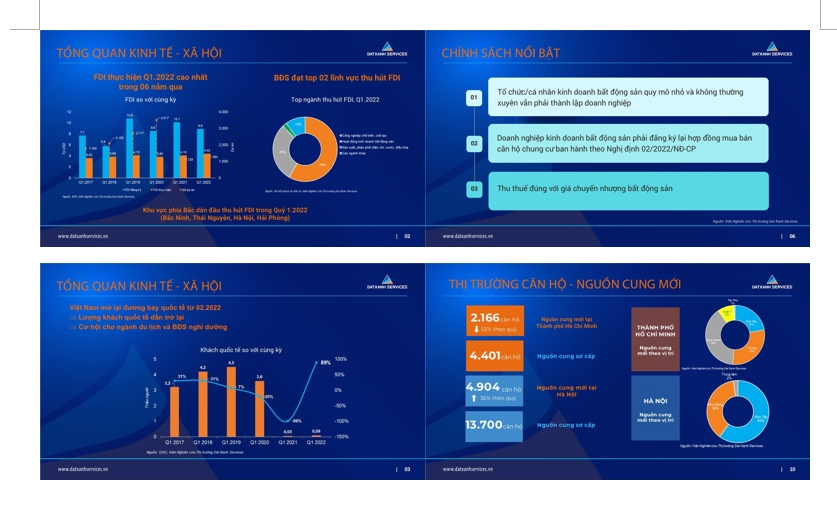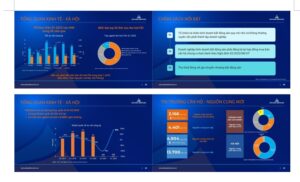 Trends in the real estate market
The central market in the first quarter of 2022 recorded a recovery in both supply and demand, of which land plots and apartments were still two segments with good liquidation rates (35% and 34% respectively). Commercial townhouses dominate new supply in Quang Tri, Phu Yen, and Quang Nam. The apartment segment is concentrated in Da Nang, while other areas are mainly in the low-rise segment. 
Why it's important
This is a good signal for the real estate market. Newly developed and invested infrastructure, plus the great impetus from the reopening of international routes to help restore tourism activities are prospects for resort real estate to recover.
CVR is here to help you understand the trends of the market so you can make the best investment decisions. Our experience, highly regarded reputation and strong legal knowledge keep us at the forefront of the real estate industry. Interested in learning more about opportunities in Central Vietnam? Contact the CVR team today!
Source:https://baotintuc.vn/bat-dong-san/kinh-te-quy-1-phuc-hoi-nhanh-tao-suc-bat-cho-thi-truong-bat-dong-san-20220402222719107.htm
5. After 2 years, Da Nang tourism has been revived, and it has created momentum for the real estate market to return to normal
A series of festive activities have officially returned to Da Nang – Quang Nam, "warming up" a destination that is already very familiar to tourists. After more than 2 years, all activities have been pent-up due to illness, this is the time for Da Nang – Quang Nam tourism industry to recover and breakthrough, initially recording positive signals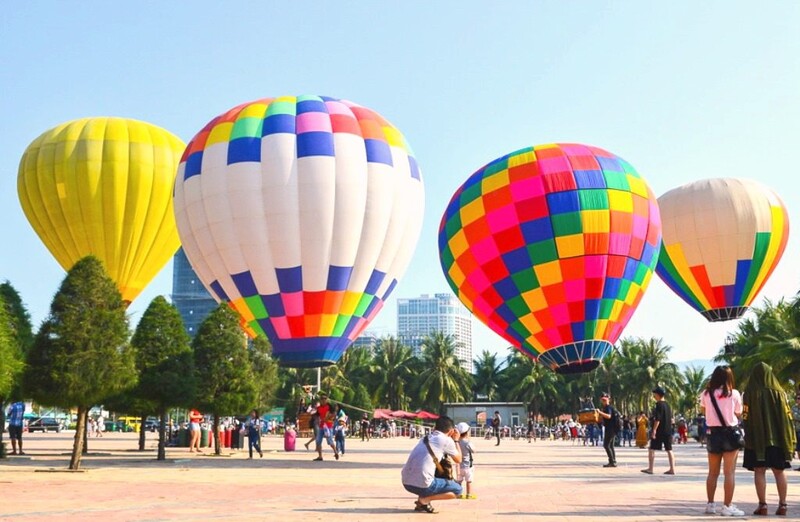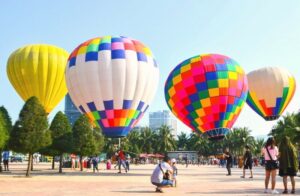 Make a full effort to restore tourism
In Quang Nam, the tourism industry is clearly prospering when this locality was selected as the host to host the National Tourism Year 2022 and benefited from the Government's fully open tourism policy.
In Da Nang city, tourism activities have also been restarted. Only in the first days of 2022, the number of visitors and tourists to Da Nang has reached nearly 36,000 arrivals
The real estate market has made a strong breakthrough
Da Nang – Quang Nam is having a wave of investors coming back. That attraction comes not only from the need to find personal housing but also from the fact that many people want to find a second home for relaxation, profitable investment …
The "underground wave" of investment in resort real estate. In the first 2 months of 2022, the opening rounds of shophouse and villa products belonging to high-class housing projects were absorbed in a "disruptive" speed, most of which were sold out after only a few hours of opening.
Compared to Nha Trang and Phu Quoc, Da Nang – Quang Nam real estate has a better price, while the possibility of price increase in this area in the future is quite high, bringing positive profit value. The fact that investors own high-class real estate in tourist capitals both shows their class and can enjoy a vacation at any time.
Why it is important: The strong return of the tourism industry will be a premise for the real estate market of Da Nang – Quang Nam to rise and return commensurate with its inherent potential and advantages. This is also an opportunity for keen investors to seize the opportunity to increase assets in the near future.
As Da Nang continues to develop into a major economic center and international destination, CVR can help you find suitable real estate that fits your specific needs whether it's for a business or a new home. Interested in learning about opportunities in Central Vietnam? Contact the CVR team today!
Source:https://tinnhanh.ai/do%D0%BF-%D0%BFe%D0%BF-2-%D0%BFam-du-lich-da-na%D0%BFg-d%CE%B1%D0%BFg-hoi-si%D0%BFh-%D0%B2u%D1%82-%CF%81ha-ta%CF%83-da-ch%CF%83-thi-truo%D0%BFg-bat-do%D0%BFg-sa%D0%BF-tro-lai-duo%D0%BFg-d%CF%85/
 

6. Investors are accelerating the acquisition of hotel buildings to prevent inflation

 
Investment channels to prevent inflation
2021 marks the return of investment capital into the Asia Pacific hotel market, with a total value of 12.1 billion USD, up 46% over the same period last year.
The high volume of investment transactions shows the market's optimism about the prospect.
According to CBRE experts, the hotel is one of the most sought-after segments, especially for investors looking for opportunities to add value.
In addition, the plan to reopen and loosen travel restrictions creates favorable conditions for the tourism and hotel industries to quickly boom again after the epidemic.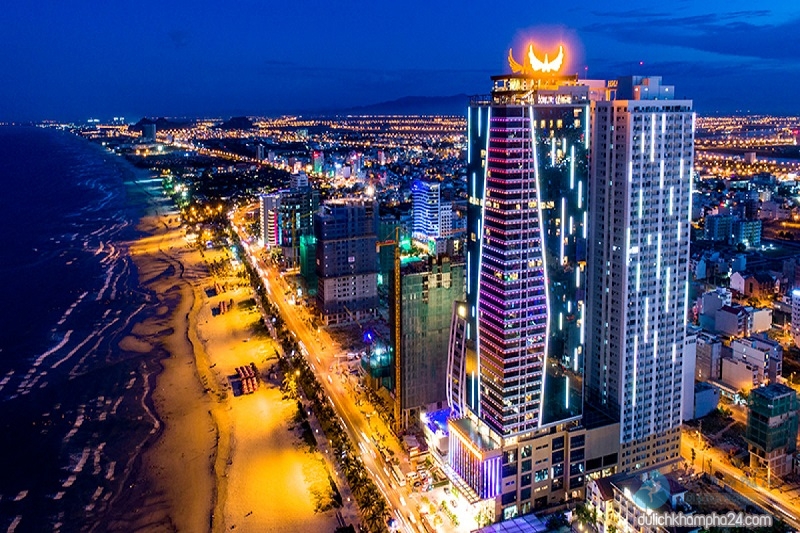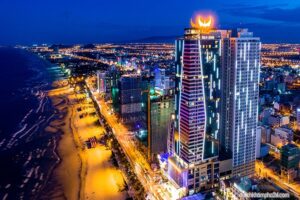 Hotel upgrade
With the current hotel buildings, many investors and operators have taken advantage of the quiet time during the Covid-19 epidemic season to upgrade and improve facilities, and prepare for welcoming guests back.
On the way to recovery
Many countries in Southeast Asia have begun to relax restrictions and welcome international visitors back. Therefore, the tourism situation in Southeast Asia is expected to soon be active in the near future and lead to the recovery of the whole region.
Interested in buying a beach hotel in Da Nang? Check out: Hotels for Sale in Danang, Vietnam, or contact CVR today!
Source:https://cafeland.vn/tin-tuc/gioi-dau-tu-dang-day-manh-mua-lai-cac-toa-khach-san-phong-ngua-lam-phat-108312.html
 

As always, CVR is at your service and happy to provide help anyways we can!

 

Contact Us today to find the real estate investment in Da Nang which is right for You