Week 14/2021 – Central Vietnam Real Estate News Summary
In this weekly or sometimes bi-weekly news flash – CVR: Central Vietnam Realty will provide a choice of articles from mainly Vietnamese media sources related to real estate market in Vietnam.
We will be focusing on issues related to Da Nang and Hoi An, while also looking at national news and their possible impact for Central Vietnam's property market.
You will find a summary, link to the source as well as CVR's take on the article.
We believe that local knowledge is the key to making the best possible decision and that's what we offer to all our clients.
"CVR: Western Management – Local Knowledge"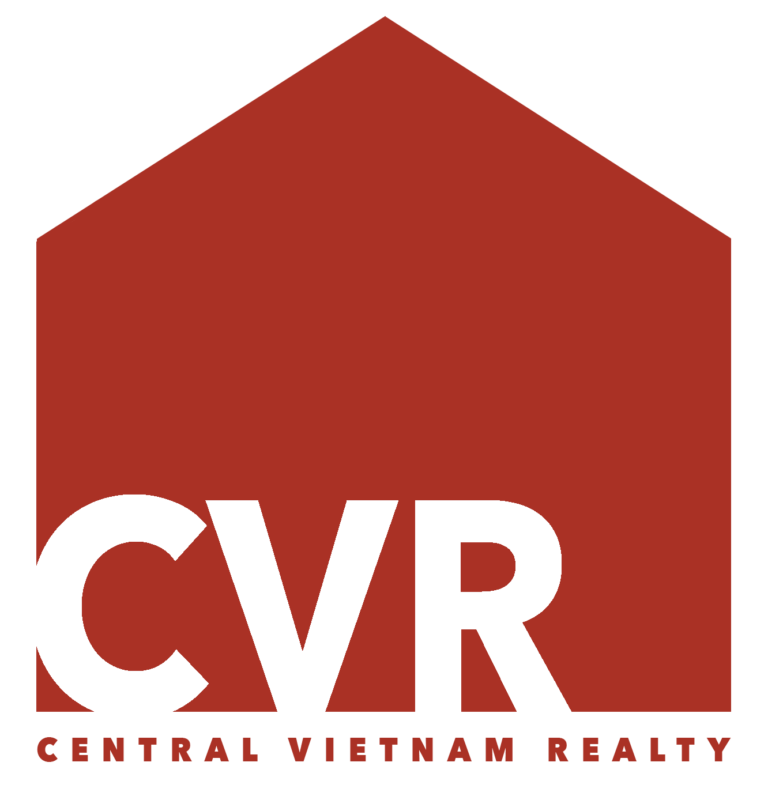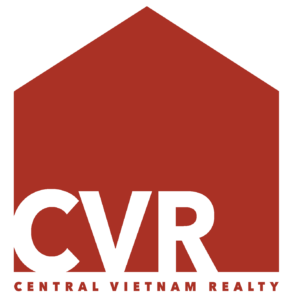 1.
In an article titled "There will be a center like "Marina Bay Sands" in Danang", the author highlights that William Weidner, World-class casino and hotel business tycoon, has pledged to build a resort-integrated financial center in Da Nang, similar to Singapore's Marina Bay Sands.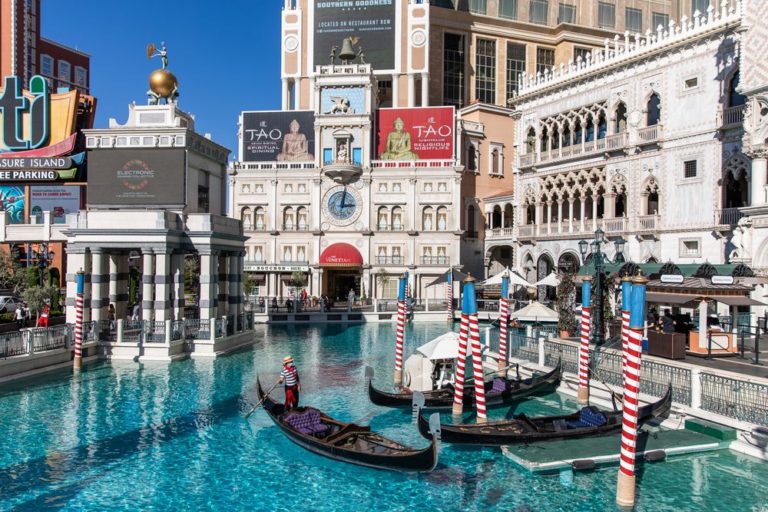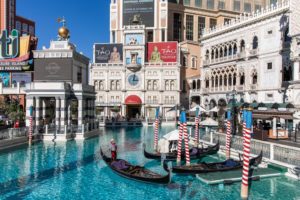 The group of American financiers invited by Mr. Johnathan Hanh Nguyen to invest in Vietnam are all famous names in the global investment sphere.
Mr. William Weidner said: "When I came to Vietnam in 2016, I was accompanied by Howard Lutnick – President and CEO of Cantor Fitzgerald and Paul Steelman – General Director of Steelman Partner. We, together with Mr. Johnathan Hanh Nguyen, presented the idea of ​​combining a financial center with an integrated resort similar to the design of Marina Bay Sands that we have developed in Singapore.
According to the President of IPPG, the Group plans to invest in many consecutive projects in Da Nang, with a total value of more than 8 billion USD. The highlight is the project of a regional financial center in Son Tra district.
This level of interest and foreign investment in Da Nang shows that big international players are looking at Vietnam and Da Nang specifically, with hopefully more to come. CVR believes this is a good signal for the Vietnamese in general and for tourism in particular in particular. Want to stay up to date on all new development plans in Central Vietnam? Contact our team of expert agents to learn about available opportunities today!
Source:   https://caphemoingay.com/se-co-mot-trung-tam-nhu-marina-bay-sands-tai-da-nang.html
2.
The next article we find interesting is titled " Forbes: What does the current real estate market's incredible growth show about Vietnam's economy?"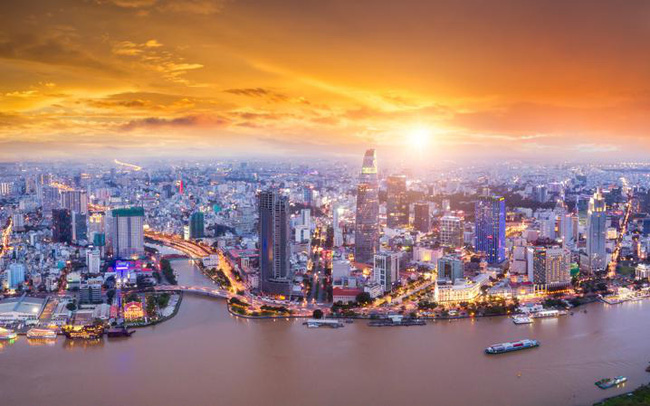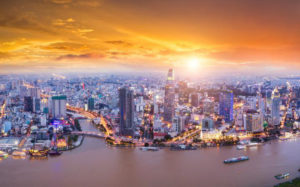 The list of Vietnam's miracles in the past year is remarkable in the context of the current economic and health situation in the world facing many difficulties.
Industrial real estate: In recent years, companies like Nike, Adidas and Samsung have moved out of China and invested in Vietnam to diversify supply chains, due to the growing cost of Chinese production and the trade war with the US.
Residential: The Vietnamese residential housing market has also experienced unprecedented growth in recent years. Vietnamese people have seen the benefit of years of increased investment and economy growth and today have more investment options in the real estate market, so the demand for apartments has exceeded the supply, with many new projects are sold out right after the sale.
Office: Around the world, the office market has been hit hard as employees move to the work from home models and companies continue to implement flexible work models. According to Cushman & Wakefield, despite these global trends, Vietnam's economic growth has driven office rents in Ho Chi Minh City to increase 1.7% in 2020.
Resort Hotel: Like the rest of the world, the year 2020 has devastated Vietnam's resort real estate market, with occupancy hovering around 20-30% for most of the year. While the recovery is expected to be relatively slow, the outlook remains strong as Vietnam's domestic tourism is set to increase in the coming months and global tourism is on the verge of booming once travel restrictions are eased.
The country's real estate market has shown its resilience during the pandemic, "wrote Forbes." In particular, the highlight of the local real estate market is industrial parks nationwide have benefited greatly from the production boom.
Vietnam is expected to be a favorable destination for investment in the future. Vietnam's real estate market is ready to welcome investors in the future.
With the current market situation, finding a great realtor is key to finding the right investment opportunity. All of these points are strong signs of the growth of the real estate market in Vietnam and give a good outlook for capital appreciation for investments in the long run.  Interested in investing in Vietnam?  Contact the CVR team for more details on available properties today!
Source:     https://cafef.vn/forbes-su-tang-truong-khong-tuong-cua-thi-truong-bat-dong-san-hien-nay-cho-thay-dieu-gi-ve-kinh-te-viet-nam-20210406112833946.chn
3.
The title of the next article is quite self-explanatory: "Bringing money to pour into the suburbs to "hunt" the land and waiting for the price to rise."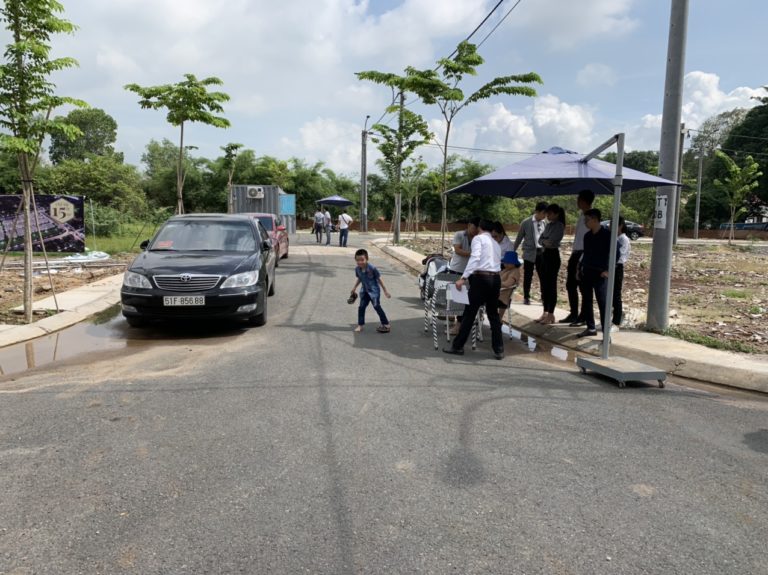 The land fever happened all over the country, leading to many new investors jumping into this market with the hope of making a profit from real estate.
After Tet holiday, in many localities, the situation of real estate transactions is heating like a pot of boiling water. In many areas, the number of people flocking to search for land has increased 2-3 times only in 1-2 months while people focus most of their funds, including withdraw bank savings  o invest in land.
The land fever from North to South poses a lot of risk concerns when cash flows are pouring into real estate, after the second half of 2020. Since the beginning of the year many amateur investors have entered the market If the majority of people who invest for a long time keep the mentality of embracing land for long term, not surfing, then new investors tend to prefer short-term surfing instead of burying long-term capital.
Many investors who like to quickly join into real estate waves, after buying in less than 6 months, would like to sell for 20-30% profit.
As the market begins to pick back up, now is the time to restructure and develop the real estate sector to promote higher quality businesses, processes, and professionals. Our experience, highly regarded reputation, and strong legal knowledge keeps us at the forefront of the real estate industry. Considering investing in Vietnam? Contact our team of expert agents today!
Source:    https://batdongsan.com.vn/tin-thi-truong/om-tien-do-ve-vung-ven-san-dat-cho-gia-len-ar106525
4.
The next article we find attention worthy suggests "Vietnam is in the Top 10 global emerging logistics markets, industrial real estate has many impressive growth opportunities in the next 2 years."
Vietnam has promoted three places in the ranking of the global emerging logistics market, with a total score of 5.67 out of 10.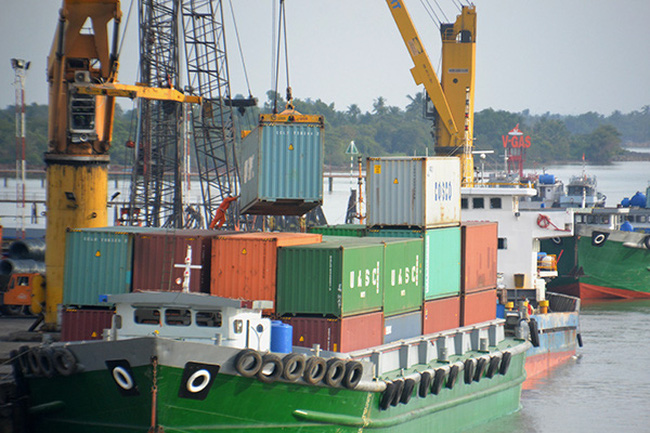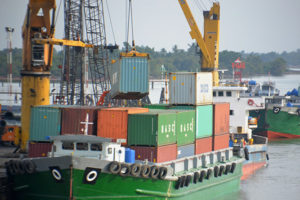 With significant improvements in infrastructure, low operating costs and large tax exemptions, Vietnam is attracting a lot of foreign investment, especially in industrial production.
With the expansion of seaports such as Cai Mep – Thi Vai and Lach Huyen, Vietnam will attract large cargo ships instead of ports in Singapore and Hong Kong.
Vietnam currently has about 30,000 logistics companies across the country, of which, there are 4,000 foreign enterprises. According to VLA, the logistics industry is expected to grow in 2021 when the global economy is expected to recover.
This is a good sign for Viet Nam economy and industrial real estate.  Vietnam is on the road to recovery and successful investors know that having a team of trusted advisors is key. Our expert knowledge of both the property market and business environment ensure our clients are provided the best advice throughout the process. In today's constantly changing market, buyers face an array of complex challenges and new opportunities. We can help!
Source:   https://vtv.vn/kinh-te/viet-nam-lot-top-10-thi-truong-logistics-moi-noi-toan-cau-20210408150317499.htm
5.
The last piece of news worth mentioning for the week is titled: "Who can stop the land rush?"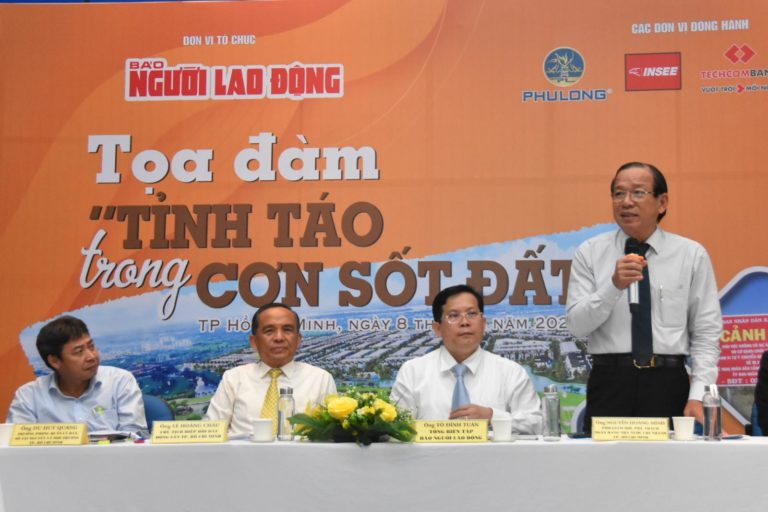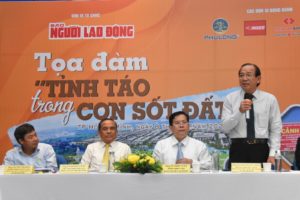 The wave of real estate hunting, according to official infrastructure information, in the first 2 months of the year is causing the real estate market to form a rush for the local investors. Negative effects are not debatable, but to put an end to this situation, what should be done?
Through the land rush, many investors have made huge profits, this is undeniable. However, not everyone wins when investing. Land rush creates a lot of consequences and in fact the losers outnumber the winners. When the fever passes, the risks related to legal and liquidity are especially large. In suburban areas, where land plots are still active, running according to planning, not knowing the development roadmap or assessing the potential of the area inaccurately makes many buyers bury their capital, even being deeply in debt.
The below solutions should be possible to stop the land rush:
1) Stop accepting loans from banks that offer low interest for real estate investment.
2) Provide well-informed of area plan for urbanization/building infrastructure for investors to decide if they want to invest.
3) Stricter policy should be applied to stop completely transactions at notary office for a specific area in case the government finds evidences about fake land rush.
Not everybody wins the game of land investment. It would be better to do investment with well-inform projects which has adequate paperwork and choose those which had the pink book issued. 
A stronger and more transparent market means more opportunities! Considering investing in a new construction development project in Central Vietnam? Contact the CVR team for more information on current and upcoming opportunities.
Source: https://batdongsan.com.vn/phan-tich-nhan-dinh/ai-tri-duoc-con-sot-dat-ar106588
As always, CVR is at your service and happy to provide help anyways we can!
Contact Us today to find the real estate investment in Da Nang which is right for You!